Birth of eCommerce automation. Consumers have greatly adapted to the online purchasing environment. Particularly with the impending presence of COVID-19 and the regulations that recommend remaining indoors and keeping social distance. Because of the accessibility and dynamic choices associated with online shopping, most consumers now prefer to shop online in the comfort of their homes than actually visiting a retail store.
You might also find that your once-efficient systems seem to become inefficient as work in progress, complexity, and task repetition accumulate. You might even outgrow your eCommerce business and need to explore new digital outlets.
This is a strong indication that you should invest in advanced technologies. Automation is one of the most versatile technologies for managing your eCommerce platform.
Certainly, many businesses are moving to eCommerce automation to save time and money, improve client relationships, and boost sales. "You can train this automation model with data labeling to use them more accurately". However, these are not the only advantages of eCommerce automation; there are a lot more in a firm for eCommerce automation and its benefits.
Let's take a closer look at eCommerce automation and the benefits it can provide for your firm.
What is eCommerce Automation?
eCommerce automation is the practice of employing technological tools to perform different tasks for you instead of manually doing them. It is the integration of eCommerce apps and systems through the use of APIs to create a business workflow.
These processes or workflows are designed with instructions to do specific operations. It precisely means when they are required to, in the manner and sequence specified. In layman's terms, automation is a series of tasks that run automatically, facilitated by software, with no need for human input.
Without a doubt, eCommerce is a fantastic sector, and its future is closely dependent on automation. Businesses now operate in a data-driven world, and automation aids in collecting and analyzing this data.
Businesses may employ eCommerce automation and its benefits to simplify several elements of their operations. These are some of the most prevalent places where automation can help:
Returns and refunds
Digital marketing
Customer service
Dropshipping
Workflow management
Accounting and bookkeeping
Inventory management
Order fulfillment
Considering operations can be redundant, automating all of these aspects of your business can help events flow smoothly and enhance the quality of services you deliver. This method enables firms to understand what works, what doesn't, and whether it can be modified.
Even though some areas of operation will still demand human intervention, a considerable number of eCommerce operations are successfully automated. eCommerce automation works well for basic, repetitive everyday tasks that are always completed in the same manner.
Top Benefits of eCommerce Automation
Automation has various advantages for your eCommerce business since it enables you to do tasks that you would not be able to do otherwise. Sometimes tasks can be incredibly valuable to your firm but are simply impractical to complete manually.
Most of these tasks entail regularly analyzing and gathering data, looking for specific criteria. And then responding to it by following the appropriate protocol. Some of these tasks include; emailing, flagging orders subscriptions, and collecting data on product deliveries.
Automation allows the software to process all of this data and take the appropriate action without your intervention. Individuals are increasingly shopping online, and they expect speedy, low-cost (or free) delivery options that can be handled efficiently by automation.
With automation, your delivery procedures will start as soon as a buyer places an order. Let's take a look into eCommerce automation and its benefits:
1. Helps save time
According to a survey conducted by Unit4, a leader in enterprise solutions for service businesses, office workers devote up to 552 hours, equivalent to 69 days, every year on repetitive tasks. Thus, there is indeed a lot of room for automation here.
In its simplest term, automation is the implementation of digital tools to conduct and execute activities automatically. As a result, you won't have to do them by hand.
One of the most noticeable differences you discover when activities are completed automatically is increased time efficiency.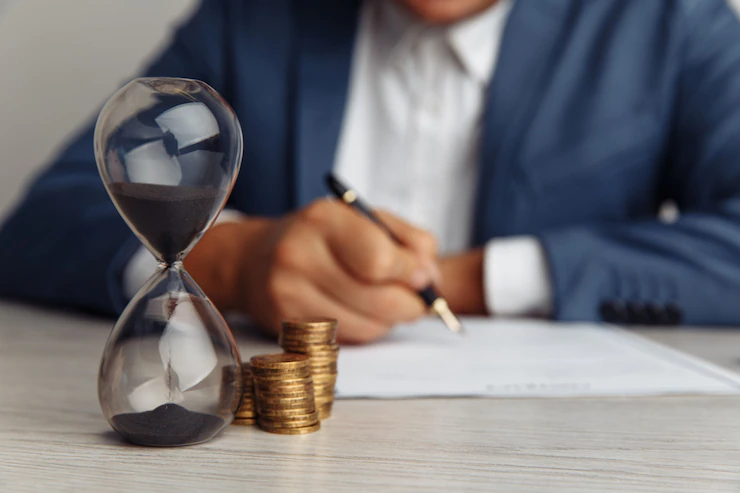 Repetitive operations, such as client data and sales data entry can now be scheduled for automatic completion.
According to a study conducted by McKinsey, a management consulting organization, over 60% of professions have at least 30% of their operations that can be automated. According to another study by McKinsey, up to 45% of the tasks, people are paid to do can be automated by utilizing existing established technologies.
Automation systems allow you to schedule promos, automate new software releases, create email campaigns, categorize your consumer profile data, apply discounts and coupons., monitor purchases, issue bonuses, produce invoices, and automate supplier engagement, among other things. Your staff will no longer have to perform these repetitive procedures one after the other.
Imagine what you and your staff can do with the extra hours if you didn't have to conduct these tasks manually. According to an IFR survey, approximately 70% of employees believe that robotics and automation offer the potential to qualify for highly skilled work.
As a result, employees have more time to devote to higher-value work. For instance;
Identifying methods to improve customer retention
2. Examining client net promoter scores as well as finding ways to enhance them
3. Developing stronger bonds with their colleagues
Keep in mind that automation is much more than doing the tasks at hand. In many circumstances, eCommerce automation can do things successfully and save you time from going back to remedy your mistakes.
Whenever data is being transferred from one system to another, the possibility of human error is reduced. However, it's never a bad thing to go back in on a regular basis to remedy any errors.
2. Enhances employee productivity and satisfaction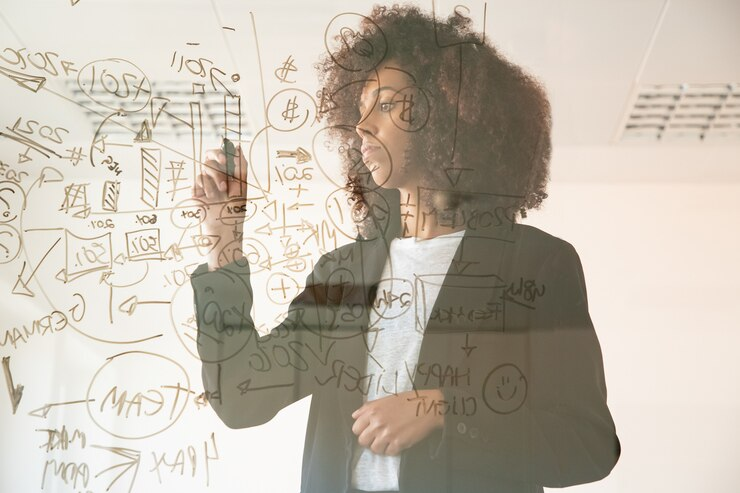 eCommerce automation not only streamlines business operations for improved productivity but also allows employees' time for customer retention, innovation, work engagement, negotiating deals with suppliers, and identifying new satisfaction procedures.
That is precisely what eCommerce automation can achieve for your staff members. Rather than needing to enter data manually every morning, certain time-consuming operations such as data entry can be automated. Your staff members can then check the system from time to time to make sure everything is working properly.
This strategy gives you more time to interact with your staff in significant ways. When repetitive tasks are delegated to automation systems, your staff will have more resources to focus on tasks that require proactive participation and innovation. You can work together to develop growth ideas that will bring your company to the next level.
Based on the operational model, these growth ideas could involve research, the establishment of a new product category, the creation of relevant content, the implementation of new market tactics, and many other things. These initiatives will increase your opportunities for development and will never be replaced by automation.
While automating critical operations inside your company is an important step, establishing a well-structured synchronization across all of your main systems and applications is another thing you should consider to boost efficiency.
With this in mind, data integration is a critical component for achieving successful automation across your production supply network.
3. Boosts customer satisfaction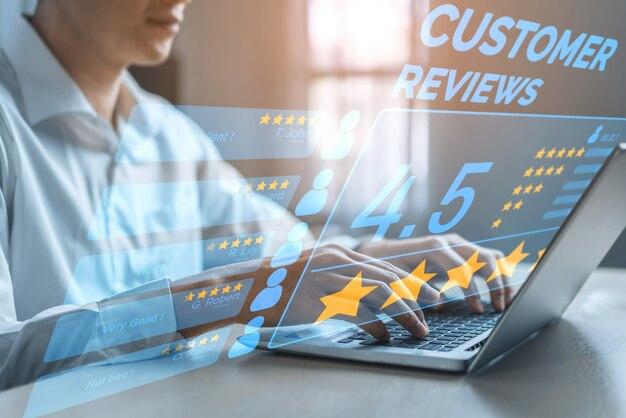 With the help of eCommerce automation, companies can now reach out to and help their consumers in a timely manner while also providing higher-quality service that meets their needs.
Satisfied customers are more inclined to return. According to Invesp, marketing to new clients might cost up to five times as much as marketing to regular clients. Even when you expand to increase brand awareness, eCommerce automation may help you keep clients satisfied and convert them into returning customers.
Although personal customer support is simple in the early stages of business when you only have a few clients, things get more complex as your firm grows and you increase brand awareness.
Individuals suddenly start desiring your products, guidance, and engagement on various social media platforms and locations. You can't possibly be everywhere all or most of the time. However, your eCommerce automation can.
With eCommerce automation and its benefits in effect, you can monitor your clients' journeys and levels of involvement as they navigate your eCommerce business. This strategy enables you to streamline and tailor their shopping experience, allowing you to provide excellent digital shopping solutions.
Factors like siloed teams and fragmented technology can have an influence on the level of customer support and service your organization provides, which, in turn, can affect consumer satisfaction.
eCommerce automation may help your company in eliminating silos and developing rich linkages between data and applications, allowing extra time to focus on improving customer service.
You may pinpoint your clients' steps using automation tools and particular events and activities that you specify so that you understand exactly what products and services to provide.
Your clients can locate what they're shopping for and buy whatever they want without really being offered things that aren't right for them.
4. Increases operational efficiency and business intelligence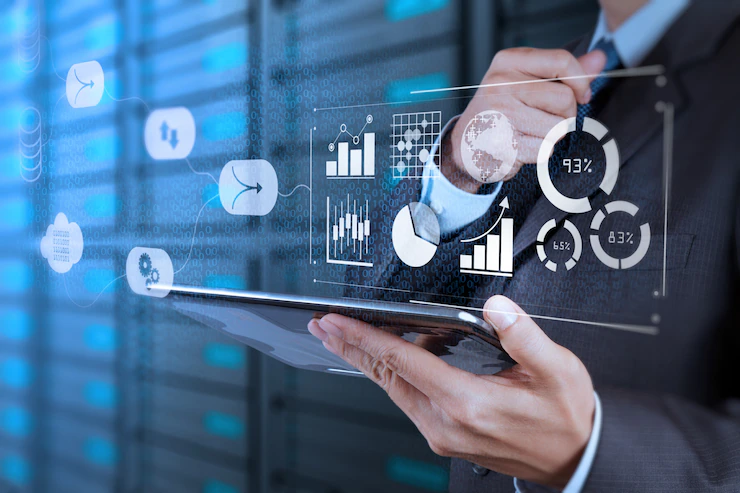 We live in an ever-changing world, emphasizing the significance of integration and robustness for long-term sustainability.
However, understanding your analytics and how it is linked to your eCommerce automation tools can help you make better decisions, find new eCommerce technologies, and grow and establish a more solid foundation for your organization.
When it comes to inventory management, automation is important. Companies cannot respond to abrupt surges in demand if they don't have processes to balance inventories and fulfill orders.
Without the need for a distributed inventory management system to record orders coming in and out of many facilities, you have no means of properly evaluating the performance of a business and no ability to automate successfully.
Automation techniques
Automation techniques, such as data integration, are very helpful in this case. eCommerce automation and integration technologies address the problem of diverse systems by integrating data and operations into a unified application framework.
This technique enables constant automated data transfer and distribution across your eCommerce platform, Enterprise Resource Planning (ERP) and other systems. Information on any purchases will be transferred to your admin team if your eCommerce platform is integrated with your ERP system. This approach results in a shorter order fulfillment cycle.
You can get a true perspective of your company's performance by transforming raw data into important, actionable intelligence from any network or channel.
When seeking data integration automation software, the focus should be on locating flexible and long-term adaptable collaborators who can keep your organization precise and adaptable at every moment, despite the complexity of their distribution channels, objectives and apps.
5. Increases the effectiveness of marketing campaigns and conversions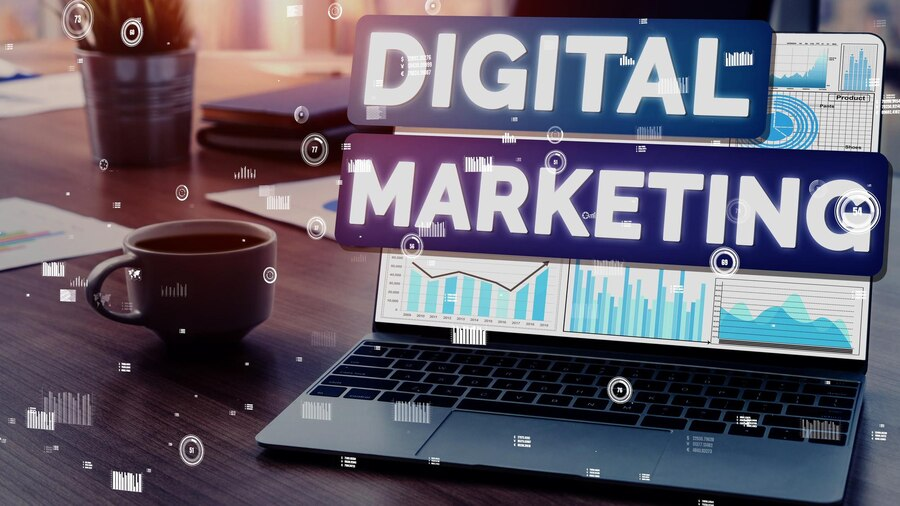 Real-time analytics maintains your business operating 24 hours. This is crucial for a marketing team to capture and serve customers globally.
As previously mentioned in this piece, an eCommerce ERP integration can ensure that your eCommerce website constantly displays real-time inventory data. However, automation can provide more than that in terms of real-time data.
Marketing automation is a distinct category within itself, from automated email marketing using Hubspot, Zapier, or Mailchimp to automatic loyalty systems, paid LinkedIn ads, and social media postings.
For instance, marketing automation software can assist your marketing staff in consistently improving their efforts. Metrics from several components of a marketing campaign, such as email effectiveness, call to action inbound links rates, and social media interactions, enhances follow-up initiatives.
Brands can also utilize automation to attract and keep new consumers with dynamic pop-up ads, automated abandoned shopping emails, or mentoring email campaigns.
Furthermore, this information is not acquired manually. Marketing automation can automatically feed data into user-defined dashboards and could even offer the next best steps based on that data.
Without eCommerce automation, a business model is tough to administer and will leave your eCommerce business unable to compete in the current terrain.
6. Improves supplier interaction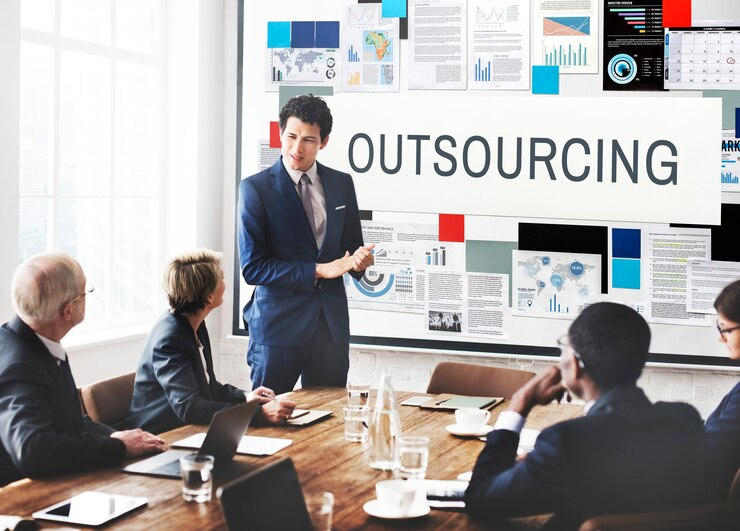 Collaborating with your vendors as efficiently and successfully keeps you and your staff, your vendors, and, inevitably, your consumers pleased. Thus, if you want to build successful, long-term ties with your suppliers, you must have easy communication with them.
Tools like the Flow Builder, Process Builder, and Rule Builder automates much of the communications. One can, for example, create vendor tags and provide periodic updates.
Automated messages are sent if your price falls below a given threshold, Furthermore, automation systems enable you to notify your vendors immediately if you provide customized products.
However, particular issues are to be addressed in person. That provides outstanding customer service. But still, your vendors will appreciate company activities that run smoothly and swiftly as a result of successful automation methods.
7. Helps maintain consistent brand presence
A single commercial is no longer enough to promote and showcase your products or services in the digital age. In order to reach its potential customers, the business will need to sell its products and services through a variety of networks, including social media platforms and email marketing.
The effectiveness of this technique is dependent on consistent branding and messaging across all of your advertising networks. Engagement levels stay stable if your marketing activities are carried out on a continuous basis, at periodic intervals.
By automating this process, a majority of redundant and biased duties that take up marketing personnel's time are eliminated.
Furthermore, integrating diverse procedures inside your organization might aid in the optimization of your organizational framework. Scandis, a home furnishings shop, successfully has deployed seven separate processes across their several Shopify stores. This is to provide consumers with uniform purchasing experiences.
Rather than employing workers across different departments, you can use highly customized implementations to connect your product design process to a media outlet. This will enhance your framework and maintain your new store. It will stock levels, merchant services, and much more from a single centralized location.
The Bottom Line
eCommerce automation and its benefits is the key for enterprises to stand out and achieve commercial success. Automation does much more than only save you time on certain tasks; it also improves your corporation's benefits in operations management, client relations, and promotions.
As previously stated, integration technologies such as third-party interfaces enable organizations to integrate their ERP and eCommerce platforms with service vendors. Suppliers can easily extend their offerings, inventories, communication channels, and distribution network with several clicks.
eCommerce automation smoothes out challenges. Small businesses profit the most from automation because they frequently have little human and financial capabilities.
As discussed in this post, here are 7 ways that employing eCommerce automation solutions could benefit your organization:
eCommerce automation saves time
It enhances employee productivity and satisfaction
Boosts customer satisfaction
Increases operational efficiency and business intelligence
Increases the effectiveness of marketing campaigns and conversions
Improves supplier interaction
Helps in the maintenance of consistent brand presence
Now that you understand eCommerce automation and its benefits, begin your automation journey to optimize your eCommerce store!
Acowebs is an award-winning WooCommerce plugin development company having more than 60,000 customers across the globe. WooCommerce plugins from Acowebs like WooCommerce Quick View help users to make a quick look at the products rather than opening the entire product page. There are also free plugins from Acowebs for WooCommerce Deposits, WooCommerce PDF invoices, WooCommerce Product Labels, etc. which are being used by thousands of customers.