We live in a world where most new businesses fail within the first year.
In fact, according to Investopedia, the failure rate of startups in 2019 was around 90%. The study also concludes that 21.5% of new businesses fail within the first year.
Businesses are expected to pick themselves up after a failed concept and start over, repeating the cycle with a fresh notion in the hopes that this new concept will stand out.
But what if it was feasible to reduce these startup challenges, thereby increasing the success rate?
Customer interviews, in particular, are a significant approach for new businesses to learn what works and what doesn't by discovering significant information such as: What do clients actually need? Is your business model a good fit for that need?
Once you have genuine, open talks with the individuals who keep your company running, you'll discover a lot of things you would never have even known otherwise.
Thus, interviews can potentially impact the trajectory of your company drastically.
But how should customer interviews be conducted?
Most business owners believe they already know how to conduct customer interviews, including what questions to ask and what feedback to pay attention to.
But, conducting ineffective interviews and afterward introducing an item or brand nobody likes or uses can result in a lot of misery and squandered resources. Quality customer interviews can assist you in starting a stronger business from the ground up.
In this piece, we'll discuss how to gather customer feedback by interviewing customers about their interactions with your company.
We'll define a customer interview, discuss the benefits of customer interviews for eCommerce, and provide some pointers on how to conduct customer interviews in your organization.
What Is a Customer Interview?
Customer interviews entail conducting interviews with your customers, as the term implies.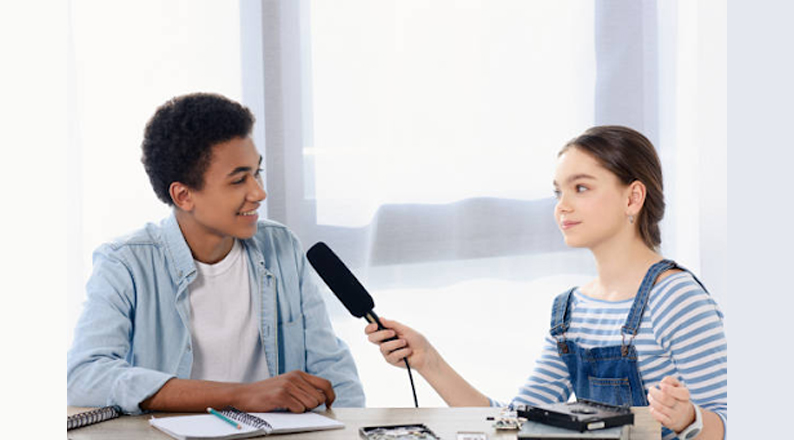 Customer Interview Concept – Image Source: iStock
These interviews do not have to be exhaustive or lengthy. They are simply a tool for you to gain insight into how your customers engage with your brand and its products on a daily basis.
Although the term implies a more formal approach, there is no particular approach to conducting customer interviews.
These interviews can be pre-planned, or they can be unscripted, such as asking a few follow-up questions after a customer support call.
If your brand and its products and services are both excellent, most customers will gladly provide feedback. Some might require a little prodding or enticement, such as a voucher or a giveaway in exchange for their participation.
The aim of customer interviews, irrespective of how they are conducted, is to obtain the consumer's genuine feedback and ideas.
But, while we all appreciate valuable responses, it's critical to give heed to any complaints or ideas they provide. These are the true resources for growing your company.
Now that we've established a common ground and explained the basics, let's go into the benefits of customer interviews for eCommerce and how to make the most out of them.
Benefits of Customer Interviews for eCommerce
Customer interviews are a fantastic way to learn about how your consumers perceive and utilize your product or service.
While you may believe you have a flawless approach for how service is delivered in your business, it is critical to determine whether your customers are aware of or concur with this ideal procedure.
The procedure you worked out while implementing the product or service is often not the procedure the customer uses.
You can efficiently obtain transparent and impartial information and document it in order to make adjustments if needed.
Customer interviews can have a significant impact on your organization. Here are some of the benefits of customer interviews for eCommerce:
Customer feedback provides information that can be used to make successful business decisions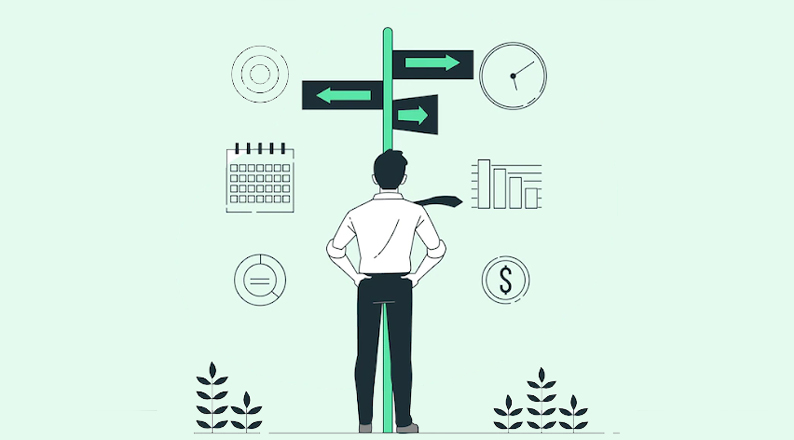 Business Decision Illustration – Image Source: Freepik
Business decisions based on uninformed assumptions have no place in a fiercely competitive industry.
Successful entrepreneurs collect and monitor several types of data that aid in the development of future initiatives. Only in this manner are businesses able to tailor their products in the market to precisely meet the wants of their customers.
Customer input or feedback is among the most trustworthy sources of solid data, which can be used to make informed investment decisions. Customer insights will assist you in better understanding your customers and their interests.
Conducting customer interviews allows you to learn what your consumers think about your company and how you can enhance it.
Following their approach can only help to develop your business tactics and produce a better consumer experience in the long run.
Take their advice into account, and you'll be able to determine where you should spend your money to receive the most profit.
Customer interviews help you learn your customers' language and vocabulary
According to Business 2 Community, "When it comes to technology and business copywriting, you have to speak your customers' language if you want to have a lasting impact."
But what exactly does that mean?
Business Conversation Concept – Image Source: Freepik
If you operate or deal directly with clients, you are used to conversing with customers. But if you don't, you may be unfamiliar with the language or jargon used by your consumers.
Consumers may well not grasp what you're saying if you utilize very technical jargon. Customer interviews are an excellent way to know how your consumers communicate so that you can connect with them more successfully.
You can better grasp their perspective if you hear the particular words, terminology, and phrases they employ. And you may use this dialect in your sales and marketing products to connect with potential customers more quickly and effectively.
Customer feedback enables you to assess customer satisfaction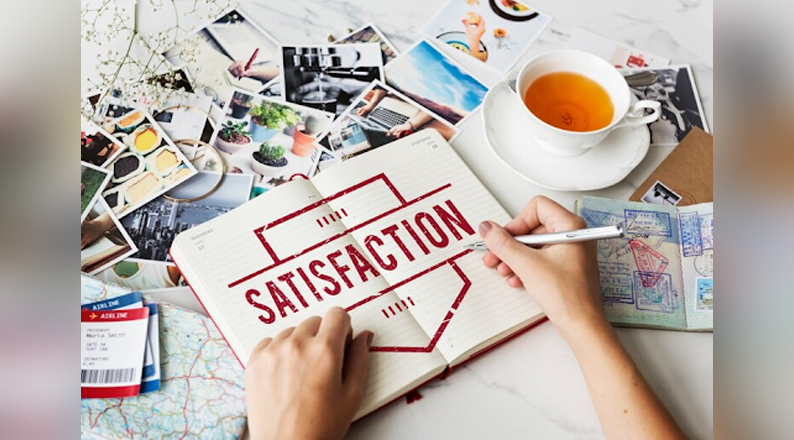 Customer Satisfaction Concept – Image Source: Freepik
Customer satisfaction and devotion are important factors that influence the company's overall performance. It is strongly related to a variety of advantages, such as an increase in sales volume, fewer costs, or better income.
Various studies have found a strong link between customer satisfaction and company performance.
In fact, according to Esteban Kolsky, if a consumer is dissatisfied, 13% of them will inform 15 or more people about their dissatisfaction. But on the other hand, 72% of customers will tell six or more people about their good encounter.
As a result, there is no uncertainty that you really want to ensure that your customers are satisfied with your brand and its products.
Normally, the easiest approach to figure out if you satisfy their expectations is to conduct customer interviews.
You can quickly evaluate the degree of satisfaction and, as a result, evaluate your company's financial health in the long run by using rating-based interview questions.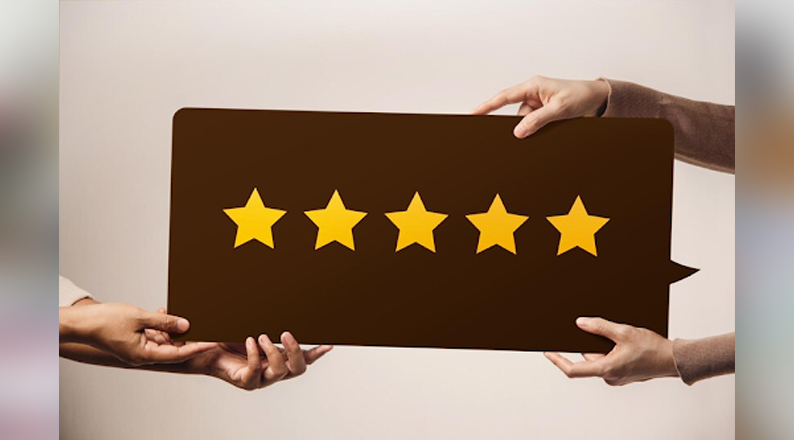 Service Rating Concept – Image Source: Freepik
You can get a deeper understanding and identify new target audiences
Some brands introduce new items and services that aren't aimed at their typical customers.
For example, Lucky Charms, a cereal brand that frequently advertised to children, discovered that love for their cereal is ultimately their best seller. In 2013, they discovered that 40% of their Lucky Charms customers were adults.
As a result, General Mills changed the Lucky Charms target market away from children and toward adults, specifically millennials.
Lucky Charms most likely targeted and interviewed adults to see whether they would be interested in acquiring their magically wonderful cereal in order to evaluate the possibility in their market.
As a result, you can do the same in your brand to see which people would be interested in your product idea or new service.
If the reaction is unfavorable, you can simply modify your proposal or remove it entirely to refrain from making an unwise decision.
Customer feedback aids in increasing customer retention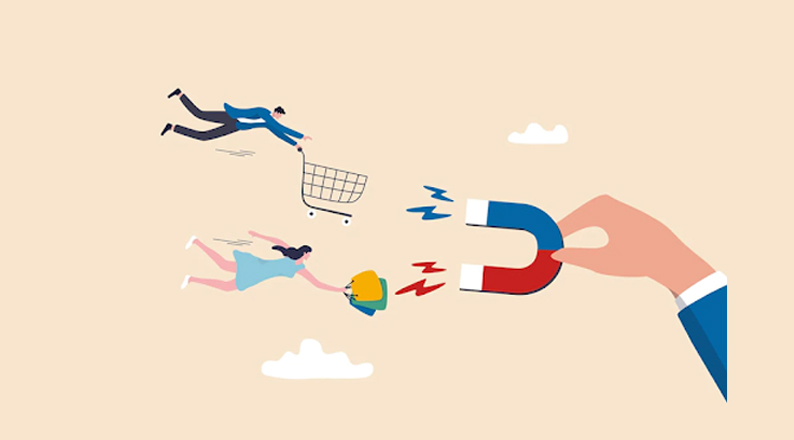 Customer Retention Concept – Image Source: Freepik
A happy consumer will return to you. A dissatisfied customer will ultimately seek a better alternative to your company and depart.
The benefits of doing customer interviews are substantial. They assist you in determining whether your customers are happy with your products and services and identifying areas for improvement.
When a dissatisfied consumer voices his displeasure, you can respond quickly and find a remedy. This is an excellent opportunity to win back a customer and even raise his degree of loyalty.
In many circumstances, a dissatisfied client who faced an issue with your product but was promptly resolved exhibits greater loyalty to your brand than a consumer who has never been dissatisfied with your brand and its products.
How to Conduct Customer Interviews
Talking with potential customers and generating new buyers is the best way to evaluate concepts and test theories before investing resources in a project.
But where do we start? Where and how do we discover potential buyers to interview? And, when we've gotten their responses, where do we go next?
Here are six steps on how to conduct customer interviews that you may apply for numerous concepts as you progress.
STEP #1: Set your goal
Setting a clear goal up front will make your interviews much more concise and meaningful.
What do you hope to gain from your interaction with the buyer? Have been you working on a new project and want to solicit input from your current target audience?
Or are you hoping to gain a deeper understanding of the customer journey in order to improve their experience?
Your interview objective can be related to any number of commercial objectives you wish to achieve, such as:
Gather customer accomplishments from happy customers
Check to see if clients think a particular aspect or function is valuable
Obtain feedback on the whole customer journey or a specific aspect of it
Gather input on a beta version of the application, product, or service you are testing
You can walk into an interview with various objectives, but clearly outlining them in advance will save you time and effort.
STEP #2: Determine your ideal clientele
In the same way that one should have an objective in mind, you should also consider the ideal clients with whom you want to interview. The customer interviews will be useless if you select the incorrect participants.
If you use a CRM (customer relationship management) system, you'll have a database of customer data with whom you can connect.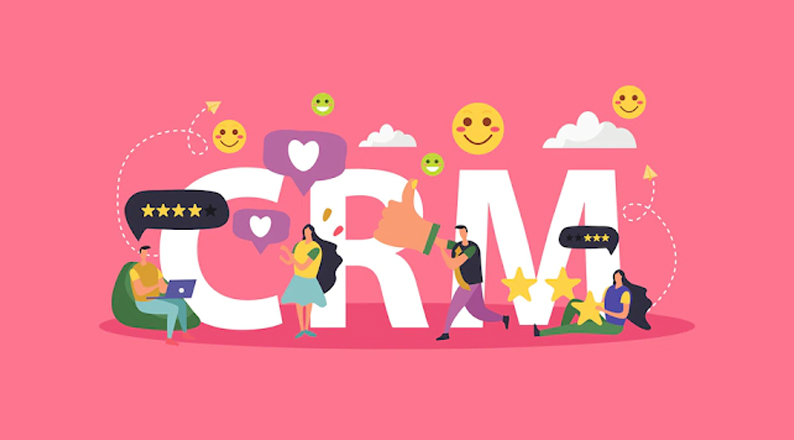 CRM Illustration – Image Source: Freepik
While CRM succeeds at improving customer service, 74% of users reported that their CRM system increased their access to client data.
When you've determined who might be a better fit for your interview, you can utilize their data to create a persona that will assist you in identifying other possible clients to speak with.
If you still don't have a large customer base, you'll have to be inventive. You can consider:
Contacting people that interact with your competitors mainly through social networking sites
Collaboration with individuals or businesses eager to contact their own customers on your behalf
Identifying subscribers of various forums, such as those on Facebook and Instagram
Participating in online and in-person meetups, such as business meetings and conferences or local gathering
Consider presenting an inducement for individuals doing the interview if you're directly contacting people who don't recognize your business or products.
STEP #3: Create your interview questions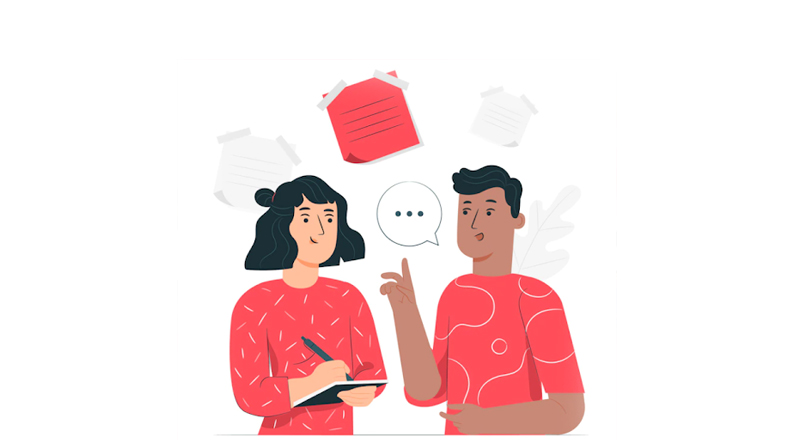 Preparing Interview Questions Illustration – Image Source: Freepik
It's easy to believe that this is indeed the simplest stage of this journey since everything you need to know is what customers say about your brand and its services.
However, as it seems obvious, the three or four questions you're most inclined to ask will lead you even farther away from understanding the subject at hand.
This is because those inquiries are about your concept rather than your client's experience.
As soon as you have a concept, you will be tempted to promote it, present all of its outstanding characteristics, and persuade the buyer that this item or service is a brilliant idea.
Thus, to obtain in-depth and useful insights, choose open-ended questions over multiple-choice questions when designing your queries.
However, if you really have to issue simple 'yes' or 'no' questions, follow this strategy with one or perhaps more open-ended questions to allow them to clarify their response.
Keep in mind that you're creating these questions to be answered rather than a rigorous storyline.
Therefore, ask questions that you believe will spark significant dialogues, then prepare for the unexpected in the context of what you could find.
STEP #4: Establish a favorable environment
The environment encompasses more than simply physical space.
Obviously, you'll want to keep any in-person interviews as pleasant and calm as possible.
Don't take individuals into a dark or sparsely furnished room, with only two chairs, as though they're being questioned by the authorities.
Rather, find the ideal size: your room should be large enough to comfortably accommodate everyone. Spaces that are too tiny can feel uncomfortable, while rooms that are too spacious can make it much harder to create rapport.
If the situation is particularly formal, a private office with a desk in which you and the prospect can sit facing one other may be preferable.
Nevertheless, the setting is also influenced by the tone and intensity of the interview. Be courteous, pleasant, and welcome.
To liven things up, make some small chat. And before diving into the questions, ask ice-breaker questions to get to know your customers better.
STEP #5: Conduct the interview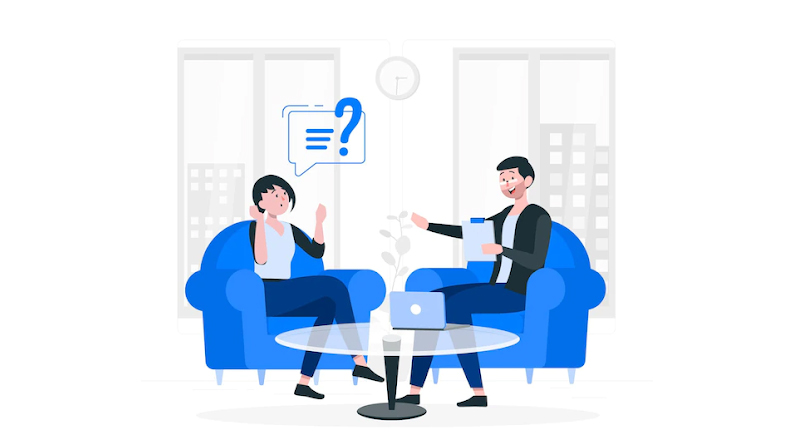 Interview Environment Concept – Image Source: Freepik
It's time to conduct the interview once you've identified the topic to be examined, identified some potential buyers to interview, and have a clear understanding of the questions that need answering.
Here's one thing to keep in mind to make the interview go more smoothly: don't try to pitch your product.
Consider the fact that your objective is to learn from their perspective and receive fair opinions. Resist the impulse to make a marketing approach, even when they're describing a problem you realize you can remedy for them.
It would be best if you prepared a script before an interview. However, don't feel obligated to stick to all of it.
Go through the important topics you want to address, but be prepared for the dialogue to take an unexpected turn.
You can also ask them to explain any of their responses or provide examples where needed. Adopting a freely structured approach opens the door to humble opinion revelations you didn't even realize you were hoping to get.
STEP #6: Debrief, iterate, and put into action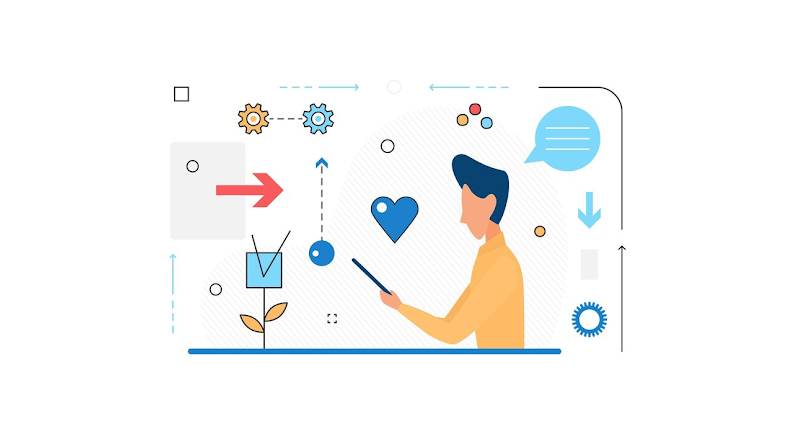 Idea Implementation Process – Image Source: Freepik
The data you've gathered will help you tailor your item or brand into the best minimal marketable product or business it could be.
Understanding your potential customer's present predicament and their ideal world allows you to determine which business characteristics are important and which aren't, as well as what consumers are willing to purchase for and what may fall short.
Conclusion
I hope this article has provided you with a better understanding of how to conduct customer interviews as well as the benefits of customer interviews for eCommerce.
Your clients are essential, and if you don't look after them, you won't be able to keep them.
Customer interviews are not only incredibly important at the beginning of product creation and retaining your customers, but they are also extremely useful whenever you want to test and refine your product or service.
Customer interviews also assist you in learning the language and vocabulary of your customers, as well as assessing customer satisfaction.
When generating new concepts, it may be tempting to isolate yourself from the rest of your clients and personnel; however, keep in mind that your clients should continuously be part of the journey.
Let's go over our six steps for conducting customer interviews one more time:
Determine your objective.
Identify your ideal clientele.
Write down your interview questions.
Create a positive environment.
Hold the interview.
Debrief, iterate, and implement.
Acowebs is an award-winning WooCommerce plugin development company having more than 60,000 customers across the globe. WooCommerce plugins from Acowebs like WooCommerce Quick View help users to make a quick look at the products rather than opening the entire product page. There are also free plugins from Acowebs for WooCommerce Deposits, WooCommerce PDF invoices, WooCommerce Product Labels, etc. which are being used by thousands of customers.