Running a blog for your eCommerce store is sometimes neglected as a task online retailers do not want to undertake. Often, eCommerce merchants do not recognize the value of blogging and regard it as a waste of time.
Nevertheless, if done correctly and as part of a larger and more comprehensive advertising strategy, an eCommerce blog may produce much more than sales.
Although blogging is enjoyable, it is also an effective marketing and SEO tactic. As a result, online store owners should launch a blog.
On the other hand, blogging has matured into a real marketing tactic. You've probably heard of it: content marketing. Building an audience for their products is one of the most difficult problems new businesses encounter.
New bloggers frequently operate backward, first creating an audience through constant content production and then finding ways to monetize their traffic.
Starting a blog is simple if you're looking for a side income. However, if you want to generate money as a blogger in the future, you'll need to be clever in setting up your site for achievement.
This article will cover the top reasons why your eCommerce store needs a blog and give you tips on how to run a blog for your eCommerce store.
What Is a Blog?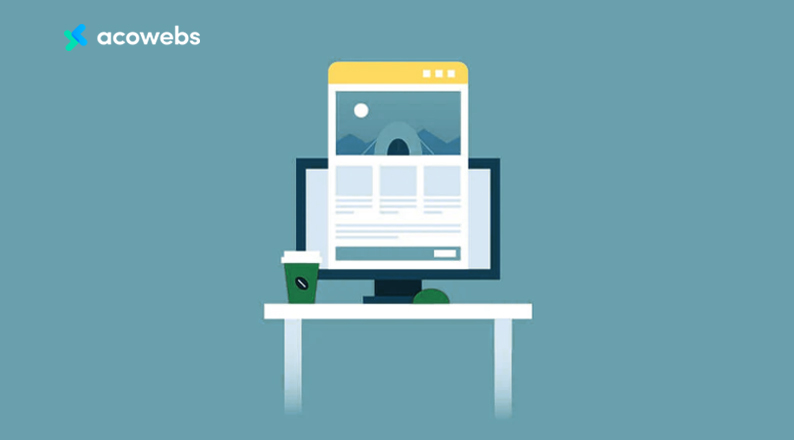 A blog is a frequently updated website that contains content, usually on a specific topic. Blogs, unlike other publications and articles, appear to carry on a more direct approach, which facilitates interaction with their viewers more profoundly.
Blogging may be pretty rewarding, particularly when total strangers begin to consume your content, but it also requires an investment of time.
Regardless of whether you post daily, quarterly, or annually, it's critical to be as consistent as feasible in terms of frequency and content type.
It's uncommon for bloggers to see immediate results, so remember why you're pursuing it to remain motivated in the early days.
Top Reasons Why Your eCommerce Store Needs a Blog
Your priority as an eCommerce business owner should be bringing quality website traffic to your store and transforming that traffic into paying clients. Many eCommerce businesses use paid advertising to boost visitors, which is a fine place to begin.
Nevertheless, if you mix blogging with paid ads, you will see a rise in organic internet traffic and the length of time people actually spend and browse your online store.
Here are eight top reasons why your eCommerce store needs a blog.
1. Blogging Is an Excellent SEO Tactic
Maintaining a blog also helps with SEO (Search Engine Optimization). Each time you publish a blog article, you contribute new content to your website, which Google appreciates.
Furthermore, keeping a blog will help you to begin generating content relating to the keywords you want to be ranked.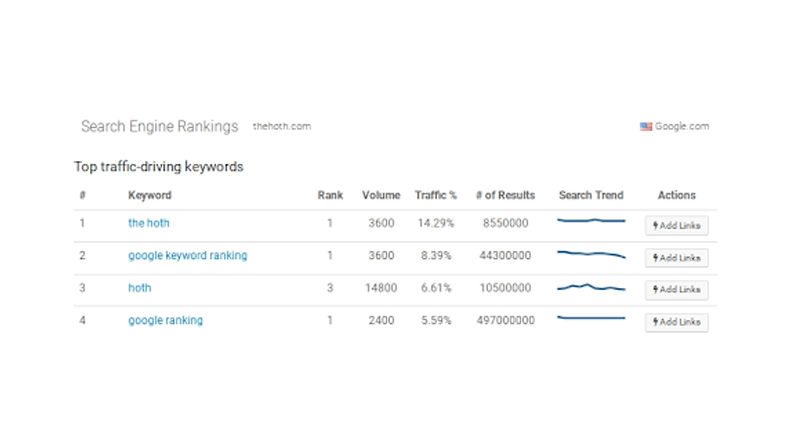 SEO Rankings Checker – Image Source: The Hoth
When creating a blog, consider how you will use it as a lead-generating tool and farther down the marketing funnel.
SEO can provide some excellent lead generation tools specifically since the search traffic is 100% genuine and certified.
It's worthwhile to invest time in keyword research while developing your blog. Optimize the articles such that they correspond to semantic or long-tail keywords.
These are keywords that will not be the primary focus of your SEO. They frequently generate lesser traffic than your primary keywords, but they are considerably easier to rank.
Keywords can assist attract visitors to your website that your rivals may not have considered. This advantage positions your website in a different, positive light.
When users arrive at a properly-optimized blog homepage, they get the solution to their search query and a brand that understands what they are saying.
2. Maintain Top-of-Mind Awareness
You'll remain fresh in people's minds if you blog frequently and promote your blog entries on social media.
You need your target audience to recognize you even if they aren't planning to buy anything right now.
If a user comes across one of your postings about how to dress kids on a humid day, for example, this user may not want to go out and buy new clothes for their kids right once.
However, due to your post, people became acquainted with you and your eCommerce site. This practice increases the likelihood that folks will remember you once they require clothing for their kids.
3. Inform Your Target Audience About Yourself and Your Offerings
Blogging is an excellent technique to educate your target audience about your brand. In a blog post, you can demonstrate how to utilize a product and why readers ought to purchase it.
You can likewise introduce yourself and your business to your readers. You will also be able to narrate the tale of your merchandise from your point of view. To be able to do it efficiently, you can always rely on professionals that can help you to create website templates that will fit your e-commerce and customers' needs.
If you offer products for women on your website, for example, a blog on women and women's fashion is a brilliant idea.
Maude, a shop that sells sexual wellness products, is an example of a brand using blog posts to convert sales. The Maudern, Maude's blog, contains approachable and honest articles, therefore converting most of Maude's sales.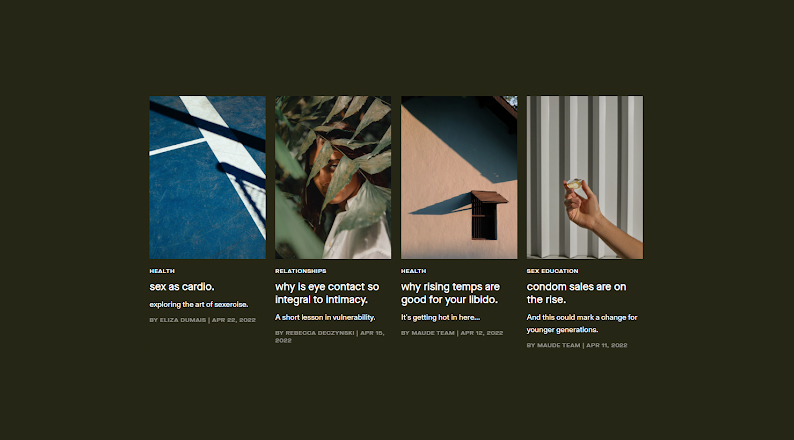 The Maudern, Maude's Blog – Image Credit: The Maudern
4. Address a Problem And the Solution
The blogging platform enables you to tackle your audience's concerns and provide solutions through researched and well-written articles.
Many firms say that clients who have problems with the product or its functionality can contact customer service. They overlook the fact that customers want to solve problems on their own.
Consider including a blog alongside the FAQ area to prevent losing consumers due to a lack of product expertise.
Find out what issues your consumers are having. To confront such challenges, provide how-to instructions.
Get in communication with your customer service group to identify what questions they receive the most from current customers.
Think about what kinds of queries your prospective customers could be looking for and discuss them with your staff. Team communication and brainstorming produce effective solutions.
5. Excellent Site for Making Announcements
A blog is an excellent spot to give updates. Your new blog is an ideal medium for informing your customers about the most recent changes, corporate news, a new model's debut, etc.
Users are informed about the latest entries, offers, or any information about your organization that you would like to convey to your potential customers.
6. Blogging Increases Your Leads and Sales
Blogging assists you in obtaining informed leads. They know precisely where to go when placing an order.
By displaying your goods, you may enlighten your audience. In this case, your product serves as a problem solver.
7. It Works in Tandem With Your Social Media Marketing Activities
A blog can serve as an integrated content marketing tool. By using the "like" & "share" controls, blog entries help your social media marketing efforts.
As shown below, each blog post has a specific URL that you can share on social media with the appropriate audience for increased visibility.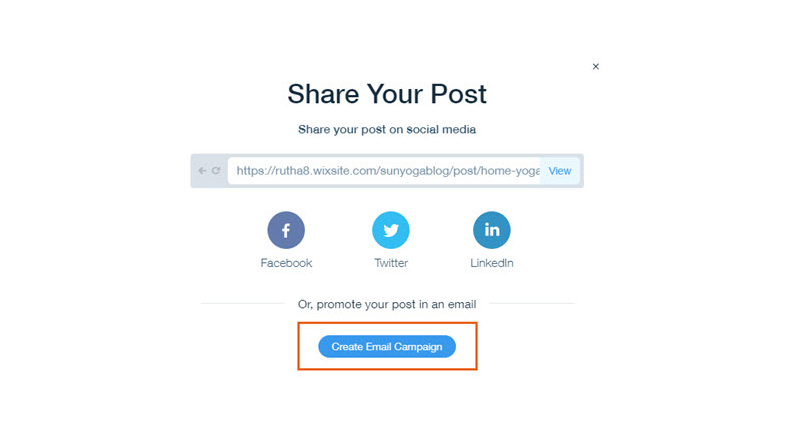 Blog Sharing Concept – Image Source: Wix Help Center
Instead of simply marketing your items, give your fans helpful content to browse on your social media channels.
Utilize social media to drive traffic to your blog. Showcase your domain expertise to the appropriate social media communities.
8. Blogging Enables You to Tell Your Story
Social media posts are only helpful if you possess something worthwhile to contribute. People enjoy hearing stories. They dislike being bothered by advertisements and promotions in their area.
A video is an excellent medium for sharing your narrative with the public, but making one requires time and effort.
In the case of a blog, you have a platform to tell your tale and a headline that tells your audience what to anticipate from the article. You may make your blog article more interactive by including outstanding pictures.
Use stories to draw your reader's attention. Tell us about your brand, how you got started, what hurdles you faced, how you overcame them, your plans, etc.
Tell us about your products, how they are created, and what distinguishes your products and services.
How to Run a Blog for Your eCommerce Store
Blog posts are an excellent approach for eCommerce businesses to demonstrate the individuality of their company.
Articles are frequently not created due to other marketing channels, day-to-day company responsibilities, and blogger's block.
The easiest method to deal with recurrent blog setbacks is designing and sticking to a content plan. Here are some more tips on how to run a blog for your eCommerce store.
1. Publish Relevant Content
Nothing is worse than a blog section that only discusses the merits of using a brand's goods. An excellent blog covers topics that are of interest to your intended audience.
Recognizing your target audience will enable you to write more effective blog entries. Begin by conducting market research, competitor analysis, and perhaps surveying some of your current consumers.
Once you've completed this, coming up with topic ideas will be simple, and you'll be able to begin writing.
The BioLite blog is an excellent example of establishing a blog that includes a variety of relevant content kinds and promotes your products without becoming a sales pitch.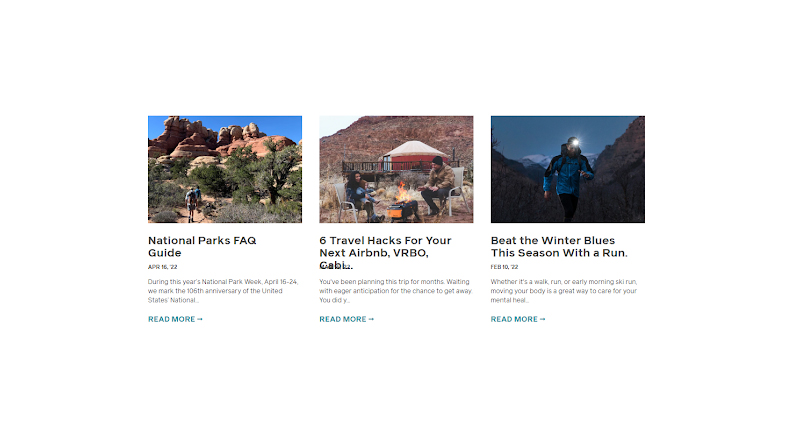 The Biolite Blog promoting BioLite Company – Image Credit: Bioliteenergy
2. Tell Your Company Story
Among the most significant functions of an eCommerce site blog is to provide a forum for you to constantly discuss who you are as a brand.
A blog is a place where you can illustrate what your brand exists for by discussing what you find fascinating, spotlighting workers, and demonstrating your products in action.
Although blogs are primarily written, you should not be afraid to include high-quality product photographs. It will offer your words more authority and allow users to enjoy your products in their natural environment.
For example, If you sell kitchenware, displaying your products in a kitchen is a smart approach to relating the objects to an activity. And that will entice a customer to purchase more.
3. Select Your Target Audience
It's critical to consider your target audience while running your blog. Take note of who you are establishing your blog for and the group of people you want to read your blog posts.
Before you begin, you must evaluate the area you'll be blogging about and the things you'll address, and why.
Establishing a buyer persona for your organization is akin to conceptualizing your intended audience. Furthermore, this will provide you with an understanding of the type of material you want to create.
Take, for instance, Au Lit Fine Linens, a brand that deals with bedding products. Its blog Between the Sheets provides helpful information on how readers might enhance their sleep quality.
This material is directly related to its intended audience and its products, which is an automatic gain because it ensures users who browse through and peruse are already reasonably qualified to buy.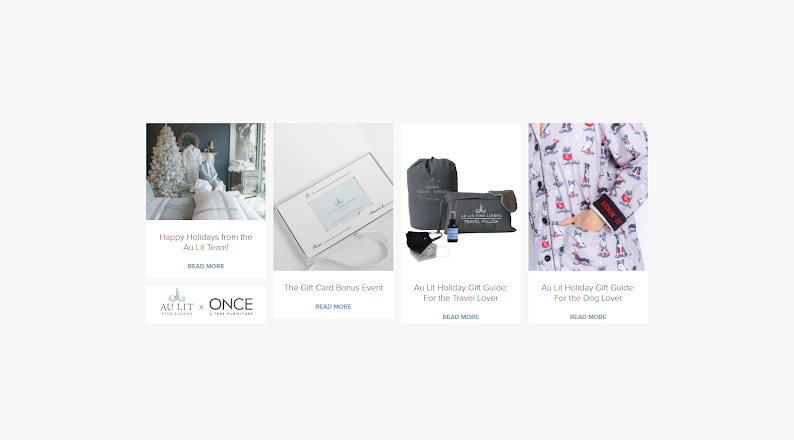 Blog Posts by Au Lit Fine Linens – Image Credit: Au Lit Fine Linens
4. Brainstorm Great Content Depending on Your Market Niche Regularly
Once you've launched a blog, you'll want to consistently provide elevated, frequent content. That is not always simple.
Content creation is a time-consuming activity. You like to make sure your material is interesting to your audience and, perhaps, can improve with your SEO – more on that in a moment.
Analyze what your adversaries are doing before you start generating content. See if there are any holes in their material that you can cover.
You must also conduct SEO research to ensure that readers are looking for and engaged in the subject you are writing about.
An example of such a tool package is SEMrush. SEMrush can help you conduct keyword research and boost your SEO rankings.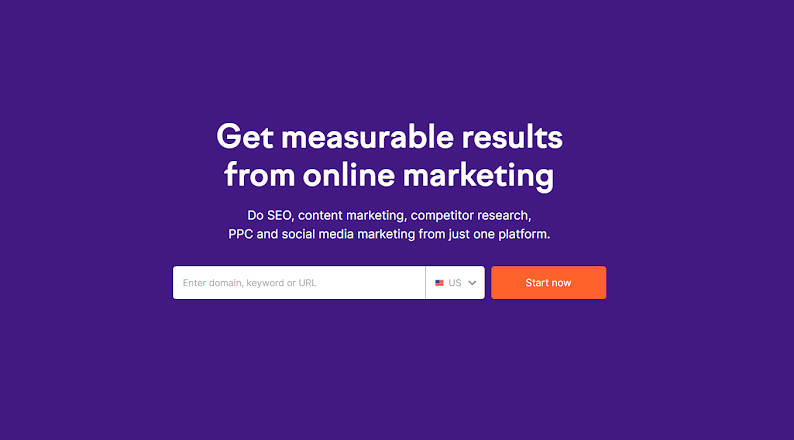 SEMrush Marketing Tool – Image Credit: SEMrush
You should brainstorm material regularly to continuously possess ideas that you can put into action.
5. Make Your Blog Easy to Read
Whether your eCommerce site's blog is about clothing and the latest trends, or the newest technological devices, it will be useless if it is not legible.
Readability is crucial. It helps Google comprehend what your post is about, which increases your chances of ranking for your keywords. It will be simpler and more entertaining to read for your users and be ideal for SEO.
6. Add Your Blog to the Menu
Your site's menu or top navigation helps visitors comprehend what your website is about and what you have to offer. It should be consistent with the structure of your website.
If you add a blog to your eCommerce site, ensure it is also visible from the menu. A blog should be on your main menu.
Separate it from the categories on your eCommerce site. Put it to the left (next to home) or to the right in your menu.
You should be able to navigate to your blog from your homepage. After all, you want readers to be able to locate your blog. In addition, you can connect to your blog from your website.
Admittedly, you need readers to be able to find your blog. In addition, connecting to your blog from your webpage signals to Google that your blog is essential, which might boost your blog's ranking.
Additionally, ensure that your blog is hosted along with the same address as your eCommerce website; this way, your eCommerce website and your blog post will benefit from each other's placings.
7. Make Use of Tags
If you are running a blog on your eCommerce store, you're generally writing a lot about your products.
Perhaps about occasions where you use them, or even what to need them for, how to use them properly, product comparisons, etc.
As a result, it stands to reason that your tags will somewhat overlap with your company's item categories and subcategories.
Ultimately, in the end, you want to rate with those postings to attract consumers to your products. And grouping things, whether in divisions or tags, makes it simpler to rank them.
8. Ensure to Open Up Your Comments Section
Your blog's goal is to build a network around your business. Opening up your blog's remarks area will aid in promoting a network.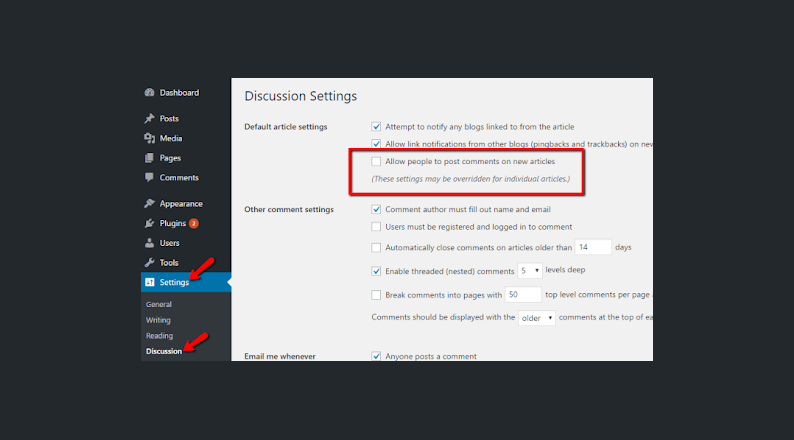 Allow Comments Illustration – Image Source: Site Beginner
The more comments and conversations there are on a topic, the more likely it is that someone else will respond and remark.
However, it is critical to monitor the comments page frequently. You don't want trash or haters to take over your blog. You might incorporate awards for comments into your loyalty scheme to motivate your clients to connect with your blog.
9. Quality Should Take Precedence Over Quantity
Rather than having multiple blogs based on a single set of keywords, consider developing a wider piece of content that incorporates all of the possible semantic versions.
This practice will assist you in producing higher-quality content, which will increase your credibility and competence.
By writing a single bit of relevant information rather than many on the same subject, you reduce the possibility of your SEO efforts being cannibalized.
This issue occurs when two or more pages compete for the same term in the SERPs, which can be detrimental to your SEO strategy.
Use Captivating Titles
The post title is critical since your blog post will be published on the internet, seen in organic search results, and connected to email marketing campaigns.
Making it as appealing as possible can entice readers to read your blog.
Your blog's keywords should be included in your titles. Make sure it's brief, crisp, and engaging enough to avoid becoming "clickbait."
Conclusion
One of the most important things to know when launching a blog for your eCommerce website is that it will not be a success immediately. Your blog will almost certainly not go viral.
That isn't to say your content isn't fantastic, engaging, humorous, and fascinating! However, the internet is incredibly picky, and unless you're a cute cat playing the piano or double rainbow, your work is unlikely to reach hundreds of millions of people.
Consistency is vital for blogging success.
Being trustworthy and genuine will help you convey your individuality and win over more readers. They'll be far more captivated and return for more if you write dry, boring content that they can find on any old website.
Acowebs are developers of WooCommerce product options that will help you personalize your stores. It supports the additional option with addons with numerous functions, which are complements of e-commerce products, which are light and fast. You can easily update your store with these woocommerce plugins and enjoy a hassle-free experience, take a look at the best options for additional e-commerce products.