So, finally, your store is getting the needed traffic. In fact, you are surprised by the visitor count your traffic has every week. And why not? The designs are alluring, the navigation is easy yet engaging and all the products your store has, are of optimal quality. To stop this, your marketing strategies are working and hence the traction.
Everything's good?
Before you drive the conclusion, have you checked your conversion rate? Does it map your traffic expectations or is it bizarre compared to your traffic count?
According to resources, the global checkout abandonment rate is 69.57%. Now, this is huge. Considering the rigorous amount of efforts put in by store owners to get the site running, if you end up losing customers just before the payment, it's heart-wrenching. And it is not just for you, but most of the entrepreneurs!
If it is that you are experiencing a higher bounce rate or the checkout abandonment rate is shooting high, despite all your efforts, odds are you need you to optimize your checkout process.
It is seen that a poorly designed checkout process is bound to affect sales. It could be anything from a poor payment gateway or the page takes time to load or maybe, your checkout page is long enough to convince users to make a switch.
Either be the case, falling sales count or rising abandonment rate isn't acceptable and hence, you need to manifest certain changes that would help enhance user experience.
If you're an eCommerce store owner or an eCommerce developer, you would also need to be aware of the best UX practices to further, improvise the checkout page.
Don't worry, as you don't have to scour the web for this. We have exquisitely created this piece, highlighting the different ways you can customize your WooCommerce checkout page.
Optimizing the Checkout Page – Here's What You Should Do
Prioritize Guest Checkout
One of the most common reasons why users quit the website without making the payment is the need to create an account. In fact, a study reveals that 37% of the customers leave a website if they are mandated to sign up before completing the process. With 85% of checkout done by guest users, the final result can either make or break your site.
Imagine your new marketing scheme directing visitors to your landing page, the products appeal to them, they add it in the cart and as soon as they are about to close the deal, a popup appears saying, "You Need To Create An Account To Continue". Now, considering that,
Users are very busy.
They did not intend to make a purchase and it was just the outcome of your marketing that they happened to visit your site.
They are not likely to spend the next few minutes creating an account. So, no matter how successful all your efforts were, you still couldn't end up selling products. On the contrary, if the site had an option where the first time users could make a purchase as a guest, you could have ranked a better profit.
Tip: In case, you do adopt the strategy of guest checkout, you can ask them to create an account via an email, post the purchase. If a customer is happy with the product and the service, they are inclined towards creating an account and resisting the site. So, a win-win for all.
Also Read : Product Landing Pages
Optimize Forms
One way to keep your users engaged with the site is to cut short the checkout process. Think of a scenario where you are to make a purchase and just before the final step, you are given a page long form to fill up. Vexing, right?
So, if it is for you, the same goes for your potential customers. As much as you love seeing a visitor turn to a customer, the buyers prefer the journey to be smooth and concise. Not something where they need to specifically sit and feed in the information. To ensure that your checkout page doesn't bore your users, check out the following:
Remove Unnecessary Fields: Asking the title, then the first name, then the middle and finally, the last name, might seem detailed and informational but for the customers, it is adding irrelevant details, increasing the form fields. It is better to avoid such unnecessary fields and keep the form as short and significant, as possible.
Keep Labels Above Input Fields: The next thing to do is to sort your object placement. What this means is that all your labels should be displayed right above the input field. This ensures a better flow and also improved visibility.
Keep Informational Buttons: Continue Vs Click to Preview, consider these two buttons displayed at the end of the checkout page. Where the first one creates the impression that there is more to billing, the second clearly specifies, that buyers can now revisit their purchase and confirm before paying. It is always advised to be as specific as possible since users would have a clear idea of what's next.
Autofill Fields: Entering the Pincode and the country, state and city column gets filled all by itself. Not only does this save a lot of time but it also builds trust. You can use any of the standard browsers to enable this feature.
Highlight Errors: At times, it so happens that customers miss a field and move on with the next step. Only when they have entered the information and clicked on next, will the page says, there is an error. And most of the time, users need to manually search for one. What's best here is to highlight the same in bold bars color-coded to a standout amongst others. Also, make sure you have an asterisk displayed for must have fields to be sure that buyers never miss a field.
Using Shipping Address as Billing: Often, users have different addresses for shipping and billing. Now, if someone has two different addresses, they would need to enter them separately. How about a customer having the same address for both? Do you think they will sit and fill the information twice? Even if they do, they won't like it. As an owner, you should embed an option where users can mention, same address or simply a toggle to copy them.
If you are looking for an all in one solution in the Woocommerce platform, you can download an add-on or a plugin. The WooCommerce Checkout Manager plugin by Acowebs is one such solution that enables website owners to customize and decorate the checkout page for better results. The free version of this called WooCommerce Checkout Field Editor is available on WordPress.org plugin directory.
Payment Process
After everything when the customer has finally knocked on your payment page, make sure that you offer them all the standard choices of payment. If by chance, your website restricts them to pay via a debit or credit card, negating all other choices, let me tell you, all the pain you took to finally have your visit here, went in vain. No matter how big or small your business is, it should accept all forms of online payment.
Read Also: Woocommerce Tips
Mobile Compatible
With more and more customers switching from desktop to a mobile interface, it is important to have the checkout page optimized for mobile engagement. From the contents to the payment page, the information screen, and the billing data, all should be placed correctly, to avoid any sort of confusion. As a matter of fact, 85% of cart abandonments are routed via a mobile device, as compared to 73% of desktop. Hence, having your store and specifically the checkout page optimized for a mobile experience is a must.
Security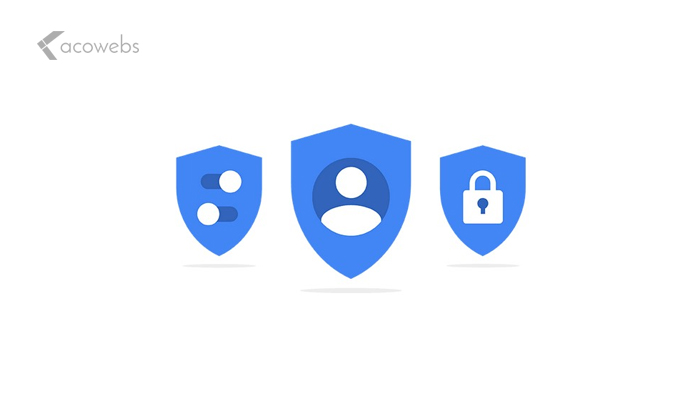 Finally, security is the key to every purchase. If customers find your website isn't secured, they are less likely to continue with the purchase. You can either tag the page as secure checkout or flash the URL as green so that your users could enthuse trust in you and your store. You can also keep reminding your users that their shopping is risk-free and you guarantee the same.
Final Word
Improving the checkout process isn't something you do only once, instead it is one thing that you would need to do every now and then. Continuous improvement is needed so that you never miss a sale. It is best advised that you stop procrastinating and start analyzing your existing checkout process to find gaps and further, take measures to improve and enhance the overall buying experience of your customers. Keep in mind the above tactics and get started today.
Acowebs are developers of WooCommerce Discount Rules that will help you personalize your stores. It supports the additional option with feature-rich add-ons which are woocommerce product addons, that are lightweight and fast. You can easily update your store with these add-ons and enjoy a hassle-free experience, check out the best options for additional woocommerce custom product options.