WordPress is a famous website content management system that supports 42% of all websites. Page builders like Elementor, Divi, and Visual composer have redefined WordPress. You can choose (or purchase) a theme that best suits you, there is a wide variety of themes from different categories, but in customization terms, they are limited.
With a page builder, you can design a website as you want. You are allowed to turn your idea into reality with these builders' extensive features. In this article we'll give you a complete insight of 3 top page builders, we'll start with a short introduction of each and then guide what things to consider while opting one.
Elementor
Elementor is a drag and drop web page builder with a big range of widgets. It comes in free and a paid version that is called Elementor Pro. It has 3+ million active installations, compatible with WP version 4.7 or later, and supports PHP version 5.4 or later. Elementor has dozens of widgets, while its third-party add-ons add loads of extra features to it.
Divi Builder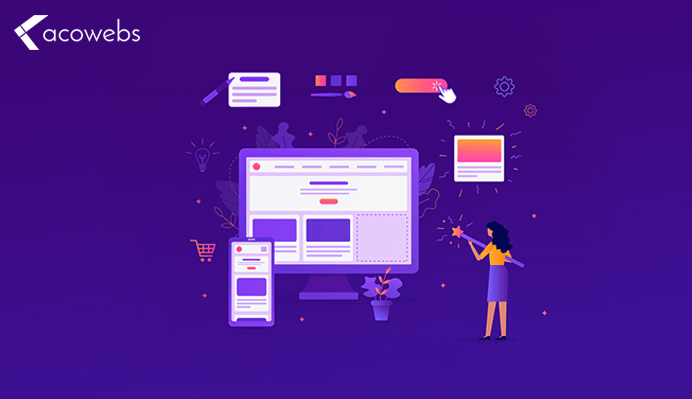 Divi page builder is a product of Elegant Themes. It's also a drag and drop page builder with a slightly different interface than Elementor. Divi has 100s of pre-made templates available to choose one and quickly create your website. Don't confuse Divi and Divi Page builder, Divi is a WP theme where Divi page builder is a plugin.
Visual Composer
Visual Composer is another WP page builder comprising drag and drop facility. It is a user-friendly and lightweight plugin also loaded with pro-layouts, blocks, widgets and add-ons. Visual composer is developed by WP bakery.
Now, we will let you know what things to consider while choosing a page builder. Mostly, once someone has used a builder he carries it on forever, whenever he build a WP website. So, you should have a complete understanding of these page builders, their pros & cons and what things one has better than others.
Things to Consider While Choosing a Page Builder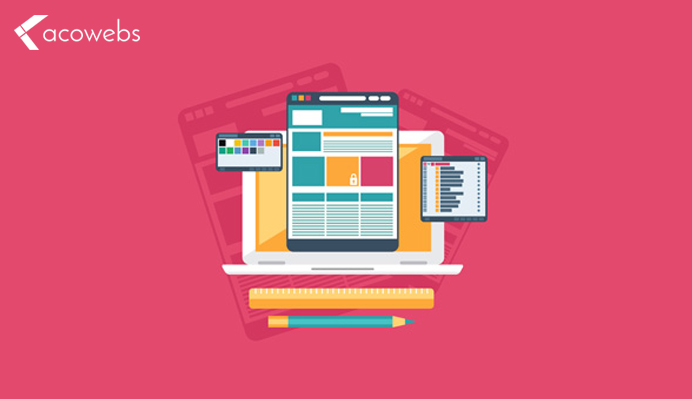 Compatibility:
Page builders are plugins and they run on themes. So, check your theme's compatibility with the page builder you are selecting, is the top priority.
Divi builder has it's own theme Divi, this is the best choice if you are picking Divi as your page builder.
Elementor has it's own classified themes, though they are developed by some other companies but are dedicated for Elementor. The famous one is Atra, Ocean WP, WP Bakery and many more.
Visual Composer although does not own a theme but there are dozens of third-party themes that work perfectly with VC. You should check VC compatibility when you select a theme.
Besides these themes, these page builders are compatible with almost 90% of WordPress themes, some of them give impressive experience and some lack incompatibility.
Features:
Features are what you need to create a website, so, read out about the complete features of each page builder. There are two things to check in features, 1. Widgets 2. Templates. Though Elementor and Divi now have the same widget sets they are still different in nature. Templates are pre-made pages and blocks that you can integrate into your website by choosing one. All 3 Page Builders have stunning templates, however, Divi tops the list.
Pricing:
All 3 Page Builders come in different price plans. After being familiar with features you should compare their prices and then take the decision. There's a complete price comparison table in this article, in lower sections.
SEO: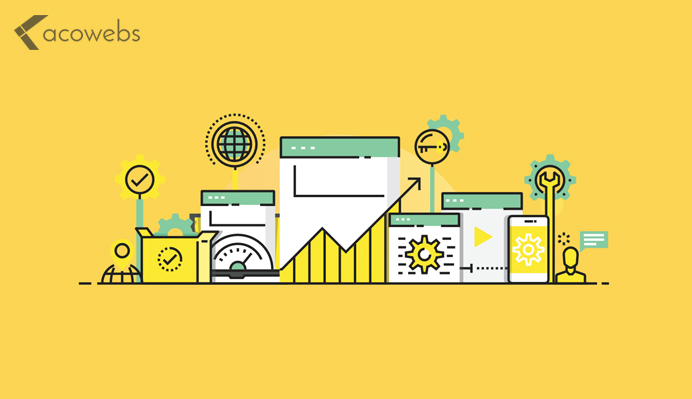 The website is just a billboard for your business. Every website needs to appear in Google search results, so, considering search engine friendliness of page builders is necessary. You will see a list of top websites build with these page builders in the article below.
Now, read which builder meets these characteristics to the best.
Widgets
Elementor Widgets
Widgets are the elements you use to design the website. Elementor has 82 widgets and each of them supports lots of customization. 41 widgets out of 82 are available in the pro version. Although Elementor free version is capable of creating beautiful websites, still it's unable to design dynamic pages. For designing a blog page, single post page, and WooCommerce store Elementor Pro is mandatory. The Elementor widget library is full of different elements that are sufficient for creating a responsive website. The Elementor control panel is aligned in the left sidebar, click a widget and drag to the page then it has further customization options.
A list of prominent widgets:
Heading
Paragraph
Buttons
Google Maps
Icons
Testimonials
Progress Bar
Gallery
Social Media
Reviews
Post Page
Portfolio
Price Tables
Carousel Testimonials
Countdown
Social Media Feed Embedding
Login Form
Complete WooCommerce Elements
Divi Widgets
Divi has over 40 widgets(Modules), when you click + button on a section on page a pop-up window appears that contains Divi Widgets, select which you want to use. Top free elements are Galleries, Forms, Testimonials, and Sliders. Each element is customizable, can be shortened and widen. Sections can be divided into different rows and columns, each row/column is further customizable. After designing a page or even a section you can save it in a template library for future use on other websites.
Some prominent Divi widgets are:
Accordion
Audio/Video Embed
Bar Graphs
Blog Page Design
Call to Action
Circle Counters
Shortcodes
Contact Form
Portfolio
Price Tables
Visual Composer Widgets
Now you can easily add page features. A pop-up menu will be opened by clicking on the Add Elements button. There are lots of page elements that you can add. These options include Social Sharing, Accordions, Sidebar Widgets, Recent posts, and Buttons as well. By clicking on an element, you will see lots of further settings in that element. Visual Composer supports third-party add-ons too.
Row:
These elements help you build different blocks for your page. First of all, add rows. These rows will allow you to add columns by a single click. Select the yellow paragraph from the left corner of your row and then select the layout. When you will select the layout, it will break into columns automatically.
You can format, Clone and delete rows:
There are some features that can help you to delete or duplicate the rows. Again, this will depend on the theme you are using. So, the formatting options will vary according to the theme.
Templates
Templates are pre-made webpages that can be embedded as yours.
Elementor Templates
The Elementor page builder has over 150 free and pro templates. These templates are built for different niches, i.e a landing page for a hotel and a homepage for an agency.
There are 10s of increasingly beautiful designs, you can create About Us, Services, Contact Us pages in minutes. You need to select a template and then modify the text with your own. Icons and layouts can also be modified. These templates are exclusively helpful for non-techies who want to build a website for them. With the Elementor Doctor template, a doctor can easily have an online presence and the same for Gyms, Hotels, Cake Shops, Beauty Parlors, etc.
Divi Templates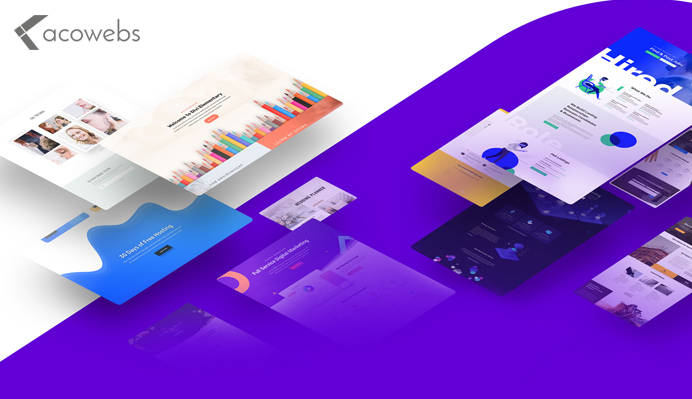 Divi has 140+ amazing templates at your fingertips. They have full website packs containing 6 to 10 pages. Divi management is aimed at publishing 1 template every week. All templates are loaded with HQ photographs and original illustrations (no copyright). Same as Elementor, Divi templates also cover different aspects of business such as Shops, Digital Services, Portfolio, Fitness, Decoration and many more. All templates are responsive and each section is modifiable.
Visual Composer Templates
There are loads of different and high-quality templates offered by Visual Composer for your projects. These templates are available in both premium and free version. You can create beautiful webpages with these templates in a few minutes.
There are lots of wonderful templates. These templates can help you in designing effective landing pages, digital marketing, boost your business, wedding pages and portfolio websites such as Web Developer website, Graphic Designer Site, Content Creator site and many more. You can also use these to show your products, advertisements for seafood, landing pages for real estate projects.
You can explore other template features as well. You can also design your own template with a visual composer. You will be able to use the templates library and customize any theme according to your needs. Once you have successfully created a design save it as a template and you will be able to use it again when needed. By clicking on the template, you can assign a name to your layout. This tip will populate your page with all those layouts that you have saved.
Extensions
Extensions or Addons are third-party plugins who add more features to page builders.
Elementor Extensions
We can clearly declare Elementor a winner in terms of extensions. Elementor has several third-party addons who even offer Elementor pro widgets in their free versions. Elementor Premium Addons and Elementor Essential Addons are the two most used extensions. Unlimited Elements is another extension for Elementor which brings loads of new widgets on the scroll; with over 10,000 active installations.
Another extension Piotnet Addon comes with so many features that even comprise the widgets of over 5 addons. They have a dedicated form builder which creates the form for simple as well as WooCommerce sites. Secondly, Piotnet Addons consists of logical & conditional form widgets that we never saw in its competitors. Piotnet saves you from adding the load of additional plugins like 'Advance Custom Field'. As it has built-in ACF along with dozens of other options. but Piotnet comes with so many features that include the widgets of over 5 addons. They have a dedicated form builder which creates the form for simple as well as WooCommerce sites. Secondly, Piotnet Addons consists of logical & conditional form widgets that we never saw in its competitors.
Dynamic Content and Power Pack are two more Elementor extensions. With such a huge number of widgets provided by these Extensions, Elementor's functionality reaches to new heights.
Divi Extensions
Divi doesn't come slow in terms of extensions. A large number of developers are dedicatedly creating addons/extensions for Divi builder, it has become a business and is expanding day by day. Divi builder impinges Elementor because both are equally popular page builders so, the race for deploying new extensions by developers is also similar.
Divi Booster: take your back with additional features for your Divi website, it is premium so, it will cut your pocket but delivers enhanced web designing experience.
Divi Dashboard Welcome: this addon does the magic that you probably have not seen in someone else. It redesigns the WordPress dashboard page.
Divi Overlays: used to create pop-ups or full-screen overlays on your Divi website.
Divi Bars: allows you to create notification bars in your website
now about some other extensions that will leverage your Divi website.
Divi Switch: it adds 50 toggles, 100 new customization features, animation and loads of other features.
Aspen Footer Editor: the Divi plugin to decorate your Divi builder website. Add incredible features in the footer.
Migrate Divi Theme Settings: a useful plugin to create a backup of the Divi website, move settings of 1 site to another, saves all theme options. In other words, it copies and stores your Divi builder website, that is able to paste somewhere else.
Visual Composer Extensions
The Visual Composer also holds extensions aka add-ons. If you are a developer and want to add your own code, you are allowed to di it via shortcodes. In the VC premium version, users can create their own function using Shortcode Element. There is also a free plugin Simple Shortcodes to put custom features.
Price Plans
All 3 Page Builders have 3 price plans that vary according to the number of websites.
Elementor Price Plan
Elementor's first package is for 1 site and costs $49/year.
The second package is for 3 sites in $99/year.
The third is for 1000 sites in $199/year.
All the packages include the same number of facilities, 1-year support and updates. After a year users need to renew the purchase.
Divi Page Builder Price Plan
Divi leaves Elementor apart in terms of pricing. It has 2 packages 1 is yearly and second is a lifetime.
Yearly plan costs $89 along with access to related themes Divi, Extra, Bloom, and Monarch. It is loaded with 100s of website packs, updates, and support.
Lifetime plan costs $249 along with all upper described features plus lifetime support and updates.
This is what makes Divi page builder so successful. It's equally useful as Elementor but saves you a lot of money.
Visual Composer Price Plans
You can use a free visual composer. If you want better websites, then it is suggested to use a pro website builder. You can download templates, extensions, and all the elements you need. When you have purchased a premium version, you will get excellent support and features which are released on an almost weekly basis.
In $59/yr. you will enjoy a license for one site. This is a much popular and best seller plan. It offers 100 plus templates, over 200 elements, 5 plus addons, support for one year and a 40% discount on renewal. It's best for a personal website.
In $149/yr. you will get licenses for 3 sites, with more than 100 templates, 200 plus elements, updates for one year, and theme builder as well. This package also includes 5 addons, a 40% discount on renewal and one-year support. It is a perfect choice for growing business.
In $349/yr. this is for freelancers and agencies. This price plan will help you to grow and move your business faster. In this package rest of the offered features are the same but you will get a VC license for unlimited websites.
After reviewing price plans of all these 3 top WordPress page builders, Divi builder seems the most feasible. Its lifetime package lifts it up and the quality plus user experience Divi brings is admirable.
Conclusion
Comprehensively discussing 3 top WordPress page builders, we realize that none of them is standing past in delivering the best web designing experience. Visual Composer has a little different approach, but we see a tie between Elementor and Divi Builder. Both of them are equally functional and corresponding, but the price factor gives a huge edge to Divi builder. If Elementor is expensive but still has huge fan base.
We, at Acowebs, leverage the power of React in our WordPress and WooCommerce plugins so as to attain a top-notch performance. All our plugins are designed for giving equally seamless performance experience to these. Our plugins, WooCommerce dynamic pricing which is for applying bulk discounts quickly and WooCommerce checkout field editor which helps the website admins to customize the checkout form fields and WooCommerce product options which is basically to help the website admins to add extra product options or custom fields in the WooCommerce product detail page (The free version of this plugin WooCommerce product addons is available in WordPress plugin directory).