Setup a scheduler for your badge
You can schedule the badges to set when, and how long, they will be displayed.
1. Go to Dashboard-> Badges-> Add New Badge.
2. After creating your Badge, Go to Schedule and enable scheduling

When we set the schedule for a badge like above then it gets displayed for 03:00hr. Similarly, you can schedule a badge for weeks or for a number of days.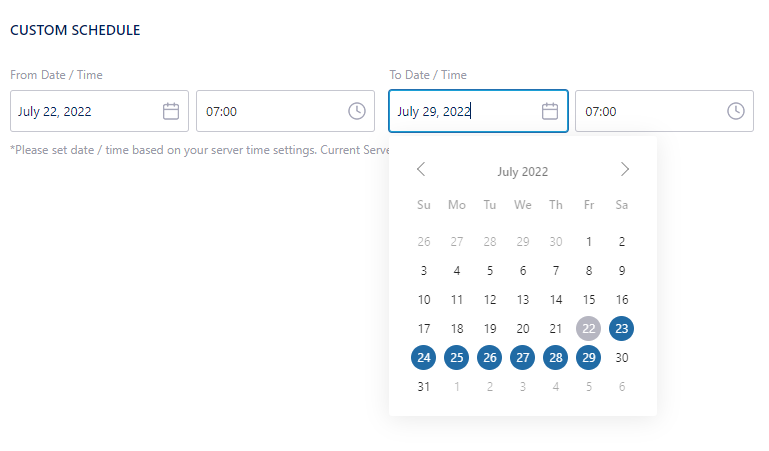 Restrict the badge for a specific weekday or weekend, just enable the Weekly Schedule option and select the Days from the dropdown.