Setup Badges for a particular list of products only.
Our woocommerce-product-labels let you add badges for a particular list of products or categories or Tags.
For that first create a product list as below.
1. Go to Dashboard-> Badges->Product lists->Add New List
Then a window for the creation of product lists gets opened as below.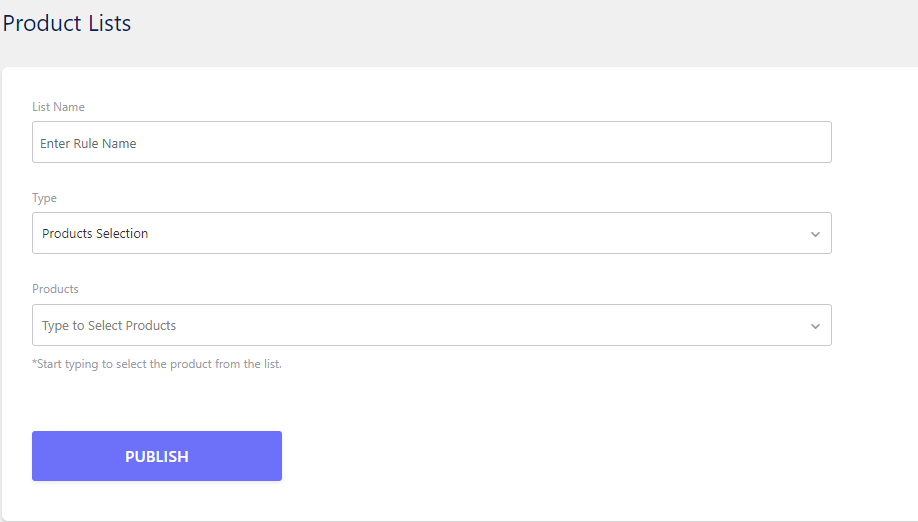 List name: You can give the name of product lists here.
Type: There are two types of selections, Product Selection, and Dynamic Request.
If your type is Products selection, it helps you to select your created products for the Lists.
You can start typing the name of the products you want as seen below.

By selecting type as Dynamic request you can set Taxonomy relation(AND or OR) on categories or Tags.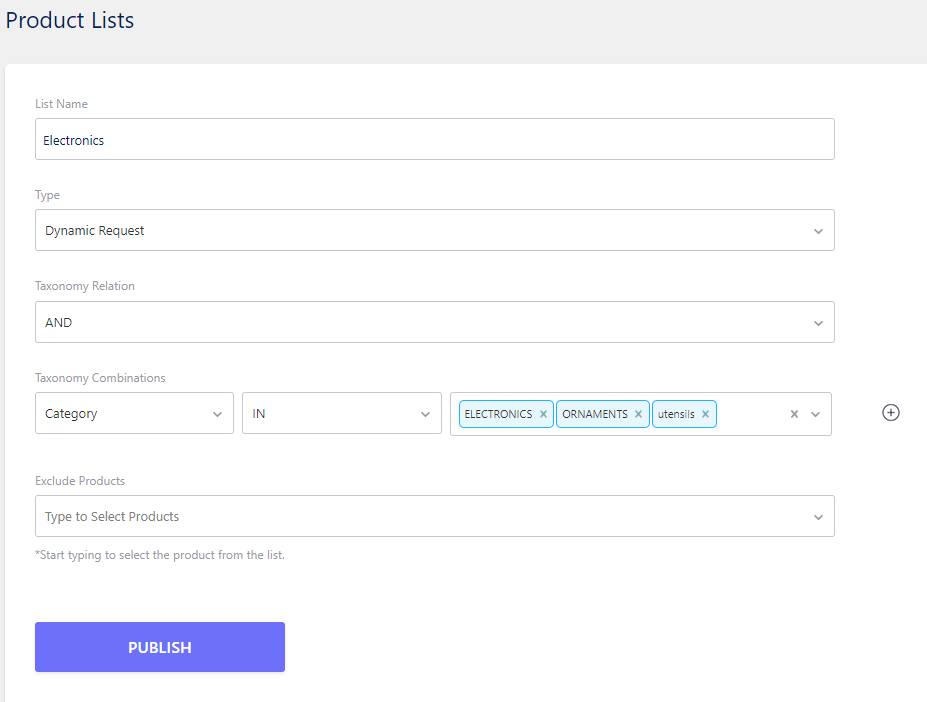 If you want to add multiple categories or tags, You can add them by clicking the plus symbol on the right side.
Exclude Products: This option lets you exclude products by simply typing the name of the products to be excluded.

Once you created the product lists then you can see those lists in the Badge creation window.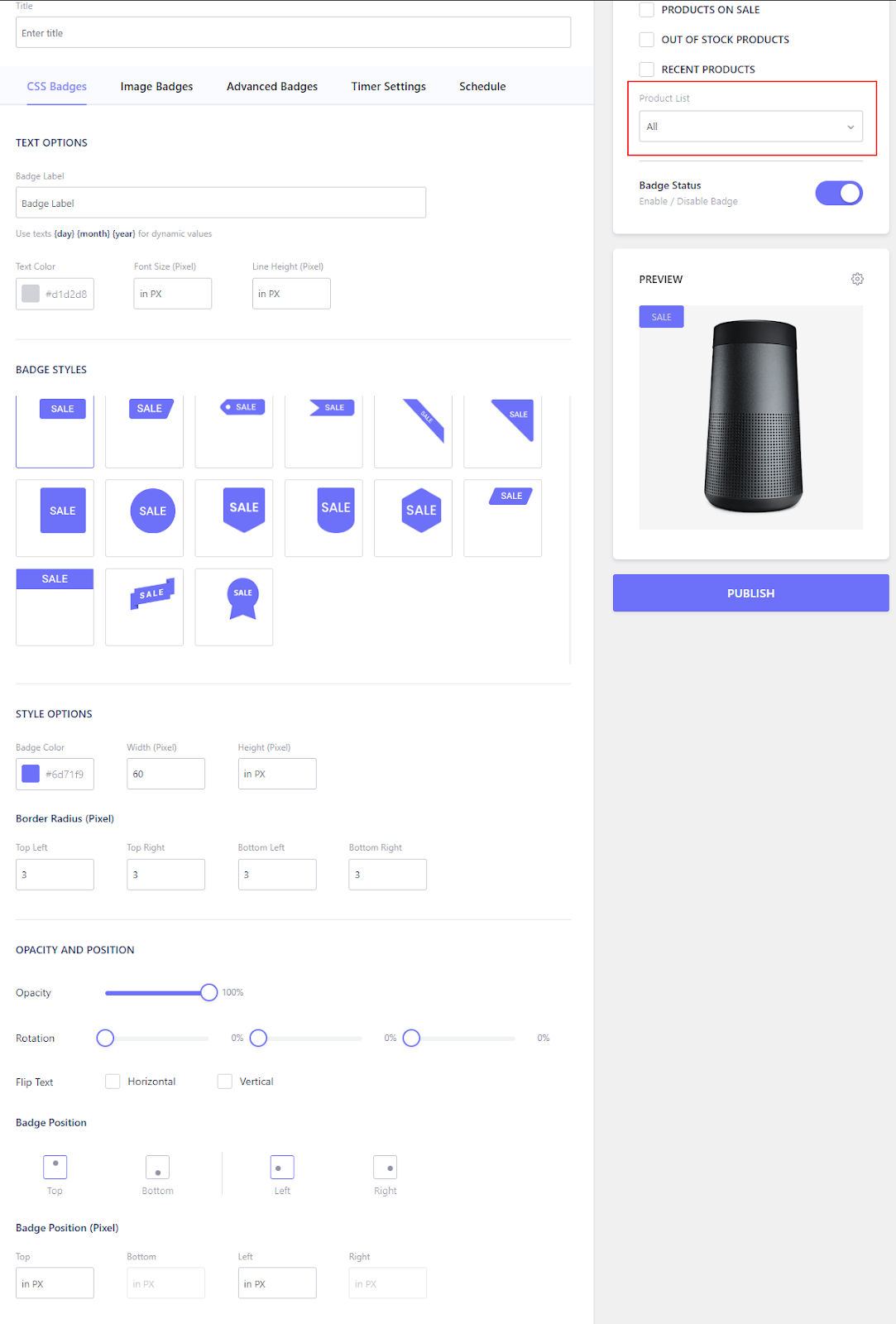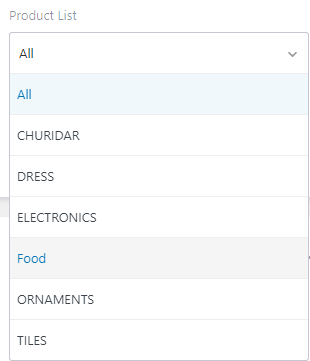 The most beneficial feature is that, If you want you can link product lists of plugin WooCommerce Dynamic Pricing with Discount Rules with WooCommerce Product Badges For that enable the following option from the General Settings of the product label plugin.