Would you prefer to smack a whole pile of tedious tasks off your digital marketing advertising techniques?
It's easy! Marketing automation can make it easy for you by eliminating tedium.
You needn't bother about being a superman anymore to offer an incredible customer experience. And yes, those quick lead generation, productivity gains, and conversion rate hops are for real.
If you are still wondering what marketing automation is and how it can help marketers in the business, keep reading to know the why, what, and how it can bring change to your business.
Marketing Automation – A Brief
If you are a marketer, you are already utilizing marketing automation in one or the other stages of the buying cycle without realizing it.
From email to social media you can engage with customers without actually being present.
These instances are just the beginning.
One can automate a series of tasks involved in your marketing drive that assist you to develop relationships with your:
Site guests
Email subscribers, and
Social media followers.
The outcome of marketing automation is you can get,
More qualified leads for your salesmen
More deals for your eCommerce site, and
One focal advertising hub where your marketing group can work together easily.
Most advertisers and digital marketing agencies say automation saves time. We should dive further. What is marketing automation basically utilized for?
Look at these instances of what marketing automation is capable of doing:
It monitors and executes every little task you could neglect to do. Assignments that barely get you conversions, yet they fabricate that precious customer relationship.
It delivers or shows every individual the ideal data at the right time. Not any more common or impersonal emails. Your perusers won't be bugged by your emails.
It monitors all the customer information for every person in your CRM. The marketing automation tool is keeping track of your potential customers' activities.
Are you worried about how you will figure out how to utilize marketing automation tools? If yes, then stop troubling yourself.
You probably know how your simple to-utilize, social media apps, and email advertising tools work.
The basic trick to most automation tools: Once you know how to utilize one of the automation tools, you know how to utilize them all.
You can plan email series with simple intuitive visual editors.
Sorting out which headline or call to action works best is a basic process with automated A/B testing.
Lead scoring is a basic matter of picking how much importance to give your potential customers' activities.
As the automation tools cover up the rest.
Marketing Automation – How Does It Work?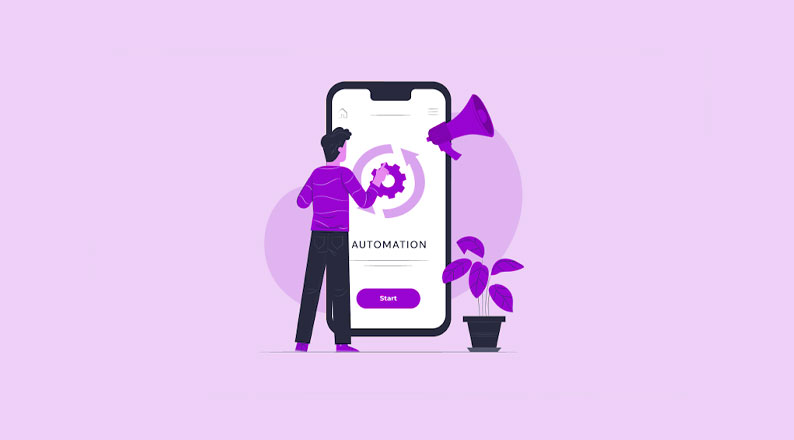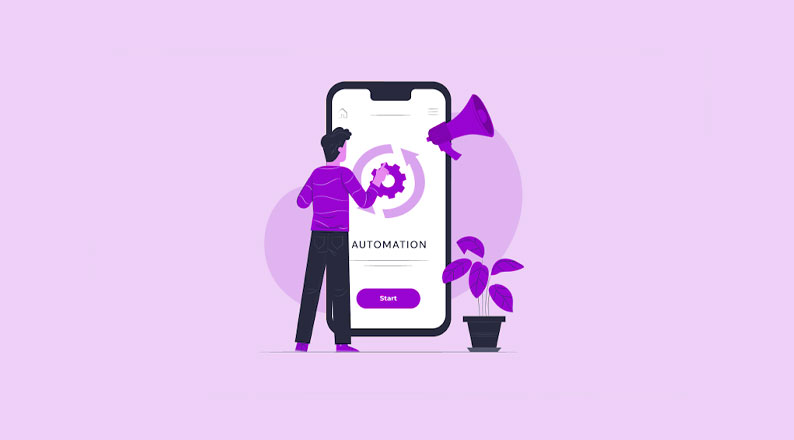 In today's world, overseeing different manual tasks is very tedious. Particularly when these tasks are expected to be repeated across different channels. Drop the load from your shoulders by dealing with your processes and missions consequently.
Suppose you could have a copy of yourself. Each morning one of you could work out for 60 minutes, while the other accomplishes something more innovative.
This is what marketing automation can do.
An instance of Marketing Automation in real life:
A shopper visits your site, checks out different things in your store, and doesn't finish the buy.
An email is sent with the products that were seen or added to the cart, with a suggestion to see the products once more and complete the buy.
Supplementary data can likewise be sent. For example, an address, operational hours, and Google Maps location of the nearest actual store. Further alluring the shopping to see the products physically, with the expectation to finish the buy.
The equivalent products can be pushed to social media following the shopper's email address. This will appear in the shopper's feed as a suggestion of the products the shopper visited. Again, tempting them to finish the buy.
Marketing Automation – Benefits
According to a recent study, 86.1% of marketers are familiar with marketing automation.
With the capacity to automate processes, additional time can be spent on being innovative. For instance, advertising efforts that will prompt more leads and deals. Moreover, working on the main concern with expansion in income and staff effectiveness.
When different processes among advertising and deals are automated, additional time can be allotted to different tasks. A portion of these tasks include:
Concentrate on growing brand awareness
Producing leads
Collecting customer data
Breaking down the lifecycle of a lead
Providing vibrant content
Increment dialogue with shoppers
The customer's purchasing journey will be more customized. It will cause them to feel significant, as though they are interacting with a real human.
Understanding the reason why marketing automation is so significant will assist you in many ways. The advantages can be perpetual. A portion of these are:
Send customized messages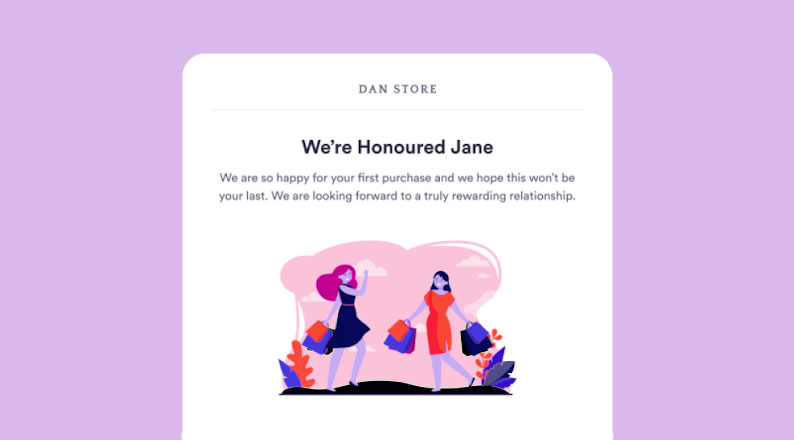 Marketing automation can permit you to send a unique welcome email, feedback request, and product suggestions after a customer completes a purchase. Customized messages are the method of the future things. They create multiple times more income than non-customized messages do.
Outsource tedious advertising work
Customers adore seeing their names in messages. However, delivering customized messages to each shopper is tedious. With marketing automation, you can do it easily at a low cost.
Gain leads with the most recent tool.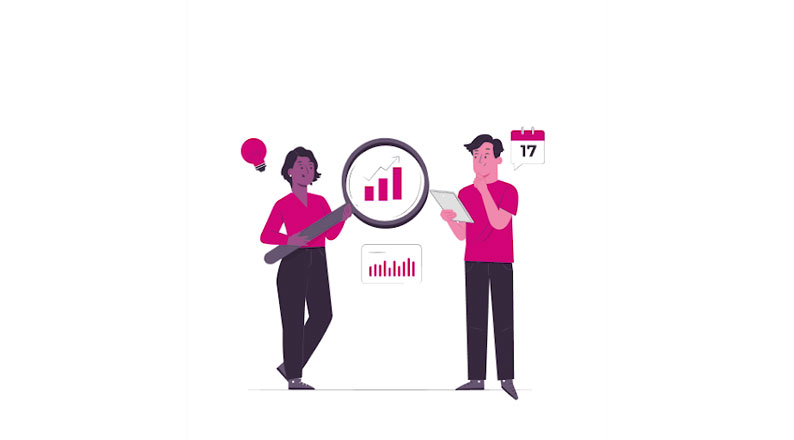 Marketing Automation is an evolving technology, and that implies you get the advantage of innovation at its best. Most off-the-rack marketing automation tool currently permits you to rank your customers on lead scoring frameworks. It assists you with distinguishing which of your customers you must concentrate on marketing to.
Boost efficiency and diminish overheads.
Fortifying deals and marketing groups.
Reconciliation of different channels to make a broad outline of the behavior of the prospects.
Capacity to make more customized content with divisions.
Further developed lead conversion and return on investment.
Hence, with the significant information you get, you will be set in a superior situation to pursue more astute choices. Upcoming campaigns can be drawn from such information, bringing about a higher achievement rate.
Furthermore, the main advantage is that marketing automation can save you time.
Marketing Automation Tool – Key Highlights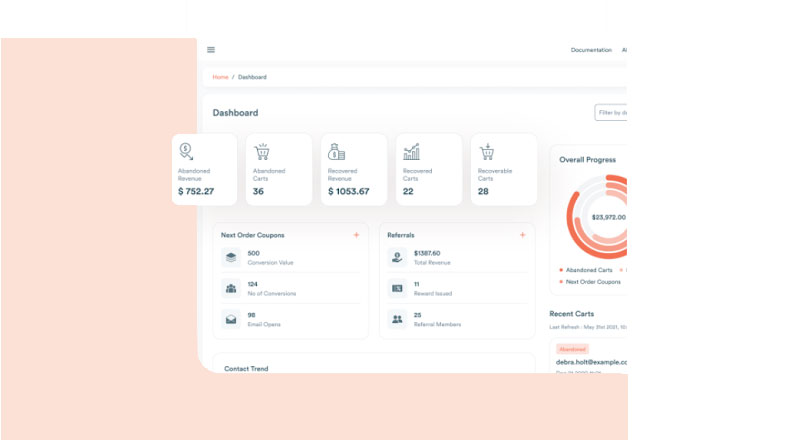 Lead Capture
You can know your potential customers and what they're searching for. Realize what their identity is, which job they play (for B2B advertisers), what their trouble spots are, and the way that you can help.
A typical procedure is to set up a lead capture page i.e, the landing page. Lead capture pages frequently ask guests for something in return for an award.
For instance, a guest might be approached to enter the email address, postal division, and occupation title in return for a downloadable digital book or white paper, or a special coupon or offer code.
Lead Scoring and Management
Utilize demographics, conduct information, and other possible data to isolate hot leads from "simply browsing" ones. The route leads to nurture and drip campaigns depending on their capabilities.
Each organization's scores drive somewhat better, yet the fundamental objective is to recognize the most encouraging leads for your business at a given time or for a given mission.
A lead score evaluates the exercises that a potential customer has drawn in with your site, for instance, downloading a datasheet, watching a demo video, or finishing up a contact form.
A lead grade is allotted by segment data, like industry, title, organization data, or market size. The mix of the lead score and grade will let the sales and marketing know who's hot and keen to buy, and who needs more support through a drip campaign.
Lead Nurturing
Delivering emails once every fifteen days isn't the method for nurturing leads. Particularly, in the long sales journey of the B2B world.
Nurturing when automation allows you to monitor engagement with your messages, site, and different channels. And utilize that information to drip-feed the ideal content at the perfect times along each potential customer's journey.
Campaign Management
From A/B testing of emails to SEO and social tuning in, campaign automation management takes care of the collecting and handling of advertising information.
So you can concentrate on rolling out the strategies.
Right from qualifying leads and overseeing nurture campaigns, to breaking down ROI information across various channels, automation campaign management permit you to configure, convey, and screen promotion exercises without having to keep an eye on each and every progression in the process physically.
Content Management
One size doesn't fit all. Draft copies, plan email and social media posts and create personalized resources, all inside your marketing automation tool.
Content management frameworks handle labeling and sorting out the resources for reusing across numerous formats and areas.
Therefore, you just need to include a picture or a resource once, and it runs all over. A content management system inside your marketing automation tool additionally makes updating resources a breeze.
Replacing the current resource with a recent one guarantees that pictures and resources will be state-of-the-art across all missions, regardless of how old or new, so that links and pictures don't break.
CRM Integration
Did one of your potential customers just subscribe to your newsletter?
Fantastic! It is time to make another lead for them in your CRM.
Allow the product to direct them into the proper drip or nurture campaign, ship a welcome email, and monitor engagement. In the meantime, let the tool likewise accumulate social information and notify your sales group when the potential customer is dynamic on your channels.
Marketing automation tools that integrate with the CRM accomplish the short work for you. Read this article to find the best free CRMs on the market!
Analytics and Reporting
While your marketing process is automated, catching huge loads of data is simple.
Allow your marketing automation tool to make the subsequent step and do the math for you, yielding analytics and notifications to assist you with tweaking dynamic campaigns and planning new ones effectively.
If your marketing and CRM are coordinated, it is likewise a snap to tie ROI right back to campaigns and other marketing exercises utilizing closed-loop reporting.
Types of Marketing Automation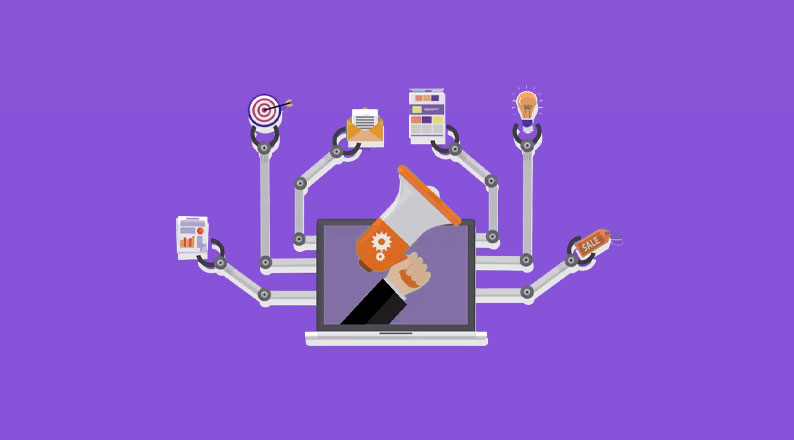 B2B Automation Tools
The business-to-business domain has generally been the home of marketing automation. That is because B2B potential buyers and customers make a little, engaged target market, which is:
Occupied with a multistage acquirement process
Division of an ongoing relationship of repeat business
Thus making the B2B a relationship-driven domain where product training and creating awareness are essential.
It is additionally a field where the purchases are not made by people spontaneously. But the purchasing choices are reasonable and include more than one individual.
Purchasing in B2B additionally takes time, for over weeks, months, or longer from the beginning of the cycle to its decision.
Then B2B lead nurturing is a lengthier process than business-to-consumer(B2C) marketing. Also, B2B customers do a ton of research before they are prepared to discuss with a salesman, and before making the purchase.
These qualities – along with advertising to-deals development, together with customer research produce various information that can be investigated. Thus making marketing automation tools very appropriate to the B2B arena.
B2C Automation Tools
Products and services in the B2C domain can have lightning-quick deals cycles.
Let us assume that you are selling eCommerce items that are of low cost. You could require a beast customer database and automation tools that continue to give your guests and purchasers overwhelming motivations to return and purchase more.
Abruptly those countless micro-advertising touchpoints consistently have an immense effect on your primary concern.
If B2B marketing automation is about lengthy deals cycles, organizations advertising to consumers (B2C) is tied in with persuading possible purchasers in a lot more limited period.
Following potential customer behavior to decide on email strategies is a major piece of B2C marketing automation, similarly for all intents and purposes in B2B.
The enormous distinction lies in the span of campaigns. Customer campaigns need to acquire the customer's attention immediately, then keep the way to checkout short, basic, and captivating.
This shouldn't imply that there is no spot in B2C for longer-term ways to deal with developing a customer base. Earning brand loyalty and trust is fundamental, as is market training.
However, the journey from prospect to deal in B2C is not the same as the multi-touchpoint path of B2B, with its accentuation on the product information.
If a B2C customer has moved from marketing to deals, they should have:
Experience with the brand and product set
A convincing motivation to finish the purchase
As far as marketing automation, this implies a nurturing cycle that forms brand awareness and a faster sales process that demands really less contribution from a sales group.
SMB Automation Tools
Marketing automation isn't only for Fortune 500 organizations with Fortune 500-size financial budgets. Automation can be a small venture's dearest companion, taking care of tasks and surfacing knowledge that more modest associations simply don't have the manpower to handle.
Another variety of marketing automation tools for small organizations offers key advantages additionally, including the capacity to develop your business, without blowing your financial plan.
A couple of reasons to think about marketing automation for small organizations are
Engage and nurture leads
Catching leads online begins by fostering an extraordinary online presence. Automation tools assist with everything from creating optimized website landing pages, forms, and other website pages, to evaluating which of your content attracts leads. A decent stage can likewise powerfully direct leads through the right satisfied ventures in light of their inclinations and action.
Eliminate the assumptions
Allow the information to let you know which messaging drives the most engagement, and how frequently customers really open and read your messages. By running your marketing campaigns through an automation tool, this information is automatically gathered and reported.
Respond rapidly
Potential customers are more likely bound to purchase from an organization that answers their request soon. Why keep clients holding up when an automation tool can guarantee that your brand is known for responding rapidly?
This is only the beginning of a bigger picture with regards to what an automation tool can do for a small organization. A very much executed tool can help your small organization's marketing and sales groups perform like an enterprise business, however, at a lower cost.
What to Look For Before Creating A Marketing Automation Strategy?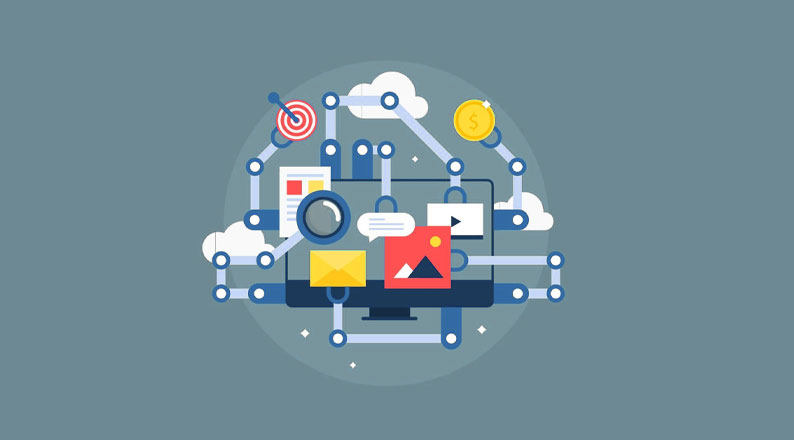 When you're prepared to begin with your marketing automation procedure, you'll require a guide for every step of planning your mission. And here it is.
Determine and Structure Your Objectives
Before you can begin your marketing drive, you will have to lay out a few SMART objectives.
That is to have an objective that is Specific, Measurable, Achievable, Realistic, and Time-bound.
If you don't gauge your improvement, you won't know whether your marketing system has been effective – and that is valid for marketing automation.
There are two kinds of objectives pertinent to marketing: summative and developmental objectives. Summative objectives are estimated during your promotional endeavor, while developmental objectives are estimated after your mission is finished.
Estimating your income might seem like the main method for evaluating your marketing. However, it isn't. Income is chosen by a few variables, like the season, the economic landscape, and so forth. It is just too challenging to even consider utilizing as a metric- so what is the alternative?
Here is a list of metrics to utilize to monitor your progress in marketing automation.
Email open ratio.
Active clicking rate.
Deals conversion ratio.
Cost-per-mile (CPM)
Customer lifetime value
Marketing expenses made per customer.
Determine the Needs of Your Customer
Like setting objectives, you should need to spot your ideal audience group before you plan your strategy. For this, you will have to fragment your crowd into groups. This will rely upon your item, yet you can section by geographic region, socioeconomics, and shoppers' ways of behaving.
The geographic division is generally fit for organizations with physical stores, yet it can incorporate customers from the whole country.
An incredible reference to this is Black Friday deals. Segment division incorporates isolating customers into groups depending on their age, country, education, earnings, race, occupation, and orientation.
Behavior segmentation is one of the most valuable approaches. This incorporates fragmenting customers by their past shopping activities.
Here are a few helpful segmentations to make:
Repeat shoppers
Ones who follow you on different mediums.
Ones who answer surveys
Ones who purchase during a deal.
When you have your segmentation ready, now is the right time to characterize their necessities. For this, you will have to make a shopper story.
For instance, "I'm a recurrent shopper of a famous online clothing brand, I want to get a good deal on formal wear, and I need a 15% offer."
Determine the Journey of Your Customer
How you plan your marketing automation will likewise rely upon what part of the sales pipe you are focusing on. The sales pipe pursues these following stages.
Awareness
Curiosity
Consideration
Measure taken
In case you are a B2B business, your sales pipe will be lengthier, so concentrate on long-term communication over a fast deal.
It is additionally crucial to plan your automation around your buyer's journey and personalize their journey. It is how your customers advance through the sales pipe as an immediate outcome of your marketing automation.
While planning your marketing automation, concentrate on the last objective – the destination of your sales pipe. To develop a convincing sales pipe, you want a story, offer, and USP to direct your customer journey.
Automate Applicable Procedures and Actions
Whenever you've outlined your customer journey, you're prepared to begin. Marketing automation tools can send messages to you. However, you actually need to compose them and that incorporates three segments:
The mystery
In this segment, you'll need to begin with a sweet mystery to get your perusers' attention. This will show up in the message's brief, so make it fascinating. Great mysteries are short, convincing, and fascinating. Terrible secrets are malicious, exhausting, and tedious.
The narration
Each piece of marketing automation needs to draw in the peruser enough to drive them to your site. You have about 5 – 10 seconds to do this, so keep your narration short and fascinating. A few thoughts include:
Narrations
Images (websites with free stock images can be useful)
Scraps of posts
Videos
Terrible narration will more often waffle, which will lose the perusers' attention and drive them to click away. Assuming you are experiencing difficulty composing convincing email copies, ensure you look at the quick tip here.
Supportive tip: A speedy simple method for further developing your content is by utilizing content editors that have checks for language, tone, and a lot more.
The snare
The snare is the piece of the message where you welcome the peruser to your site. This might incorporate phrases like 'click here or 'read more,' yet attempt to improve upon them by utilizing language like
Click here to get a 15% offer, or
Read our full list of tips here
Obviously, you want the complete attention of your readers and not get lost; you ensure you incorporate a link!
Assess the Progress to Know the Improvement
Once you are done setting up your marketing automation tool and kickstarting a fresh campaign, now is the right time to assess your improvements!
Assessing your improvements is as easy as working out whether you met your objectives utilizing those metrics. If you haven't met your objectives, it isn't the apocalypse – simply return to stage 2 and attempt once more.
What Not To Do?
It's inevitable that marketing automation can improve discussions and produce leads.
However, there are a few organizations that aren't receiving their full advantages. There are a few fundamental motivations behind why this can occur.
Fluffy objectives
If the end goal isn't characterized clearly as far as objectives and time period are concerned, then the marketing automation processes can not work to their maximum capacity.
Undifferentiated messages
Marketing automation is a strong method for segmenting customers and delivering customized messages to them. Assuming the content of the messages is the same across all segments, purchasers won't answer in a successful and prospering manner.
Utilizing just messages
Email is one of the areas where marketing automation truly sparkles. But it is not the only channel to benefit from automation. An omnichannel way that ties in social media, instant messages, arrival pages, and more works best.
Terrible timing
The recurrence of your messages is a significant part of marketing automation. Sending way too many messages and you risk putting your shoppers off. Sending way fewer messages and they may not respond. Experience and proficiency direct to the perfect frequency.
Last Words
Do you want to construct better relationships with your potential customers?
Well! your competitors would if you don't.
Furthermore, the marketing automation tool is simply going to hone its remarkable significance.
These tools let you do everything you want to construct relationships with your potential customers and close more deals.
Here are a few best practices with tremendous outcomes:
Keep more than an objective
Your associates will need to realize your objectives are sensible. Show them the numbers, the details, and the analysis. Yet additionally show them how these tools will save cash, accelerate processes, and gain more leads and customers.
Let individuals talk
Stand by listening to individuals who will utilize the marketing automation tool. Odds are they know things that can assist you with hitting those numbers you recently introduced. Work with them to make your plan. The more energized they are about this new tool, the better.
Exhibit to them what they can't view
Marketing automation results are not difficult to see, yet the processes that deliver those outcomes are not. Make flowcharts that show your customer's journey in your business.
Not every person is a marketing automation expert who can envision work processes in their mind.
Show everybody how your plan functions to get more leads, qualify them, support them and make deals.
Move slowly
The new marketing automation plan is likely big, with many complex components. Everybody will be amazed by the outcomes.
Author Bio:
Divya is a marketer, nature lover & startup enthusiast. She has an immaculate experience in GTM strategy & SEO. She always follows her instinct and travels with her Ikigai.
Acowebs are developers of Woocommerce bulk discounts that will help you add bulk discounts to products on your stores. It also has developed various other plugins like the popular plugin for managing the checkout form fields in WooCommerce, called Woocommerce Checkout Manager, which is highly feature-oriented yet lightweight and fast. There is also a free version of this plugin available in the WordPress directory named W0ooCommerce Checkout Field Editor.