The current digital environment is increasingly embracing mobile applications, with people spending approximately 90% of their time on apps. By the end of 2020 and 2021, Statista projects that mobile apps will generate $581.9 billion and $693 billion worth of revenues, respectively. The main sources of revenue are either in-app advertisements or app stores.
Both small and big companies are using mobile apps to attract customers, sell more, and grow faster. A stable and advanced mobile application enables customers to access and navigate a seller's product pages more easily than the website.
Our generation's lifestyle demands that things are done right away, increasing the demand for apps to ease access to goods and services.
To meet this need, this article reviews some of the best ideas for on-demand service apps, including the definition, types, real-life examples, and development costs.
What Is An On-Demand Service App Or On-demand eCommerce App?
On-demand mobile applications enable people to access goods and services almost immediately and from any place by simply tapping on their smartphones.
They provide a platform where customers can order essential products and services at the convenience of their homes.
These apps collect information about product or service demand and provide an avenue where traders or sellers can meet customers' needs.
The development and use of on-demand service apps started with the likes of Uber (transportation), but the trend has since spread to include other industries like grocery delivery, cleaning, beauty care, food delivery, car washing, and health care apps, among others.
They help reduce the time and effort users spend before interacting with service providers, hence their high demand.
Curious to learn the best on-demand service apps to meet your customers' needs. Let's get started.
Top 10 On-Demand Service Apps
Taxi App
The convenience car booking apps provide to travellers is so profound that these platforms have advanced to include ride-sharing, food ordering, and shopping functionalities.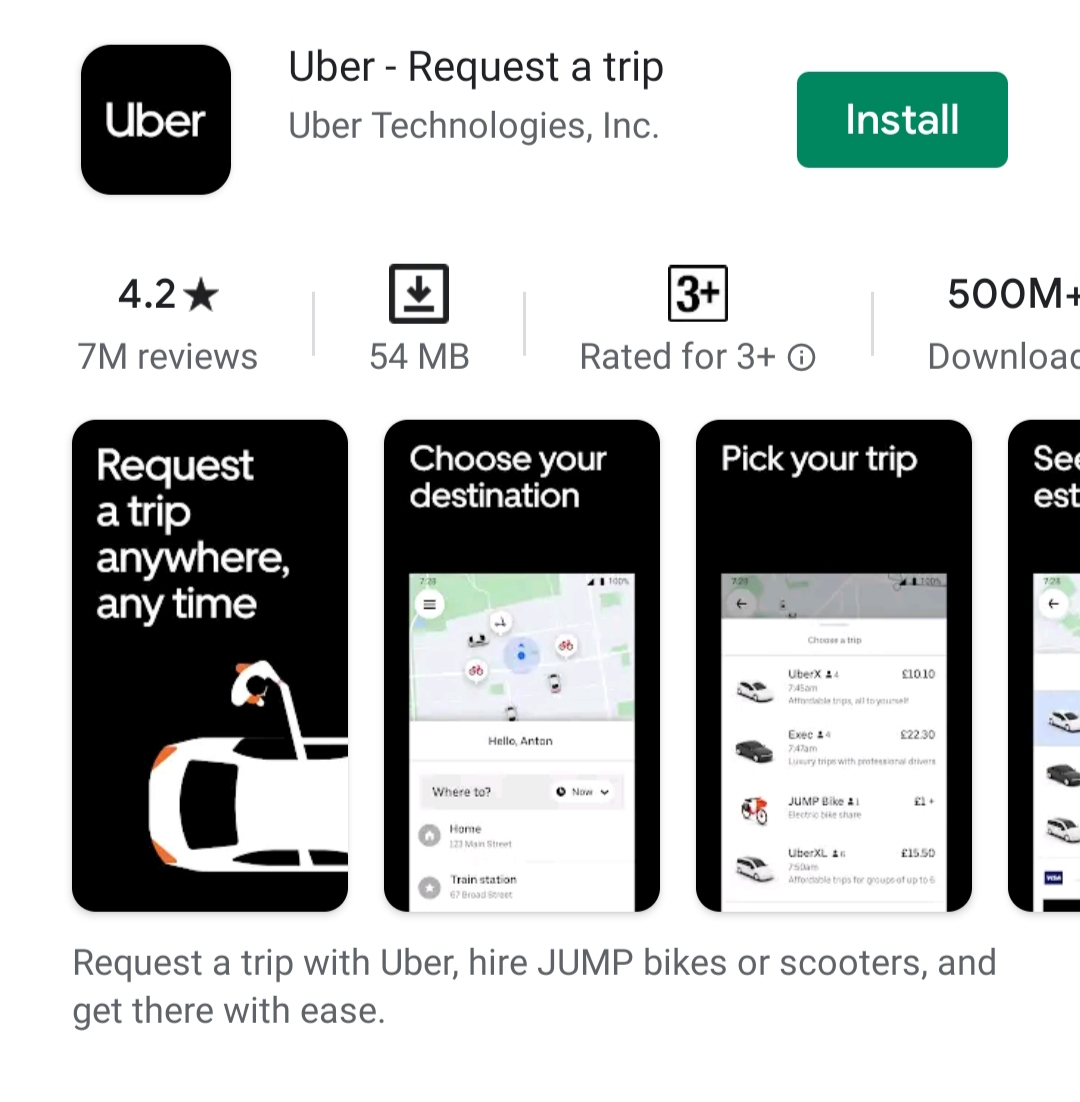 You can also select multiple passengers and destinations and pay for services easily through the application's Wallet, Paypal, Debit or Credit Card, or Amazon Pay.
Irrespective of the heavy competition from the likes of Uber, investing in a taxi app can still be lucrative. What you need is an effective business model, an outstanding customer experience, and competitive commissions for drivers.
Grocery Delivery App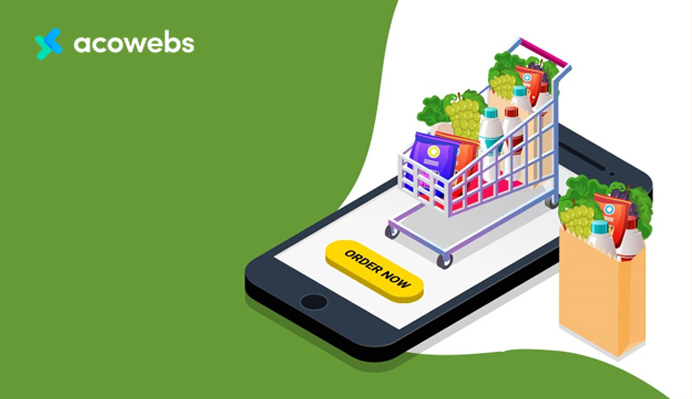 The popularity of on-demand grocery delivery applications has been on the rise thanks to their ability to provide customers with convenient, seamless home services.
The app receives grocery items entered by customers and compares prices across multiple stores in the vicinity.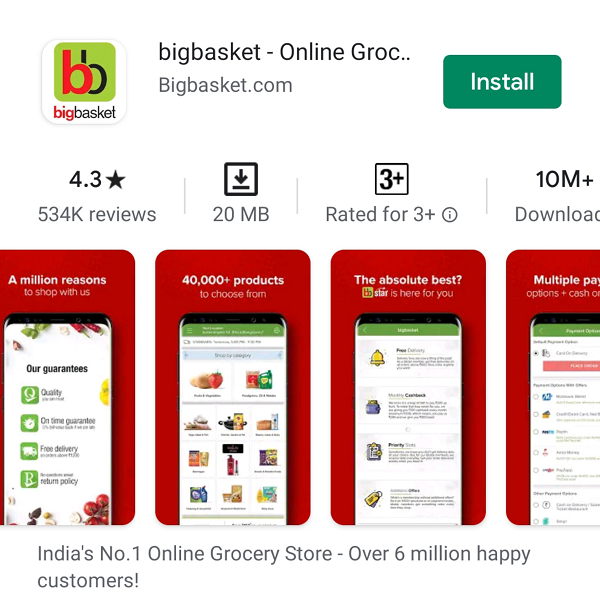 Users can also view discounts and offers for items on sale to enable them to choose the best deal.
Despite the influx of on-demand grocery delivery apps, features, such as comparative pricing and tie-ups with other groceries in the shoppers' vicinity, can improve your application's usability, installations, and sales.
ALSO READ: 7 Ways To Prepare Your Online Store For Holiday Sales
Laundry Booking App
This on-demand home services app enables people to hire the services of registered or verified businesses to clean their clothes. Cleaning clothes is a daily routine task, which many people ignore or are unable to handle due to their busy schedules.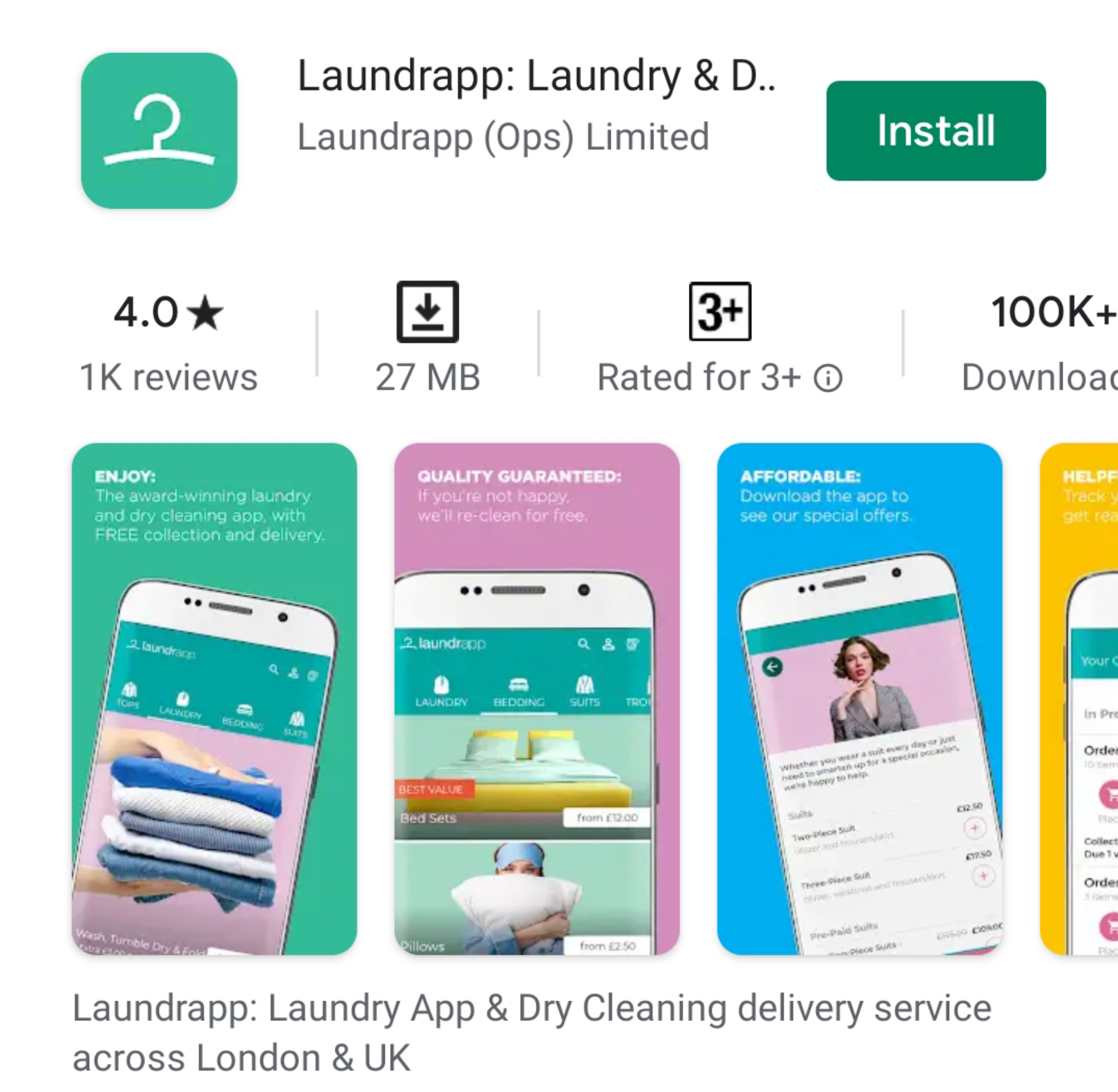 Through the laundry booking app, users can check the laundry cleaners in their vicinity and select service providers with the desired turnaround time.
If you're looking to develop an on-demand laundry booking app, you should consider providing more advanced features like customer reviews, which users can read before registering themselves.
You can also include features like discounts, offers, scheduled laundry pick-up and delivery times, and ironing services.
ALSO READ: Ways You Can Use Gamification To Boost eCommerce Sales
 Food Delivery App
This on-demand service app enables you to get food, irrespective of your busy schedule. Users can order their best dishes from their favorite restaurants through a few clicks on their smartphones.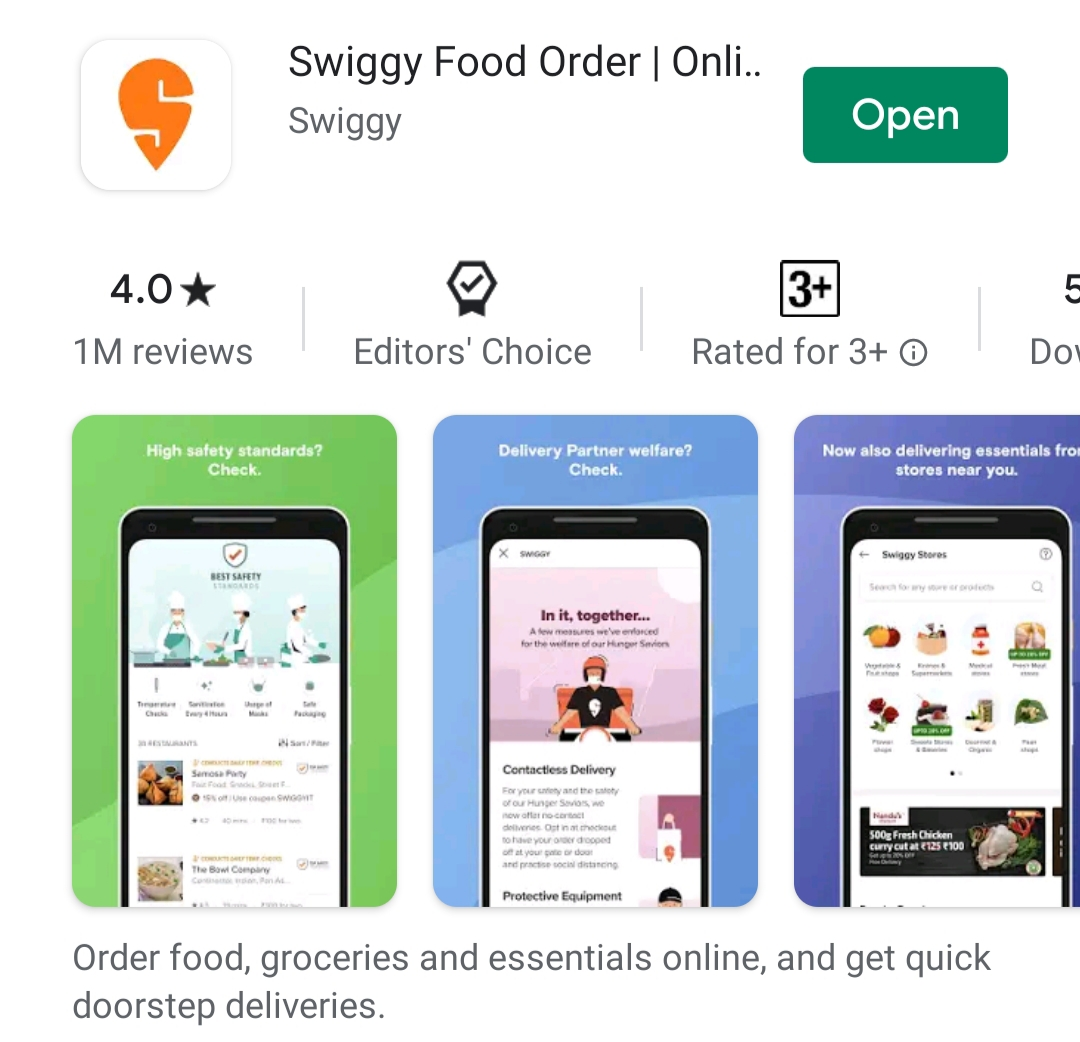 Businesses can leverage the food delivery app to reach more customers per surface area and boost sales. The convenience of home deliveries and access to a wide range of restaurants is a key selling point for this application. 
Remember to integrate multiple payment gateways like Wallet and Debit and Credit Cards into the food delivery app. The app should also have a registration platform, where different restaurants can pay a membership fee to the app owner. 
ALSO READ: Using Google Analytics On Your eCommerce: A Beginner's Guide
Health & Fitness App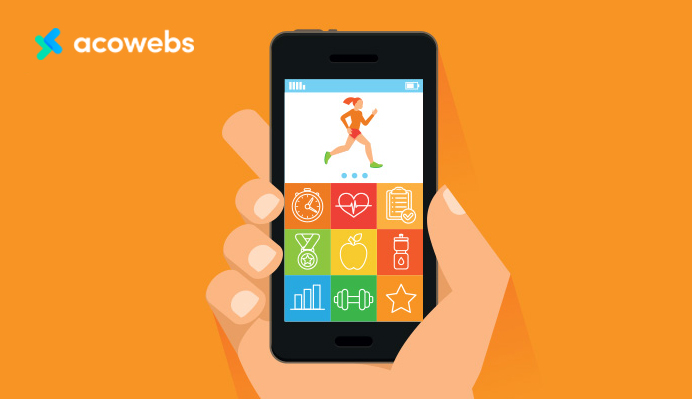 People are increasingly becoming health conscious, creating the need for an on-demand service app to log in their exercise routine and monitor progress.
The health and fitness app enables people to stay fit and active, whether on or off the gym. It comes with features allowing users to keep track of their sleep cycles, female body cycles, and regular workout sessions.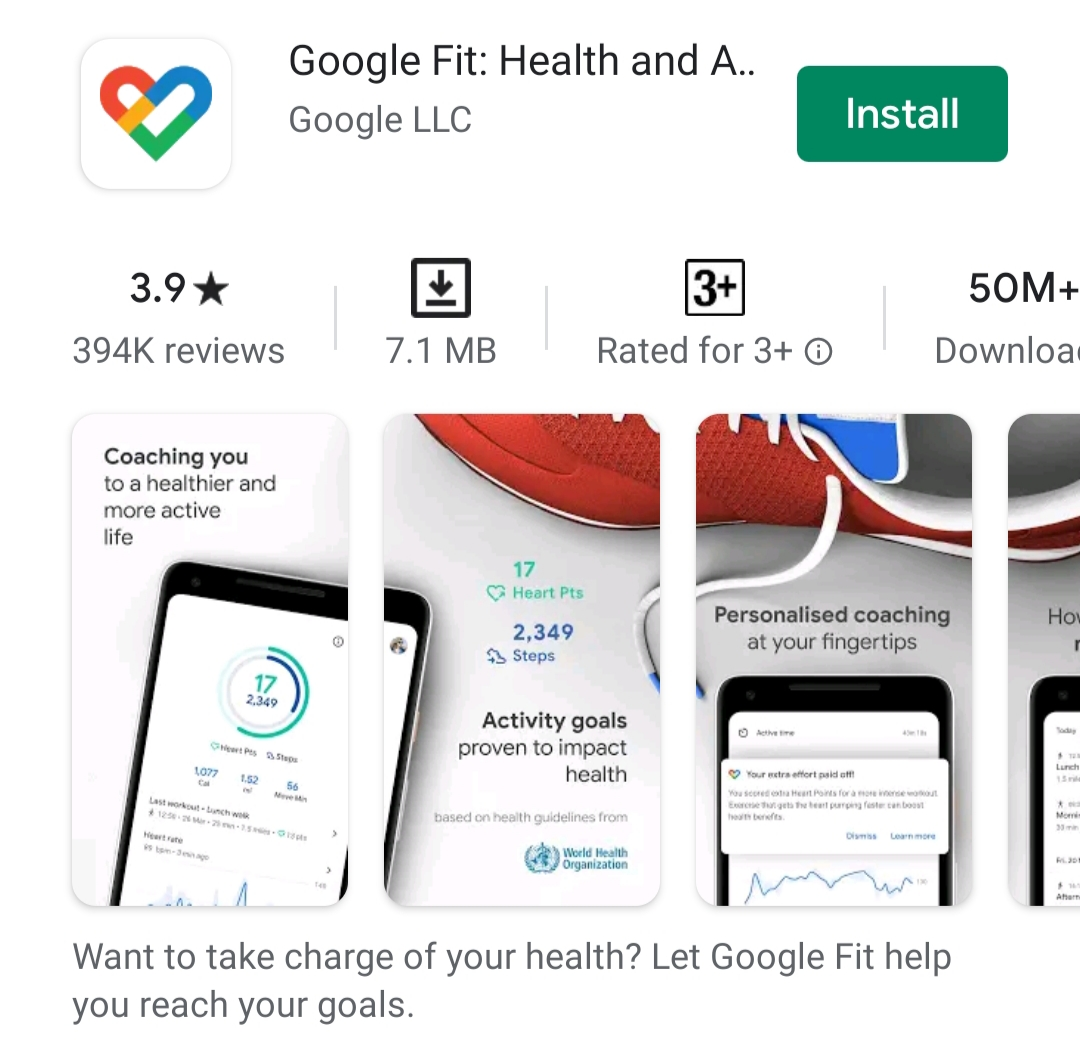 The doctor booking app is equally essential in leading a healthy life because it connects patients with doctors at the convenience of their homes. Through this platform, doctors can provide their expertise and online consultancy to clients without meeting face to face.
When building an on-demand health and fitness app, keep in mind to incorporate the doctor booking functionality and other add-ons like daily health progress, daily workouts, and meal suggestions.
You can also include medicine delivery services, reducing the need for consumers to queue at brick and mortar pharmaceutical outlets to buy medication.
The application should enable patients to upload their prescription images, place orders, and wait for deliveries to be made.
Besides the convenience, users can also access information about prescription drugs, such as drug dosage and side effects.
Incentives like discounts can encourage more installations and usage of the health and fitness app.
E-Learning App
The shift to distance learning, primarily because of the COVID-19 pandemic, has caused an increase in demand for e-learning apps.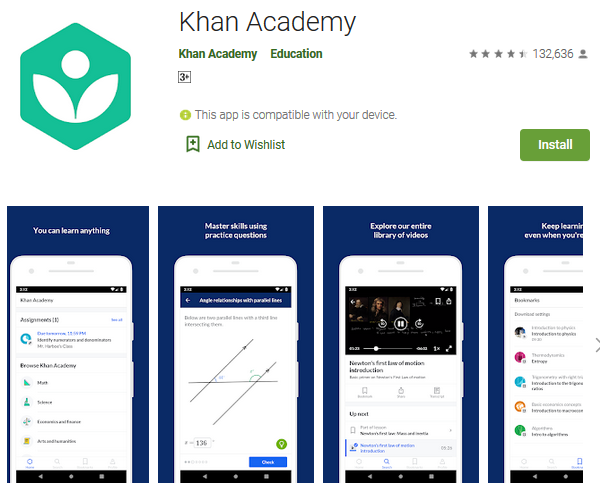 The app is available not only to students but also to everyone in need of gaining new skills. You can learn almost anything from these on-demand service apps, including cooking, music, and foreign languages.
When designing and developing an on-demand e-learning app, ensure to include functionalities where users can hire tutors, upload homework and video tutorials, and access online discussion dashboards.
Tutors should also be able to register themselves on the application and share access codes with students.
Fashion & Beauty App
The on-demand fashion app enables people to update their fashion trends daily by, for instance, providing users with the latest deals and trends in clothes and accessories.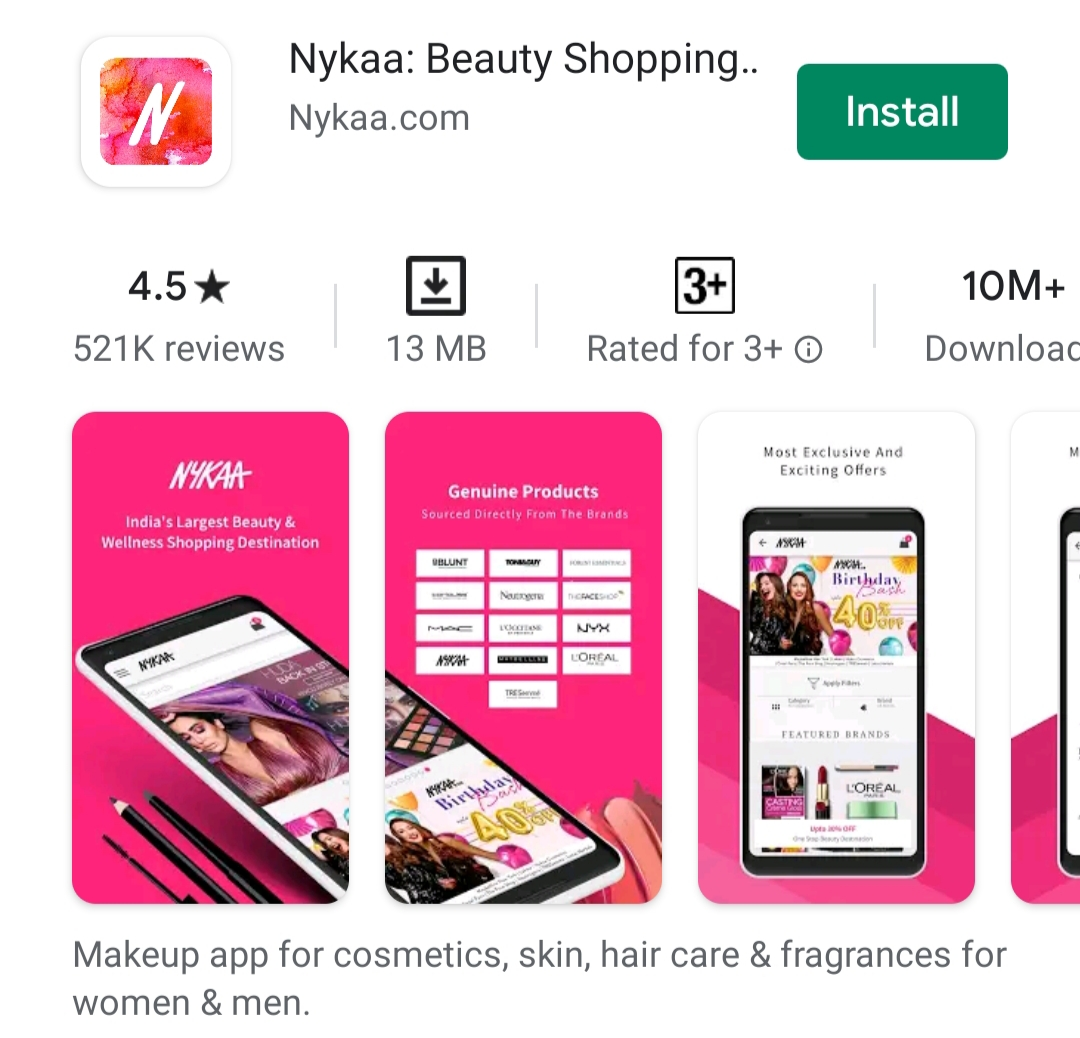 On-demand beauty apps are equally in high demand. They provide a platform where makeup artists, hair stylists, and masseurs can offer their outstanding services to customers in the comfort of their homes.
Mobile app developers can incorporate the features of the two applications into one platform for improved customer experience, enabling them to order fashion and beauty services from a central point.
The app should provide particular clothing styles and designs and beauty tips based on user preferences, body, and the occasion. Users should also be able to share pictures with friends to receive suggestions on specific styles or trends.
An advanced on-demand fashion and beauty app should also have an expert-hiring functionality, where users can locate and hire the appropriate fashion designer and beauty specialist.
Additionally, the app can come with an integrated payment option.
ALSO READ: What Is Scarcity Marketing? How Is It Useful In eCommerce?
 Vacation Rental App
Every once in a while, travel enthusiasts take a break from the routine by spending quality leisure time in an exciting place away from home.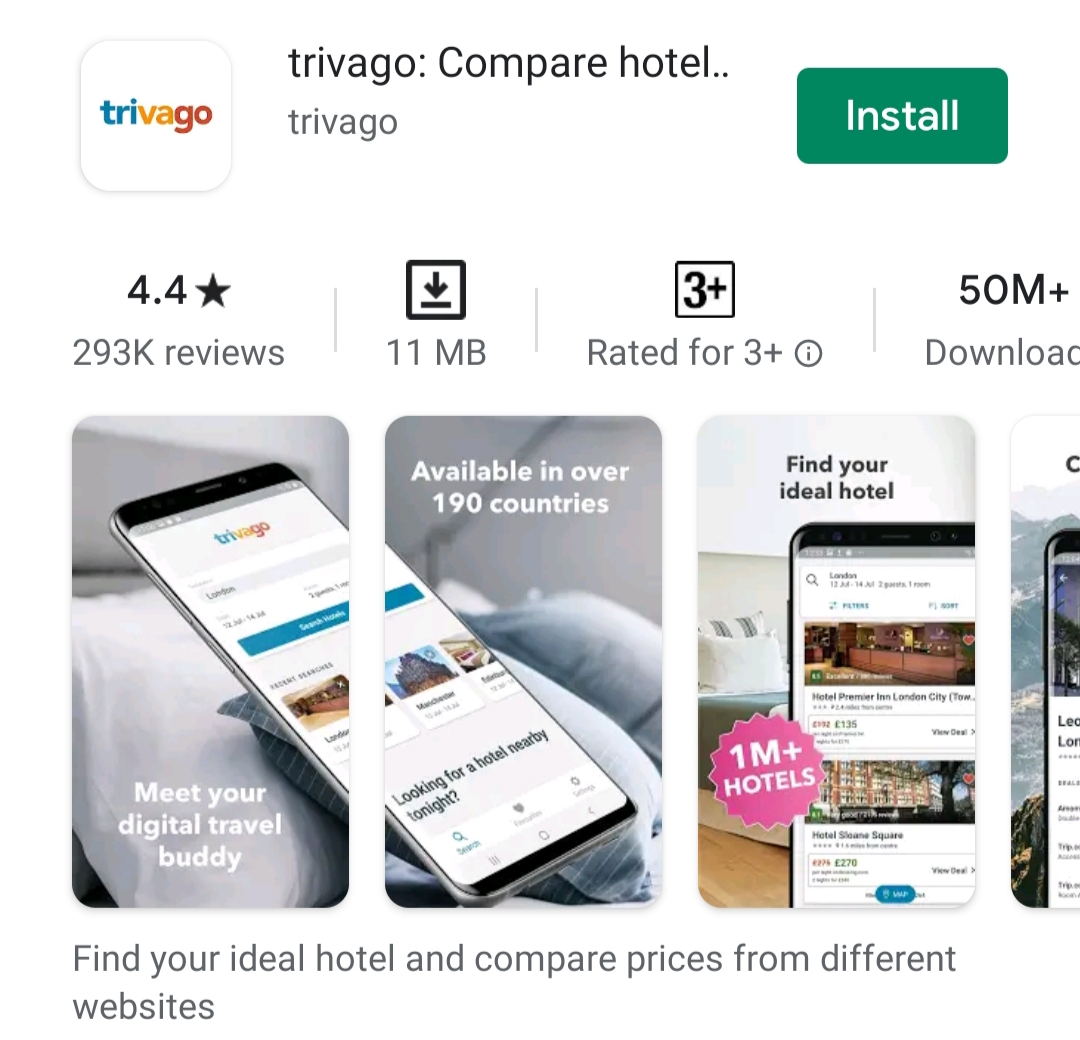 These people need access to an on-demand service app where they can access accommodation slots.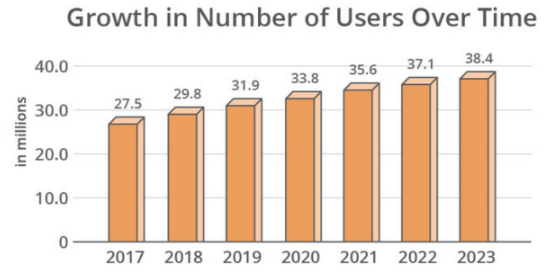 Indeed, statistics by iPropertyManagement show that the number of vacation rental users is set to rise from 33.8m in 2020 to 35.6m, 37.1m, and 38.4m in 2021, 2022, and 2023 respectively.
The vacation rental app guides vacationers, enabling them to book the best location in new, foreign places.
The application links users with safe stays and homely feeling because it requires hosts to list specifics of the space, including location, amenities, and cost per night.
Some of the features to consider when developing an on-demand vacation rental app include upfront modes of payment like PayPal and Debit and Credit Cards, in-app chat option for the guest and host, and a rating system for the two parties.
The higher the rating, the best the host's reputation, leading to improved sales. The app should also have a metric for verifying users to ensure security.
Video Streaming App
Video streaming platforms are quickly taking over the place of traditional media like TV programs.
On-demand video streaming apps enable people to watch and download movies, series, documentaries, live shows, and concerts anywhere, any time.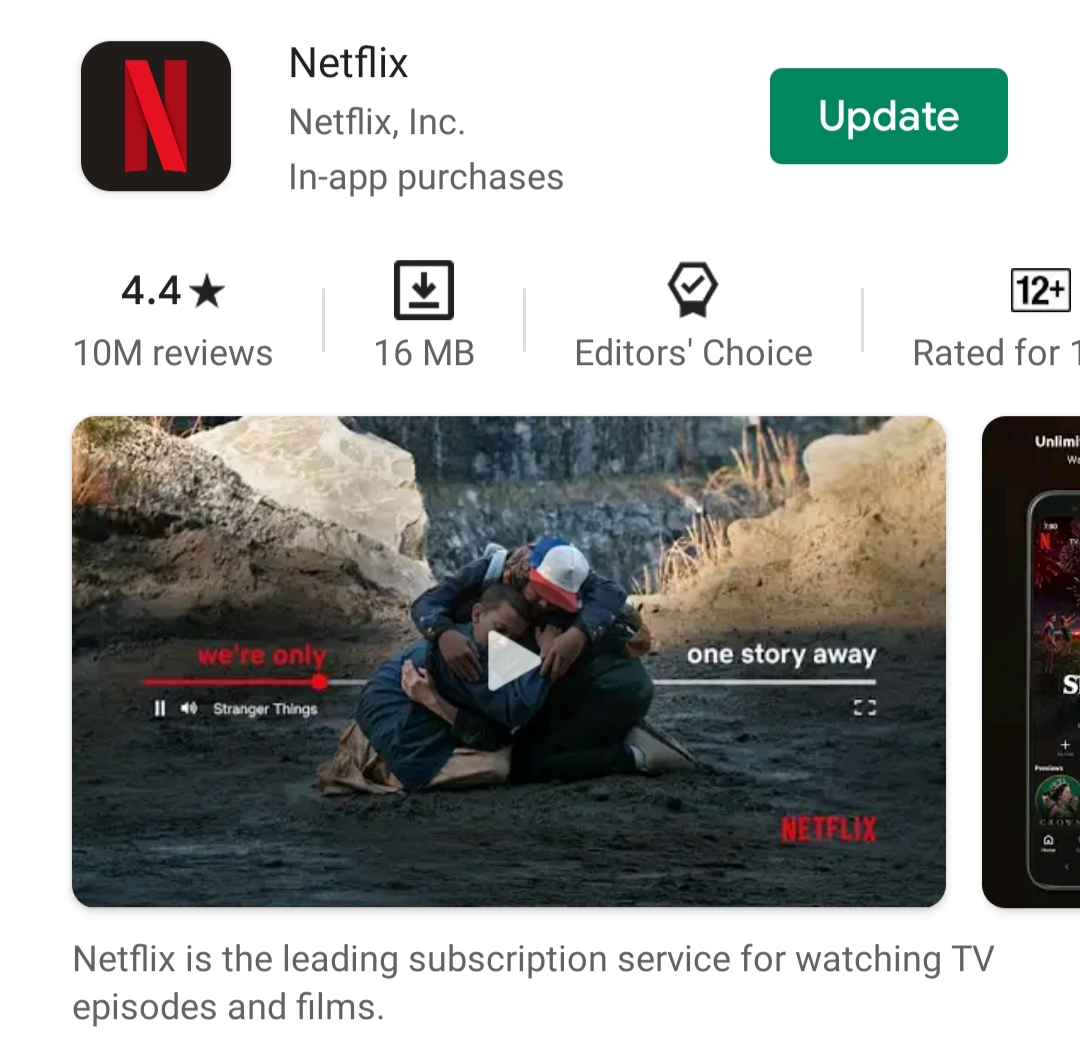 The key revenue-generating factor to incorporate when developing this application is the subscription model, which can be monthly or annual.
Additionally, you should integrate global payment methods like Debit and Credit Cards and PayPal. The number of users per account or number of devices to access it should also be limited.
Housekeeping Service App
This on-demand home service app enables users to handover time-consuming household chores like cleaning dishes and the house and washing clothes to experts.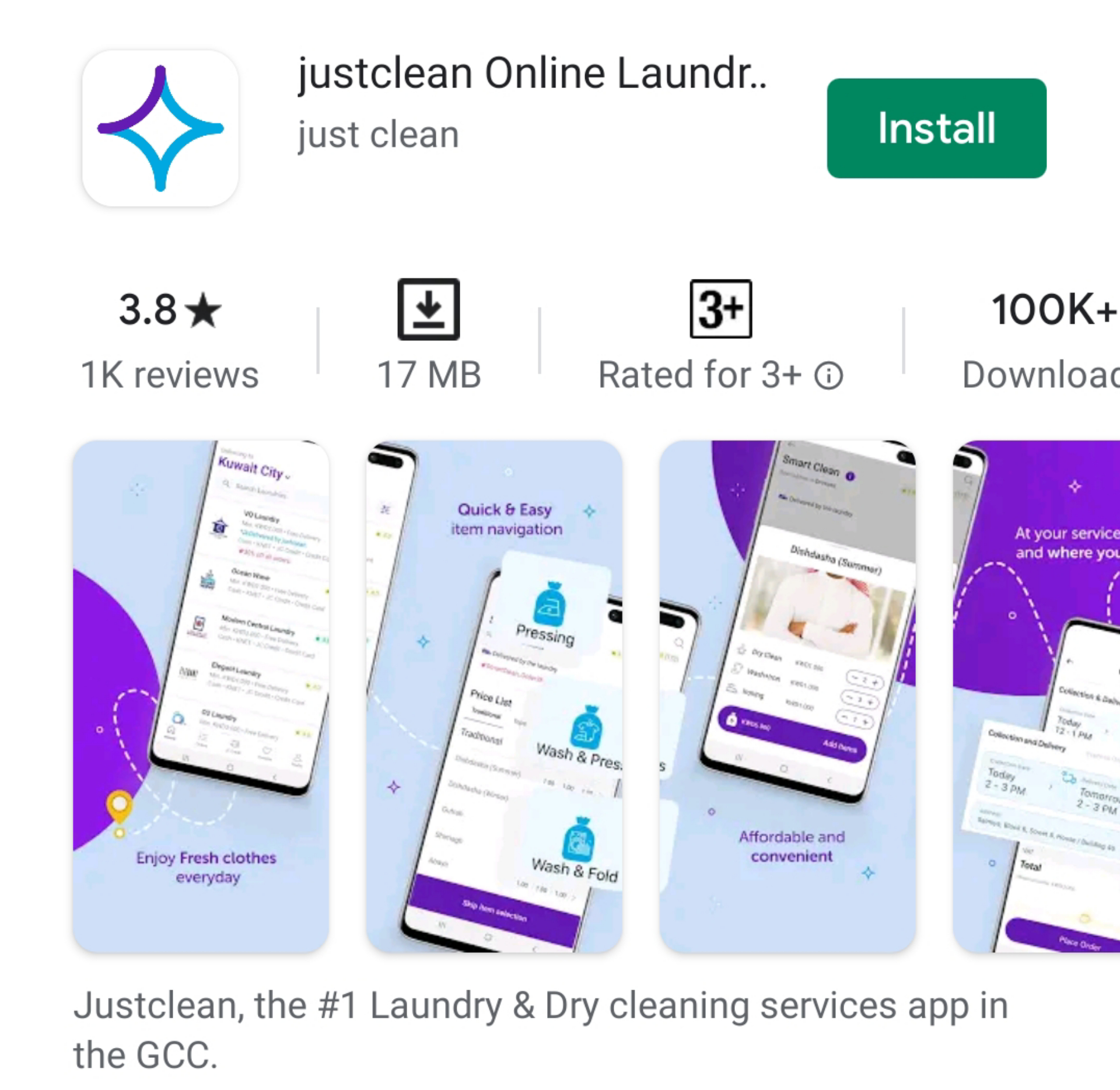 The application provides a safe and reliable platform where you can locate companies providing housekeeping chores at affordable prices. You can also view service providers' ratings to ensure you are hiring the best people.
Other features to include in the application include automated housekeeping schedules and reminders, and in-app chats between the client and the company.
Successful Real-life Examples
The most successful real-life grocery delivery apps include Instacart, FreshDirect, and Walmart Grocery.
The leading laundry booking apps include FlyCleaners and Rinse.
The top health & fitness apps are Headspace, Fitplan, and Doctor on-Demand.
Examples of the leading on-demand e-learning apps include Udemy, Unacademy, and Skill Pill.
The most successful on-demand fashion apps include Amazon, Etsy, and Zara, while the best beauty apps are Blow Ltd and leSalon.
Some of the leading vacation rental apps include Airbnb and Booking.com.
Examples of the best video streaming on-demand apps include Netflix, Amazon Prime, and Hulu.
Some examples of the leading housekeeping apps include Tody, Clean House, and Home Routines.
What Is The Cost Of An On-Demand Service App?
Developing an on-demand service application requires considering multiple factors, such as the level of complexity, technology to be used, and functionalities and features to incorporate, among others.
As a startup or experienced business owner, it is always advisable to customize the counter apps to suit your needs.
There are still affordable packages, which you can negotiate with the developer to get the best on-demand service app at a reasonable price and time.
The below list shows the cost estimation and timeframe for developing the different phases of an on-demand service application.
| | | |
| --- | --- | --- |
| Development Phases | Average Cost ($) | Hours |
| Document technical requirements | 1500 | 48 hrs |
| UI/UX design | 2500 | 60 hrs |
| App development (front- and back-end) | 15000 | 400 hrs |
| Testing | 3000 | 80 hrs |
On average, developing a stable, user friendly, and advanced on-demand service app can cost $22,000.
Conclusion
Businesses are embracing the use of on-demand service applications to improve customer engagement, sales, and growth.
These applications provide users with more convenient and easy-to-use platforms where they can view and order goods and services at the comfort of their homes.
Businesses can now reach clients across the globe by simply uploading items on the app's product interface.
Features such as service request, payment modes, reminders, and in-app chats ensure users can engage with sellers or service providers without having to visit brick and mortar outlets.
These capabilities have increased the need for on-demand service apps like health and fitness, laundry, vacation, and grocery shopping, among others.
People who are into fashion and beauty can also get useful tips from experts and share trends with friends.
Companies like Uber, Airbnb, Udemy, Netflix, Amazon, Instacart, Zomato, and Walmart have derived success by leveraging the vast capabilities of mobile applications to reach more customers, hence, improved profits.
Due to the many benefits that these apps offer to both businesses and users alike, it is essential to invest in the best mobile app development services.
On average, companies should set aside $22,000 to design, develop, test, and launch the on-demand service app.
Acowebs are developers of WooCommerce plugins that will help you personalize your stores. It supports the additional option with feature-rich add-ons which is WooCommerce Product Addons, that are lightweight and fast. Update your store with these add-ons and enjoy a hassle-free experience.