If the customer is always right, then wouldn't it be great to hear more from them?
Sure, it may sound like an arduous task, but, we're living in the 21st century. Today. Not everything has to be human operated, after all, we're living in the age of AI.
At present, there's a sea of possibilities and chatbots present the perfect opportunity for brands to scale upwards and claim a larger share of the target market.
Of course, it all sounds like a utopia and far more advanced than the pioneering wisdom of Joseph Weizenbaum when he came up with the concept way back in 1966.
Thankfully, the future belongs to the dreamers and we live in the perfect age for tech and innovation to take over the world.
In the sale and marketing scene, chatbots have been revolutionary. You can get responses from clients and give feedback in real-time provided you tailor the responses to suit your needs.
In many ways, you want the entire experience to very much feel the same way as you would when you enter a retail store.
Other than typing commands, most chatbots come paired with the voice recognition technology that enables them to comprehend you and respond in kind.
The objective here is to enhance customer service delivery. You want to connect with your clientele and convert a good chunk of them into loyalists. Since this doesn't happen overnight, you want to strike the right chords with them from the word go.
The great thing about technology is that you don't necessarily have to be onsite to witness greatness. Even when you're out of the office, you can count on chatbots to do the job for you by engaging clients.
If you're looking to introduce chatbots to your customer service strategy, then we've got a couple of tips on how to proceed.
ALSO READ: 13 Ways AI Can Help eCommerce Marketers
How Chatbots Are Boosting Sales Numbers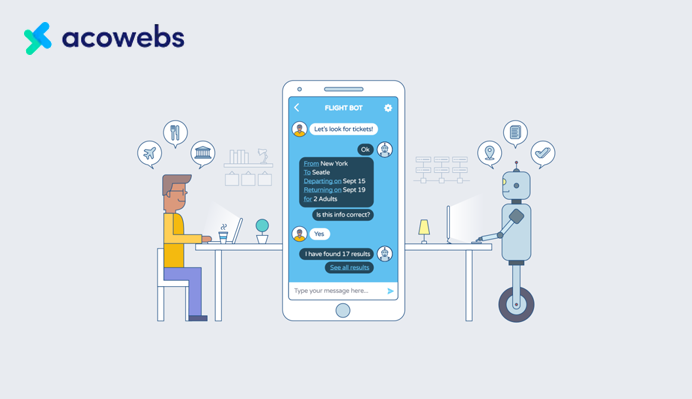 On paper, the idea of chatbots sounds like a godsend. That said, you're probably wondering how it performs in the real world.
Worry not though. As the numbers show chatbots are on the ascendancy and it's impossible to stop an idea whose time has come. In this age, people interact with technology in a different manner altogether.
While social media platforms are there to stay in the know and share interesting tidbits with society, messenger apps are where it all goes down.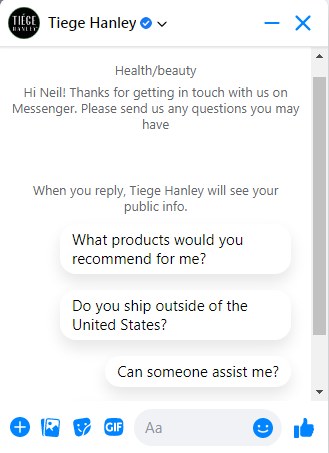 With about 1.3 billion users globally, Facebook Messenger is one of the largest platforms in this niche.
We're listing it out because it has provided fertile ground for salespersons to branch out and put their portfolios out there. That's of course without mentioning the great customer engagement levels recorded.
With digitization increasing, websites are looking at ways to integrate chatbots into their pipeline and expand. As a businessperson, you want to be where the masses are.
Therefore, if you don't want to miss out on this wave, it's best to acquaint yourself with a couple of best practices.
After all, the worst that could happen is reduced conversion costs.
ALSO READ: Using Personalization On Your Online Store To Enhance Customer Experience
Increasing Conversions With Chatbots
Friendly Conversation
Having a landing page doesn't automatically guarantee you better conversion rates. Prospects may visit your website numerous times in a day and leave in a huff without sampling your products/services.
These visits may be misleading if you purely look at one particular metric.
To cope, you may think about collecting data by having lead generation forms at the first visit or when they're about to exit the page.
While this can somewhat help the situation, it isn't foolproof because it may split hairs. Some people are okay with sharing data to get promo codes and there is a number who won't bother.
Given the lengthy process of filling and selecting multiple-choice options, it's quite understandable.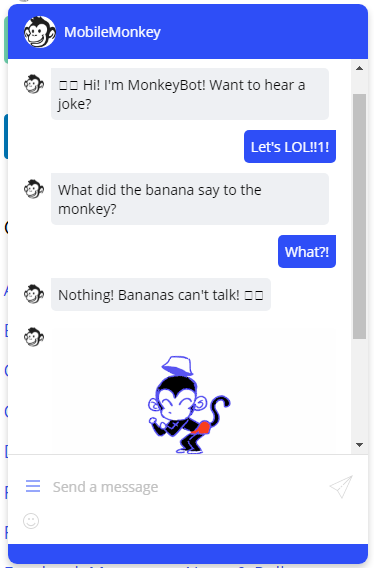 This is where chatbots come into the equation. Not only are they capable of collecting leads naturally and engagingly, but they also make the process more conversational which motivates prospects to share their particulars.
The brevity of the requests also provides a blank canvas for visitors to your page to respond as they please.
Operational 24/7, you can get that peace of mind that lead generation continues unencumbered no matter the season. With such an efficient system, your customer service team has ample time to review the data and contact prospects in good time and respond to their queries.
Brilliant Reception of New Visitors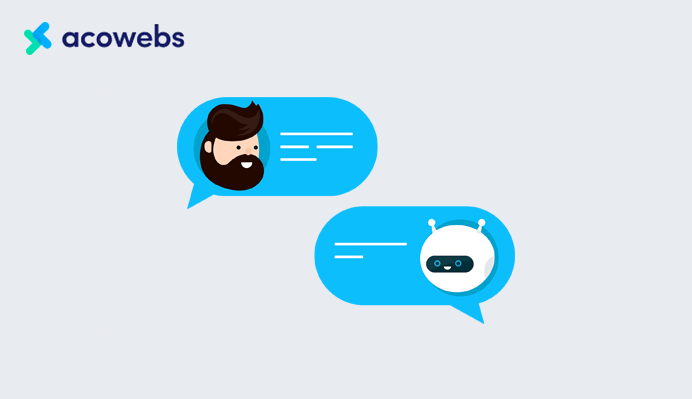 It's the little things that count.
In your industry, you may be facing stiff competition, therefore, you must do everything you can to showcase your uniqueness to clients.
A simple welcome message delivered by a chatbot can help create a favorable impression with first-time visitors.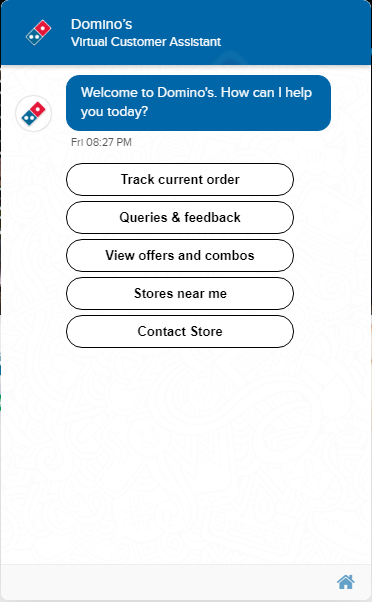 You can infuse hospitality phrases like:
Welcome to the [brand name]
Hi! Glad to meet you
Hi there, friend!
With time, you can tweak this to suit frequent visitors with something along the lines of:
Hi there, [name]
Hello [name], great to see you again!
These little messages are there to serve as fertile ground for a blossoming relationship with your clients. You want them to feel that you care about their needs.
Infusing a personal touch into the mix serves as a great way for you to connect deeper.
The customization available with chatbots works great because it gives you the flexibility to tweak your message depending on the situation without being overly ambiguous.
ALSO READ: 7 eCommerce Calls-To-Action You Should Use For Better Conversion
Effective Responses To FAQs
Remarkably, the average page visit lasts a mere 10-20 seconds. This is largely brought about by poor website design where visitors are unable to find just what they were looking for.
As you go about designing your landing page, you need to pay special attention to the content posted there. Brand awareness enhancement needs to be your number one priority whilst ensuring that visitors can swiftly access the information they need.
According to a recent Hubspot study, clients are open to the idea of using chatbots for quick resolution of queries. A good number of them would rather engage with brands on message boards than waiting on call queues.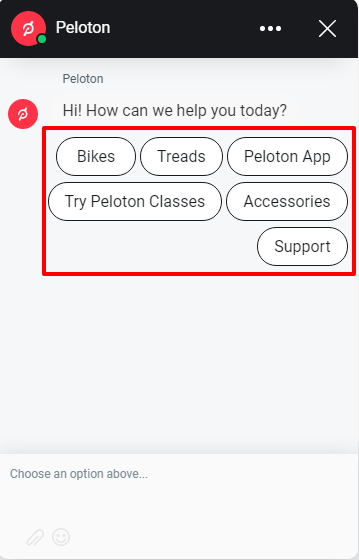 Because some of the frequently asked questions include mundane topics like shipment, pricing, and return policy, there's a good chance customer service representatives –even with the best intentions at heart- will get bored.
To inject some exuberance into the responses, it's best to deploy conversational chatbots that are eager to respond to customer queries.
The great thing about them is that they can also initiate conversations and keep customers happy. This can be a great asset to you if you want to maintain professional decorum all through your engagements.
No More Abandoned Carts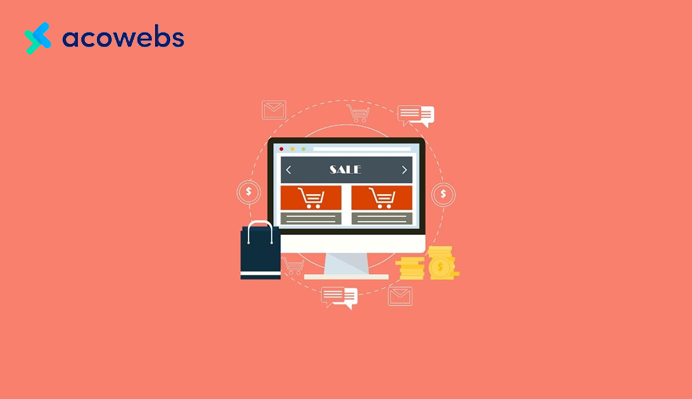 A good number of e-commerce platforms struggle with conversion rates because of abandoned carts. At times, the figures for this may be as high as 88.05% as per a Statista report, the key motivators behind this are:
Unexpected shipping costs
Concerns about the payment security
Account configuration requirement
Pure research
While saving items for later in the cart makes sense from a customer's perspective, it's not a good thing for you if you're running an e-commerce platform.
To alleviate the situation, you can send reminders to their emails or you can do one better by having chatbots on your platform to remind them about pending items in the cart when they visit your website.
Doing this is likely going to make them more receptive to reviewing the items, rethink their choices, and decide on whether they want to complete the sale.
The great thing about this approach is that even when customers opt-out of buying some items, at least you'll have some feedback on why they chose otherwise.
ALSO READ: eCommerce Marketing Ideas To Boost Your Business
Special Offers For Returning Customers
On average, about 92% of consumers visit websites for the first time without intending to buy. They visit intending to look around, comparing prices with the competition, and reviewing the store products.
It's only after conducting due diligence that most return to the platform of choice to buy.
Since it's not possible to know the day or the hour when they'll return, you want to be ready for them. Before purchasing a product and/or services, there's a good chance they'll conduct one final sweep to reaffirm their choice.
You need to strike while the iron is hot.
You can have a chatbot setup with a ding, ding, ding! Sound to prompt them to pay attention to what you have on offer. With the chatbot ready to help and share special discounts and coupon codes, you stand better odds of converting such prospects into believers of your brand.
Importantly, your efforts don't need to end after you complete a sale. You can optimize the "returning customers" feature to offer more personalized recommendations to customers.
ALSO READ: Ways You Can Use Gamification To Boost Your eCommerce Sales
Doing this will solidify the bond and they're more receptive to buying products in the future.
You can tweak the recommendations based on their purchase history and have the chatbots modify suggestions based on their preferences and personal style. While at it, you can also run a promotion on complementary goods.
Conclusion
The conversion rate is probably the most important metric for businesses who want to do more than just break even.
To notch impressive numbers, you need to have a strategy in place that ensures you're able to lead prospects in droves towards a sale.
As discussed in this piece, deploying chatbots to your site can help you achieve this goal. Not only will you be able to generate lots of qualified leads, but you'll also find it easy to maintain a steady stream of new prospects.
To perfect your approach, you may need to do A/B testing and find out what works best for you and adapt as you move.
Acowebs are developers of WooCommerce Discount Rules that will help you add bulk discounts to products on your stores. It also developed the plugin for adding various extra product fields which is called WooCommerce product addons, that are lightweight and fast. You can easily update your store with these add-ons and enjoy a hassle-free experience, check out the best options for additional WooCommerce product options.