Savvy business owners know that preparing ahead of time is key to success. To reap windfall profits for the coming holiday seasons, they must be willing to start planning now. And failing to prepare for holiday sales seasons could be disastrous.
Every calendar year, there are several holidays that marketers should take advantage of and surge their sales. During this time, shoppers flood the market in search of items and gifts for their loved ones.
2019 holiday spending statistics showed that 227 million Americans were planning to spend during the holidays. That was the same year that saw the seasons' holiday sales surpass the trillion-dollar mark, both online and in-store shopping.
Marketers, however, have to learn to prepare early enough if they are to get a share of the pie. To stay ahead, smart business owners usually start preparing their online campaigns early or they give their website a check to make sure they are ready to strike when the holidays begin.
Follow these 7 ways on how you should prepare for the holiday sales.
Create A Holiday Calendar For Your Business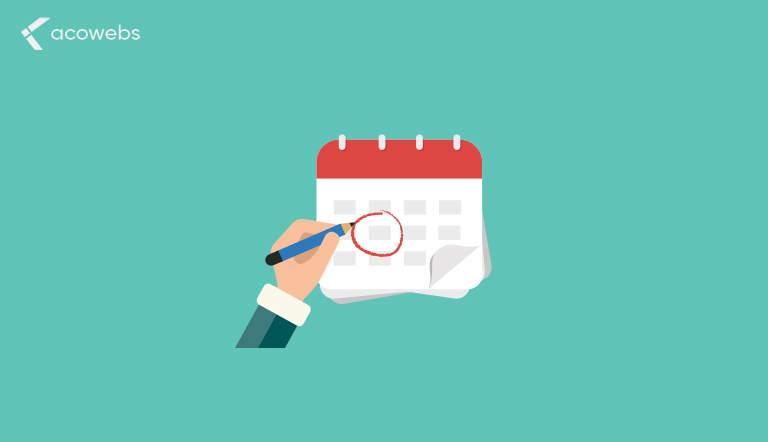 With so many holiday sales seasons to consider, keeping track of all your promotions, campaigns and email blasts can be a difficult task to achieve. To stay organized, decide which sales days your online store will participate in. Here are just a few to consider:
Thanksgiving
Free shipping day
Cyber Monday
Green Monday
Black Friday
Small business Saturday
Christmas eve
Boxing day
New year's eve
New year's day
Or, you can be creative and invent your own contrived retail holiday. With plenty of open days left throughout the year, why not? The important thing is to have an eCommerce marketing strategy to help you promote your holiday deals beforehand. Once you have a well-laid marketing plan, you can now dive into drafting your email campaigns.
Stock Up On Inventory
During the holiday seasons, buyers tend to go out from store-to-store making purchases and crossing out all the things they want from their shopping lists. This could be a turning point for your online store. As a store owner, you should make sure you capitalize during this period, otherwise, you might be losing valuable opportunities to boost your sales.
Having said that, preparing yourself for the holiday season with stocking up your store with inventory could solidify your sales by making sure you don't run out of stock when needed.
Stocking up early before the holiday begins will help you evade congestion as most business owners tend to wait until the last minute. The best way to know which stock you need, go back in time and analyze your sales in the past holidays. This way you can track which items did well and which ones performed poorly. Alternatively, check you could also check what your competitors are stocking up to give you insights.
Give Your Site A Checkup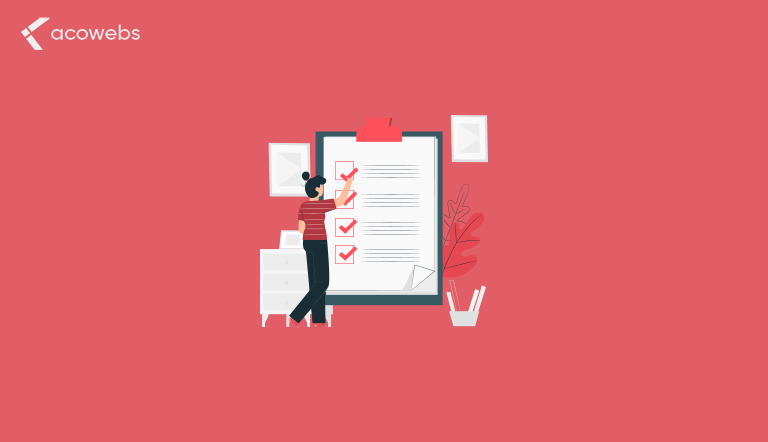 If you want to maximize your sales, your website has to be performing at its best. Remember, during the holiday season, this is the time people have free-time to navigate through your website as they check for those promotions and website banners. If your website cannot be accessed easily, then there is no doubt your sales will suffer.
Every now and then, ensure you give your website a thorough checkup for easy accessibility and performance. As you perform your site's checkup, you'll want to pay attention to the following:
Mobile-friendliness
Speed
Checkout
Security
Plugins and extensions
Here are tips to help you improve on the four areas to give your site's visitors a seamless customer experience as they shop.
ALSO READ: Enhance Buying Experience Using WooCommerce Product Options
Mobile-Friendliness
The number of site visits coming from smartphones and tablets is growing steadily, and if you don't have a strategy to think mobile, then you might be driving your potential prospects right into the arms of your competitors.
Thinking mobile means designing a mobile responsive website, app, or both. Tech giant, Google, often recommends marketers to use responsive design, but it is also equally important to consider all your possible options and how to engage your customers and convert them to leads by use of call to action and other similar ideas.
Speed
Most web surfers are extremely impatient, especially when they are browsing for gift items during the holiday seasons. In fact, 53% of mobile browsers are likely to leave a website that takes longer than 3 seconds to load. Such a short grace period only calls for marketers to optimize their website's loading speeds.
One quick way to help boost your website loading speed is by eliminating bandwidth-draining images and enabling asynchronous loading, a web design technique that allows the content of a website to load as or when the user is scrolling down.
You could also invest in a content delivery network (CDN), a system of servers distributed worldwide that helps reduce the delivery time of your website.
Checkout
Despite checkout being the last step before a customer can make a purchase, it has the highest abandonment rate. When you factor in the fact that 69% of prospects abandon their carts if they feel it's taking them longer to finish, then you need to enhance your checkout process to make it as easy as possible.
The abandonment is due to several factors, some of which are not in our control, but asking your customers to create an account during checkout could push them away. Instead, give your customers options to choose from where you can require them to checkout with/without creating an account with you.
Here is a checklist of the best UX practices for an eCommerce checkout page.
When you are asking for their information, make sure you only ask for relevant data you need to process their orders such as:
Their full names
Billing information
Shipping address
Email address
That being said, if your practices had already cost you some customers, all is not lost. Integrate your eCommerce platform with an abandoned cart recovery feature that helps send automatic reminders to potential customers who left without completing their orders.
Security
As cases of security breach keep on increasing during the holiday seasons, maintaining a highly secured website is not only important for the safety of your customers, but for your online store as well. Before you break, take some time, and check your website security for any loopholes.
Savvy online shoppers are likely to visit websites with the little padlock icon just before your URL and the presence of HTTPS protocol. If you don't have this already, obtain or set up SSL certificates for the privacy of your website.
Plugins and Extensions
It's really important to use tools that can enhance sales and those which can help in generating some cross-selling and/or upselling.
If you're using open-source eCommerce solutions like Woocommerce, Magento, Opencart, etc, you can easily find some relevant plugins for this. Even hosted eCommerce solutions like Shopify, Bigcommerce, etc also have some solutions for this.
If you're using Woocommerce there are many ideal solutions for this. One of the plugins developed by Acowebs, called Woocommerce Bulk Discounts helps in doing this at ease. So it prompts the users to go for more sales as it offers discounts based on various parameters like total cart value, the number of products, products in a particular category, etc. This also has a free version of the plugin available on WordPress.org named Woocommerce dynamic pricing which can be installed within a few clicks.
Plan Your Promotions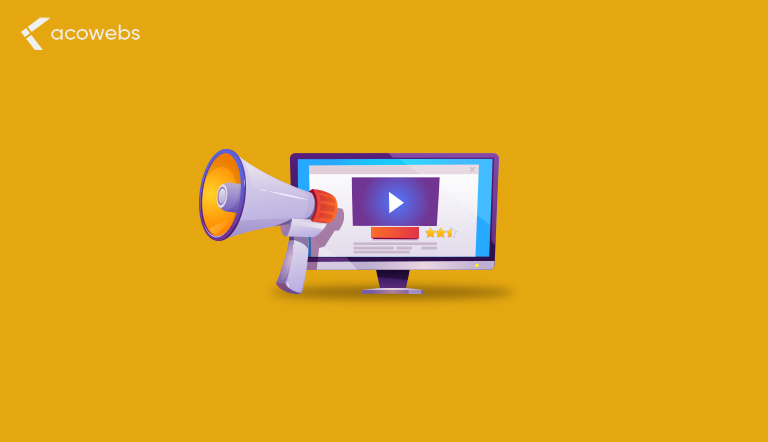 Planning for your promotions is not easy. It requires strategic thinking and research if you are to get your name out into the public.
There are several tactics that you can use to promote your brand while you prepare for your online stores for the holiday. This includes television ads, online advertising, trade shows, event marketing as well as press releases.
In this section of your marketing strategy, consider all the possible tactics, and decide which ones are best suited to help your brand effectively reach out to your target audience.
Designing effective ads and promotional messages also require some creativity to allow your brand to attract new customers. While it's not easy, you can use tools such as Google AdWords to help come up with a target set of keywords. You may also have to pay closer attention to your customers' feedback on your promotion specially designed for them.
ALSO READ: Google Ads Strategies for eCommerce
Write Clear Shipping And Return Policies
With so many online store owners competing to have a slice of the pie, you can be certain that everyone will adjust to steal your customers by giving them attractive shipping deals and flexible return policies. The easiest way to keep up with your competition is by giving clear shipping and return policies.
On profitable holiday seasons, you can revise some of your strict return policies and just let your successful holiday campaigns refresh your online store. Consider including a link to the return policy at the footer of your online store or at the checkout section.
Be Active On Social Media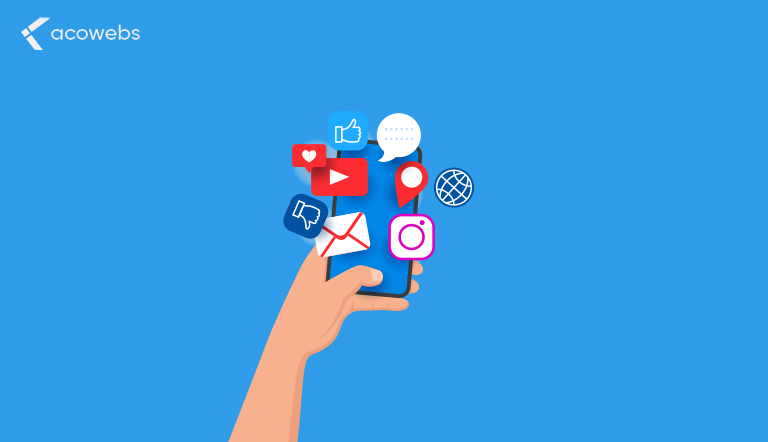 While on holiday, it's easy to become inactive on social media, yet this is the best time to engage with your audience. Schedule and publish as many posts as you want before you go for the holidays to help you save time so you can focus on building your online relationship with your followers.
If you have scheduled posts, you'll have plenty of time to share your offers with your followers, reply to their messages, and interact with them by asking them questions about their holiday.
The holiday season is also a great time to run contents on social media platforms since people have plenty of time to scroll through their social accounts.
ALSO READ: Using Social Proof in e-Commerce
Invest More Energy In Email Marketing
Just like with social media, during holidays invest more energy in email marketing. At a time where retailers have seen email open-rate reach 20% or higher, failure to leverage email campaigns could cost you huge sales.
If you have collected a huge list of emails from your previous buyers or leads, start communicating and sending messages to them. Do this earlier before the holiday season approaches and remind them to buy gifts now as opposed to waiting in long lines when the season comes.
In your promotional emails, always make sure you include deadlines to increase urgency.
ALSO READ: Ways to Grow Your WooCommerce Store Email List
Conclusion
Shoppers weigh the best options available online before they take action to make a purchase. It's upon you to make sure you beat your competition to boost your sales. The next holiday season could make or simply break your online store. Whether you leverage email campaigns, or stock up your inventory, ensure you are prepared well enough for the holiday sales.
Acowebs are developers of WooCommerce plugins that will help you personalize your stores. It supports the additional option with feature-rich add-ons which are WooCommerce Product Addons, that are lightweight and fast. Update your store with these add-ons and enjoy a hassle-free experience.