There is one factor that is most important when studying eCommerce markets. It's a product/market fit.
You must navigate the process of conducting product research and devote time to it to understand what people are seeking out and purchasing at this time.
All businesses should start with product research since if they launch without understanding the market or customer needs, they may be doomed to failure.
Avoid focusing on particular items; focus on the product research niche to find your winning product.
Now is the ideal time to start an eCommerce business because more and more consumers are purchasing online than ever before.
According to a recent Accenture report, social commerce will increase three times as quickly as traditional commerce to $1.2 trillion by 2025.
It is crucial to discover a product/market fit to verify demand. Demand alone is insufficient.
Your online business must ensure that your specialization offers marketing opportunities.
This article will discuss product research tips for your new eCommerce business and expound on the benefits of conducting product research.
What Is Product Research?
One part of market research, which is a crucial stage in creating and introducing any product, is product research.
Market research entails obtaining essential details about your target market and customer profiles, such as their needs, wants, and preferred retail locations.
In particular, product research aids in concept testing, idea evaluation, competitor analysis, pricing, and error prevention.
Continuous research enables you to assess client satisfaction and make adjustments even after your product releases.
Product research is how you verify a product idea and determine whether it will succeed or fail. It assists in deciding client demands and whether your idea can satisfy market demand.
It is a step in the product development process. A better return on investment for your goods is the end outcome.
Product research provides answers to issues like:
Will the item succeed in the marketplace?
What comparable items are there on the market?
What is the most effective way to create and market the product?
Businesses that regularly conduct product research keep one step ahead of rivals. Because you'll always be aware of what's popular and whether those trends will endure, it also aids in the development of unique, high-value products.
Benefits of Product Research
Product research offers the chance to spot future problems and avoid making expensive errors.
Making sure there is a market for your product, identifying what your competitors are doing well and how you can do it even better, and estimating how much buyers are willing to pay are all beneficial.
Below are some of the importance of knowing these specific product research tips ;
Helps You Identify Your Target Market
Customers who frequently purchase that product or ones similar to it are included in a product's target market.
The success of a product launch frequently hinges on creating marketing methods, such as advertising, that cater to your target population.
A target audience has unique qualities. Your target market, for instance, would be prospective or current college students if you released a new app that assists students in finding tuition discounts.
On the other hand, a seasoned worker with a master's degree is not in your target market because they do not need a tuition discount.
Your new eCommerce business can operate well and retain popularity if you identify your audience and direct your advertising toward them.
2. Enables You To Comprehend Your Rivals
An e-commerce company can learn more about its competitors by conducting product research.
By researching related products and efficient strategies, your new eCommerce business can better understand your competitors' performance and the factors that make their items appealing to consumers.
Competitors provide a unique perspective on strengths and challenges, which other businesses in the same market can use to help launch a new product with as few problems as possible.
3. Identifies Customer Complaints
A customer's pain points are difficulties they encounter and which specific products can assist in resolving.
Customers may have a variety of motivations for purchasing a product, but they typically select those that best satisfy their needs, assist them in resolving problems, or simplify daily tasks.
A new eCommerce business can ensure that its product meets customer needs and increase the effectiveness of marketing efforts by learning about its customers' pain points.
Advertisements targeting customers' problems can grow your client base and bring fresh sales prospects.
4. It Shows You How To Set the Pricing of Your Product
Researching rival pricing and customer expectations is necessary when determining the price of a new product for an e-commerce firm.
It's crucial to price an online purchase competitively to get people to utilize your goods rather than those of rivals.
Finding the prices your rivals charge for comparable goods and figuring out how they do it is a helpful strategy for this kind of study.
To achieve this, consider examining their raw supplies, production processes, packaging strategies, and transportation expenses.
5. Raises Awareness of a Brand
Your products' exposure from both present and potential customers is referred to as brand awareness.
By attracting and retaining new clients, raising your new eCommerce business recognition through social media or television commercials increases revenues.
By highlighting gaps in the industry you intend to enter, product research can help you increase brand awareness.
If your product falls within a broad category but has distinct features, for instance, you can appeal to a specialized market that values that feature and the more extensive client base of the field.
6. Aids You in Making Preparations for Setbacks
Knowing the best product research tips can also assist a brand in learning about any potential obstacles to a product's introduction, such as those posed by the market, sector, or rivalry.
For instance, you might wish to postpone your product launch if other businesses intend to release several items similar to yours around the same time.
This research would help your new eCommerce business to avoid losing potential customers to your rivals' products.
Product Research Tips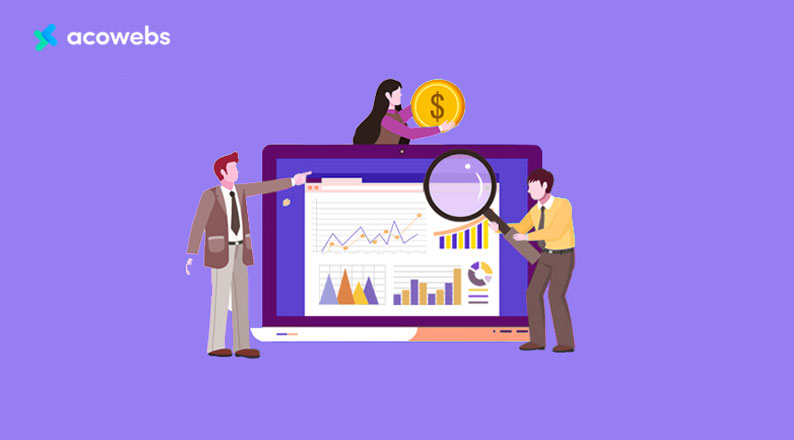 Top Tips – Image Source: Freepik
A solid grasp of a product's position in the market and the execution of specific essential processes are necessary for effective product research for an e-commerce firm.
The following actions can be taken to carry out efficient product research for your new eCommerce business ;
1. Analyze Your Competition
A brand can more precisely establish its position in the market and learn how consumers respond to competing items by doing a competitive analysis.
Additionally, it can show how those rivals manufacture their goods, engage their market, and uphold the integrity of their brand.
Competitive brand analysis often includes:
Investigating common characteristics of related products
Examining the appeal of a product.
Analyzing competitors' distribution methods
Reviewing the pricing of rivals
Studying the sales channels of rivals
Reading the marketing strategies of rivals
Looking for shortcomings or errors made by competitors
Competitive brand success or failure can provide information about marketing trends and consumer behavior.
Before your product's release, consider carefully examining your competition to see whether your product has any market benefits or if there are existing similar products.
2. Gather Customer Feedback
One of the finest places to find product ideas, whether you've got five or five hundred consumers, is from your existing clientele.
You can email your consumer base and solicit their opinions on a few potential product ideas.
Your new eCommerce business often has a better grasp of the market in which it is placed after examining the competition.
Asking customers for feedback via primary market research is an intelligent step. This step can involve going up to customers and asking them for feedback through surveys or questionnaires.
Survicate is a website feedback software you can use to get your customers' insights by sending surveys via email.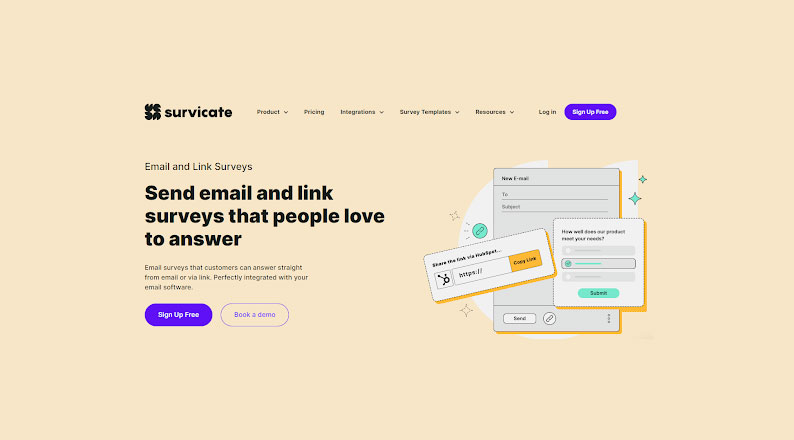 Survicate Email and Links Surveys – Image Source: Survicate
You can elicit answers to the following questions: "Would you purchase this item if it were accessible?" and "Based on these considerations, would you pick this brand over your present item?"
A brand can connect with potential customers by using excellent product research tips and discovering more about their interests and routines.
With this knowledge, a company can alter a product's features, cost, or marketing strategies to better target customers and answer their unique problems.
It may also assist your new eCommerce business in generating more sales and also increase brand recognition.
3. Research Keywords
Analyzing keywords or frequently searched terms online is one step in creating product descriptions, blog posts, or online advertisements that will improve the position of your sites in search engine results.
The keywords your clients use to find related products are revealed by keyword research. This procedure, a component of search engine optimization (SEO) for a brand, can expand the market for your product.
Clustering keywords can assist customers' search results and raise the likelihood that they will click on your website or advertisements.
Examining the keywords for which the pages of your rivals appear better in search results helps you to ascertain where your material fits.
4. Use Your Social Media Profiles as a Tool
Social media networks are great tools for generating buzz about your business and converting that buzz into leads for sales.
Think about using social media to share images of your items, running sponsored advertisements that target particular demographics, or providing details about your things and brand in a straightforward and approachable way for customers, like by publishing a favorable customer review.
You can promote your new items, examine client sentiment, and organize discussions about product features using social media connections while doing product research.
Businesses can communicate with clients more personally through social media, enabling them to comprehend their problems better.
By 2025, the possibilities for social commerce will have almost tripled. In 2021, social commerce revenues were projected to total $492 billion globally. By 2025, the market for social commerce will be worth $1.2 trillion, growing at a 26% CAGR.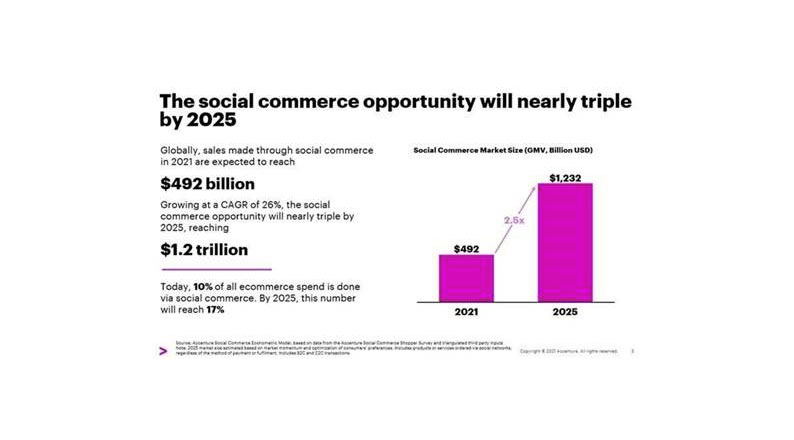 Statistics of social commerce – Image Source: Business Of Apps
5. Learn About Consumer Trends
Learning customer trends is one of the best product research tips to reveal the target market's purchasing patterns.
You can decide when to run advertisements for your product and when customers would find it most appealing by knowing how and when your customers buy similar things.
When there are lots of people shopping, some things are more enticing. For instance, certain products may perform better around the start of the summer or the end of the fall, which affects how and when you market to customers or distribute your product.
You may learn more about trends and purchasing patterns using the data you gather from client surveys and questionnaires.
Trend Hunter is one site that you can follow for free. With over 200,000 members committed to discovering the newest trends, Trend Hunter is the most significant trend community.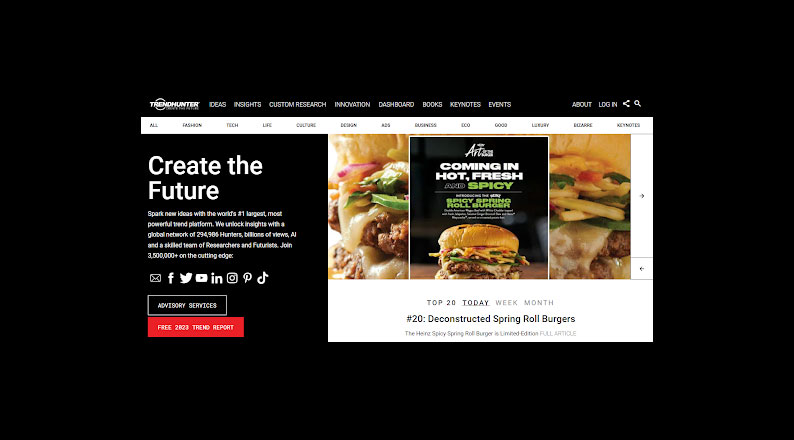 Trend Hunter for Innovative Ideas – Image Source: Trend Hunter
On this website, you may uncover trends for various topics, such as beauty, fashion, culture, luxury, and more.
PSFK is another trending platform worth checking out. It is a membership website that generates insights and analyses on retail and customer service trends.
6. Find Popular Products on Amazon
One of the biggest consumer markets in the world is Amazon. When you visit the website, you will locate thousands of product ideas.
But if you don't have a plan, it's simple to become lost in everything and advertisements. Go right to Amazon's bestsellers list to expedite the process. Any sector, including toys and games, terraces, lawn & garden, has successful products.
The category's items are all amended hourly and based on sales. Consequently, you'll rarely run out of new product concepts for your new eCommerce business. Use a product research tool like Jungle Scout if you want more in-depth details on items on Amazon.
With the company's product database, a comprehensive catalog with over 475 million items on Amazon, you can quickly find any product by keyword, category, or custom filter. Or use its Chrome plugin to assess product ideas rapidly.
Whether you operate an online store or are an Amazon seller, all of this can help you develop concepts for popular products.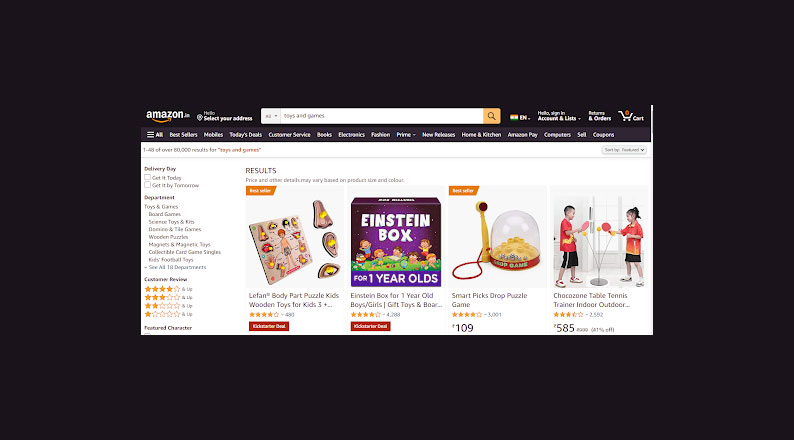 Using Amazon to Search For Products – Image Source: Amazon
7. Analyze Wholesale B2B Marketplaces
When looking for fresh product ideas for your new eCommerce business, B2B wholesale marketplaces are a veritable gold mine. You will be exposed to thousands of possible product ideas on these websites.
You can purchase a product straight away if you decide that you like it. It would be best to look at Alibaba and AliExpress, two online markets that might put you in touch with Asian producers.
Using these two platforms is among great product research tips to ensure you select the best products for your new eCommerce business.
Alibaba is used for B2B exchanges. Therefore, you would utilize Alibaba if you wanted to order a product in bulk directly from the manufacturer.
AliExpress, on the contrary, is accessible to everyone. You can do modest orders from AliExpress if you wish to test a product. With AliExpress, dropshipping is another option.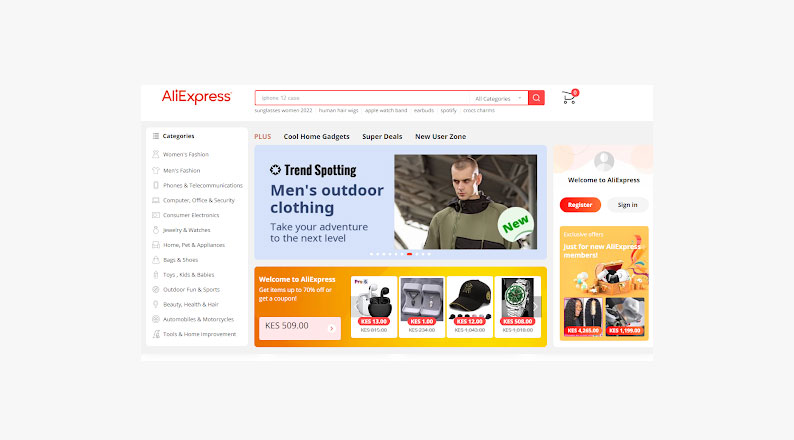 AliExpress as a Tool for Product Research – Image Source: AliExpress
8. Check Niche Forums
Another method for finding new products for your new eCommerce business is through industry and specialized forms. They are also great for interacting with prospective clients over similar experiences and engaging in pertinent conversations.
Online communities are active in some niches, including gaming. For instance, to monitor talks about video games, you could visit websites like GameFAQs or NeoGAF to conduct product research.
Reddit is another option. Reddit has groups for every subject, including tech, entertainment, and the environment.
There are over 2.2 million subreddits, sometimes called communities, where users congregate to discuss various subjects relevant to the community's name.
Try Googling Google if you still have trouble finding forums related to your industry. See what comes up in the search results when you enter your niche and forum.
9. Organize a Focus Group
Engage market-appropriate individuals to review your product. Describe the product. How will it appear? What are its advantages and qualities?
Then, inquire specifically about their likes and dislikes and if they would purchase the goods. It's crucial to remember that focus groups are not always the best research method.
People may claim they enjoy a product and would buy it, but this doesn't mean they would give up on your competition and buy your goods.
Bringing a model or sample of your product increases the usefulness and validity of the feedback you receive. Another choice is to use online polling and survey tools for product research, like SurveyMonkey, to reach a larger audience.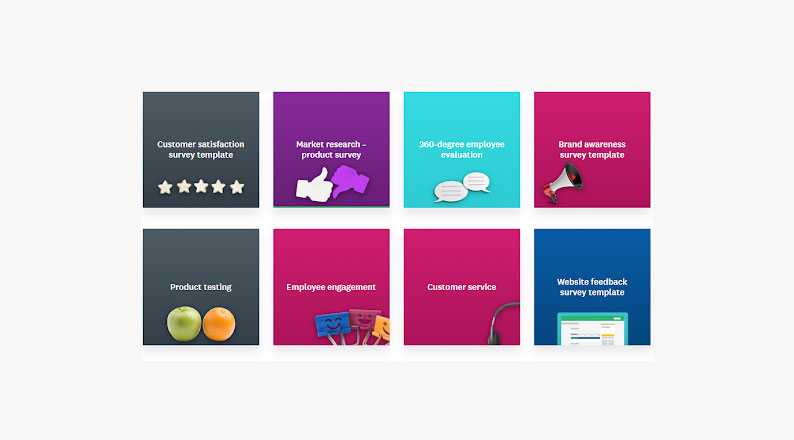 SurveyMonkey for Product Research – Image Source: Surveymonkey
Make sure to include some open-ended inquiries that elicit a detailed, helpful response. "Yes, I like it" and "No, I wouldn't buy this" aren't precisely valuable comments.
10. Follow Your Passion
Why not think about obtaining goods associated with your area of interest and industry when you have trouble finding ways to conduct product research for your new eCommerce business?
Selling items you are enthusiastic about or that you frequently deal with in your line of work is also beneficial because you are already familiar with what can be sold and how to market it.
Following your passion is one of the most efficient product research tips. You are knowledgeable about the major trends in the industry and can spot market inefficiencies and client pain issues.
Conclusion
Do some research on your brilliant product idea now. Find out who your competitors are, who your potential customers are, and what people think of your product. Investigate marketing tactics, try out a few concepts, then keep enhancing and perfecting.
Making educated selections allows you to avoid expensive mistakes and reap the benefits of your labor.
One of the most crucial choices you'll make will be selecting the correct product and niche for your new eCommerce business.
You can locate products with little competition and strong demand by using the above criteria as a guide. Every successful online retailer you know uses these product research tips.
It aids in your search for the ideal product, determines whether or not your product concept will be marketable, and is crucial to your company's success.
Although conducting product research can be challenging, putting up an internet business need not be. You may create an online store in a few minutes using the preceding product research tips.
Acowebs are developers of WooCommerce product options that will help you personalize your stores. It supports the additional option with addons with numerous functions, which are complements of e-commerce products, which are light and fast. You can easily update your store with these woocommerce plugins and enjoy a hassle-free experience, take a look at the best options for additional e-commerce products.