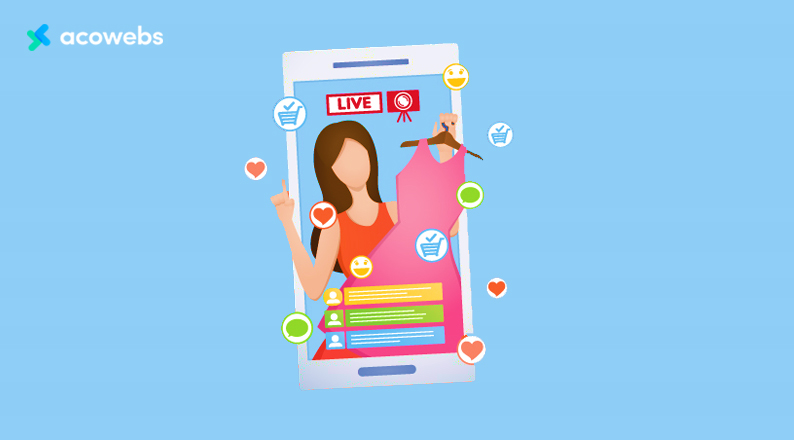 Shopping is more than simply a chore or a desire to fulfill a need; it's a lifestyle. Online customers propel the eCommerce sector forward and demand that it evolves at all times. They flourish in the digital environment, where many purchase options have been made cheaper and more accessible. In turn, online businesses welcome technological innovation and are continually looking for better ways to increase sales.
This consumer-provider cycle has resulted in a new market hot trend called 'Livestream Shopping'. The see-now-want-now mentality is swiftly rewriting the retail industry's history. And it is in this context that livestream shopping is firmly anchored.
The drive to online buying and the desire to attract new customers has led eCommerce retailers to invest more in digital advertising and incorporate livestream shopping into their marketing strategies. Livestream shopping, a popular trend, usually makes emotionless online purchasing more enjoyable and immersive, increasing conversions significantly.
In this post, we will look at the concept of livestream shopping, assess its impact on the retail industry, and focus on off-the-shelf and custom live video shopping tools.
What Is livestream shopping?
Livestream shopping is a shopping event where customers make real-time purchases while a video displaying products is streaming live. The event may take place on a third-party platform, such as social media, a mobile app, or a specific subdomain of the online business.
The live shopping session is frequently hosted by a well-known public figure or the corporation's CEO. The session is an avenue to show a particular product's features and answer customer queries. During the event, guests can engage with the presenter, make various product orders, and buy what they want.
Livestream shopping can take several forms, including big shows and auctions, online markets, and influential streams.
Livestream shopping initially gained popularity in China, as this is a market with one of the most online shoppers worldwide. The host appears on a live program via an app and presents numerous items. Viewers can log in to a live shopping session, write comments, pose questions, and connect with the host. When they are ready to buy, livestream shoppers can go to the checkout by clicking a link inserted in a shoppable video.
Whereas live broadcasts are more common when products are offered to large internet audiences, firms can provide special attention to repeat purchasers during livestream engagements. Private conversations between a host and a consumer can result in increased conversion rates and average order values.
Impact of livestreaming on online shopping
Livestream shopping is the future of eCommerce. With more corporations investigating this platform, livestream shopping gradually transforms how brands communicate with their customers.
If you are looking for a way to increase sales and engage more with your customers, live streaming is the way to go. Below are some of the top six impacts associated with livestream shopping that you should take advantage of;
Rapidly generates massive sales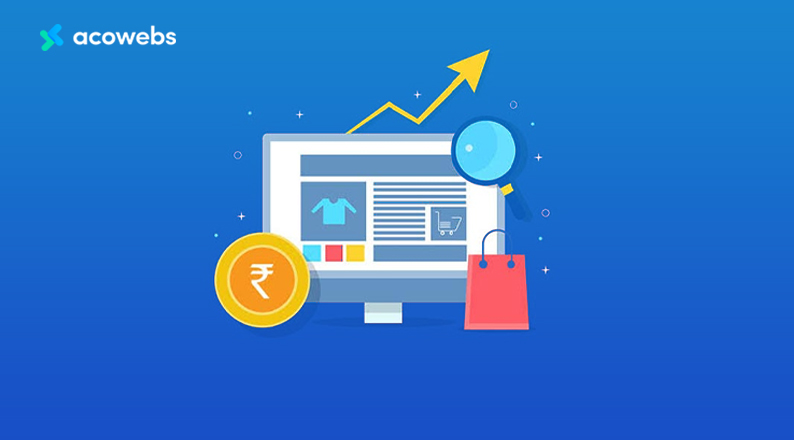 The most significant part about live shopping events is that they can instantly help you produce massive sales. Individuals will be aware of and looking forward to your marketing campaign if you do it correctly.
When customers are done viewing and having a great time, they can ask others to join them in the livestream session. You need to give viewers a fantastic experience that they will want to tell others. That is why it is critical to select the correct host for the event; they must captivate people and entice them to buy what you are selling.
If you properly manage your livestream shopping event, you will showcase your product to thousands or millions of individuals in a short period.
Furthermore, the larger the number of viewers, the greater the dread of missing out on a potentially lucrative trade. If you approach live retail correctly and know your audience perfectly, you will surely increase sales dramatically.
These attributes of livestream shopping contribute to increased engagement rates and, as a result, more purchases.
Indeed, according to a research carried out by marketers in the United States, 78% of eCommerce businesses engage in livestream shopping as a way to establish a connection with their audience. The immediate interaction with your customers will enable you to increase sales.
Increased engagement
Today there is a massive amount of content available online. Your potential clients are constantly being confronted with new brands, advertisements, and promotional materials.
How can marketers keep their audiences engaged with shorter attention spans and a greater desire for personalized experiences?
The rising popularity of livestream shopping demonstrates that customers are eager for unique experiences. Furthermore, video material has higher engagement ability when compared to most other types of content.
Additionally, live shopping allows your visitors to interact with your brand real-time. When done correctly, livestream ecommerce will boost your brand's engagement and distinctiveness while also attracting extra website visitors. This strategy has the potential to improve customer retention while also attracting new ones.
Live commerce is engaging and absorbing, which keeps people viewing for a more extended period. It also narrows the customer decision-making journey from getting the knowledge to buying.
Encourages Impulse buying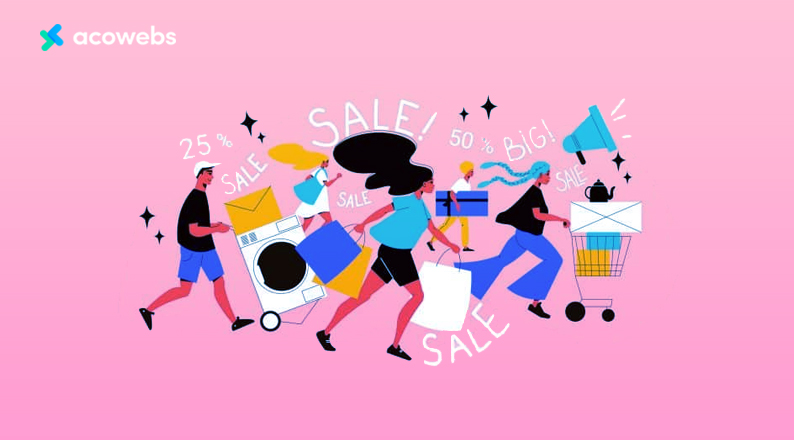 Livestream shopping is an event in which the customer participates in the marketing strategy, and people get enthusiastic as they feel a connection that they are a part of something great. So they want to remember this emotion and convert it into a tale to tell their friends. This atmosphere alone is enough to entice people to buy something.
Even better, livestream purchasing instills fear of missing out, which is one of the main motivations behind impulse purchases. Customers will buy a product while the livestream shopping event is still ongoing, not just because it has an offer attached to it, but also because they witness other people who bought it in front of their eyes.
If they admire the item and want it – which they probably do because a cool person recommends it – they will buy it. Otherwise, it could be all out of stock after the show, and everyone else will have it except them. In this situation, impulse buying means higher sales for you, but it also represents an increase in brand experience.
Both new and returning customers will retain a sense of belonging and enthusiasm and link these feelings to your brand. The experience you deliver distinguishes your company from the competition and could entice clients to commit their loyalty and be back for more.
Offers a digitized brick-and-mortar encounter
For a long time now, eCommerce has lacked the brick-and-mortar shopping experience. In the digital realm, going to a store is more than just buying an item; it's an adventure that incorporates personal touch and a connection to another space in time.
You walk into a room filled with marvels and magnetic products, take a look around, question the salesperson about the items you want, see how they operate and feel them. This is not possible to do online. But with livestream shopping, you can get the best of both worlds.
Your customers can relax in whichever location they are while still virtually visiting the shop, asking the host questions, and getting answers. Another way to do it is by the host demonstrating how the products function, providing close-ups, and demonstrating their features.
This online experience is even better for some people than going to a store. Yes, it is still impossible to touch an object online. However, you can have a celebrity or famous influencer as a shopping assistant, which is not something that happens every day. Live shopping may be engaging and enjoyable for the shopper while also generating revenue for the store.
Increases brand awareness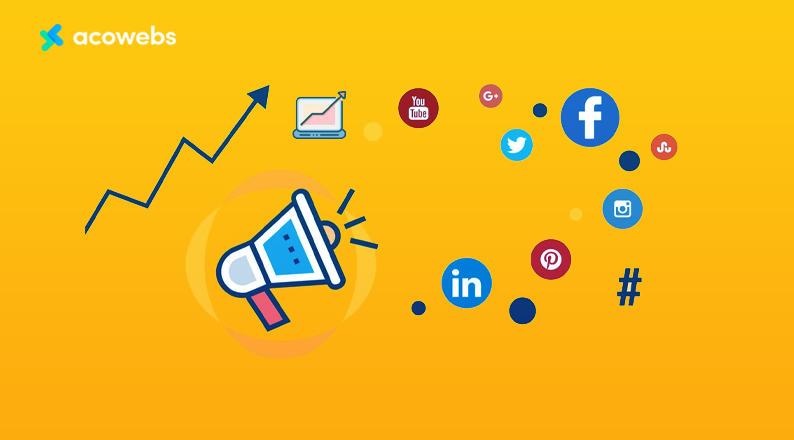 To successfully create brand awareness, you must first ensure you have the attention of your target audience. The interactive element of live streams improves the likelihood that your audience will remember you.
As previously stated, livestream shopping events are typically held by well-known influencers or celebrities. These famous people have a devoted following that is often eager to take their word for it when they promote things. Associating your items with well-known influencers can help raise brand awareness and increase customer interest in your company.
Furthermore, having an influencer or celebrity present your live shopping event can help your business gain popularity among clients and improve brand recall. However, you must carefully select your host to ensure that the audience who watches live selling is more likely to become repeat buyers. It must be someone within your field or whose followers would primarily benefit from your items.
In this manner, you can be confident that a sizable proportion of the live shopping event attendees will be interested in your brand and become repeat consumers.
Alibaba marked the largest Double 11 shopping festival, making it the greatest shopping event recorded live.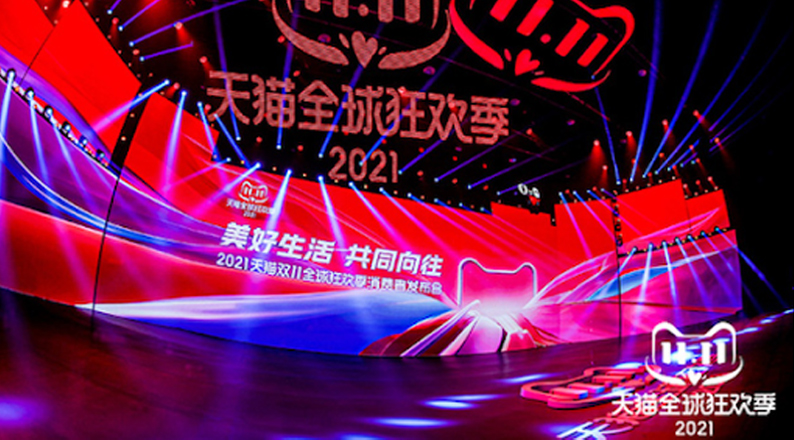 Alibaba's Tmall Double 11 event – Image credit: Chinainternet.com
Can bring underperforming products to the foreground
Livestream shopping experiences can turn poorly performing products into high-performing ones if you have products lying in your store.
First and foremost, determine the most likely reasons why the item isn't moving. Is it too costly? Is it too difficult to use? You may then use live streams events to give it the extra push it needs.
That's not everything. Acknowledging that the products are not quite well-known and that viewers watching may be first to use them may also assist boost sales.
Even so, potential customers will perceive themselves as pioneers due to this. Anyone would love that. The host might pay special attention to what you want to sell and emphasize the product's benefits for a better understanding by the audience.
Alternatively, you can include the underperforming products in unique packages only accessible during the eCommerce livestream shopping event. Livestream shopping events allow you to speed up the marketing process and increase overall sales. This strategy can provide results faster than conventional marketing strategies, generate more revenue, and free up your storage space.
Additionally, the underperforming products could rise to the top now that an influencer has endorsed them.
Elements of a livestream shopping video
Even though livestream shopping seems like an easy eCommerce marketing strategy, it requires a lot of organization as there is no room for edits and corrections once the video has begun. It is therefore vital to plan ahead.
Knowing the essential factors to consider, such as your target audience and the key products you want to push to the market is crucial.
For a successful livestream shopping video that will ensure your brand success, check out the following key features and elements of a livestream shopping event:
The correct platform
Livestream shopping is growing, and thus, more eCommerce platforms are beginning to adopt it. Livestream shopping mainly targets the younger generation and millennials.
It is often broadcast on social media platforms, such as instagram and facebook or on third-party platforms and ecommerce sites like Amazon and Taobao.
Taobao was first introduced by Alibaba in 2016 and has since gained popularity, especially in China. Ensure the platform you choose for your livestream shopping event will conveniently accommodate your needs and that of your viewers.
Host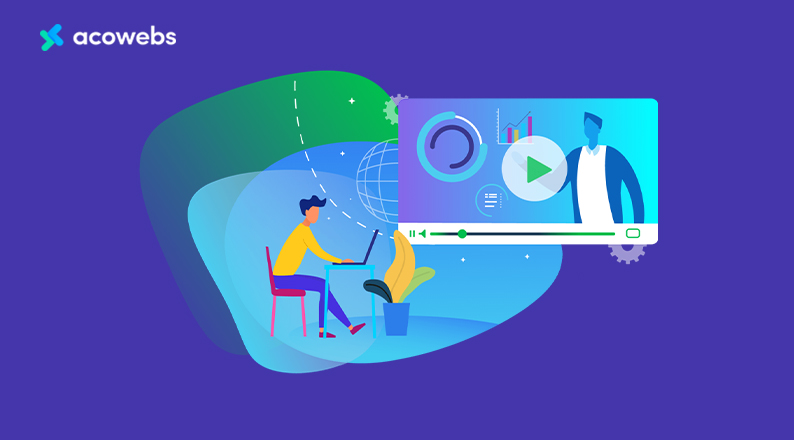 Not everyone can be successful in running a livestream shopping event. However, it is best to use celebrities and top influencers due to their huge following, trust by their audience, and likeability by the public.
Influencers use the people's confidence in them to sell the products and services.
Your host's dressing code is also a contributing factor in connecting with your target audience. It could be a casual outfit to create a friendly, relaxed feel with a primarily home-based audience or an official outfit, depending on the nature of products they are marketing.
Products
Before starting a livestream video, it is crucial to plan out the products you will be showcasing. Figure out the specific products you want to sell more and attach value-adds like discounts, offers, or cash-backs.
Fashion tops the market for livestream shopping displays, but foodstuffs and home furnishings are also popular options. Some hosts opt to showcase an item before a webcast to generate enthusiasm around it before displaying it towards the end of a livestream video.
Individuals are also beginning to look at more expensive products like mansions and vehicles.
Video Content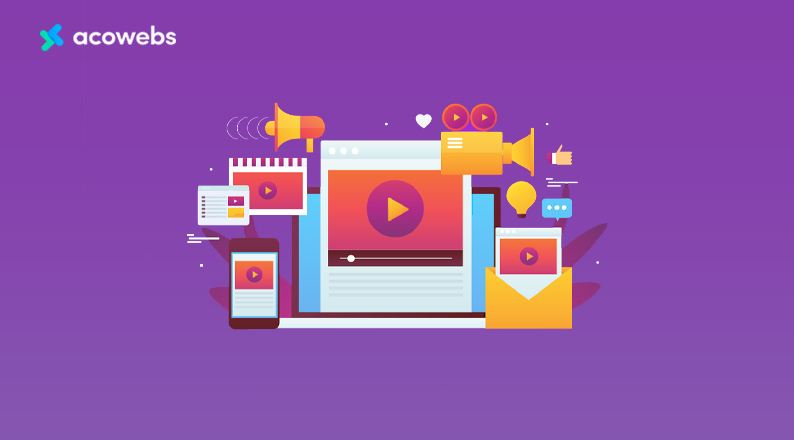 Always ensure to create exciting content to avoid boring your viewers. Your host should be well prepared to make a professional, appealing presentation. An excellent approach to interact with your audience is by the use of Q&A sessions.
Allow your audience to pose whatever questions they have about your product and use this chance to expound more on the features and benefits of the products. This strategy will ensure that you gain your audience's trust quickly and increase sales.
You can use this chance to present new products and feature tutorials on specific products that you feel customers have difficulties handling. It is a great way to connect with your audience as seeing is believing.
Your audience and potential customers understand that when it comes to livestream videos, there is no manipulation or video edits that can be done since it's a live event; it is a highly trustworthy encounter that can possibly maximize your brand presence, customer engagement, and sales.
Examples of brands leveraging livestream shopping
Companies worldwide are now communicating with their clients online to provide fantastic shopping experiences. Here are two real-life examples to get you started:
Nordstrom, an American luxury department store, has started its live broadcast channel to combine its in-store and online capabilities. Its livestream channel enables customers to shop with the help of Nordstrom personnel. It also provides buyers with access to educational events hosted by specialists in different fields. The website neatly lists all of the brand's scheduled virtual events. Whilst Nordstrom is still experimenting with livestream shopping, it has already had excellent results through increased sales.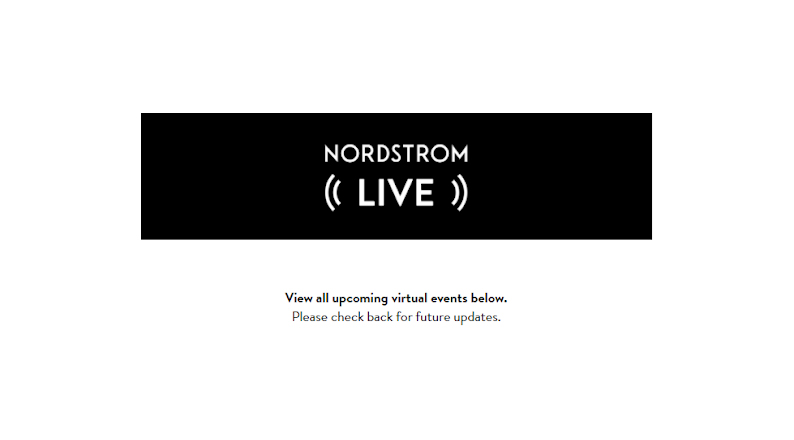 Nordstrom's Livestream Shopping experience – Image credit: Press/nordstrom.com
Quivr, a cold-brew coffee manufacturer, has also seen significant payoffs from advertising its products on Amazon Live. The first live stream hosted by Quivr's co-founder, Ash Crawford, was filmed in his backyard. For an hour, he talked about the brand and its products. Quivr has since conducted more livestream shopping events. Crawford believes that the brand's sales will increase by 150 percent in the 24 hours following every session.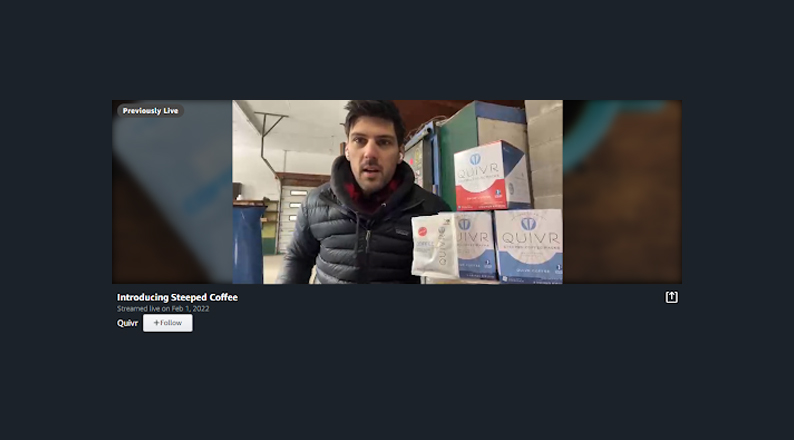 Quivr's livestream video – Image credit: Amazon.com.quivr
Summary
Livestream shopping provides an advanced, real-time level of human connection and personal touch that typical online buying lacks. This is because livestream shopping creates a win-win outcome for both sellers and buyers.
While customers enjoy the ease of buying from all over the world, retailers benefit from the opportunity to boost their sales dramatically. With more corporations investigating the platform, livestream shopping is gradually revolutionizing how brands communicate with customers through renowned hosts.
If you are fast enough to ride the wave of its uniqueness, you will have a leg up on the competition. You will have more time to find the strategy that works for you and enjoy the benefits of livestream shopping firsthand if you start early. If you're still unsure about using live shopping for your eCommerce business, don't be. Choose an excellent platform and get going.
Acowebs are developers of Woocommerce dynamic pricing, a leading WooCommerce plugin that will help you add bulk discounts to products in your stores. Acowebs also has developed various other plugins like the popular plugin that lets you include custom product labels or product badges for the Woocommerce products called WooCommerce Product Labels, which is highly feature-oriented yet lightweight and fast. Supercharge your eCommerce stores with our feature-rich and lightweight WooCommerce plugins.