A number of online stores are being launched these days. Thanks to the growing number of e-commerce platforms and plugins, such as WooCommerce from WordPress that make online stores a success.
Most of the e-commerce platforms support online business prototypes – which mainly help to successfully carry out sales, analysis of data and more. WooCommerce is one of the highly popular platforms, which makes it easier to create, configure and install online sites with ease. In fact, more than 20% of all online stores worldwide is powered by WooCommerce. Isn't that amazing?
This open-source plugin from WordPress makes it easier to drive sales online, regardless of whether you own a B2C or B2B store. WooCommerce makes it easier to even convert retail sales into online wholesale shops. Regardless of whether you designed your site for business retail, you can always convert it into a business-to-business store if it was powered by WooCommerce.
Since WooCommerce is a plugin from WordPress, it is very easy to create an online wholesales store using it because it provides a whole deal of flexibility as is expected of WordPress. It acts as a front-end management tool for a wholesale business store online. You already have the back-end, which is in the form of built-in plugins. In case you want separate stores for your retail and wholesale, WooCommerce makes that possible.
Also Read : WordPress Marketing Tips
Another important highlight of WooCommerce is that it is one of the fastest-growing platforms available. It is even easier to migrate from other platforms to WooCommerce. Many have migrated from platforms, such as Magento to WooCommerce (for making their online retail store go wholesale) with ease. People love the versatility that WooCommerce offers, which is why many are switching from B2C to wholesale using WooCommerce. We will provide you with insights on how WooCommerce becomes one of the top choices for B2B sales.

We will provide you with insights on how WooCommerce becomes one of the top choices for B2B sales
Seamless User Experience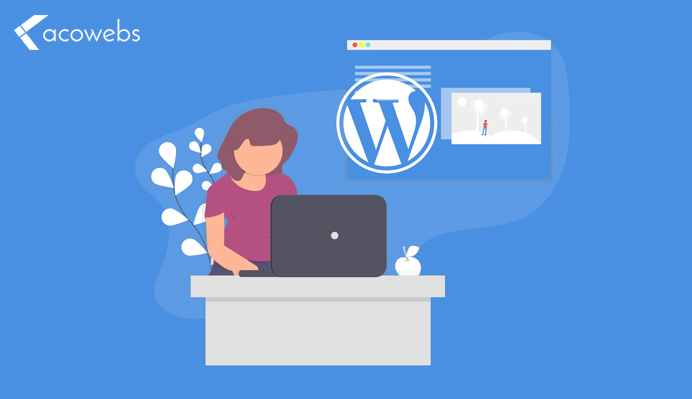 As discussed earlier, WooCommerce powers a number of online stores around the world. It has already made a remarkable place in the world of B2C online business. And now is heading to the chair of fame in the world of B2B businesses.
A number of B2B sites are nowadays being developed using WooCommerce. Moreover, people want their B2B sites to look appealing. Also, the usability factor is the other reason behind the growing popularity of WooCommerce. According to sources, people and their expectations when doing business online have changed over time. They want to provide their customers with the same ease and flexibility for their B2B as provided by B2C sites.
The new generation that is moving into B2B businesses is very particular about what they need. So they have all the information in hand and they are clearly aware of what they are doing. All of their research results come from the internet. It is through the internet that they gather information revolving around everything starting from products to suppliers.
Most of them are using mobile search to get information on what they need.
WooCommerce Driving B2B
Buyers and Accounts
With B2B companies, it is a norm to have more than one person use multiple accounts (in the form of buyers). They have the necessary permissions to log in and acquire the necessary permissions (it usually occurs that there might come a particular instance when they might have to take a look at each other's orders).
Also Read : Customize Woocommerce Product Pages
But with WooCommerce, this might not be easy. When you try to set up or link WooCommerce with multiple accounts, it might end up being complicated and sometimes too expensive as well.
Complications in Checkout Processes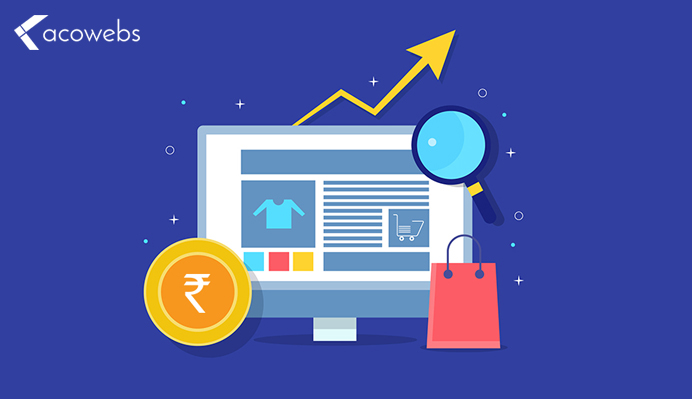 Based on insights from certain experts and people who have used WooCommerce for their B2B businesses, it is found that it might not be a great choice. Certain B2B organizations use check out configurations that come with specific requirements. Some products do not have permission to ship to some states. In that case, you can implement those WooCommerce plugins that would allow a merchant to limit shipping in the way they want.
But there are other situations, for example, if a company wants a specific product to be recommended during their checkout process, it gets complicated. The original one might get restricted. In such situations, other plugins or platforms might come in handy rather than choosing WooCommerce.
The Better Side of WooCommerce
While there are specific limitations when using WooCommerce for B2B sites, it also offers a number of benefits.
Setting Up a Website was Never as Easy as This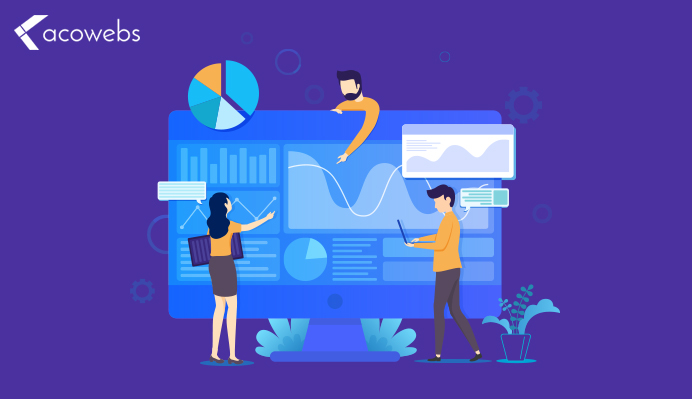 When setting up your B2B site, you do not want any bugs or errors popping up. And if you are planning to do this all by yourself, you need it to be easy, unless you have prior programming knowledge or experience with setting up e-commerce stores. But when you are using a platform as simple as WooCommerce, everything becomes easy. Of course, we know how flexible WordPress is. WooCommerce is nothing less. However, in the future, if you plan to add or update your site with some additional or new features, then you might need to hire professional help, which you can always.
When compared to others, it is easy to install and set up the WordPress platform and its plugins.
Also Read : History of Woocommerce
Content Systems
Content is always the king. The customer is here for the content. When it comes to b2b sites, people consider Content as the most important factor. They do not go ahead with their purchase decisions unless they have the appropriate details of each product. WooCommerce being WordPress plugin makes it easier for developing content in the form of photos, videos, case studies, blogs, product descriptions in detail along with customer reviews and testimonials.
When you have appropriate and accurate information on your site, it helps in building trust. This influences the purchase decisions of your people as well. WooCommerce makes this easy for people.
Long-Term Needs
Based on how you have been working with your website, it might not be easy to deal with its maintenance, and this would result in further expenses and time. This is why it is really imperative that you implement a platform that comes with scalable innovation, connecting bits and pieces of plugins. This kind of collaboration would bring about a customization system, making it easier to bring about updates for the main products as well as the plugins.
WooCommerce Provides Tools
It is important that your B2B site is as agile as any other B2C site. To maintain this agility, there are a number of WooCommerce tools as listed below:
Dynamic Pricing
Yes, you've heard of that tool before. Your buyers love bulk discounts. With this extension, you can implement discounts in your price according to your requirements – mark up from manufacturer's cost or a percent of the retail price. For shoppers who indulge in high-volume sales, you can always provide rebates. It also allows you to set up a variety of customer types based on whether your main customers are individuals or businesses.
Also Read : Dynamic Pricing Strategy For WooCommerce
MSRP business
This makes it easier for B2B purchasers to make a comparison between the suggested retail price from other manufacturers with the price that you have listed on your site. This is the best option for bulk imports.
Customers and Categories
Payments and Shipping (Role-Based)
With this feature, you can customize the roles of different users when it comes to payment and shipping methods. This is one of the best ways you can use to limit retail customers from availing certain benefits that are meant for wholesale businesses.
On the basis of the credit variations, you have the power to assign invoices to specific or all your wholesalers (according to your preference) (you could do anything – like assigning 1% net depending on how many times the particular buyer shopped with your site)
Categories
Does your business have a sizable retail customer base? You can organize this as separate from the wholesale customers. All you have to do is set permissions (restrict retail access) for larger inventories and pricing (to retailers, opening up special permissions for wholesalers).
Visibility or Access to Catalog
You can always keep the e-commerce function on or off based on what you need. In some instances, retail sales would take off more than the others. In that case, you would need to put up certain functionalities that would open up options both retail and wholesale. Provide them with choices, such as how they would reach you out: your contact details – phone or email.
Management of Sales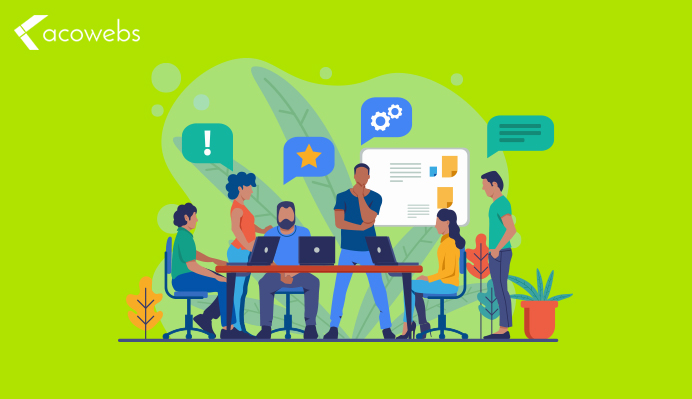 Managing salespeople could be a complication when using an e-commerce site. But with the extension: Cost of Goods from WooCommerce it is easy to showcase profits along with the price of products based on customers. With the customers tab, you can create a field or section that would allot a dedicated salesperson while limiting who can see the customer he or she tends to.
Also Read : Ways to Speed up Your WooCommerce Website
The User Role Editor plugin from WordPress makes this easier. It helps you to create a variety of users (from the standard drop down menu).
You are addressing a number of concerns by including salespersons. When your customer comes to your site and finds that no one is online to address their query, you are creating a wrong impression. They might leave and would never return. With a salesperson, all these concerns can be solved with ease.
Now, you can decide whether you would like to use WooCommerce for your B2B business or not.
Acowebs are developers of WooCommerce Discount Rules that will help you personalize your stores. It supports the additional option with feature-rich add-ons which are woocommerce product addons, that are lightweight and fast. You can easily update your store with these add-ons and enjoy a hassle-free experience, check out the best options for additional woocommerce custom product options.