When it comes to an eCommerce site, there are numerous things you need to keep in mind. In addition to the fundamental requirements, you must worry about speed optimization, fast shipping, secure checkouts, and email marketing.
Shopify App Store features a system of applications that are useful in running numerous tasks required to succeed in your online business.
As a business owner, you can improve various features and add dimensions to your apps to help them fulfill your desired functions.
Shopify apps support automated processes, a crucial feature for the eCommerce sector. Many apps are available on the Shopify App Business, making it difficult for beginners and experienced Shopify store owners to choose the best one.
In this article, we'll offer advice on how to solve the Shopify selecting applications issue.
We'll provide you with some tips that will assist you to pick the best Shopify apps and in comprehending why using these applications is crucial for your online business.
How to Pick the Best Shopify Apps
Shopify is the fourth-largest eCommerce market, with around 10% of the overall eCommerce market share. WooCommerce comes first, while Squarespace comes second.
You can utilize a variety of Shopify applications for your company. Before choosing one, you should understand how each one functions and the potential benefits it may have for your company.
You must take the following into account to fully utilize the Shopify platform's benefits and ensure you don't purchase useless apps for your business.
1. Identifying Your Business Needs
Before putting an idea into practice in any type of business, a business owner must first determine whether they truly need it and whether doing so will align with the company's culture, values, and objectives.
The key is that it is simpler to navigate through different categories when you are clear on your criteria. Instead of relying on applications to grab your attention, you may simply go out and look for the best app.
Additionally, you should be aware that not all of your issues will be resolved by Shopify apps. Some of these issues can be resolved by seeking customer feedback, developing your team, creating blog posts, and other methods.
You should only do this if using a certain Shopify app will address your problem.
When setting out the goals you hope for the Shopify apps to achieve, ensure they are Specific, Measurable, Attainable, Realistic, and Timely (SMART). Also, after incorporating the apps into your business, it is not guaranteed that everything will work out for you drastically.
Changes take time, and you need to be patient and conduct a lot of evaluations after installing different apps for your business.
2. Shortlisting of Shopify Apps
In choosing the best Shopify apps for your store, you will need to list down the apps you need most to the ones you least need.
The apps you require are identified through understanding your needs. This will assist you in avoiding the installation of pointless applications that could slow down your platform's operations.
You need to know how to pick the best Shopify apps through the following shortlisting criteria.
1. Keyword search
You can navigate the Shopify App Store by typing the problems you need to solve into the search bar. The results are various apps matching your business needs. After that, you must research the software that best fits your problem.
Before choosing any app, you can read the ratings and reviews. Additionally, you should confirm that the app will work with other components of your eCommerce platform.
2. Collections
Shopify creates collections based on several factors, such as the kinds of apps and merchants. You can easily search for the best emailing apps, best delivery apps, etc.
This approach saves you time from going through a million apps.
3. Shopify-recommended apps
You can find Shopify apps even faster by browsing the apps that the Shopify staff has already recommended. Reliable apps have high ratings and reviews. Shopify will recommend apps that have proved helpful to numerous eCommerce platforms.
Below is an example showing all categories you can find your apps to cater to your business needs. The pricing, ratings, and reviews are all included in the app overview.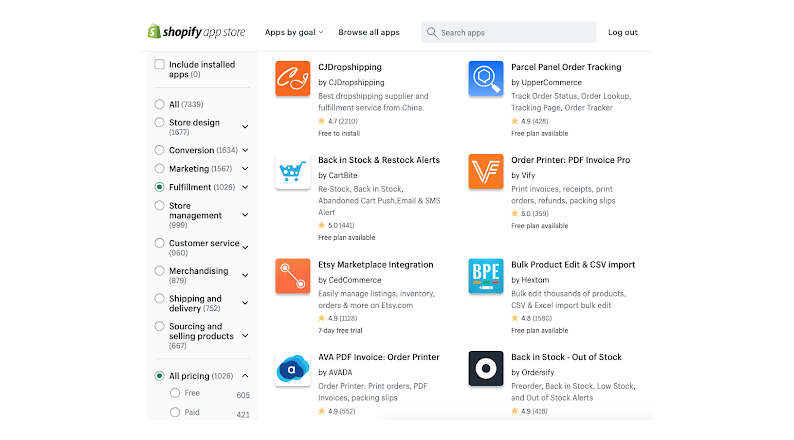 Shopify App Categories – Image Source: Zapier
3. The Price
As a beginner on a tight budget, you may be tempted to go for the free app from the Shopify App Store.
The reality is for the applications to help you solve your mysteries, you will need to reach deeper into your pockets.
The reason why you are choosing the best Shopify apps is to be able to compete favorably with your competitors. If your competitor is using automated apps, you don't want to be the one offering conventional services.
You should embrace self-honesty. Get to know how much you are willing to spend on more efficiency, greater usability, better reporting, or whatever you want to achieve.
Your options for Shopify apps expand as a result of a predetermined budget.
A free program that meets your needs just as well as a paid one is still fantastic. But choosing an app just because it's free will frequently cost you more in the long run in terms of money and time. Some of these free apps load slowly and have limited features.
The cost of apps varies according to features like automation, worldwide usage, the date the app was modified, etc.
Keep in mind that not every item on your wish list needs to be incorporated immediately. If you're incapable of doing so, you can take things slow.
4. The Description
The description should be your priority when deciding how to pick the best Shopify apps.
The advantage of the Shopify App Store is that it offers descriptions through videos, manuals, slides, and screenshots. This is a good illustration of a business that values its users' requirements.
Their marketing approach aims to pique your interest in their goods.
Remember when selecting an app that you are looking for a good developer that will eventually bring benefit to your eCommerce store. The app description fastens the client's decision-making.
An illustration below shows how an app from the Shopify app store will be helpful for your eCommerce platform.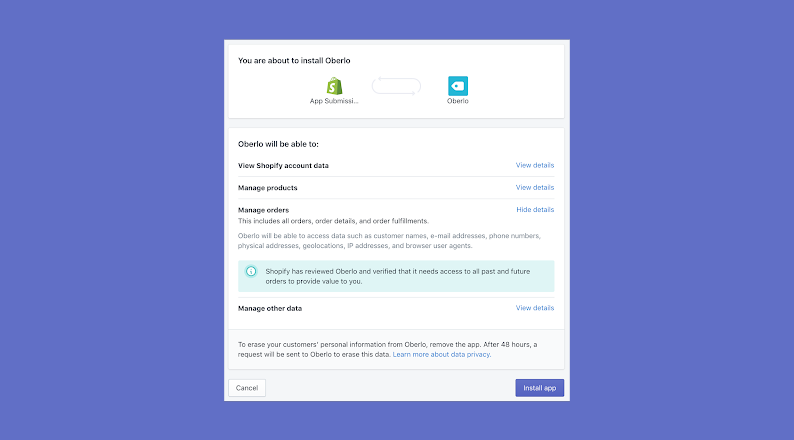 App Description – Image Source: Shopify
5. Rating and Reviews
Reviews can reveal a lot about a product's functioning and disclose significant information about how users interacted with the app's developers. The more reviews, the more hints there are.
Shopify App store has a competent marketing staff that actively requests reviews for different apps and is confident enough to display them. The reviews can be found through the following groupings:
a. One and two-star reviews
It's acceptable to read one-star reviews, but don't spend too much time learning why the reviewer gave the product one rating in the first place.
These typically involve a combination of sincere worries and outright retaliation. However, you may observe how the business responds. Business responses indicate how the developer may handle you if you have an issue.
You can carefully read the review and the developer's comments for the two stars.
Anyone taking the time to give a two-star review typically has a valid complaint but is also level-headed enough to recognize both the positive and negative aspects of the experience.
b. Three-star reviews
The three-star reviews are neutral ones. A customer might have found the app helpful, but it did not fulfill their full business needs.
On the other side, the app developer responds positively and is willing to do what it takes to improve the app and meet the user's needs.
c. Four and five-star reviews
Both four and five-star reviews are an indication of exemplary customer service and user experience.
It is normal not to find all information in the description tag, and this is where the rating and reviews come in handy.
Investment in highly rated apps should be on your bucket list. This means that you will have fewer complaints and smooth integration of apps with your existing system.
An illustration below shows a product rating and review button. All you need to do is click the button and read all the reviews you can manage for easy decision-making.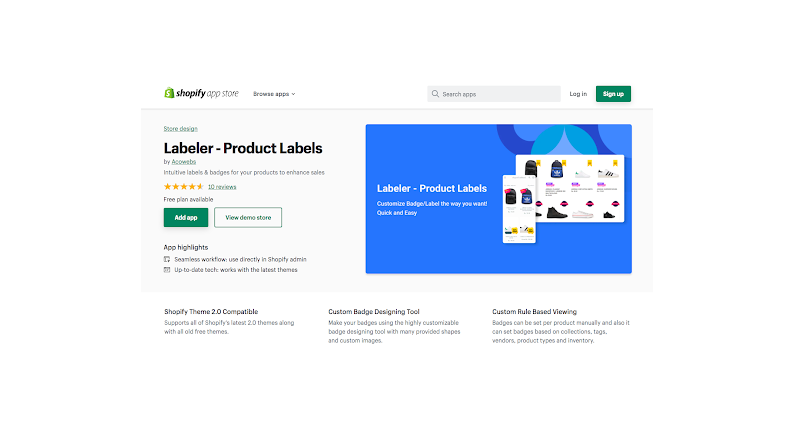 App Ratings and Reviews – Image Source: Labeler Shopify App
6. Support
Reading reviews is not enough; you must also determine the dependability of the support platform to choose the best Shopify apps.
This section includes links to the developer's FAQ, website, contact information, privacy statement, and email address.
The answer to understanding an app may lie in its comprehensive FAQ. It demonstrates hidden features and the difficulty of troubleshooting the app and gives you confidence that you can handle many issues independently.
You can also learn a little bit about the developer on their website. Things you can know include:
Do they operate as a sole proprietorship from their basement?
Is it a sizable business that offers a range of goods?
Why do they create Shopify applications?
A developer's willingness to invest time and money in their website and brand is indicated by how much effort they put into letting their customers know about their apps.
When opened, a FAQ section appears like the one below. It demonstrates that you are not alone in raising essential issues.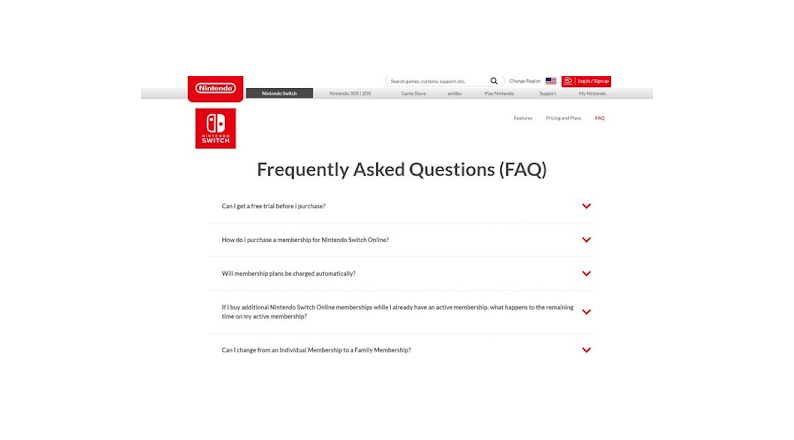 FAQ Section – Image Source: Hero Themes
7. Installation of The App
It's time to install the best Shopify app now that you know all its essential details and have considered it. This process is simple.
After downloading the program, all you have to do is click install. Most of the time, you must grant the app access to your site before installing it.
You usually give the app permission to view your orders, theme files, product information, customer records, and all other aspects of your shop.
If the app has a fee, you can choose a payment option that will go into effect after the trial period.
You should pay close attention to this material since numerous programs have variable charges, which fluctuate according to the number of clients, the volume of orders, or even their credit system.
Before proceeding, be aware of the charges you are committing to so there are no expensive surprises later. You can use the app now that it has been installed and everything is ready.
It is not a guarantee that you will comprehend all of the navigational procedures just because you read the descriptions in their entirety before installation.
You can contact the app developer for assistance if you have trouble with a particular step. You can delete the app during the free trial if it is proving difficult to integrate with other systems or if it is not meeting your needs.
8. Monitoring and Evaluation
It can take a while to set up a new website. When you're through, you get a sigh of relief and satisfaction. You might feel that things are now okay, and you don't need to check the performance process.
It's also crucial to constantly check your site, even though your upfront work should pay off in cheap upkeep.
Your website maintenance checklist should include items like:
Checking whether the website theme is the current one.
If the content on your products and pages is accurate and up to date.
If orders are archived and inactive products, have been removed.
Incomplete customer records that need to be updated.
Upgrading new price changes.
Make sure to back up your data before doing any maintenance work to avoid accidentally deleting important information.
A review is crucial later to see whether you are still using all of the Shopify apps you installed. You may have installed some apps to solve short-term problems.
This implies that continuing to pay for them while not using them is unfair to your business. Also, some apps become outdated, and it is time to install a better one serving the same purpose.
Always be on the lookout for the reviews your customers give about a certain app. This will help you know the areas you can request the app developer to work on or whether you need to do away with the app.
Best Shopify Apps Examples for 2022
With an understanding of how to pick the best Shopify apps, we can look at some best Shopify apps that can be advantageous for your eCommerce store.
1. Labeler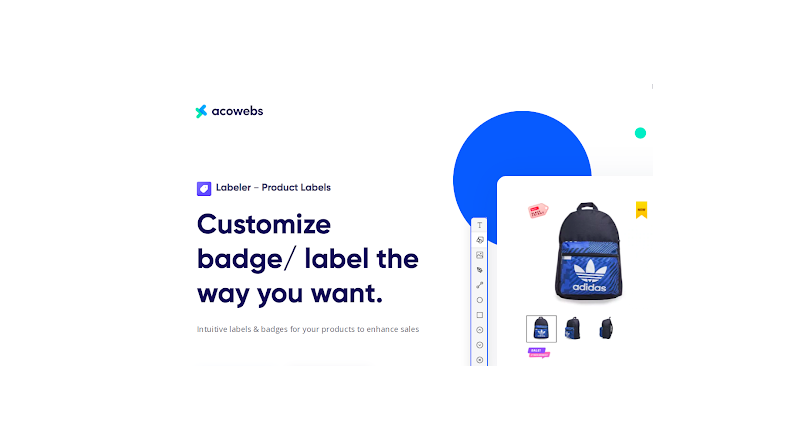 Labeler from Acowebs is a leading Shopify Product Labels app for adding custom labels or badges on your Shopify product pages. Labeler comes with a lot of options and custominations and is one of the most user friendly app in its category. With its intuitive label designs and personalization option to match to your theme, it offers to provide call-to-actions on your ecommerce products that stands out and thereby increase conversions.
2. Rewind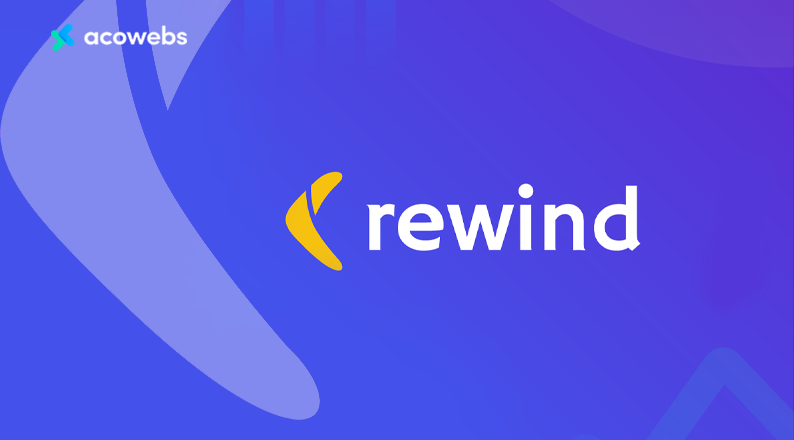 Rewind Logo – Image Source: Rewind
Rewind is a Shopify app you can use to continuously back up your data and restore it late after some website maintenance procedures.
Items you can back up include pictures, descriptions, blogs, themes, orders, pages, contact lists, and more.
3. Seguno
Seguno is among the best Shopify apps you can use in your eCommerce platform to welcome your customers onboard through welcome emails.
Additionally, the program creates thank-you emails. Through this, you get to build customer trust and loyalty.
Seguno Email Generated Example – Image Source: Seguno
4. Printful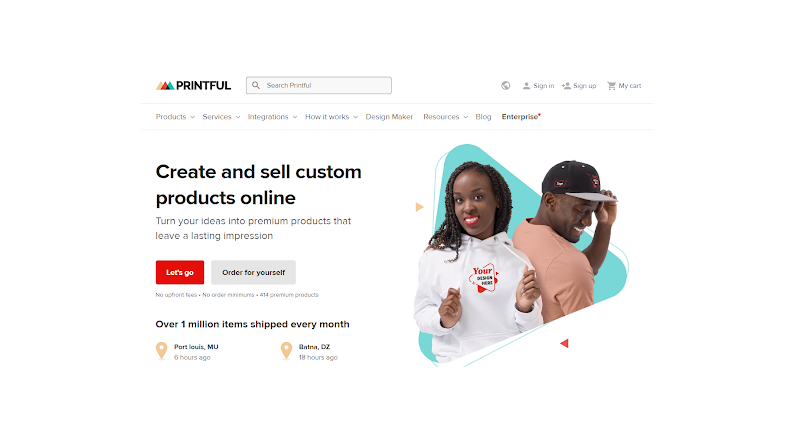 Printful Home Page – Image Source: Printful
Printful is one of the top software programs for print-on-demand.
You may use print-on-demand to make personalized apparel for your audience right away if you want to start your own clothing business but don't have the time to make your own things from scratch.
A fulfillment center, access to your order-creation warehouse, and simple print-on-demand dropshipping are all provided by Printful.
5. Spocket
Spocket is among the best Shopify dropshipping apps.
Spocket Illustration – Image Source: Spocket
The app helps you locate the best US and EU products to market, and you can use its vast marketplace to connect with suppliers near your target market.
The app comes with the following benefits:
A good 2–5 day shipping delivery record.
A sizable database that makes finding products simple and convenient.
Automated processes for your Shopify dropshipping operations.
6. Adoric
You can utilize Adoric, a lead generation and conversion optimization tool, to create pop-ups for your Shopify store.
Goals the app can make you achieve include:
Increasing the number of visitors who become paying customers
Decreasing cart abandonment
Expanding your email list
Effectively running promotions and marketing campaigns, 
Gathering marketing data 
Upselling your consumers
7. Ph Multi Carrier Shipping Label App

You can use the PH Multi-Carrier Shipping Label app to automate all the shipping tasks for your Shopify store. The app is certified by globally used carriers like FedEx, UPS, USPS, Canada Post, Australia Post, Purolator, etc,
The app comes with the following beneficial features:
Display Real-time shipping rates from multiple carriers like FedEx, UPS, USPS, DHL, etc to your customers at the checkout page
Print shipping labels in bulk with a single click
Track your Shopify shipments in real time
Multiple Parcel Packing Methods with Complete Control
Easy Adjustment of Shipping Costs
Choose the Lowest-Cost Shipping Services Automatically
Estimate Delivery Date on Checkout
Carrier Pickup Requests & Manifests
Summary
Learning how to pick the best Shopify apps for your store should be your priority.
Always start by identifying your needs to know which app suits them. After learning your needs, shortlist the apps to the most important ones, and learn about their description and prices.
Knowing the reviews and rating is essential since they are the most genuine things you will find on the Shopify app store. After installing different apps, make sure to do a follow-up on how each app is performing. You should do away with them if they are not meeting your needs.
The evaluation also helps you know any changes made to an app and maintenance needs.
The customer you are serving also has a role in the new apps if it targets them. You should check up on their reaction to know what arrears to improve on.
There are thousands of apps available in the Shopify app store. Do not rush into installing one before finding out how it works and the impact it will bring to your business.
We hope the information in this article will make it easier for you to choose the best Shopify apps for your store.
Acowebs are developers of WooCommerce plugins that will help you personalize your stores. It supports the additional option with feature-rich add-ons which are WooCommerce Product Addons, that are lightweight and fast. Update your store with these add-ons and enjoy a hassle-free experience