With the advance in technology, eCommerce integration has increased immensely. More businesses are now selling online, regardless of their business core.
Unsurprisingly, smaller businesses and remote-based intermediaries are utilizing WooCommerce to develop eCommerce stores to sell online.
And because WordPress is the world's most popular CMS, it's the ultimate choice for integration when creating an eCommerce store. As such, eCommerce solutions that run within WordPress are very effective.
WooCommerce, being one of the solutions, provides both simplicity and smooth customization.
So here's our ultimate guide on WooCommerce. Even more, we'll walk you step-by-step on how to use it and some of the things to consider to benefit the most from WooCommerce.
Ready? Let's dive in.
What is Woocommerce – The Overview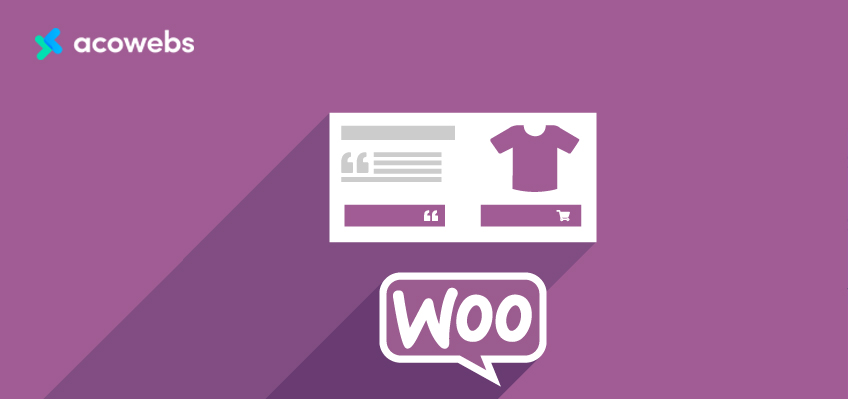 WooCommerce is a free eCommerce software that enhances online sales. It's the most popular eCommerce platform with 82,477,514 users worldwide.
WooCommerce came as a result of WordPress extension – a reputable website builder in the industry.
This extension allows users to create an eCommerce website from scratch or incorporate shopping cart components to an existing site.
Its open-source functionality allows users to download and integrate it for free. However, you'll still need to acquire a domain name and web hosting provider, of course, at a fee.
Why Should You Use Woocommerce?
WooCommerce is not only a unique plugin but also the most popular with over five-million active installations.
Even so, there are tons of WooCommerce alternatives that possess similar functionalities. For example, Shopify is a standalone eCommerce solution that can help you set up an eCommerce store without integrating it with WordPress.
So, why should you consider WooCommerce? It exhibits tons of unique benefits on its own, which are incomparable to its competitors.
In addition to the many benefits, WooCommerce is reinforced by users' active development and thriving society.
This means a hassle-free integration for WooCommerce. Unlike other eCommerce plugins, WooCommerce provides a more straightforward solution for finding WordPress themes.
It's also a free, open-source product, which means that you don't have to pay a monthly subscription unless you opt for the premium add-on, which allows you to add geolocated rules for currency conversion.
What's more, Woocommerce lets you add an eCommerce store to your existing website or vice versa. Also, integrating WooCommerce within your existing WP is dead simple since it runs within WordPress.
Sadly, there are instances when WooCommerce might not be a good bet. If you're incorporating dropshipping in your eCommerce store, a solution like Shopify might be a perfect fit.
Similarly, for virtual sales and downloadable products, plugins such as Easy Digital Downloads can be great for your store. However, WooCommerce remains the leading software in the world of eCommerce.
Now that you have all the reasons to consider WooCommerce let's see how it has taken over the eCommerce World, shall we?
How Woocommerce has Possessed the eCommerce World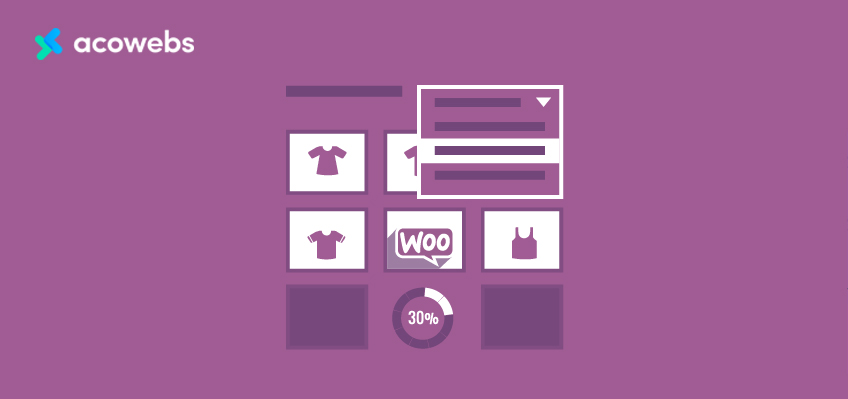 WooCommerce is the world's most popular WP eCommerce plugin, and it offers an excellent base for users to create an optimized, user-friendly online store.
With WooCommerce, users are assured of seamless add-ons, payment methods, and integrated payment gateways.
A functional dashboard allows administrators and business managers to evaluate sales while monitoring stock levels and overall performance. Even more, WooCommerce provides versatility in a way that it can accommodate any design you could ever desire.
The demand for a customizable eCommerce solution increased the moment WordPress gained power. As of 2008, WordPress fanatics from different countries came up with the idea to develop WooCommerce.
Often, they would share all the information and ideas via email, which eventually evolved into WooCommerce. Today, millions of users are using this plugin for their eCommerce stores.
In 2011, WooCommerce was officially launched and designed by WooThemes, a theme store by then. However, it became the most promising product they ever had.
As of 2018, WooCommerce had gained popularity, and eight percent of online stores were already using it to maximize sales. The best part? Users can download it over 50,000 times a day. And yes, the installation process is a no brainer.
What You Need to Set Up a Woocommerce Store
The following items are a must-have when you intend to create a WooCommerce site from scratch.
WordPress hosting accounts for storing your website files.
A domain name, which is your website's official address on the internet.
An SSL Certificate for seamless online payments.
While the WooCommerce plugin is free, you'll have to pay a little fee for the above items. But why should you pay for these items when setting up a WooCommerce is free?
Well, paying for the above items will not only allow you to set up a WooCommerce site but any website of your choice.
The price of your WooCommerce will depend on the services you choose for your website. However, you can manage the expenses by purchasing what you need at the moment.
Once your business gains momentum, you may start adding other items.
Usually, a web hosting fee would cost you around $7.99 per month, $14.99 per year for the domain name, and $69.99 per year for an SSL certificate.
While this is a massive investment, it's worth giving it a thought. Fortunately, Bluehost offers significant web hosting discounts that include a free domain name and SSL certificate for a starter site.
It's the world's recommended hosting provider for WooCommerce and WordPress. Bluehost also takes pride in hosting millions of websites around the world.
How to Use Woocommerce: A Step-By-Step Guide
Step 1: Choose the Right Web Hosting Provider
Being knowledgeable about your hosting needs is very critical; otherwise, you'll find it daunting to choose the right web host. It would help if you ask yourself the following questions:
What kind of website are you planning to build?
Which platform are you planning to settle with? ie WordPress.
Are you creating a blogging site or an e-commerce site?
Do you need to integrate a unique software to help with coding functionalities, such as PHP and java?
What volume of traffic are you anticipating?
Are you planning on having multiple websites?
If you're starting a blogging website, then a shared hosting plan is a good bet. However, for an e-commerce site, you'll need an e-commerce hosting plan, depending on the hosting provider you choose.
You can use this hosting plan as long as you wish unless the web host dismisses you due to massive traffic that's difficult to manage with a shared account.
For the most part, your choice of web host should provide upgrade options once your website starts generating income and your shared hosting is unable to accommodate your increasing traffic needs.
ALSO READ: Breathe New Life into WooCommerce with Managed Hosting by Cloudways
Step 2: Integrate WooCommerce With WordPress
Integrating WooCommerce with WordPress is a no brainer with most web hosting providers. Bluehost, for example, offers a one-click WP installation upon signing up for a hosting web account.
Once you've created a hosting account with Bluehost, head over to your hosting dashboard and click on the 'Log in to WordPress' button. You can use this as a shortcut to log into your WooCommerce without entering a password.
Before diving into the WooCommerce installation process, make sure to set up basic WP settings. Head to the Settings page in the WordPress admin section and modify your website's title then add a tagline (optional).
Like mentioned before, Bluehost will provide you with a free domain name and SSL certificate, which will be installed automatically.
Meanwhile, ensure that your URL indicates 'https' and not 'http'. If you're finding it difficult to enable the SSL in WordPress, please contact customer support or watch a tutorial.
Once everything is set, check the website admin email address for password reset requests. Create a password that's easy to remember. To select the right timezone for your site, scroll down a little down the settings page.
You may then review all the Settings before you can click on the 'Save Changes' button. If everything seems right, it might be time to install WooCommerce.
Step 3: Install and Setup WooCommerce
As with any WP plugin, follow the same procedure to install WooCommerce to your WordPress account.
Head onto the Plugins page and click on the 'Add New Page' option then search for WooCommerce. WordPress will then outline your search results, after which, you can click on the 'Install Now' button.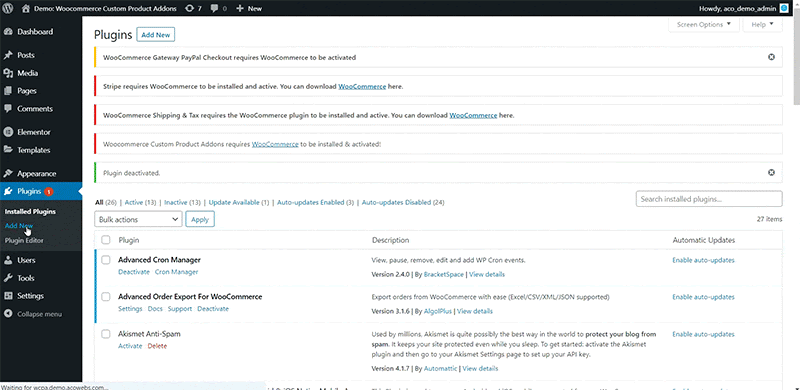 WordPress will automatically find the plugin files and install WooCommerce to your store. Once done, click on the 'Activate' button to launch it. WooCommerce will then initiate the WooCommerce setup wizard.
Next, choose your store location, currency, and the kind of products you intend to sell. You may then click on the 'Let's go' button to continue.
At this point, you'll be asked to select your preferred method of payment. WooCommerce supports PayPal and Stripe payment gateways as default, so you can choose whichever suits your needs.
Click on the 'Let's go' button to proceed.
In the next step, you'll be prompted to install all the recommended services for WooCommerce. Please uncheck them all and install them when you need them in the future.
After that, WooCommerce setup Wizard will save all your settings. Congratulations! You can start selling in your store.
Step 4. Add Products in WooCommerce
Adding products to your WooCommerce store is dead simple. Head onto the Products page and click on 'Add New' to add your first product.
But before then, you'll need to include a title for your product and a detailed tagline.
After that, you'll need to select your product category by clicking on the 'Add New Product Category' link on your right. You may then categorize the product you're adding, so customers can easily browse through your website.
In the next step, use the 'Product Data' box to choose your product type, add product pricing, shipping cost, among other information.
A short description of the product will then appear, after which, you can use it on multiple product pages on your site. It would be best if you made these descriptions catchy and to the point to attract more clicks.
ALSO READ: WooCommerce SEO: The Ultimate Guide to Follow in 2020
Also, you may want to add product images to your product page. WooCommerce makes it dead simple to incorporate product images and image galleries for each product.
Go to the image section to select the main product image. This will be the core product image that appears on your store searches. You may then add multiple images below it to form a product image gallery.
Finally, review all the product information and click on the 'Publish' button to make your product live. Follow the same procedure to add more products to your store.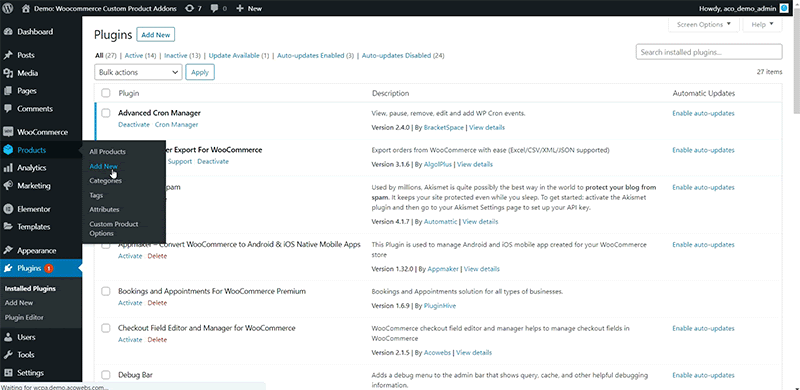 Step 5. Adding Plugins or Addons
By default, WooCommerce provides all the basic features that are needed to run an eCommerce store.
But in some cases, you may need to depend on third-party addons to enable some features in your store that are not part of the default WooCommerce features.
So, for eg, if you need to collect inputs from your customers along with their orders, you can add a free plugin called WooCommerce Product Addons.
For adding Plugins, Go to dashboard and Plugins->Add new
Search for plugin WooCommerce Custom Product addons.
Install and activate it.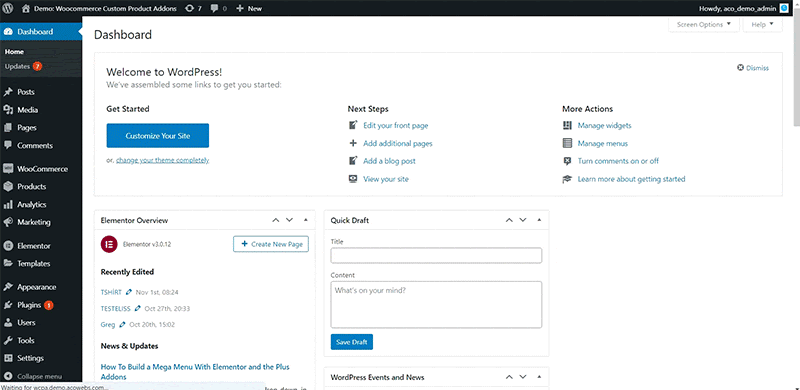 There are many pro plugins also available which come with even more features. WooCommerce Product Options is the pro version of the above plugin.
Some of the other notable WooCommerce plugins are:
WooCommerce Checkout Manager for managing the checkout form fields and it's free version called WooCommerce Checkout Field Editor
WooCommerce Discount Rules for adding bulk discounts, which also has a free plugin named WooCommerce Dynamic Pricing
WooCommerce Product Badges for adding custom badges on the product images- also known as WooCommerce Product Labels
WooCommerce Invoices plugin for generating PDF invoices and packing slips which also has a free version in the name WooCommerce PDF invoices
WooCommerce Wishlist Plugin is a free plugin for users to create and manage a Wishlist with their favorite products.
WooCommerce Frequently Asked Questions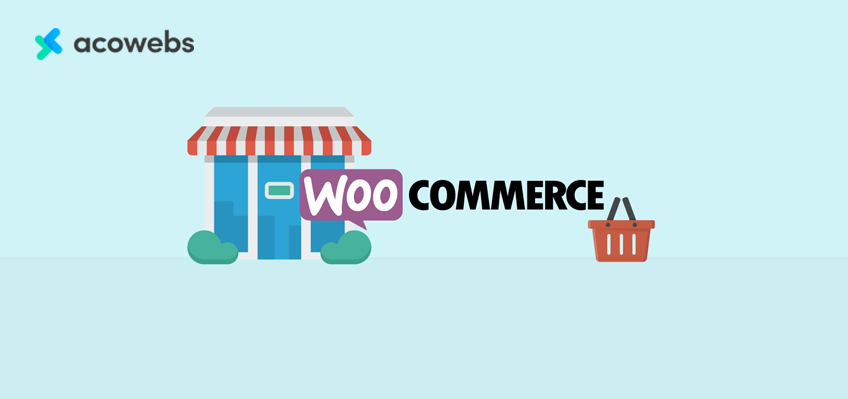 1. What Kind of Products I can sell with WooCommerce?
There is no golden rule that mentions the specific products to sell with WooCommerce. You can sell almost anything – from physical products all through subscriptions.
Often, WooCommerce includes extensions that allow users to use it as an auction site, dropshipping, booking platform, and multi-seller marketplace.
2. What are some WooCommerce alternatives?
While WooCommerce is a reputable eCommerce solution, it may not be a perfect fit for every individual.
Depending on your needs, you may resort to WooCommerce alternatives such as Shopify, Wix eCommerce, BigCommerce, WP eCommerce, among other solutions.
3. Can I use WooCommerce for Dropshipping?
WooCommerce is the world's most recommended choice for a dropshipping site. It includes a good number of WooCommerce dropshipping plugins that lets you handle orders, control dealers, and automate the entire process. So, yes, you can use WooCommerce for dropshipping.
4. Can I add a blog in WooCommerce?
Yes, you can. WooCommerce perfectly runs on WordPress, which is the best blogging platform so far. All you have to do is to include a separate blog section on your website and write posts for them.
5. Can I change my WooCommerce store name?
If you want your store name, simply go to the Settings page in the WP admin section.
Head over and change the title to whichever you wish for. However, the procedure is slightly different when you intend to change the domain name of your WooCommerce store.
6. Where is my WooCommerce login information?
Because WooCommerce is a WordPress plugin, there are no separate WooCommerce login details for the admin section.
Use the WordPress link to log into your WooCommerce dashboard. However, your audience will have a WooCommerce login should they want to access their accounts to make an order.
7. How can I get WooCommerce support?
WooCommerce is free software, and as such, tons of WordPress community and WooCommerce official websites are offering customer support.
You can find the vast majority of WooCommerce support from your WooCommerce hosting providers or extension developers.
So should you need to customize your WooCommerce store, please find a WordPress developer from a trusted company to help you out.
And if you're using plugins from Acowebs, we have a desiccated support team to assist you on any of your queries related to our plugins.
Acowebs are developers of Woocommerce bulk discounts that will help you add bulk discounts to products on your stores. It also developed the plugin for adding various extra product fields which is called Woocommerce custom product addons, that are lightweight and fast. You can easily update your store with these add-ons and enjoy a hassle-free experience, check out the best options for additional Woocommerce custom product addons.