Setting up a Shopify shop is easier than ever before, which means there's considerably more competition. Shopify claims to now have over a million retailers, and the number is continuously increasing.
The new iOS upgrade, in addition to the increase in competition, makes it more difficult to laser target customers, making it harder to achieve an ROI from Facebook advertising.
On top of everything else, retail behemoths like Walmart significantly boosted their e-commerce budget during the COVID-19 pandemic, pushing paid advertising costs through the roof.
On the one hand, there's an increasingly complicated advanced acquisition funnel and an increase in ad fees. On the other, you've got a lot more internet customers to sell to.
If you're looking for some tips to increase your sales on your Shopify store, then this article is for you! Let's look at the major strategies that any Shopify store may use to increase sales in each part of their marketing funnel.
Increase your Shopify store's conversion rate by making sure it is easy to find and navigate
Shopify stores have a high bounce rate compared to Shopify with its standalone e-commerce unit Shopify Plus, which claims a lower bounce rate than the basic plan's 38.7%.
One of the main reasons Shopify store owners fail at converting visitors into potential customers is that their Shopify stores are difficult to navigate.
Make sure the navigation bar is always visible on your Shopify store, and that it's user-friendly. The last thing you want is for people visiting your site to get frustrated and leave without making a purchase!
Update your store's banner to present a clear message of what you sell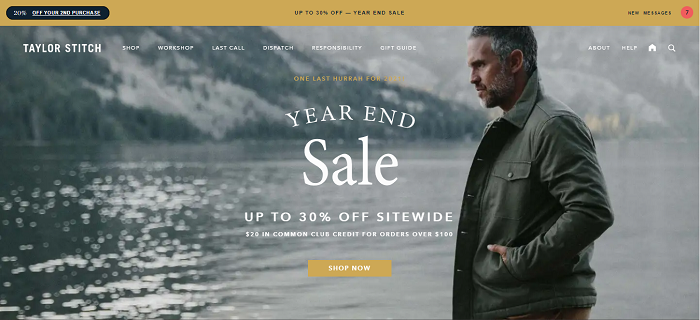 Shopify stores that do a poor job presenting who they are and what they offer tend to have high bounce rates.
Shopify users can get frustrated when their Shopify store's banner is not clear enough about what the Shopify store sells.
If your Shopify store offers various products, make sure to use pictures of each product on your Shopify banners so customers will know exactly what they're getting.
ALSO READ: Using Personalization On Your Online Store To Enhance Customer Experience
Make your products stand out with enticing descriptions, high-quality photos, and persuasive text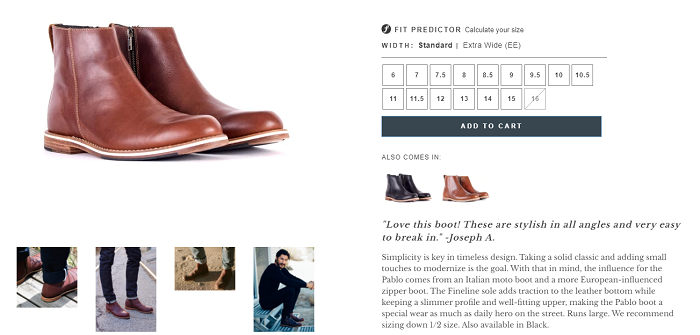 Shopify stores that don't use high-quality images and/or product descriptions tend to bounce visitors.
Shopify store owners need to remember that Shopify is not just a platform for displaying products, but also a salesperson in your Shopify store. The platform even has Shopify apps to help create compelling product copy!
Optimize your site for search engine optimization (SEO) to make it easier for people to find you online
Shopify stores need to be optimized for Shopify's search engine. The platform uses its own web crawler to crawl Shopify stores and index them.
Shopify stores that are not optimized for Shopify may get indexed poorly or not at all by the crawler. The best way to avoid this?
Make sure you use unique titles, meta descriptions, H1 tags, etc., on your Shopify store so the crawler can find it properly!
The loading speed of your Shopify store is another key ranking factor that search engines like Google look into. If your online store page takes longer than 3 seconds to load, there's a good chance that its ranking will drop in SERP.
Optimizing your existing store theme and getting rid of unnecessary add-ons will surely increase Shopify store speed and the overall site performance as well.
ALSO READ: WooCommerce vs Shopify: Which eCommerce Platform is Better?
Offer free shipping or discounts on certain items as a way of drawing in more customers
Shopify stores are also competing with Shopify Plus, which offers Shopify shipping, Shopify customer support, Shopify plus-only features, etc.
Shopify store owners need to do their research on Shopify shipping costs and other factors that affect shopping cart abandonment to see what price points attract more customers.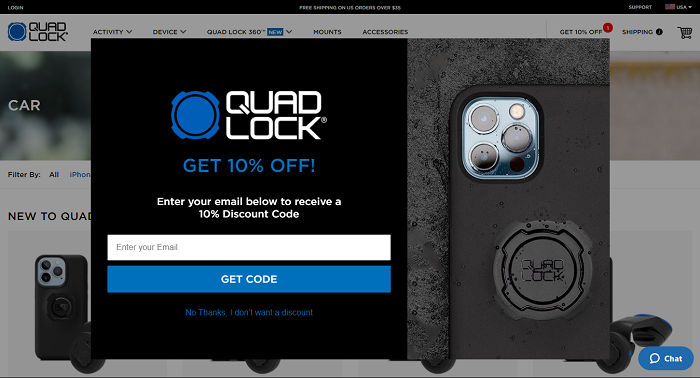 For example, people might be willing to buy a product if you offer free shipping for products over $150 dollars.
Create an email marketing campaign that will keep potential buyers engaged with the company through newsletters and promotional offers
People that have opted into your Shopify store's email marketing list are more likely to buy from your Shopify store.
This is because they were engaged with your Shopify store already before purchase, and showed interest in buying from you!
Shopify has apps for creating newsletters and promotional offers, which can be used to increase conversions on Shopify stores.
Add customer reviews to the product page so shoppers can see what other people think about the item before they buy it
Shopify store owners should add product reviews to their Shopify stores. The platform's algorithm places a high priority on product reviews, which gives Shopify stores that have them a higher chance of ranking highly by the Shopify web crawler.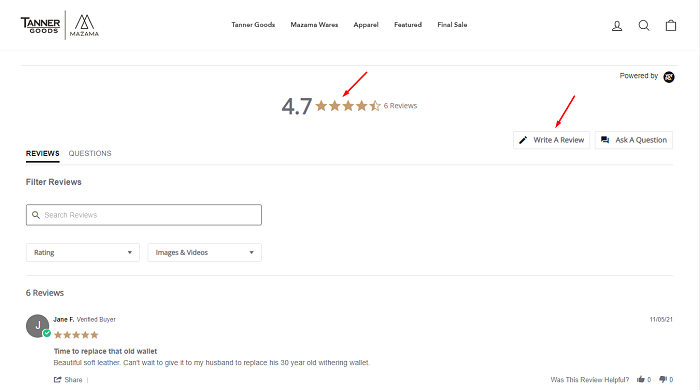 Shopify product reviews can be used to increase sales, Shopify SEO rankings, and engagement on social media.
ALSO READ: 10 ways to optimize your back in stock marketing for your ecommerce store
Add a call to action for your customers
Shopify stores need CTAs (call-to-action) in order to increase conversions. Shopify apps like Shop Pop and Quick Shop can be used to add Shopify CTA buttons on the site so customers know exactly what they should do next.
Create a customer loyalty program that rewards repeat customers with discounts or other incentives
Shopify stores also need loyalty programs to encourage customers to buy more.
The loyalty program, Smile: Rewards & Loyalty, is a good option for Shopify store owners who want to make their Shopify stores stand out with incentive-based shopping!
Make it easy for people to purchase by offering them the option of paying in installments
Shopify stores need payment installments to increase Shopify sales. Shopify's shop-now-pay-later feature is a Shopify app that allows for installment payments, which encourages Shopify customers to buy more from Shopify!
ALSO READ: The future of voice assistants in the ecommerce and other industries
Give free products or services as a bonus for buying something else on the site
Shopify stores should offer bonuses and incentives in order to increase conversions. If someone wants to buy Product A, give them an incentive to also purchase Product B with it (for free).
This makes the customer more likely to make a purchase and increases the chances of return visits.
Offer payment plans if you sell high-ticket items like TVs or iPads
High-ticket Shopify store products are Shopify sale items that are bought infrequently but have enough value to justify the purchase of Shopify store credit.
Shopify offers payment plans for Shopify stores selling high-ticket items, which allows more customers to buy these products since they can pay for them in installments! This increases sales and customer awareness.
Offer discounts or promotions on holidays or national events
There are certain holidays on which more people will be shopping. Find out your Shopify store's most popular selling holidays/events through analytics, and plan discount campaigns around those times of the year!
For example, you could offer 20% off all t-shirts during the summer months when t-shirt sales are higher than normal.
Switch over to Shopify Plus if your store is doing well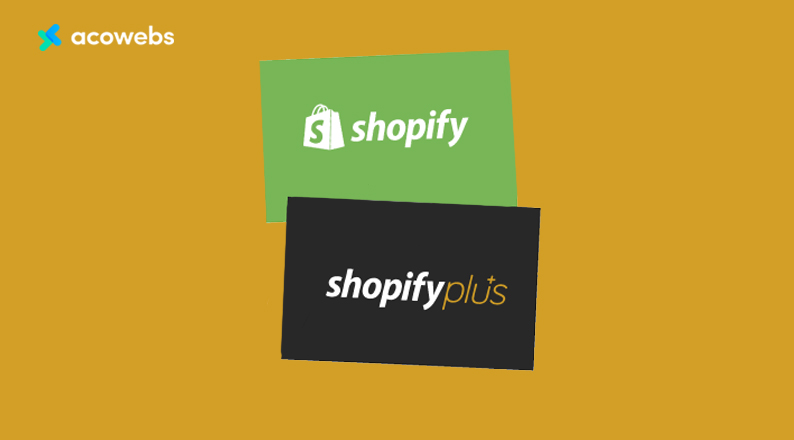 One of the best ways for Shopify stores with high sales volume can increase their sales, even more, is by switching over to the Shopify Plus platform.
The additional benefits of using Shopify Plus include merchandising tools, payment plans, Shopify Plus rewards, SEO tools, and more. Shopify Plus is a great investment for Shopify stores that want to sell even more!
ALSO READ: 10 Foolproof Ways to Improve eCommerce Email Engagement
Promote your store with targeted Facebook and Twitter ads for specific demographics you want to target (i.e., women age 18-35)
Facebook and Twitter ads can be targeted by Shopify demographic information (age, sex, location) and Shopify interests. Social media ads are a great way to increase sales through social media.
Make it easy for customers to reach you or find your products on popular sites like Pinterest and Instagram
Shopify stores should include apps like Social Shop to make it easy for customers to find Shopify products on popular sites like Pinterest and Instagram.
Take advantage of Google AJAX Search API (and other search engine optimization tools) for organic traffic from Google searches
Shopify stores should include SEO tools in their Shopify e-commerce strategies, such as WordPress Yoast SEO, and Mobile App SEO by Moz to increase the number of inbound links and keyword mentions in web pages.
These kinds of SEO tools can improve your site's ranking on major search engines, which will increase your sales.
Generate Shopify sales with Google Adwords ads
Shopify store owners can use advertising platforms like Google Adwords to increase sales by targeting customers who are already searching for products you sell! Ad types include display ads, Shopping ads, search ads, and video ads.
Build links by asking your Shopify customers to write reviews on platforms like Facebook or Yelp
Customer reviews increase conversions since testimonials show that other customers have bought the product and liked it, which makes potential buyers more likely to buy from those Shopify stores as well.
Ask customers to leave reviews on Facebook and popular review sites such as Yelp to generate more sales and traffic.
ALSO READ: Top 8 Social Media Strategies That Every E-commerce Store Needs To Implement
Offer Shopify customer support through live chat or direct email contact
Shopify customers like knowing that they can get help if they need it, and Shopify apps like Olark Live Chat make it easy for Shopify store owners to chat with customers in real-time via a Shopify website or mobile app.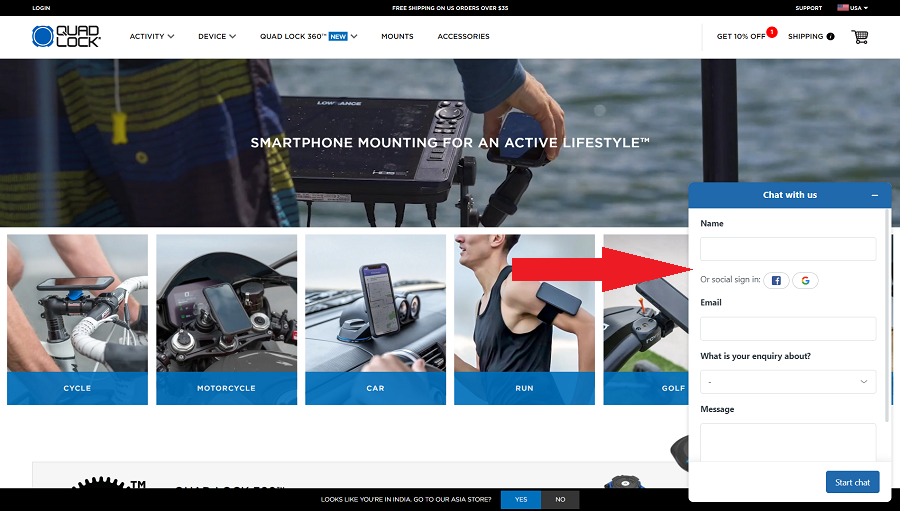 Support solutions such as phone support and email help can increase sales by making interactions with store owners quick and easy!
Create a Shopify blog to boost your Shopify SEO
A Shopify blog is a great way for Shopify stores to generate sales and improve their site's search engine optimization (SEO). By using Shopify blogs, store owners can optimize their content for keywords that potential customers might use when searching for the type of products sold on the e-commerce platform.
This will also create more inbound links which will positively affect your visibility on major search engines like Google, Bing, etc.
Conclusion
Start using the tips above today to increase your Shopify conversions! Not only will you reach more potential customers by following these recommendations, but your existing Shopify customers will also appreciate the additional services offered on their favorite e-commerce store.
All of this will lead to increased sales and more money in your pocket!
Acowebs are developers of Woocommerce bulk discounts that will help you add bulk discounts to products on your stores. It also has developed various other plugins like the popular plugin for managing the checkout form fields in WooCommerce, called Woocommerce Checkout Manager, which is highly feature-oriented yet lightweight and fast. There is also a free version of this plugin available in the WordPress directory named WooCommerce Checkout Field Editor.