WordPress has become one of the most commonly discussed and used frameworks over the web. In fact, developers and designers are choosing it for powering most of their projects. Though it started as a framework for powering blogs, but over time, people started using it for creating websites, e-commerce sites and so on. It is available for free.
WordPress comes with a number of themes and plugins that help in making the design and development process further easier. WooCommerce, one of its plugins, has been serving the e-commerce site development process – it is available free of cost, which means only the add-ons and other features would be the investments when compared with the other expensive frameworks for setting up an e-commerce site. Woocommerce product addons is one of the best plugins to boost sales in e-commerce
Also Read: Woocommerce Vs Magento
If you have never in your dreams thought of using WordPress for your needs, here it is – the right time to think of implementing WordPress for all your web development needs.
Let us start with what is WordPress.
So here, it is – WordPress is an open-source content management system (CMS). As we discussed, more than a decade ago, when it was first launched, WordPress merely served the purpose of a blogging platform or a framework that powered blogs. And now the monotony is changing with WordPress being used for a number of purposes, including developing websites. It is built on PHP and MySQL, at the divergence of the b2/café log blogging software. But with time, WordPress changed and evolved, and grown to become one of the most preferred blogging platform or CMS. It is powering millions of websites across the globe, which means it has come a long way though.
WordPress has powered a fair more than 23% of the internet's web population. This includes the commercial CMSes and even the e-c0mmerce sites. Some of the reasons for WordPress's growing popularity include the ease, simplicity, power and wide range of options that it offers to anyone, preferring to use it, regardless of whether they are beginners or experts at it.
WordPress is easy to use and the websites that it powers exhibit a wide range of sophistication, at par with the current industry standards. Initially, though it was launched with an aim to help authors publish their works on web without hassles, today, this simple platform is powering an innumerable number of websites across the globe.
A number of bloggers, business owners, companies (individuals and organizations alike) are benefiting from the simplicity, strength, ease of use and all other features that it offers. It is getting better with time. And the wide-spread community of WordPress are contributing to making it better, in order to ensure that this platform improves in its functionality, features and all other aspects that it owns.
From the evolution history of WordPress, we can predict that this wonderful framework is here to stay for a longer time. So we can expect more miracles from this in the near future. From the evolution history of WordPress, we can predict that this wonderful framework is here to stay for a longer time. So we can expect more miracles from this in the near future.
Also Read: WordPress Plugins for your website
WordPress is free. Why though?
Being an open-source software (as discussed), WordPress can be used, edited and redistributed – all free of cost. This is one of the reasons you can easily find WordPress code as it is available publicly for free. There is no reason to believe there is a limited validity as this 'free' is absolute 'freedom' and available forever. Go download it from the official website.

Open-source software unlike other tangible products can be copied a million times with no or minimal costs. A huge community of developers are behind this awesome open-source software project and are occasionally updating it with the new trends. At any point of time, anyone can seek help by reporting bugs and get assistance to fix it. Also, if you have any new updates, you can share it here.
Here we have some reasons why choose WordPress:
1. Fast and secure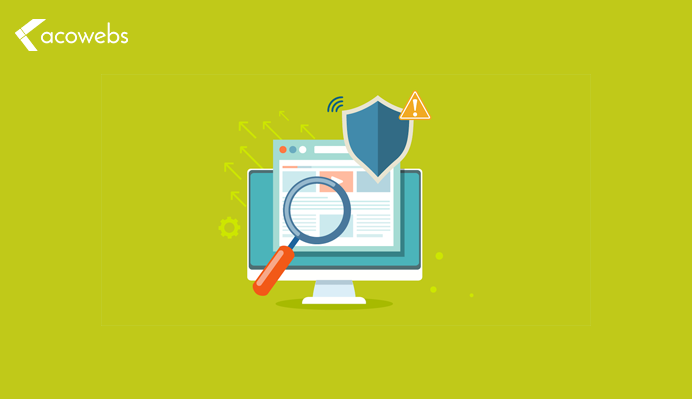 The content management system, which is used to build WordPress is the best – it is fast and secure, and can withstand against any breaches, so hackers are kept at bay as they struggle it really hard to find a way in. Since it is updated regularly, updates are offered to improvise the code and take care of security issues at all point of time. There are a few services, such as blog Vault, and plugins, including 'iThemes Security', which can be used to take care of the security part. Akismet is the spam protection, which WordPress offers considered to be the best one.
2. Community support in favor
Like we discussed, WordPress comes with a huge community support. You can find that every day, people are working on improvising WordPress. It comprises all kinds of WordPress people, such as bloggers, developers, designers, users and all sorts of contributors. And over time, a number of people, who are WordPress fans have come together for a better cause to make it better.
This is how WordPress gets a repair across its features, getting bugs fixed, regular updates and all the needed support. You can always ask whatever questions you have in your mind at the WordPress support forums, and you will find answers and more than one approach to whatever was troubling you. There are Word Camps and meetups organized by WordPress people worldwide. This is somewhere you can catch up with experts and professionals, alike. If you think you have some interesting ideas, you can of course join these awesome forums and share it with others.
3. Open source is a place for expansion
With WordPress, the costs for downloading, installing and upgrading are not involved as it is self hosted. You might be surprised to know that WordPress comes with more than 50,000 WordPress plugins, including search engine optimization, slideshows, contact forms and so on.
4. Cost-effective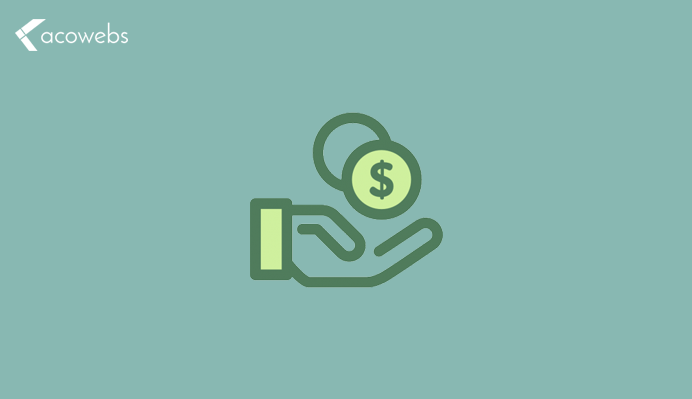 WordPress as we have already discussed is free of cost. So, you need not worry about the investment that will go into designing a site. The design and development costs less. The maintenance and the other related processes are also cheap. You do not need to get a designer or developer do your errands if you have pretty much fair idea of how to update content.
5. Updating your site from anywhere
If you have access to the internet, you have the liberty to update or edit, or make any changes to your site from anywhere at anytime as you wish.
6. Search Engine Optimization (SEO)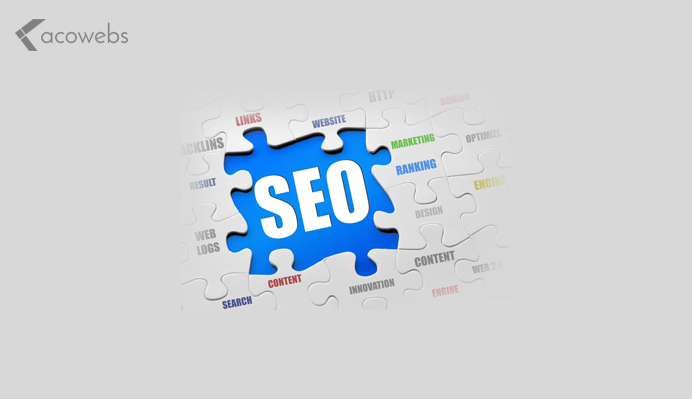 As discussed, WordPress is SEO-friendly – since the code used in WordPress are really simple and consistent, the websites developed using WordPress are easily indexed on Google and other search engines. And you can customize the SEO components of each of the pages based on the ranking hierarchy you choose for these. Decide your SEO campaigns based on which pages or what kind of converting you need for your site.
Also Read: SEO for WordPress sites
7. Syndication is easy
With this, you can actually generate sufficient inbound links for your website. Whenever you post a new entry, it will take you to an RSS feed – which makes it further easier to get your content syndicated across other websites, directories, and so on.
8. Responsiveness is the highlight
In the year 2015, Google made it mandatory to consider mobile when designing websites. Now, responsiveness is emerging as the most important part of any website design process. When using WordPress for your needs, you already have it automatically in-built into your system, which means the responsiveness powers your site and you need not worry about building a new site from the scratch.
9. Upgrading site's capabilities is easier
If you plan to add new features or functionalities to the existing websites, the process might get tedious. This just does not happen with sites that are powered using WordPress. You can install plugins, which can help you with the upgradation process in not less than three steps. The WordPress community provides documentation for every best practice that is introduced. This means whenever you add a new feature to your site, you better get it documented for your friends out there.
10. Content Marketing
When you have a website that is WordPress-themed, you are more at luck than having any other kinds of traditional framework-powered website. This provides you with the ease to update the content on your site as and when required without going through any of those complex steps.
11. Integration with social media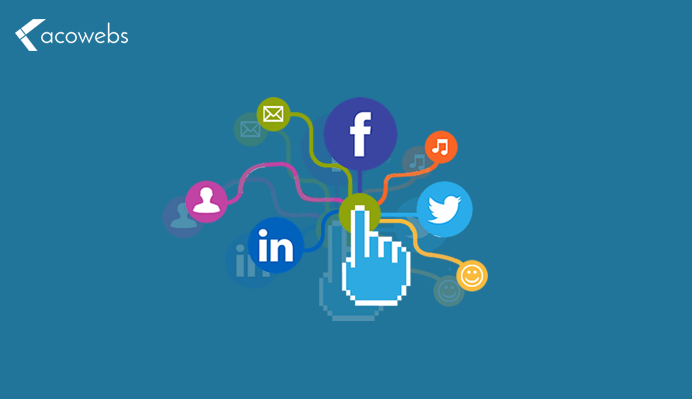 The integration with social media networks is another advantage of using WordPress themes. Here you need not login to LinkedIn, Facebook, Twitter or Google+, but it is already integrated with your site and you can start reaping the benefits from each.
12. Transition from one designer to the other
When you are using traditional or other forms of site designing tactics, it becomes difficult for a new designer to work or fix it. But with WordPress, it is universal and open source, which makes it easier for a transition from one designer to another.
Now the question is how to get WordPress.
WordPress can be found online, somewhere on the cloud and is available for free. You do not take trouble to install it on to your computer and there are no special tools for the same. This can be updated to your system from anywhere at anytime.
This gives you a clear picture of what is WordPress.
We at Acowebs have developed woocommerce plugins that will help you customize store and also aid extra woocommerce product option with feature rich plugins that are light and fast. You can easily supercharge your woocommerce store with these plugins and enjoy a hassel-free experience, checkout the best woocommerce extra product options.