One of the major companies in the market, Shopify has earned a solid record as a user-friendly, functionality-rich online shop solution.
You're not the only one considering using Shopify to create your online business. Can you afford it, though? Is the pricing reasonable? And which pricing plan is the most excellent option? The popular platform Shopify provides every feature required to start, run, and expand an eCommerce store.
If you're considering utilizing Shopify to start and grow your online business, you could have several concerns, such as how much money Shopify makes on each transaction Or which Shopify pricing options are most suitable for your company? Stop worrying now! You've come to this article for solutions!
Your monthly sales, desired feature set, and desire for customization will influence which Shopify pricing plan is best for your online store.
This article will discuss the expenses and advantages of each Shopify pricing plan so you won't waste money on extra features. The final objective is to assist you in determining the cost of Shopify and selecting the price option that best suits your needs.
What Is Shopify?
Shopify is a well-known eCommerce platform that enables companies to set up online storefronts to sell goods on their websites or social media. Many Small and Medium Enterprises(SMEs) use Shopify since it is user-friendly and offers a variety of options.
It also gives businesses Point of Scale (POS) software that can be used in authentic establishments. Shopify has many apparent benefits, such as low cost, scalability, and flexibility.
The Shopify support approach has a laid-back vibe with a chat session and SMS service because it was created to help SMEs. Shopify can draw businesses of all sizes and industries thanks to its many levels created explicitly for different business sizes.
However, each tier offers you a unique set of benefits, which we shall explore later. All Shopify pricing plans, however, let you choose a theme to use as the basis for your shop design and enable customers to sell a limitless amount of products (either physically or virtually).
As a SaaS tool, Shopify requires a monthly subscription fee rather than a one-time license purchase. With host domains already available, Shopify gives its consumers access to the reality of swift website launches and affordable tools!
Shopify is undoubtedly a popular option for companies wishing to launch an eCommerce presence quickly but sustainably. E-commerce stores with tight budgets or without coding experience should use Shopify.
Shopify is also a fantastic option for many large and medium-sized enterprises because of its flexibility and adaptability.
Factors To Consider When Choosing a Shopify Plan for Your eCommerce Store
When choosing your Shopify pricing plan, there are a few essential questions to consider:
How many orders do you have, and what is your average order value (AOV)?
What qualities do you require?
What characteristics are superfluous?
Which features are necessary?
1. Number of AOV
With a higher Shopify plan, stores with more monthly orders and a higher AOV will pay less overall.
Conversely, shops with fewer orders and smaller cart sizes would probably benefit more from choosing one of the free Shopify options.
2. Features You Need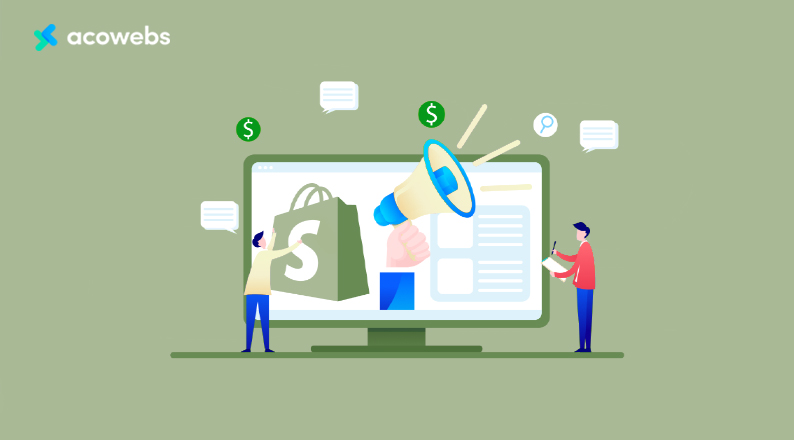 Consider the package that provides all you require to run your store as of right now.
Think about the characteristics you first overlooked that would be very helpful to you in the future. Even though you previously managed without them, as your eCommerce store grows, they might be a worthwhile investment.
For instance, having extra staff accounts and location support in Shopify can assist in keeping things separated and controlled if you want to grow your company or expand your retail locations.
Another illustration is that fraud analysis isn't as critical if your monthly order volume is modest.
Due to their experience with your goods and clients, your team is probably still managing each order personally and can call out if anything seems odd.
You might not have made many losses or placed many more orders between when the fraud started and when it was discovered.
Nevertheless, automating fraud investigations can help you find an issue early, saving a great deal of money when selling thousands of items daily.
Because everything moves well when you operate in huge volumes, even an hour of delay might cause millions of product losses.
Think about it:
What essential characteristics do I require to run my business?
What features would make life easier for my teams?
What characteristics can I use to increase my sales?
What size is our team right now?
3. Unnecessary Features
Better doesn't always equate to more significance. Feature-rich designs can frequently lead to clutter and an awkward experience if you are unprepared.
For instance, your customers can receive a generic product "suggestion" that doesn't sound right for their order if you are unsure how to improve post-purchase upsells.
You make your customers ponder, "I just purchased a couch; why are they proposing another one?" rather than making an upsell.
Stay away from dazzling goods, and be honest about what you won't utilize.
Think about it:
Will my team or I use that functionality, or will we forget?
Does that feature call for a new procedure? Is it reasonable to anticipate that my team will embrace a new system?
Does the adoption of this feature require a "champion"? Is that user's time worthwhile?
What characteristics are the least important? Those are typically the ones you can eliminate
4. The feature you will need
Finally, think about your growth pattern. Take a look at your objectives and the rate you are reaching them.
Even if you don't require all of a plan's features right now, you might want to make arrangements for expansion in the future to avoid leaving your team without the resources they need to scale.
Similarly, suppose you anticipate a decline in business for your brand or store. In that case, you could want to scale back your plan to better serve your current clientele without sacrificing growth opportunities.
Consider the following;
Do I have any immediate plans to grow abroad?
Will I soon require additional inventory locations?
What growth rate do we anticipate for the upcoming quarter? How about the following year?
Which sales channels will I start using to make sales?
The answers to the above queries should help you develop a solid understanding of the best plan for your brand.
Let's explore the various Shopify pricing tiers and plans currently offered to merchants armed with this knowledge.
Types of Shopify Pricing Plans
When you don't want to waste money on things that aren't necessary, it can be challenging to decide which pricing plan to Shopify.
The Shopify team offers three main programs: Basic Shopify, Shopify, and Advanced Shopify. We shall look at them in more detail.
Shopify Pricing Plan – Image Credit: Shopify
1. Shopify Starter Plan
The Shopify Starter plan is the company's entry-level package for new eCommerce stores looking to reach clients through SMS messages or social media without having an online store.
The Starter plan offers the following benefits in addition to the standard features of all Shopify pricing plans:
Reasonable transaction fees.
The pre-installed starting design.
Reports and International trade.
You can generate product links in this tier to post or send in emails or social media posts. You can enable your checkout and begin selling by deleting your storefront password or selecting a premium plan.
You may add a Buy Button to websites like blogs or podcasts for $5 per month. It is this Starter plan's main feature. However, as its capabilities are pretty constrained, bear in mind that this tier only performs well for new merchants, whether they are enrolled in the free trial period or not.
The absence of Shopify POS is one of the most noteworthy restrictions. Before officially committing to this plan, we advise you to test all the features your businesses require during the 14-day trial period.
2. Shopify Lite Plan
This plan is fantastic for those who use the POS capability and Buy Button, as it is a somewhat specific plan. However, this Shopify pricing plan is not currently available in Australia, Canada, Ireland, New Zealand, or the United States.
You may handle your product-category updates, the Buy Button sales channels, POS tools, analytics pages, and financial statements with a staff account for just $9 per month, in addition to all the Shopify default features.
Shopify Lite plan is an excellent eCommerce strategy for those looking to increase their income who already have a sizable, loyal audience or a large following.
3. Basic Shopify Plan
The Basic Shopify plan, which costs $29 per month, is the one you should choose if you're serious about using eCommerce for your company.
This package includes all the essential elements needed to maintain an eCommerce store for years: 2 staff members with appropriate access to the admin dashboard for managing products, orders, and customer data.
Suppose you are seeking to sell online while already operating a successful business. In that case, this should be your top pick, thanks to highly competitive transaction costs and an entire blog post on top of Shopify's default feature.
4. Shopify Plan
A terrific choice for companies that are expanding and require access to robust report kinds is the Shopify plan.
The plan offers all the functionality of the Basic Shopify account while lowering transaction costs and credit card rates and delivering superior reporting.
Thanks to all the critical data offered in these reports, you may review the specifics of consumers' activity on your website to better understand customer insights and make plans.
The Shopify pricing plan of $79/month for this plan is unquestionably an enticing option for merchants attempting to expand their business or taking their initial steps into the global market thanks to the features mentioned above, five staff accounts, and improved international eCommerce capabilities.
5. Shopify Advanced
Businesses have all they need with the Advanced Shopify plan to handle growth and undertake in-depth monitoring for conversion rate optimization and expansion prospects.
In addition, among the three most popular Shopify pricing plans, this one has the cheapest credit card payment cost and transaction fees.
The plan's catchphrase is "everything is unlimited." It means you can keep as many things in storage as you like and publish infinite videos, photos, and articles to drive as much traffic to your website as you require.
Additionally, as Shopify covers a portion of the shipping expenses for merchants on this plan, if you have contracts with shipping partners, this is the ideal option for you to provide your consumers.
The Advanced Shopify Plan has the same functionality as the Basic Shopify and Shopify plans for $299 per month in addition to the following capabilities:
15 staff accounts
Carrier-calculated shipping
Personalized elite reports
Improved global trade and numerous more features
6. Shopify Plus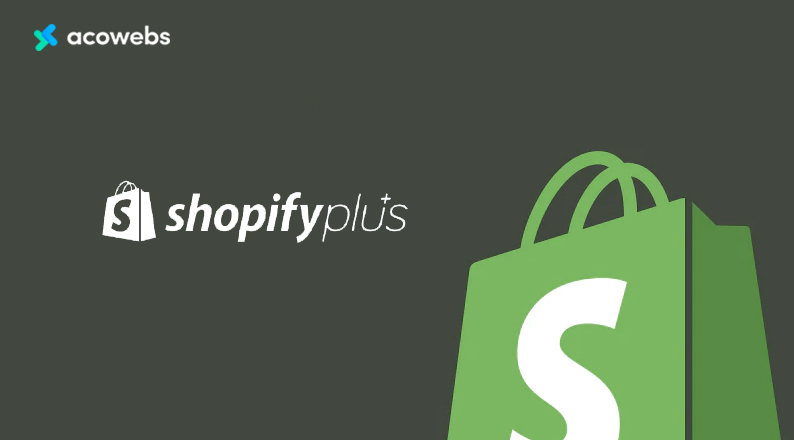 With this enterprise-level package, you can concentrate on executing highly customized marketing automation and putting your desired UI ideas into practice.
Shopify Plus offers businesses crucial advantages and capabilities that no other Shopify plan can offer, starting at $2000/month, a significant premium over the Shopify Advanced package.
Shopify Plus is the more sophisticated alternative and includes features like privacy, automation, multi-currency selling, APIs, fulfillment, etc.
One of the best aspects of this plan is fully automatic multi-currency selling. This feature makes it possible for Shopify Plus to display the prices of your products in the appropriate currency and use IP addresses to automatically pinpoint a user's location.
Fire Department Coffee is a great example of a brand using Shopify Plus. This coffee roaster in Illinois started as a hobby but quickly developed into a prosperous business with about 25 people.
Fire Dept Brand name rose dramatically due to its excellent roasts and commitment to hiring veterans and active-duty and retired firefighters.
They were looking for a website to accommodate their growth and discovered Shopify Plus.
Coffee Roaster Shop That Uses Shopify Plus – Image Credit: Fire Dept Coffee
Reducing Shopify costs
In addition to the original platform investment, like with many businesses, there are further costs to consider.
First, the monthly subscription includes a number of website creation and online store services that you would often have to pay some extra cash for.
There is no additional cost for:
Internet hosting
Website creator
Several apps
An interface for blogging
A certificate for SSL
A checkout system and a shopping cart
A point-of-sale device
However, the possibility for higher operational expenses is presented by the following factors:
1. Use Shopify Payments
Using Shopify Payments allows you to avoid paying transaction fees. When using a third-party payment gateway, such as PayPal or Stripe, Shopify charges a fee.
Stripe Payment Gateway – Image Credit: Stripe
However, as the number of enterprises utilizing this platform drastically rises, Shopify builds its payment gateway to ensure smooth operations.
Due to the fact that the payment gateway's credit card rates are frequently cheaper than PayPal's fees, you might save a significant amount of money each month. Utilizing Shopify Payment will help you keep your business's expenditures low.
2. Get Your Domain Name
As we previously said, a default domain name is provided when you create a new Shopify store (yourname.myshopify.com).
On Shopify, a domain name costs $14 per year but does not come with email hosting. To save money, you can use other domain registrars such as Namecheap and GoDaddy.
GoDaddy Domain – Image Credit: GoDaddy
3. Switch to a yearly plan
You can upgrade, downgrade, or cancel anytime if you're using the Shopify pricing plan every month.
It is preferable to start with monthly plans to save money and maintain the option of withdrawing during the water-testing phase.
However, because they provide reductions of 10% and 20%, switching to an annual or biannual plan would be better for you in the long run.
Conclusion
Choosing the best Shopify plan and pricing for your company can be difficult. At first sight, it can be challenging to determine what you need and don't need. However, the queries and recommendations in this article should help you adequately.
Shopify Lite can provide you access to fundamental online selling tools if you already have a website and wish to enable eCommerce functionality.
The Basic Shopify package gives you essential tools to launch your DTC store if you're starting.
The Shopify plan supports more extensive staff and additional inventory locations if you're a growing company looking to improve your brand experience.
The Advanced Shopify plan unlocks more features and markets if you're an experienced seller with a recognizable brand, sell across several platforms, have a team supporting you, and want to sell internationally.
Finally, Shopify Plus offers even more applications, integrations, and support if you're an enterprise brand looking for best-in-class solutions to scale your business and create unique experiences.
Think about your current needs and wants your growth trajectory, and the future of your eCommerce store.
Acowebs are the developers of the Elegant Reports app, which helps store owners generate various reports that would be helpful for growing their business. We are providing pre-built templates that help users easily view various reports like the sales report, inventory reports, tax report so on. We also have developed applications like Labeler ‑ Product Labels, that will help you to highlight new items, best selling products, shop discounts or active promotions for your customers. You can customize or create/design your own badges using our tools.