The 21st century is undoubtedly the moment of technological revolution. Indeed, humankind is living in exciting times in innovation, commerce, and infrastructure. Modern technological inventions like machine learning and artificial intelligence (AI) tremendously improve nearly all kinds of industries.
Mainly, voice assistants, thanks to artificial intelligence, are transforming the eCommerce sector. Big companies like Amazon and Apple Inc. are investing in this new technology to fight for more space in the market. Also, voice interfacing is on the rise in various industries such as banking and healthcare to answer consumer needs.
Voice assistants have become an essential part of our lives. Upon its introduction back in 2011, Apple's Siri managed to attract a tremendous following from tech lovers. Yet, minimal to none had the assurance of how the novelty would cause the tech revolution.
Right now, we're actively using Amazon Alexa and Google Voice assistant, among other technologies. This exponential growth can be attributed to numerous reasons.
What's causing the Shift towards Voice Technology?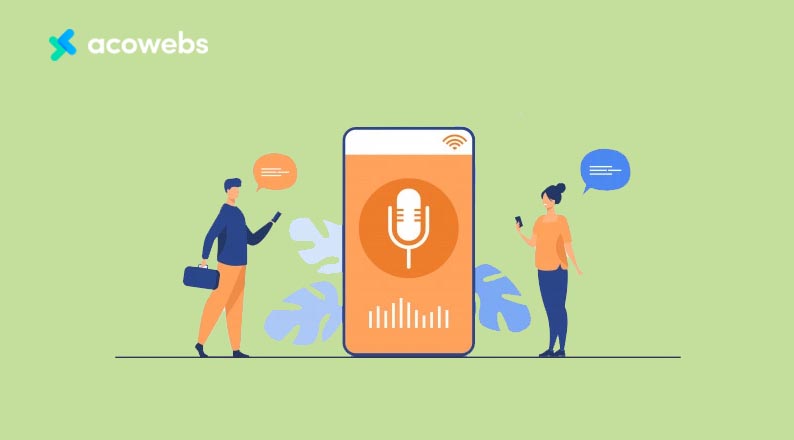 The essence of shifting towards voice technology is to answer consumer needs in a modern, effective, and efficient way. In the ever-changing digital era where convenience, precision, speed, and efficiency are constantly being optimized, a higher degree of comfort is explained, particularly by millennial users.
Embracing artificial intelligence and machine learning in consumers' lives is charging the switch towards the application of voice technologies. Different IoT gadgets like smart speakers, thermostats, and smart devices offer voice assistants more application in users' lives.
Reports indicate that in 2019, the tech market for voice recognition will hit close to USD 11 billion and is anticipated to grow by 17 percent by 2025. Today, millions of users worldwide embrace voice technology at unmatched volumes, and businesses are holding to the rivalry to avoid becoming obsolete.
Therefore, it's the role of establishments to understand how, why, and where their potential customers embrace voice technology to uncover the new connections between their businesses and customer needs – and offer essential assistance.
From here, it's easy to formulate personalized, targeted, and frictionless experiences when they are required. Unluckily, voice tech is so modern, making it challenging to leverage data from different sources to provide precise and actionable insights.
ALSO READ: Impact of e-Commerce On Society: Advantages and Disadvantages
Current Voice Assistants Adoption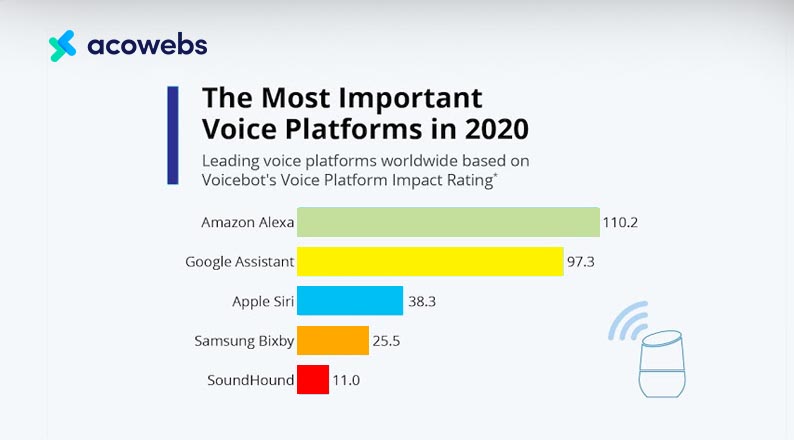 The current adoption and awareness of voice technology are still in the infancy state, far away from hitting the full-grown stage relative to other existing technologies. Although there have never been queries about the future of voice technologies, they will undoubtedly transform behaviors and modes of operations in different industries.
Ad technology, Search, eCommerce business, and content are receiving disruption industry-wide as more customers are now changing the way they communicate with several brands via voice tech.
For instance, the adoption of smart speakers has moved swiftly such that 1 in 4 adults, particularly in the developed countries, are using voice-powered speakers.
This adoption rate tells us that it's safe to predict a 25% penetration in the market right now. But it appears that smart speakers are just catalysts for voice tech as far more users own voice-powered smartphones than smart speakers.
Of late, a tremendous rise in voice assistant adoption has been seen in modern cars, headphones, TVs, home appliances, and watches among others. In research conducted by PricewaterhouseCoopers, only 10 percent of the interviewees were strange with voice-powered devices and applications.
Interestingly, close to 70 percent of the respondents who showed familiarity with voice technology had at least used it. Generally, the youths, households with kids, and families arming a decent income are fueling the adoption of voice tech.
Also, the study shows the youth understood and appreciated the advantages of voice tech faster than the elderly. However, it's the middle-aged generations that constantly apply voice-enabled devices hence they are the most likely people to be called power users.
Voice assistants in marketing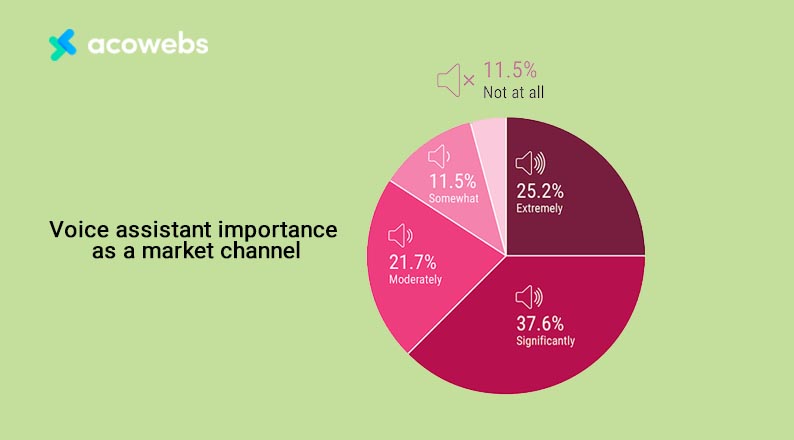 The tremendously rapid assumption of voice tech isn't specifically shocking news, given the popularity of smart speakers and smartphones.
Nevertheless, studies conducted recently on the application of voice assistants and their impact on the industry exhibit that brands that have embraced modern technology are reaping big in terms of new business opportunities.
In industries like healthcare, the need for touchless interfaces is reaching the next level of urgency due to the immediate crisis. Now, regarding marketing, voice assistants have shown the capability to enhance consumer insights while personalizing processes that enable marketers to boost their marketing approaches.
For example, since the launching of voice technology, customer experience has been on the rise. There has been the introduction of voice-powered chatbots that assist in upselling as well as cross-selling to consumers to make the entire experience absolutely exclusive.
To build trust, you need good communication. Voice technology possesses a conversational approach that promotes the creation of a concrete interaction as well as some kind of emotional tie.
Also, voice technology enables communication for people with special needs – physically and visually impaired. Through voice assistants, people can conveniently communicate with marketers on various matters – buying, giving reviews, et al.
ALSO READ: Tips to use content marketing for eCommerce sales
7 Key Predictions for Voice in 2021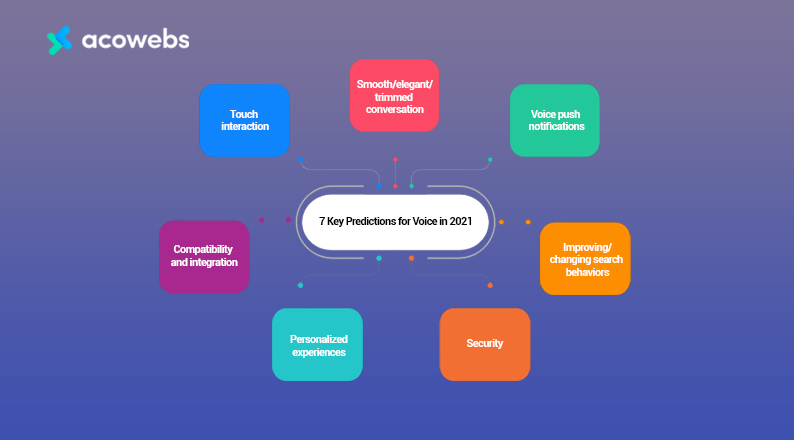 Some of the essential predictions for voice technology include:
Smooth/elegant/trimmed conversation: this technology allows a more convenient and natural conversation like you're talking to a friend. The technology finds utility in various locations and enables multitasking either by an individual or a group. Most important, they provide a user-centric experience to users.
Voice push notifications: this is all about sending an alert when an event approaches due time. Voice technology improves user engagement with this feature.
Improving/changing search behaviors: with voice search, users can employ search commands to search content on the internet or application. Statistics show that voice search shopping is anticipated to hike to USD 40 billion by 2022.
Security: with the introduction of features like speaker verification and ID, the application of voice assistants is secure.
Personalized experiences: voice technologies like Alexa and Google Home offer personalized experiences by differentiating various voices. They can easily recall nicknames, location details, payment information, et al.
Compatibility and integration: technology giants like Amazon are working to integrate voice technology with different products. So far, Amazon's Alexa has integrated voice assistants into the Samsung Family Hub refrigerator. Also, Google is working on its Google Assistant Connect to integrate it into different products. The whole idea is for manufacturers to integrate voice assistants in tailored products that serve particular functions.
Touch interaction: the idea is to merge visual and voice capabilities, enabling users to communicate smoothly with the helper. For instance, Google's CES2019 integrates fine voices with a visual display to enable a seamless user experience.
Why Adopt A Mobile Voice Strategy?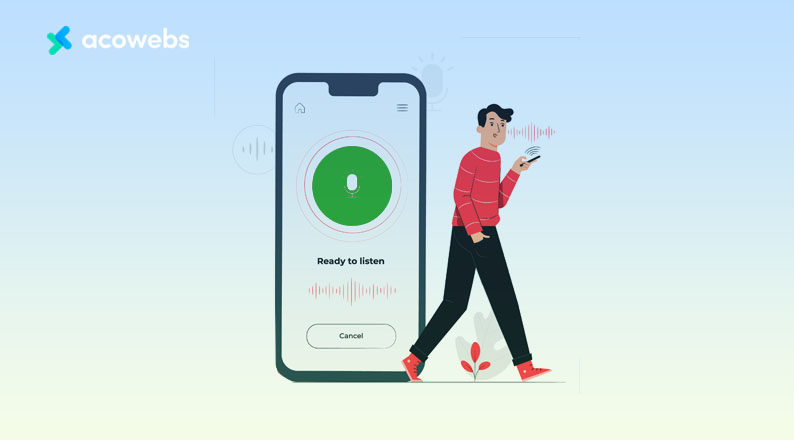 The prospects of voice assistants are countless, and right now, one thing is clear: the technology is taking off among users who own modern home voice-enabled devices like Google Home and Amazon Echo.
Just as swiftly as voice tech is taking the market in a storm, so too it's fueling the need among marketers to formulate voice strategies to integrate with their marketing plans, as voice tech is manipulating the ways people search for brands.
Consequently, the adoption of voice strategies by brands is on the rise. Today, marketers embrace smart speakers but are putting more emphasis on smartphones as avenues of voice interaction with their customers.
Studies show that the majority of marketers find it more essential to use voice applications on their smartphones. In recent years, voice assistants have become a critical communication channel for brand advertisers.
They have earned a massive number of followers from all kinds of industries, and they are expected to play a vital role in revolutionizing the marketing channel in the future.
ALSO READ: Top 8 Social Media Strategies That Every E-commerce Store Needs To Implement
Voice User Interface (VUI) Will Continue To Advance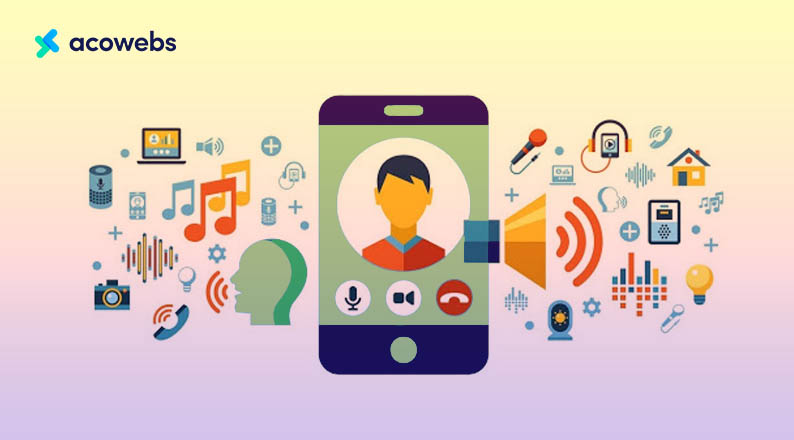 Voice user interface (VIU) applies voice recognition to enable consumers to use voice commands to interact with voice tech. Today, the world is increasingly becoming fast-paced with voice assistants making user experiences far smoother.
Keyboards and keypads are left for text-intensive tasks such as writing articles and blogs, but simpler tasks such as conducting searches, posting updates, getting directions, or adjusting controls would be done by just uttering a few words. The whole process is flawless and convenient. That's the future of technology with VUI.
Voice Is the Future of Brand Interaction and Customer Experience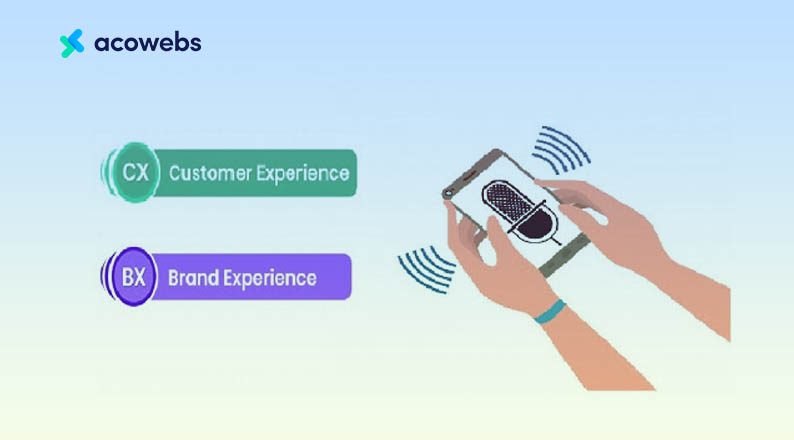 Voice tech hasn't yet been embraced fully, but as voice-enabled gadgets become more and more affordable, adoption is on the rise. It's personalizing the way consumers interact with their brands. Voice is a human way of conversing with technology.
This makes brands appear a bit more real as they leap off their screens into their customers' ears. Another reason is voice search is often used when responding to questions and it's more colloquial than text-based interaction.
This has a lot to do with the use of keywords brands in their organic SEO. Quick answers are really needed for fast decisions and satisfaction. Arguably, voice tech is a game-changer for brand interaction and customer experience.
ALSO READ: Cybersecurity in the eCommerce Industry: Security Threats & Best Practices
The Bottom Line
Voice assistants have a bright future and the voice tech trends are aiming towards paid voice search as the next mobile revolution. At this moment, people are skeptical about the appeal of paid voice search. However, if executed the right way, voice search monetization techniques can actually lead to a more enhanced user experience.
Acowebs are developers of Woocommerce dynamic pricing that will help you add bulk discounts to products on your stores. It also developed the plugin for adding various extra product fields which are called Woocommerce custom fields, that are lightweight and fast. You can easily update your store with these add-ons and enjoy a hassle-free experience, check out the best options for additional Woocommerce custom product addons.