The impact of Artificial Intelligence (AI) and Machine Learning (ML) is evident in various sectors of the global economy. eCommerce is not left out.
As the world of commerce continues to evolve, business owners have to keep up with the increasing demands of their target audience while fending off the competition. This is where AI rises to the occasion.
This article takes a look at the various ways AI and ML are helping eCommerce marketers to achieve more results.
Buyer Persona Analysis and Enhanced Personalization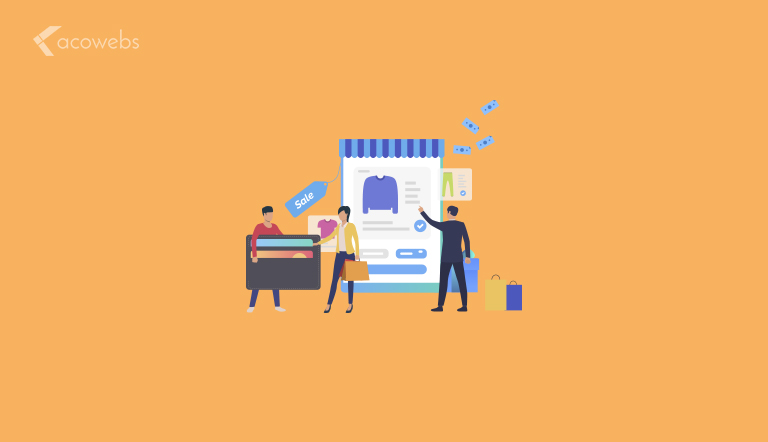 The target of every eCommerce marketer is to attract as many customers as possible and persuade them to buy products.
Unfortunately, understanding the unique needs of various customers is a challenge. This is because it involves analyzing likes, dislikes, general behavior, and more.
Analyzing such microdata on a group of customers is only possible with the use of AI.
By analyzing microdata such as the product categories a customer visits, the types of products they've purchased in the past, their preferred mode of shipping and more, you can gain more insight into your customer's behavior.
This makes it easier to create marketing messages that will truly resonate with them—ensuring you always have your finger on the pulse when it comes to the customer's next purchases.
Additionally, AI can help you to take personalization deeper by understanding the customer's stage in the buyer journey. This will help you to be punctual with your messages.
For example, think of just how many more sales you will attract by sending out emails for previous customers to stock up on renewable supplies.
They've probably forgotten they need a refill and may end up buying from another source if they only find out when they've hit critical levels. By sending marketing messages that target them at the optimal time, you increase the chances of retaining the repeat patronage.
AI uses algorithms to analyze your customer base using predetermined variables. It analyzes the data and learns from it.
The result is the categorization of your customers into specific groups which makes it a lot easier to deal with a lot easier to offer products that are highly relevant and personalized.
ALSO READ: Grow Your WooCommerce Store Email List
Customer-Focused Visual Search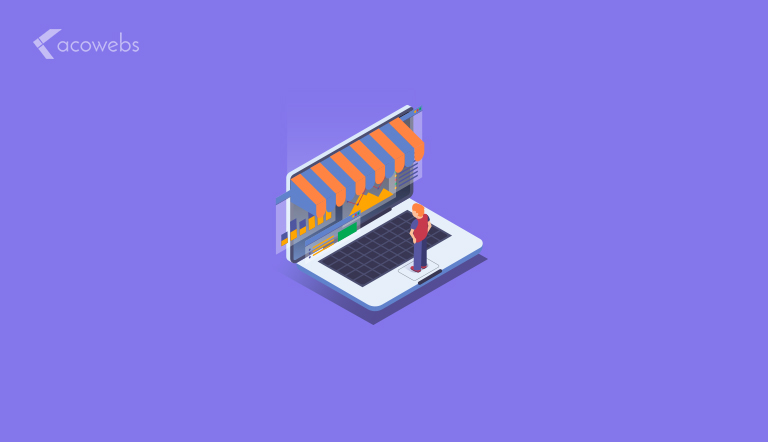 A few things are more annoying than a search result filled with a lot of irrelevant stuff. Imagine searching for "trousers for men" and getting a list of a wide range of men-related clothing and even some trousers for women.
AI eliminates this problem. Using Natural Language Processing, AI makes it easy for you to see what you are looking for, right as you are filling the search box.
So, once you start to type the first few letters in our search query example, you will see visuals showing you different products, directly on the search bar.
This increases the chances of finding what you are looking for, even before you have completed the search.
Increasing Sales by Generating Quality Leads
It is common knowledge that 98% of eCommerce customers will not make a purchase on their first visit.
AI makes it easier to know who qualifies as a quality lead, helping you to generate more sales with your retargeting campaigns.
A customer that spent more than three minutes viewing your product catalog is interested in what your store has to offer. If the customer filled out a subscription form, it removes all reasonable doubts.
AI allows you to bring them all together by showing you exactly who to target, and with the right type of marketing messages.
ALSO READ: Online Business Growth Best Practices
Use of Chatbots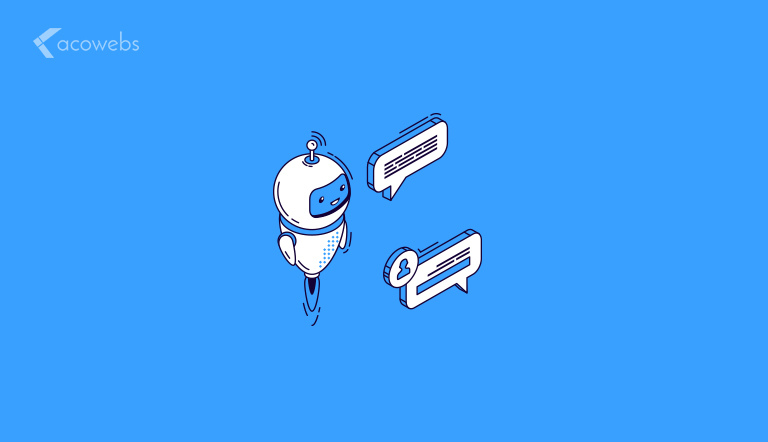 Today, the average eCommerce customer expects round-the-clock assistance when they run into problems. For the average business, this is very difficult to achieve—but not anymore.
Chatbots are automated solutions that either solve the customer's problems directly or point them towards a page that holds the answers.
This means customers can get solutions without communicating with a customer service rep.
Better Product Recommendation
As we have already established above, AI can effectively analyze consumer behavior. This means customers don't have to sweat to find out the best products that will align with a customer's interests.
The recommendations can be based on the customer's previous browsing data and confirmed purchases, and it can also be based on collective data of their specific demographic.
With the increase in relevant product recommendations comes an improvement in the customer experience—resulting in more conversions.
ALSO READ: Ways to Use Social Proof in ECommerce
More Automation of Processes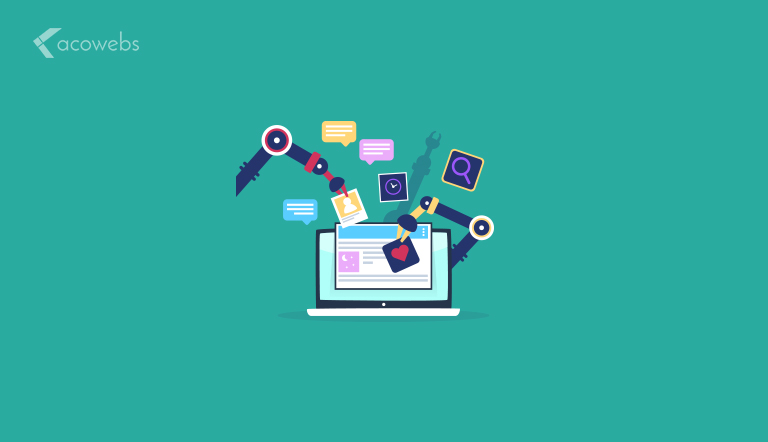 eCommerce marketing can be very time-consuming. The rise of AI has, fortunately, made it easier for marketers to hands-off some of the core marketing processes.
Today, you don't have to design emails from scratch, add people manually to email campaigns, measure campaign results, and more.
There are many marketing automation tools that make it possible to run marketing campaigns with as little human input as possible. This ensures the marketing process is more efficient, and you'll have more free time to do other things that matter.
Sales Forecasting
Wouldn't it be nice to always have an idea of when you should stock up on a specific item? Many AI systems now help marketers to forecast sales using existing and future data to make near-perfect predictions.
This makes it easier to avoid tying up funds on your warehouse shelves while losing money to your competition because you ran out of stock on fast-moving products.
Reduction in Cart Abandonment
Cart abandonment is one of the issues plaguing online retailers around the globe. The rate of abandonment is near 70%. Consumers click through to your website, browse the product catalog, add items to the shopping cart, but exit without completing checkout.
Think about how much money you are losing if more than 70% of your customers abandon their shopping cart. AI is helping marketers to fight this by allowing automated follow-up inquiries aimed at finding out why the customer abandoned the cart.
With the information generated, you can improve your purchase funnel where necessary and avoid repeat occurrences. You may also be able to target some of the customers that abandoned their carts, getting them to complete a purchase in the future.
ALSO READ: Importance of Cybersecurity in eCommerce Industry
Cost-Effective Marketing
There are many ways AI can help marketers to save money. For example, it can reduce the cost of customer service by 30%. If you use chatbots to handle the bulk of your customer queries, you only have to employ staff that will handle the 20% of queries that can't be handled by automated systems.
This can save you money that would have gone to the hiring process, as well as remunerations.
Similarly, automating your sales forecasting, email marketing, and even advertising can also help you save money.
Time Efficiency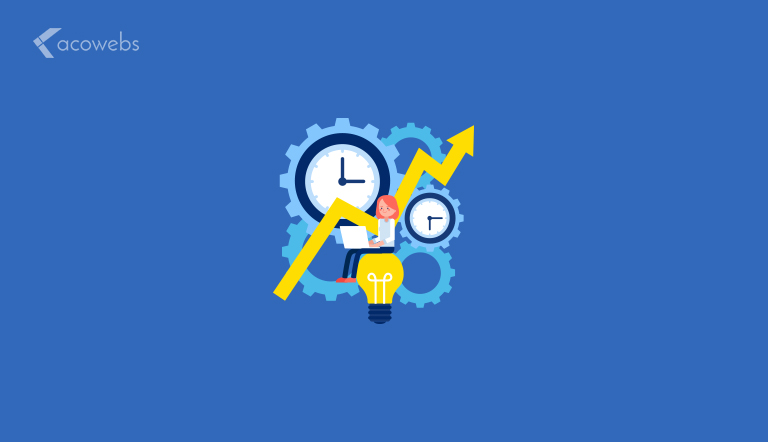 The goal of every eCommerce marketer is to stay as visible as possible in the search engines, as well as in the minds of the target audience. However, it takes a lot of time and energy to achieve these results.
AI simplifies the process and helps marketers to save time. Without AI, processes like keyword analysis or content research would take an awful amount of time to complete.
Today, they can be completed at the click of a button.
This is also applicable in product mapping and the management of product data. The manual approach is very time-consuming but with AI, marketers don't have to think about it at all.
ALSO READ: WooCommerce Tips To Make Your Website More Effective
Enhanced Content Development
Have you ever struggled to generate ideas for your eCommerce marketing? AI ensures you don't have to go through that again. There are various automated tools designed to help you identify attractive content ideas in a few minutes.
Some of them also double up as keyword research tools allowing you to research keywords and generate content ideas in minutes. Content is the bedrock of eCommerce marketing, and AI ensures more dynamic content creation.
Email Send-time Optimization (STO)
All your customers don't open your emails at the same time of the day. Even for people in the same geographical location, the email open times will vary.
If you keep sending out marketing content when your customers are least likely to open, you may end up harming your deliverability numbers.
Artificial intelligence solves this problem by identifying the time they are most likely to interact with your messages, regardless of their time zone or region.
The emails you create will then be sent to each recipient at the best possible time. This approach increases your chances of success with your eCommerce email marketing campaigns.
ALSO READ: Best UX Practices for an eCommerce Checkout
Competitor Analysis
In many cases, the best way to know what type of approach to take with your eCommerce marketing is to take a look at your competition.
AI makes it easy for you to analyze everything from the types of content they post on their blogs or social media platforms to the hashtags they use.
Conclusion
Artificial Intelligence is here to stay. In the past, all discussions about AI was about all-knowing robots that will take over the world. That has changed today.
AI has different applications in various industries, and for eCommerce marketers, it is all about simplifying processes and automation. As an eCommerce marketer, you can't afford to ignore AI tools today.
Fortunately, more eCommerce companies are waking up to how it is helping to reduce costs while providing a personalized customer experience.
Businesses can now analyze millions of interactions that were inaccessible before now, simplifying the targeting and retargeting process for lots of marketers around the world.
Sales teams are also enjoying the ability to engage leads with the right message at the perfect time. If you are still lagging behind in the use of AI in eCommerce, you will find it difficult to stay relevant in the highly competitive eCommerce environment.
Acowebs are developers of WooCommerce Discount Rules that will help you add bulk discounts to products on your stores. It also developed the plugin for adding various extra product fields which is called WooCommerce product addons, that are lightweight and fast. You can easily update your store with these add-ons and enjoy a hassle-free experience, check out the best options for additional WooCommerce product options.