Global e-commerce retail sales will reach $4 trillion by 2020 as more small businesses claim their spot in the industry, thanks to plug-and-play e-commerce solutions like WooCommerce. The solution powers 40% of the online retail world today and will continue to grow. One reason for this is WooCommerce's ease of customization, which makes it a perfect fit for businesses of all sizes.
Have you already launched or set up your WooCommerce online store? This article takes a look at some top tips that can make your website more effective, allowing you to drive more conversions and meet your sales goals.
Use Categories and Subcategories Appropriately
When designing a WooCommerce store, one of the most important things you should do is to create categories and subcategories for your product inventory. With proper use of categories and subcategories, you can make it easier for your customers to find what they are looking for in a click or two, instead of them having to rummage through dozens or thousands of products. There are other reasons why you should use more categories and subcategories.
Firstly, this allows you to create multiple pages using long-tail keywords that customers are using in search. This increases your chances of getting discovered through the search result pages. So instead of having a "Men" section on your page where you list all male-related clothing on your fashion WooCommerce store, you should have shirts, trousers, hoodies, etc. as categories. You should then take it a step further with "Black hoodies" "Office Shirts" etc. subcategories to make it easier for the search engines to take more notice of your website.
Secondly, the average online retail customer is impatient, so you need to make it easier for them to find what they are looking for or they will leave quickly. If you sell football gear, for example, have a "Shirts" category where you lump together the shirts of all the major clubs without properly separating them will make things difficult for your customers. Subcategories based on the names of the football teams will ensure they don't have to spend minutes looking for their favorite club's shirt.
ALSO READ: General Mistakes That Woocommerce Shop Owners Make
Create a Flat Navigation for Your Website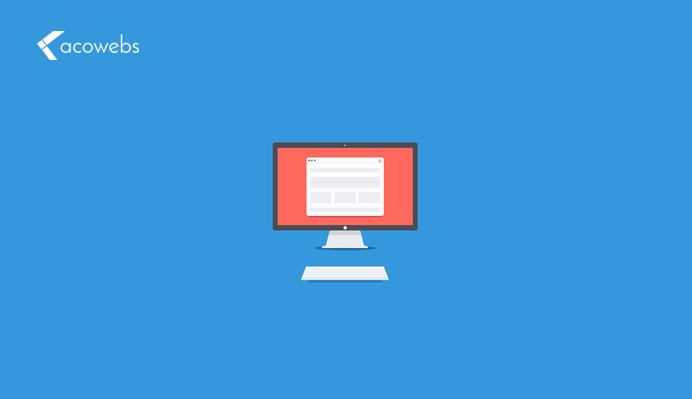 With flat navigation, you can reduce the number of menus a visitor has to go through before they find what they are looking for. Most big e-commerce brands are using this navigation approach, and you should as well because most of your target audiences are already used to it. Display the most important pages clearly instead of hiding them in a "Hamburger" menu. This will not just save your customers a few more clicks, but will also make it easier for those pages to get added to the search index faster.
ALSO READ: Best UX Practices For An eCommerce Checkout
Include a Live Search Box
A live search box allows your customers to find what they are looking for by simply entering the name in the search bar provided. As the user spells out the name of the product, the search box automatically brings up the likely products they are looking for, narrowing the result with every letter. Think of this as the auto-suggestion feature when you search on Google. It speeds up the shopping process as the customer doesn't need to click any categories or subcategories to find what they are looking for.
Some WooCommerce themes come with this feature out of the box, but if you don't have it, the "WooCommerce Product Search" extension is a good alternative.
Write Unique Product Descriptions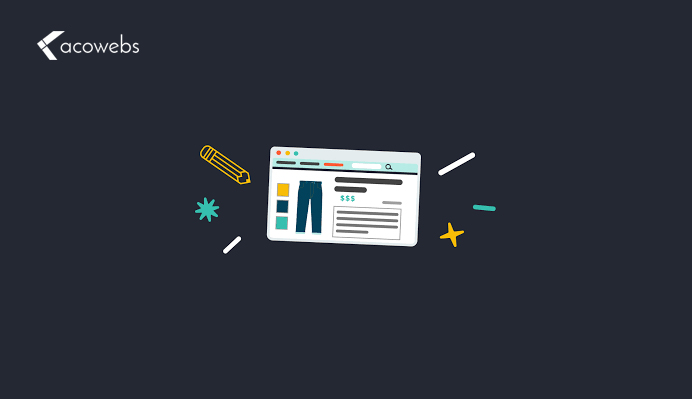 If you are reusing product descriptions from elsewhere on your e-commerce website, you are sabotaging your marketing efforts. Plugins exist that help you to pull in descriptions for products from the competition, but you should avoid them.
Your customers will appreciate unique and non-generic product reviews, and you stand the chance of a higher ranking in the search results pages. Apart from creating unique text content, consider creating new videos and shooting new images for your products. Don't reuse publicly available images.
ALSO READ: How Scalable is WooCommerce
Improve Internal Linking on Your Website
Internal linking is a popular tactic in digital marketing and for good reasons. The longer a visitor stays on your website, the higher their chances of conversion. Internal linking allows you to show a user more pages that they are likely to be interested in.
In WooCommerce, you can use this method to upsell and cross-sell to your customers easily. The upsells are displayed as "related products" while the cross-sells are displayed as "other customers also bought" or similar depending on your theme.
Upsells and cross-sells are displayed on the product and checkout pages, respectively. The "related products" are usually items that are similar to the product the customer is checking out. So for a customer buying a black hoodie, the displayed products will include a white hoodie, a sweatshirt, or a floral print hoodie.
The products displayed under "other customers also bought" are typically matching items, so in our black hoodie example, some of the items shown may include sunglasses, sneakers, denim, belts, and more depending on your inventory.
Most themes make it easy for you to control your internal linking. You can use widgets that automatically display related products from a certain category or top-rated products (by views and purchases). You can also enter products manually.
Apart from helping your customers to find more products they might need, internal linking is also good for your SEO as it allows the search engines to find more of your product pages quickly.

ALSO READ: eCommerce SEO Checklist And Best Practices
Add a Price Comparison Plugin
Adding a price comparison plugin to your WooCommerce is an excellent way to reduce the number of customers that abandon items in their cart because they are not sure of the value of their chosen product or because they are confused about the product to choose.
By comparing features and prices, they can quickly see where the most value lies (according to their definition), thus increasing the chances of them completing a conversion.

ALSO READ: Dynamic Pricing Strategy For Woocommerce
Showcase Your Reviews
After you lure in the customer from the search pages with a unique product description, user reviews can help you land the conversion. Today, many people trust social proof more than any marketing content you can come up with. It is important that you make it easy for your target audience to find positive reviews of your products as it communicates the value of the product quicker.
However, it is important that you avoid the slippery slope of using fake reviews. Many customers can see through them, and it will rub off negatively on your brand's reputation. Even if you don't encourage fake reviews, it is not uncommon to find them on your page, posted by link spammers.
To avoid this, go to your WooCommerce settings to ensure that only people who have actually purchased the product can leave a review. You can also do one better by using widgets that allow people to leave reviews by logging in with their social media profiles. Few things are more convincing than a positive review of a product left by a verifiable everyday user.
ALSO READ: Why Choose WooCommerce?
Allow Easy Login with Social Media or Email
Let's face it: many people are tired of having to remember dozens of login credentials. Even with the management features on many modern browsers and mobile devices, the stress of remembering and entering such details can discourage many of your prospects from signing up.
The best way to avoid this is to make it easy for people to sign up with existing email or social media accounts. This saves time and gives the customer one less thing to worry about.
Additionally, with social media integration, you increase the chances of gaining more shares for your product pages, as well as more verifiable reviews.
Increase the Speed of Your Online Store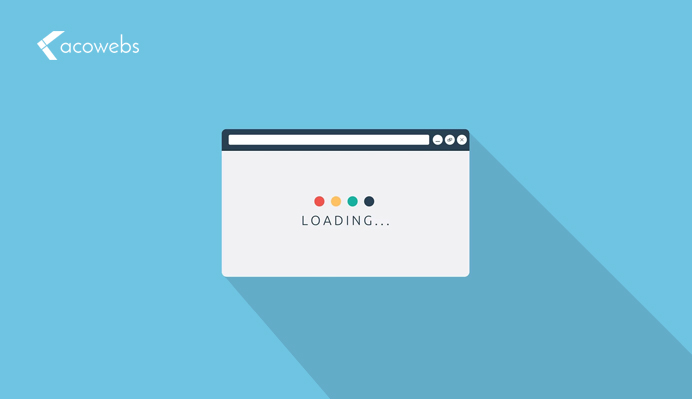 Does your website take forever to load? How about your product pages? If your website or product page takes longer than two seconds to load, you will lose customers. Additionally, Google and other major search engines give more rank to websites that load faster because they tend to have lower bounce rates.
The first step to speeding up your website is to first and foremost find out your page speed. Use tools like Google's PageSpeed Insights to analyze your WooCommerce page and follow the recommendations for speeding up your website.
Large-sized images are one of the main reasons why WooCommerce pages load slowly. The ultra-high-definition images look great, but you don't need them. You can compress your images and they will still look great.
Similarly, don't upload videos directly on your website. Upload them to YouTube or a similar video sharing platform, and then embed the link on your page. If you'd like to host videos directly on your page, you may need enterprise-level web hosting so weigh your options carefully.

ALSO READ: Best Way To Speed Up Woocommerce
Offer Live Chat Functionality
Customers love it when they can quickly get solutions to problems. A live chat function makes it easy for them to share their concerns and get feedback immediately without getting on the phone or sending an email.
A good tip is to use a Chatbot service to ensure you don't spend time answering generic questions that a robot can handle.  Questions that can't be handled by the bot can then be routed to your customer service personnel. You can use any of the WooCommerce Chatbots out there.
Conclusion
WooCommerce is one of the best platforms for running an e-commerce store. If you implement the tips we have discussed above, you can make your website more effective. This will help you to attract more customers and increase your revenues. You don't want your customers' buyer journey to end due to a website-related failure on your part.