According to sources, over 25% of all the best-selling online stores around the world are powered by WooCommerce and it is estimated that it has over 76,500,500 downloads. This means it is one of the highly popular e-commerce platforms as per statistics from Builtwith.
WordPress, WooCommerce, and e-commerce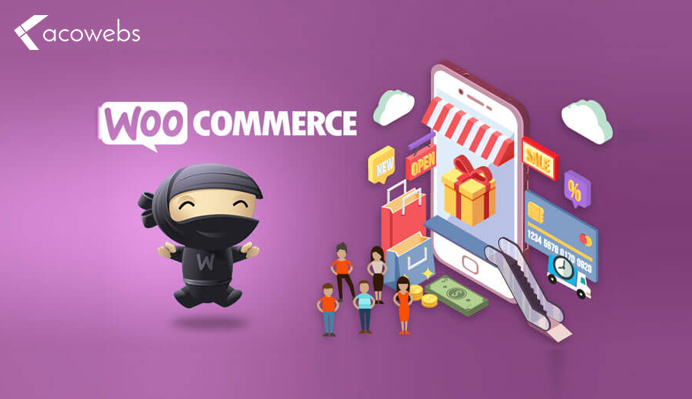 WooCommerce is a WordPress plugin that can be used to build an e-commerce store with ease. Today, having shifted from the traditional paradigm of being a blogging platform to a content management system, WordPress is one of the popular choices of powering websites.
In fact, we can perceive WordPress as an operating system, which is transformed into a full-fledged online store using the WooCommerce plugin. And as the figures above state, now, WooCommerce is one of the popular choices of a plugin that can be used to power online stores.
Reasons for the Popularity of WooCommerce
Free
Yes, WooCommerce is free. Who doesn't like it when something is available for free. The WordPress software that lies beneath does not involve any cost. What better reason would you need for popularity?
User-friendly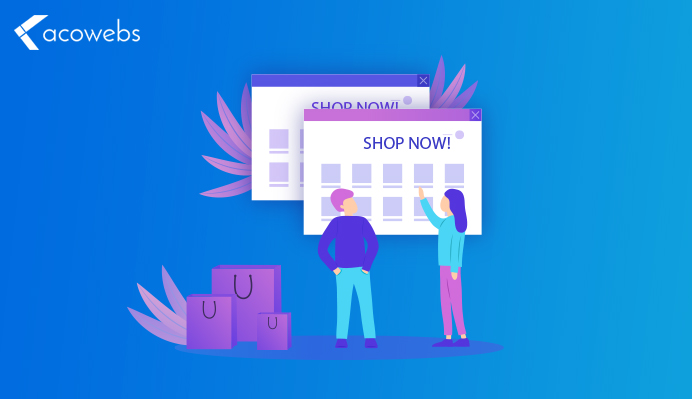 It is very easy to set up WooCommerce and install an e-commerce store. You can do it all by yourself, regardless of whether you are an e-commerce expert or not. There again you can cut developer costs.
Extensible
With the help of plugins, you can keep introducing new functionalities and features to your store (you need not worry – it doesn't need a lot of technical expertise to get it right!).
Compatibility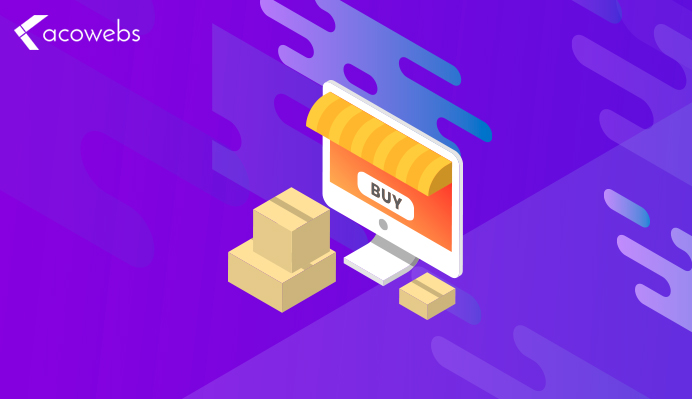 It is cross-browser and cross-device compatible. It works well with all kinds of devices (irrespective of their screen sizes) and browsers.
No Breach can Happen
Being an open-source ensures that there are no possible vulnerabilities in your site's system that would make it difficult for people to shop or make payments. Everything is secure with WooCommerce.
Wide Range of Themes
The range of themes from WooCommerce ensures that your site looks the way you want it to be. Also, the best part of it is that you need not be a programming person. You can do all this with little or no technical knowledge at all – WooCommerce is that easy!
Also Read: Customize WooCommerce Product Page
Origin
James Koster and Mike Jolley are the people behind the great WooCommerce that powers zillions of online stores around the world today.
It so happened that they were trying to fix something from a previous plugin; however, they ended up launching a new one – WooCommerce. The owners of WordPress (Automattic) brought the rights to WooCommerce in 2015.
The changes and updates with regard to WooCommerce that roll out these days are done by its parent company – Automattic.
WooCommerce Highlights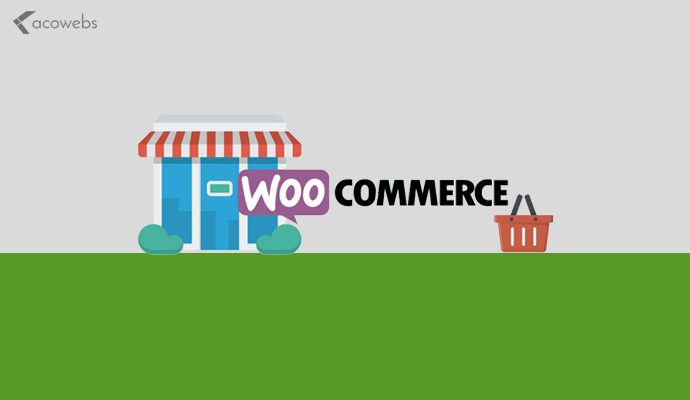 WooCommerce is easy to use and install, which is one of the reasons behind its growing popularity these days.
As discussed, WooCommerce is an open-source eCommerce platform, which means it is free. In case, you would need to add new or other features, you can always. But, remember those won't come for free. In the future, you would always need new plugins or features, which means you need to be prepared to spend some money for better.
WooCommerce's growing popularity means that a number of people around the world are adopting this plugin. This makes it imperative that if you're an e-commerce store designer or developer, you need to be proficient at WooCommerce. So today, we have a number of experienced and expert WooCommerce developers who can think beyond today.
If you are looking for someone with experience in developing an online store, then you can find a number of freelancers today. They are best at it. When compared with others, such as Big Commerce or Volusion, there are more experts for WooCommerce. So finding a developer is not a tough job.
You can always find experts on Codeable.io or even on Upwork to get your job done with ease.
The next point is something that we had discussed earlier and versatility is one of the greatest highlights of WooCommerce. No matter whether the owner of the site or the one who is planning to launch it has no or little knowledge of the system, still they can operate and own their site with ease. That is the kind of versatility or flexibility that WooCommerce offers to its users. You can always sell virtual, physical, affiliate or downloadable products on WooCommerce.
Also as discussed, it is always capable of providing people beyond what they think their customers are expecting from their online store. One of the biggest highlights of using WooCommerce is this. You can always do something more than creating just a store. You can create a website and integrate it with a blog if that is what you want.
You can always add and edit or even modify functionalities of your e-commerce store built using WooCommerce. As it offers a number of themes that you easily access via the WooThemes Store, you can tweak and make changes as needed.
You can always have control over what your store displays to users and then tweak it in such a way that it is intuitive toward customer responses.
Also Read: WooCommerce SEO Tips
Next is selling with WooCommerce.
You can use WooCommerce to sell anything and everything. Mostly, we can see retail and consumer products, such as textiles, jewelry, etc. is set up using WooCommerce. One of the best examples is Amazon. You can always set up digital stores, or stores where people can book flights, reserve appointments, and so on.
Not everyone wants to sell clothing over their online store. Some are here for subscription services, while there are those selling physical merchandise and others in need of digital access to media, and more. WooCommerce gives support to all of them. It is a transition from the traditional stores where you could buy and ship products. Moreover, the content security over such sites is always a concern, which in the case of WooCommerce is not.
Upselling and cross-selling are also possible using WooCommerce. There is a Linked Products tab, where you can add details of your products. Also, the Additional Information tab would also allow you to make these changes. Other highlights include menu order specifications; you can add taglines for images of products; reviews for products (you can choose to enable or disable); and organizing products (under categories).
As you know, WooCommerce is a plugin and cannot be used as a store builder. It is different from hosted e-commerce sites, such as Shopify. You can't create a store with it. But you will get a number of WordPress themes, which can be integrated with WooCommerce to create sites as you wish.· Do you have to post content? Then again, WooCommerce is the best place to do it. You can write enticing stories, which can be used to sell products on your WooCommerce site. As discussed WooCommerce makes it easy to integrate the store with a website and a blog if needed.
Also Read: WooCommerce and Product Options
WooCommerce Storefront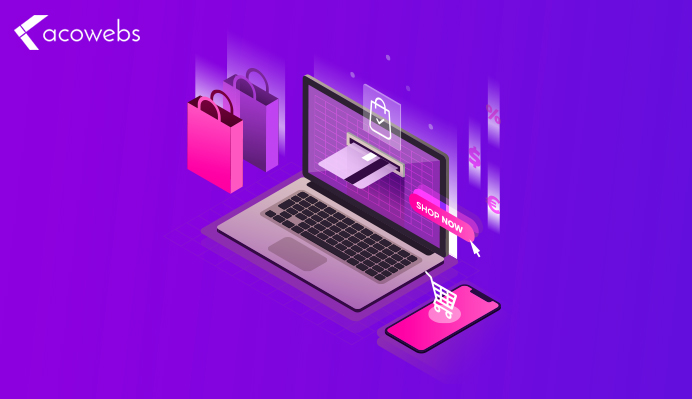 You will get a free WordPress theme – Storefront from WooCommerce, which can be integrated with WooCommerce with ease. It will help to improve performance, increase WooCommerce site speed and get rid of any kind of plugin conflicts.
You can always tweak the Storefront if needed, or otherwise, use the existing form. It also makes it possible to install a child theme for the Storefront for further refining the appearance and feel of your site.
Below are some of the interesting features of WooCommerce. After reading this, you can choose whether you want to go for WooCommerce or not.
Build your store with no help: Most of us, in the initial days, of setting up a store is without any money for investments. So, WooCommerce is the best option you've got. It is available for free. The Stripe or PayPal option from WooCommerce requires no payment.
All you have to do is configure your site, which is again free. However, if you'd need any additional functionalities, you'd need to pay.
Someone else builds your site, but you want to use it
Though someone else builds your site with all the extra cream, cheese, and butter, if you'd like to have control over what happens once the site goes live, WooCommerce is your choice. Even much before the site goes live, you can choose what is needed. For instance, you get to choose the kind of features you want to include on your site, along with configuration and hosting ideas you'd like to follow.
Also Read: WooCommerce vs Shopify
You can always add new features
WooCommerce makes it possible for you to tweak, update and even add new features to your site. This comes at a cost. But you can always get whatever you need on your site with ease, offering your shoppers with a personalized experience.
Do you want or do you not want out-of-the-box ideas?
Regardless of whether or not you are looking for something out of the box, you can always choose WooCommerce. It gives you tons of features and functionalities for your site.
Now, you know whether you want to choose WooCommerce or not.
Acowebs are developers of WooCommerce Discount Rules that will help you personalize your stores. It supports the additional option with feature-rich add-ons which are woocommerce product addons, that are lightweight and fast. You can easily update your store with these add-ons and enjoy a hassle-free experience, check out the best options for additional woocommerce custom product options.