The security state for your website – or deficiency thereof – can significantly affect the performance of your SEO. Now, everyone is aware of the old clique "who owns the information owns the world." In the current state of technology, companies are depending on information systems.
The anxiety for owning information has resulted in companies exposing themselves to hackers, malware, and all types of human errors. The majority of business owners feel unsafe as their business information is at the stake of being vandalized by attackers.
Search Engine Optimization (SEO) and Social Media Marketing (SMM) function like the two wings on an eagle – have different principles of operation but function in tandem to achieve a goal.
SEO assists in the creation of a site that appeals to users while SMM promotes resources on the search engines. Another tool, Social Media Optimization (SMO) enables the promotion and optimization of a social media platform.
The combination of SMM and SMO will increase the traffic to a website while the optimizer influences the behavioral change and the quality of the target audience.
But, search experts can sometimes be complacent. Even the marketing guys are usually locked into questioning what SEO could be, and start overlooking what it should be.
Industry experts have long wondered what effect website hacking can impact on organic performance. And a number have started asking the specific role preventive security approaches play in the assessment of a particular domain by Google.
After the introduction of the General Data Protection Regulation (GDPR) and its regulations, worries about cyber-security and privacy of information are diminishing.
Digital technology evolution has improved the world, lifestyle, professions, ways of entertainment, and the way of learning. Companies seeking to offer services to customers are obliged to make sure that their networks are secure.
Notwithstanding, many business owners haven't understood the need to secure their digital properties. Still, the establishment of on-site vulnerabilities is regarded as a very different skill set compared to SEO, which should not be. Website security is frequently overlooked when debating the long-term digital marketing schemes.
How SEO is Affected by Website Security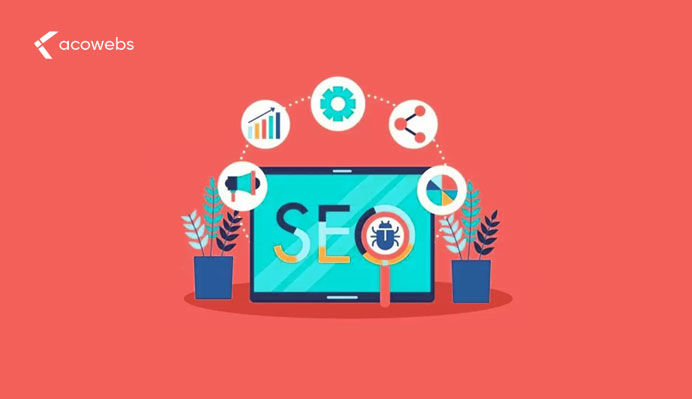 HTTPS is a ranking factor and has found its way to expansion in the Chrome browser. This factor has of late become a "poster child" of cyber-security in Search Engine Optimization.
But we are all aware that security doesn't necessarily stop at HTTPS and this high ranking factor does not imply that the websites we are using are protected.
Irrespective of the HTTPS certifications, studies reveal that the majority of the website will actually experience an estimated number of 58 attacks daily.
What seems terrifying is the automation of about 61% of all internet traffic – implying that the attacks are not discriminating in terms of size or popularity of a website.
It's a fact that no website is small or insignificant for it to be attacked. As a matter of fact, the number keeps on rising and even these sorts of attacks are becoming complex and hard to detect.
ALSO READ: Importance of SSL Certification in SEO
Some Security Issues Affecting SEO:
Blacklisting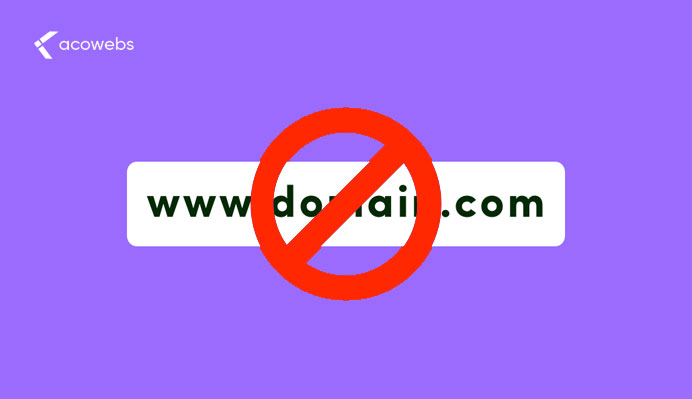 If an attack is targeted on your computer system, it may not necessarily involve stealing money from your bank or something. But an attack will compromise a website and subject you to all manner of fines from the service provider.
Search engines are reportedly blacklisting only a few numbers of websites that are compromised with viruses.
For instance, in a recent analysis of their networks, GoDaddy realized that in 90% of cases, there was no flagging of the compromised websites. It implies that a user can be a continued target without their knowledge – ultimately increasing the seriousness of penalties imposed.
Even if a compromised website does not get blacklisted, its ranking will still be affected. This means that the inclusion of viruses or spam to a website always has negative results. Therefore, relying on physical signs and alerts from Google is not sufficient enough to detect the presence of malware.
It is even a paradox because when a website is blacklisted due to malware infection, its ranking is obliterated until it is cleaned and the fines revoked.
The situation becomes even dire when the websites fail to be flagged when it contains malware as it becomes vulnerable to cyber-attackers and attracts more severe penalties.
Users who have invested in long-term search visibility and whose niche of operation is a highly competitive environment must stay vigilant and prevent any compromise of their websites.
ALSO READ: Clean up a Hacked WordPress Website
Crawling Errors
In the present state technology, bots are representing a substantial part of websites and application traffic.
Nevertheless, not all bots are kind. A good number of bots are reported to crawl websites to perform wicked activities such as scraping of content, stealing identity, or identifying vulnerabilities.
Criminals have designed bots that apply the same bandwidth and server resources used by legit bots to perpetrate nefarious actions on websites. To solve this, search engines offer methodologies to control the intensity at which bots crawl user's sites.
This does not necessarily involve the frequency of the bot into the site, but the degree of resources used when they are crawling.
SEO Spam
Generally, attackers load websites with spam, convert them into link pools, and lure visitors with malicious links and phishing attacks – this discourages legit visits.
Often, attackers use the existing vulnerabilities and access these systems via SQL injection. Overrunning sites with spams causes them to be flagged and blacklisted, customers are manipulated, reputation damaged, and the outcomes are irreparable.
Some attackers will even use SEO spam methods and tools like the scraper bots to steal content or cause duplication of the same. Eventually, the website is fined for breaching security issues.
ALSO READ: WooCommerce SEO: The Ultimate Guide
Mitigation of SEO Risks by Increasing Website Security
Although the likelihood of cyber-attacks is certain, website owners can take several steps to secure their property and customers. From this perspective, proactivity and learning are important in securing websites from cyber-threats while in the long-run protecting the organic performance.
Malicious Bots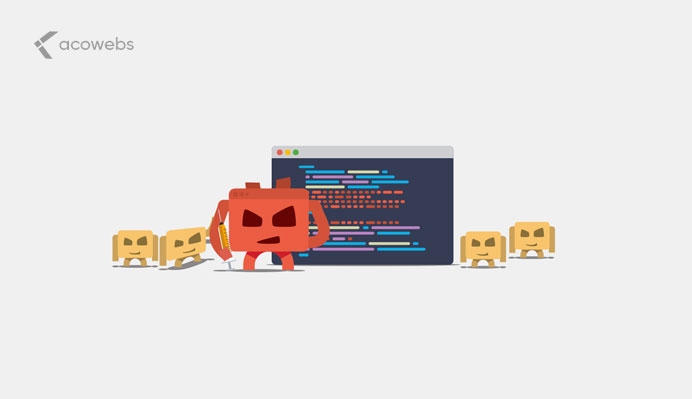 Notwithstanding, the majority of malicious bots defy standard protocols in regard to web crawlers. Consequently, they are difficult to dissuade, but the solution depends upon the type of bot.
For instance, when dealing with content scrapers, it is easy to search for trackbacks to determine the type of sites using the links. When you discover some sites are using your content without your consent, it is possible to file a complaint (DMCA) with the service provider.
Malicious bots have the feature of resembling legit crawlers making it even harder to identify them. Moreover, these bots are characterized by defiance of robot exclusion standards.
So, if you are having bots that visit pages that are deemed excluded, this shows that the bot is malicious.
ALSO READ: Javascript SEO Best Practices
WordPress and Woocommerce Plugins and Extensions
Most websites infected with malware are characterized by out-of-date software on the most frequently applied tools and platforms. Attackers often look particularly for sites that use out-of-date plugins and exploit their vulnerabilities.
They execute this to take charge of the Simple Mail Transfer Protocol (SMTP) applications of the site and begin sending spam emails. Eventually, the domain of the site is blacklisted.
To prevent this, several security plugins are available in the market which, if kept up-to-date, assist users to inspect and secure their websites.
Examples of such plugins are Sucuri Security and All-In-One that can inspect and screen for potential hacking actions and activate firewall capabilities to block suspected visitors.
ALSO READ: Top 3 WordPress SEO Plugins
System Inspection and Hacking Identification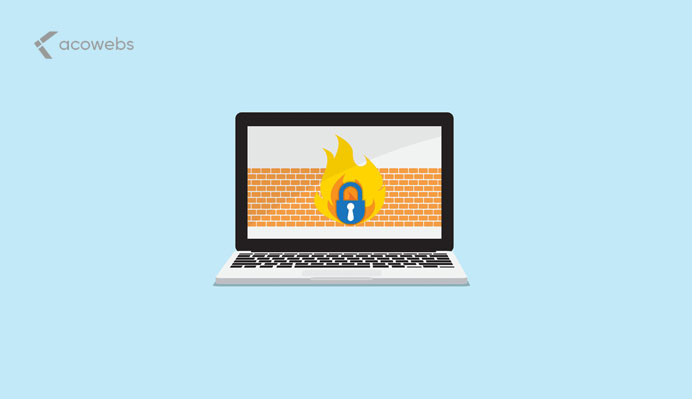 The majority of site administrators do not monitor whether a website is compromised through hacking while accepting new customers to their system.
Apart from the Google notifications and the transparency of the customers regarding their history, they cannot determine the past. But monitoring and identifying hacks in the system should be part of the appraisal for the present and future business.
Then the results (findings) – historic and present state of security – must be factored in the plan that is chosen to use.
To identify present hacking as soon as they occur, dedicated tools are required to detect activities such as crypto-mining programs, viruses, or phishing threats.
Also, reputable paid services such as WebsitePulse and SiteLock are available in the market that can offer a single platform for the inspection of websites, servers, and other applications
Source code analysis can as well be used to determine whether a website has been infected with malware. The best monitoring applications constitute the ability to remotely monitor the system
ALSO READ: Cybersecurity in the eCommerce Industry
Local Network Security
Network security must be strongly tightened, whether it is at home, working in a remote area, or in the office. A large network is highly susceptible to human error and its risks cannot be underrated compared to a small network.
Users must ensure that they comply with standard security protocols such as reducing the frequency of login trials at a particular time-frame, terminating expired sessions automatically, and abolishing form automatic fills.
Whenever and wherever they are working, they should ensure that their connections are encrypted with a stable VPN and monitor their traffic using Web Application Firewall (WAP).
ALSO READ: Ways to Increase Woocommerce Security
Conclusion
The security of the internet affects everyone. Failure to take the appropriate preventive measures and the website is compromised, it will experience a damaging, lasting repercussion from a search perspective and even beyond.
People working on websites, for customers, or strategy should be able to participate in security discussions or start them if it's not initiated. For anyone who has invested in SEO of a site, they are required to proactively invest in preventive measures, and those measures are kept updated.
Lastly, it is critical to educate customers on the possible risks they might be exposed to – not necessarily to their SEO, but to the entire business.
We, at Acowebs, leverage the power of React in our WordPress and WooCommerce plugins so as to attain a top-notch performance. All our plugins are designed for giving equally seamless performance experience to these. Our plugins, WooCommerce dynamic pricing which is for applying bulk discounts quickly and WooCommerce checkout field editor which helps the website admins to customize the checkout form fields and WooCommerce product options which is basically to help the website admins to add extra product options or custom fields in the WooCommerce product detail page (The free version of this plugin WooCommerce product addons is available in WordPress plugin directory).