As more web development has moved on WordPress and it has compassed 42% of all the existing websites, more dev companies have tended to it and started producing plugins for different walks. Search Engine Optimization (SEO) is essential for every website to sustain. A website is just a billboard or a web store is just a shop 'without any sales' if there is no search engine optimization for them.
Hence, a number of companies developed WordPress SEO plugins, some of them left others past and are prominent now. Yoast SEO, Rank Math, and SEOPress are the 3 most popular WordPress SEO plugins.
Each comes in different prices and strategies, though their core purpose is one they have traits which make them unique of each other. SEOPress is comparatively new in the league but Yoast and Rank Math has tough competition.
In this article, we will comparatively review these 3 plugins, their installation, features, ease of use, competence, and price plans.
Also Read : WordPress Automation Tools
Why Should I Consider SEO?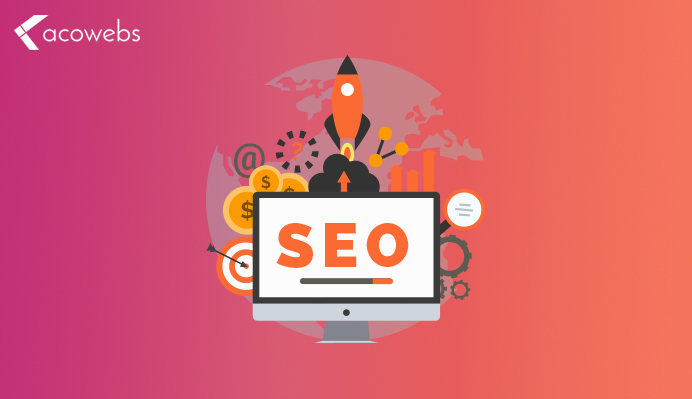 You know, nowadays people use search engines for their queries nowadays, starting from a small minor thing to a big decision of their life, people tend to search on Google or Bing (or any other search engines) . These search engines have set up algorithms to show the results strategically; they tend to show the most useful results. However, they are not very successful in gaining such competency because the algorithms still evaluate the data via relevancy.
Proper use of main keyword and sub-keywords, using an interesting title, powerful metadata, readability are the factors search engine algorithms use to show the results. These SEO plugins utilize this approach and help you optimize your web pages, posts or products and make them rank in search results.
An ultimate conclusion from this debate is the fact that website which ranks at first page win 70% of all traffic, which is really huge! So, we will evaluate to what extent these plugins meet these requirements and what is the difference between their approaches.
Also Read : WordPress Rich Snippets
Yoast SEO vs Rank Math vs SEOPress – Review
Let us first introduce Rank Math and discuss its features.
Rank Math SEO Plugin Review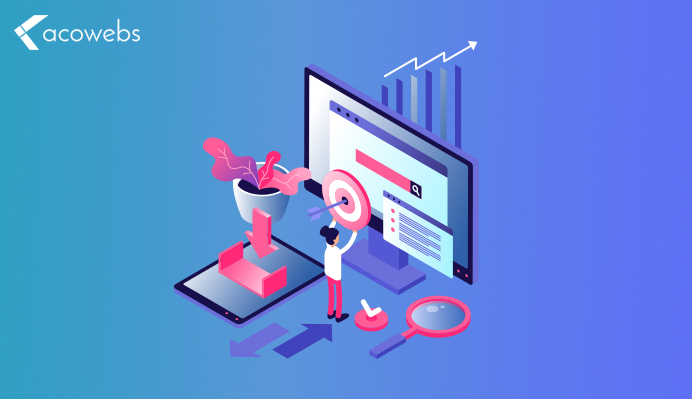 Rank Math is among top WordPress SEO plugins and surprisingly it's completely a free plugin. They aim to launch a premium version in future but grasped on not restricting any of the current features in the free version.
Rank Math basically sets itself. Rank Math comprises step by step installation and setup wizard that sets up SEO for WordPress impeccably.
During installation, Rank Math checks your site's current settings and suggests the perfect settings that result in improved performance. The step by step wizard at that point sets up not only your website's SEO, but social profiles, Web Map, and other SEO settings. . For more info, check the complete Rank Math review.
SEOPress Plugin Review
SEOPress is accessible in both free and master variants. A fascinating reality about the SEOPress is that it is lightweight which means your site won't back off as it does when utilizing other bulky SEO plugins.
SEOPress's white-label technique guarantees that SEOPress doesn't collect client data and averts promotions at the client end. In spite of the fact that this feature is available only in the premium version, still, it is somehow corporated in the free version at a lower level in the form of a hook
Also Read :  Ways to Speed up WordPress Website
Yoast SEO Plugin Review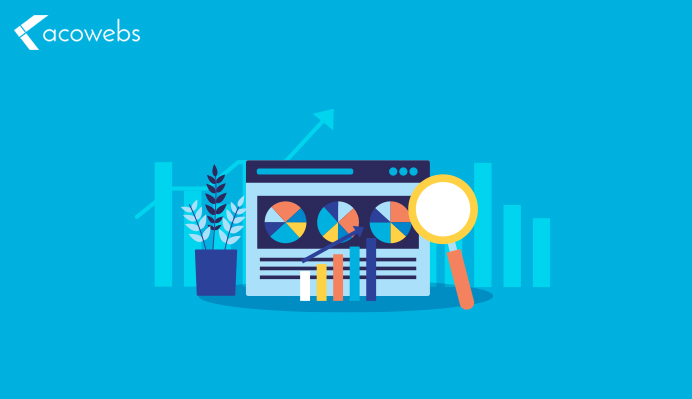 Yoast leaves everyone apart and holds the seat as number 1 SEO plugin in WordPress. The Yoast plugin for SEO is the most used SEO plugin with over 5 million active installations.
It's the oldest one, launched in 2008 and from then helping web-bloggers rank in search engines. It's even being compassed by some famous sites on the ground. We will discuss details lately but it's obvious that Yoast leads the SEO game.
Also Read : What is WordPress REST API
User Interface
Rank Math User Interface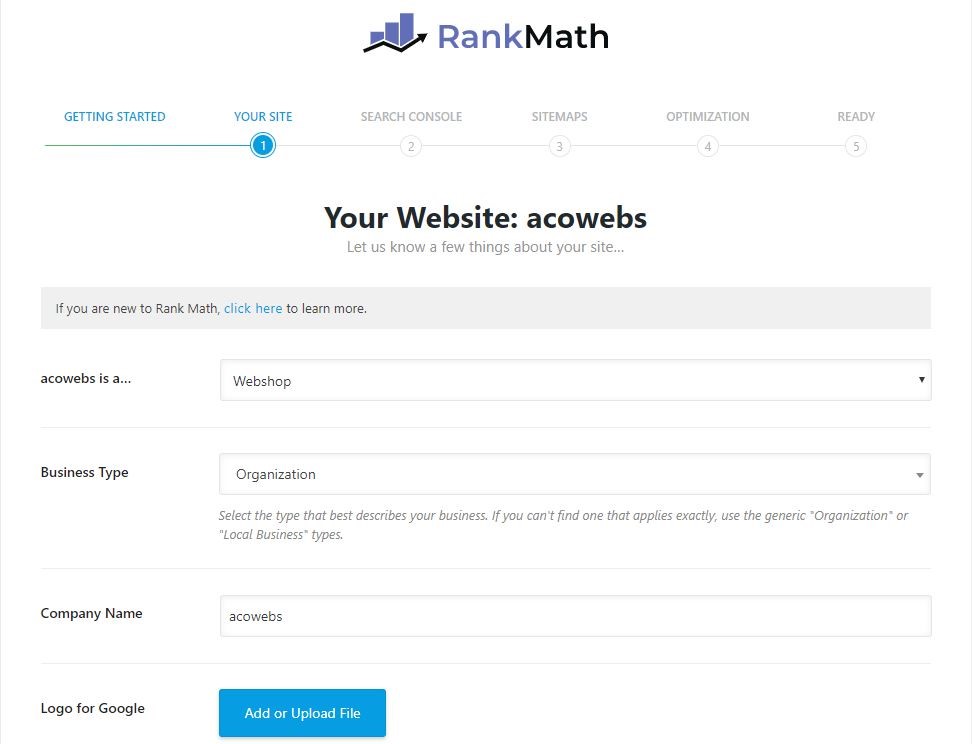 Rank Math comparatively has a beautiful interface. In the setup wizard, all options are listed in the one-liner navigation bar. Each option has its settings and user needs to fill them and save, after saving it takes to the next option and add the fields and so on. At the post-optimization page, it has an option for composing a snippet and adding the focus keyword. If your title and description are not up to SEO standards, Rank Math guides you in fixing them. You can also preview how the post will appear in the search results.
SEOPress User Interface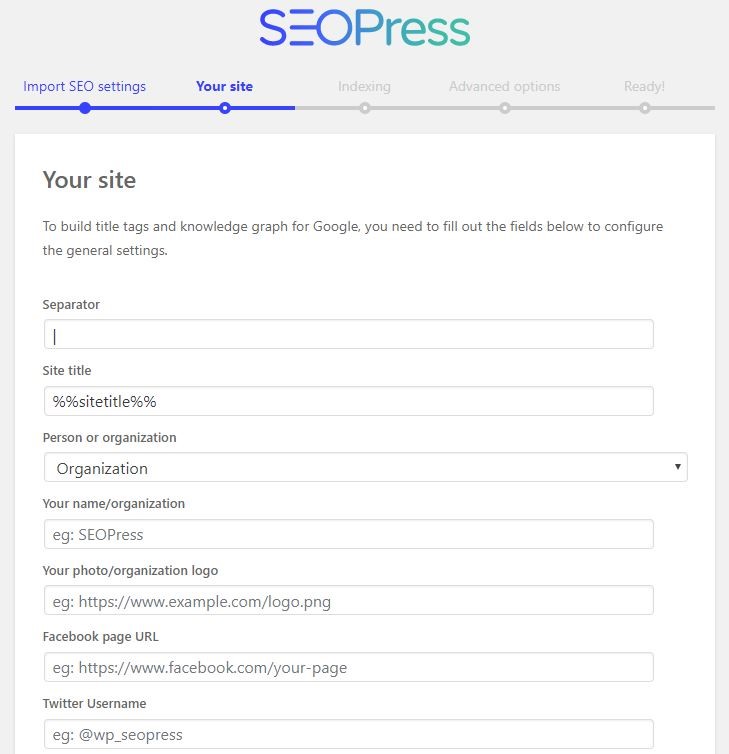 SEOPress user interface is similar to Rank Math until it's a free version. The pro version of SEOPress needs to put in the license at first and then it takes you to the setup wizard. After configuring you can easily perform the SEO of your every post and page.
Yoast SEO User Interface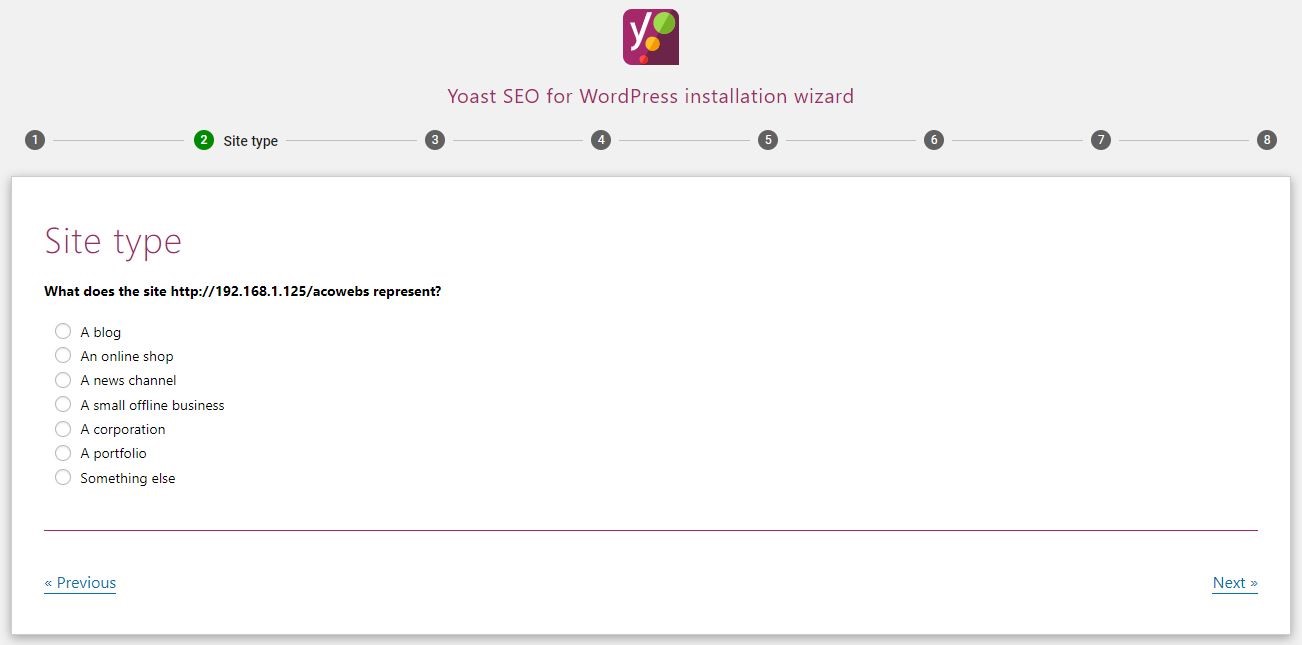 The UI of Yoast SEO concentrates more on usefulness than style. Without a doubt, you can complete everything with available options composed under well-characterized classifications. However, if you're considering from an aesthetics and UX point, we have to agree that the UI of the Yoast SEO plugin appears to be somewhat tasteless and deadened.
The lack of aesthetics can a mood killer for certain individuals, particularly when usefulness and design don't should be fundamentally unrelated characteristics. This proves to be true when you consider the UI of Rank Math which actualizes an outwardly alluring interface which has a contemporary UI with a modern outlook at the same time, is one that improves the client experience.
Keyword Integration Comparison of WordPress SEO Plugins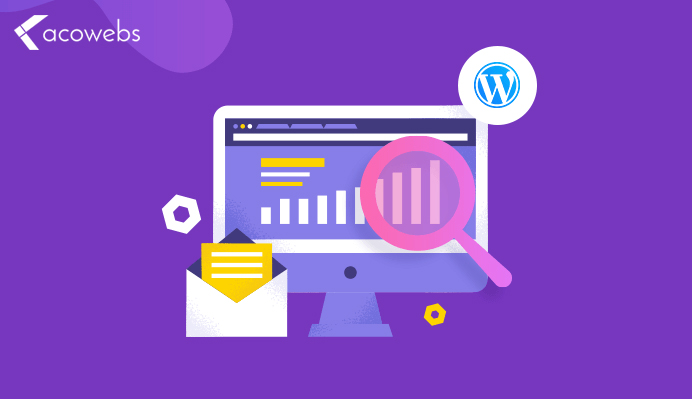 Integration of Keyword is one of the critical components for advancing your substance for the web crawlers. You have to optimize your posts and pages to the particular set of keyword, also called keyphrases (with acronyms) with the goal to make your page appear in appear on the top of the SERP, when a client looks for that specific term.
Presently Yoast SEO is brilliant with regards to key phrase optimization of your article. Without any cost, you can streamline your article and make it optimized for ranking a keyphrase (single in free), while Yoast's pro-version enables you to actualize numerous keyphrase integration.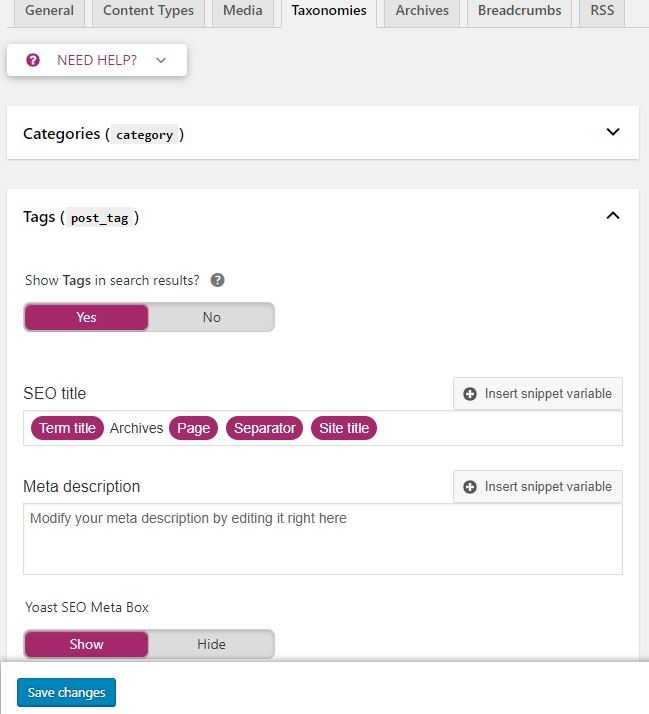 At this point, Rank Math wins the game. At Rank Math, you'll get the opportunity to streamline your article for multiple keywords ( up to 5) free of cost!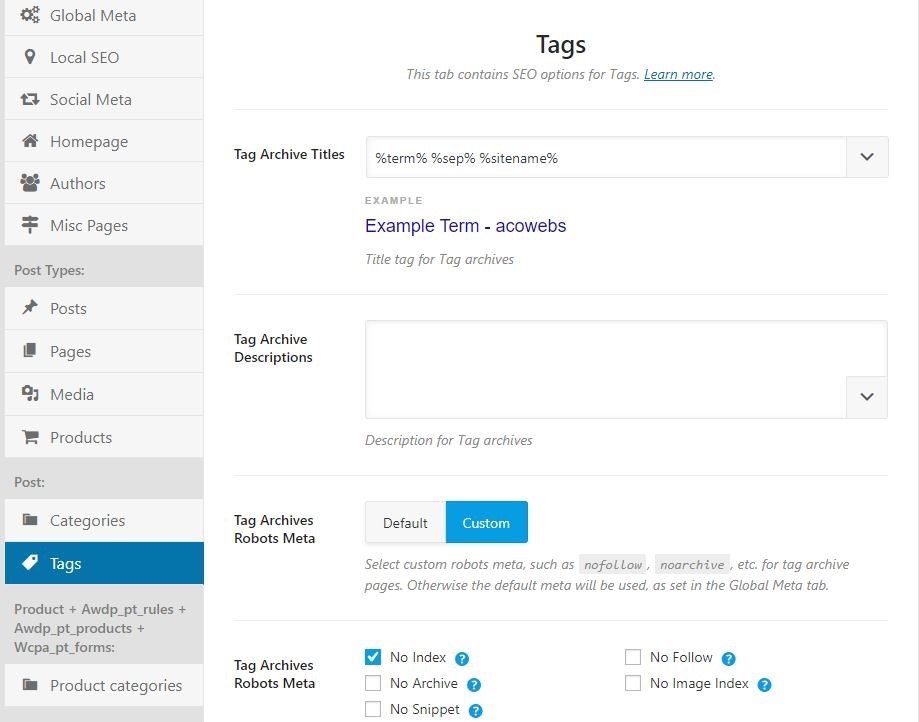 All things considered, imagine a scenario in which you just have as a top priority, a single keyphrase to be used for your article/blog. In this scenario, Rank Math spontaneously will begin recommending various key phrases just as longtail watchwords dependent on the suggestions from Google keyword planner.
Yoast SEO does not have any free proportional to the usefulness. Hence, to get to know more relevant keywords you might need to get to any outside keyword generator tool. It's a heck so proved that Rank Math outclasses the Yoast in this term.
Whereas, SEOPress matches with Rank Math it also allows adding multiple keywords in the free version. SEOPress analyzes your content for multiple keywords, even of those keywords that are different, it also lets you specify social network snippets with preview.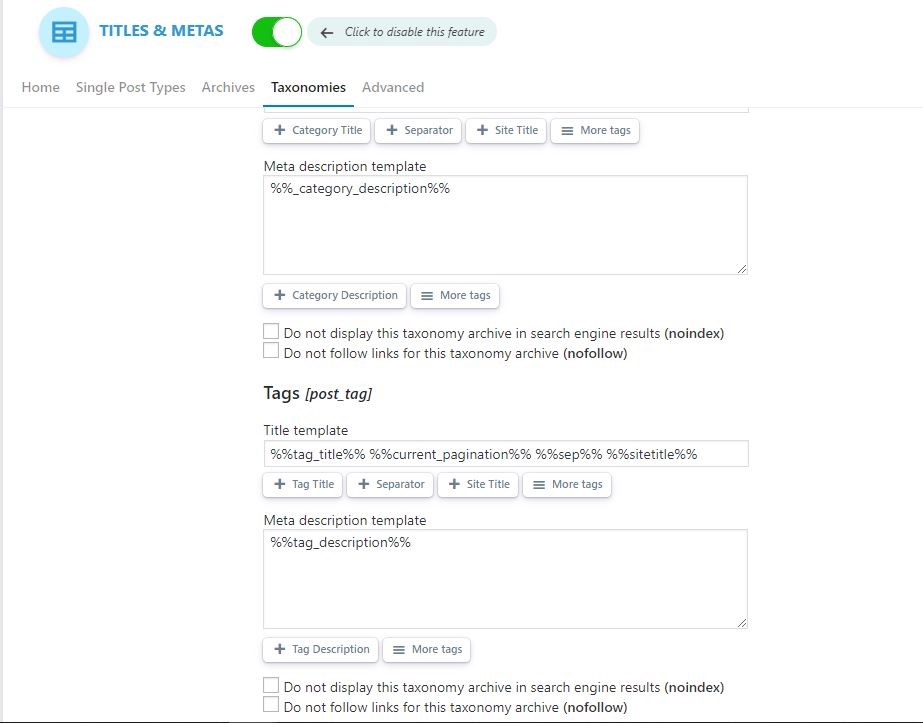 Integration of Schema.org in WordPress SEO Plugins
Schema.org enables you to empower rich snippets, star appraisals, etc, legitimately on the search engine results. This causes your blogs or articles to stand out from your competitors and builds high trust factors.
If you require to cause it simple for Google to understand your site all the more effectively then just form an XML sitemap for all pages and media on your website. Stop! You have no worrisome of creating a sitemap on your own, SEOPress does it all alone.
Secondly, the Rank Math offers option to support for full schema for any material on your site. And same is the case with Yoast SEO; it also creates the sitemap or schema for your complete website.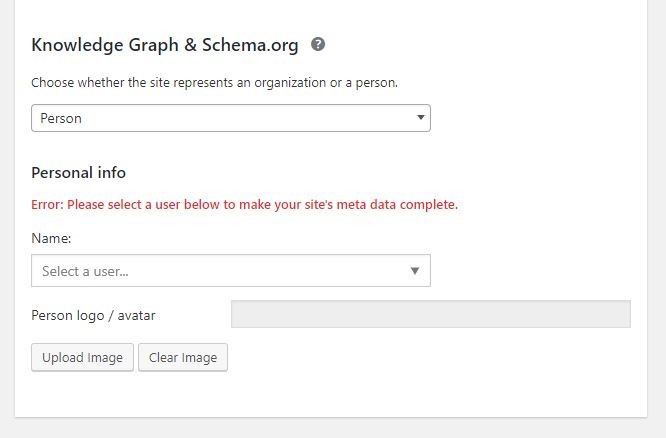 Sensibly, installing one plugin that manages both your tasks at once – ie, SEO and also Schema – is obviously feasible than managing two different tools. Here each of the 3 plugins is equally competent.
Also Read : Elementor vs Divi vs Visual Composer
Integration with Google Search Console in SEO Plugins
Rank Math process is really helpful to monitor your data from the Google Webmaster tools or the Search Console. During the arrangement procedure, you should simply include and verify the details of your Gmail record, so that it can bring all the related Search Console information in the WordPress admin area of your website.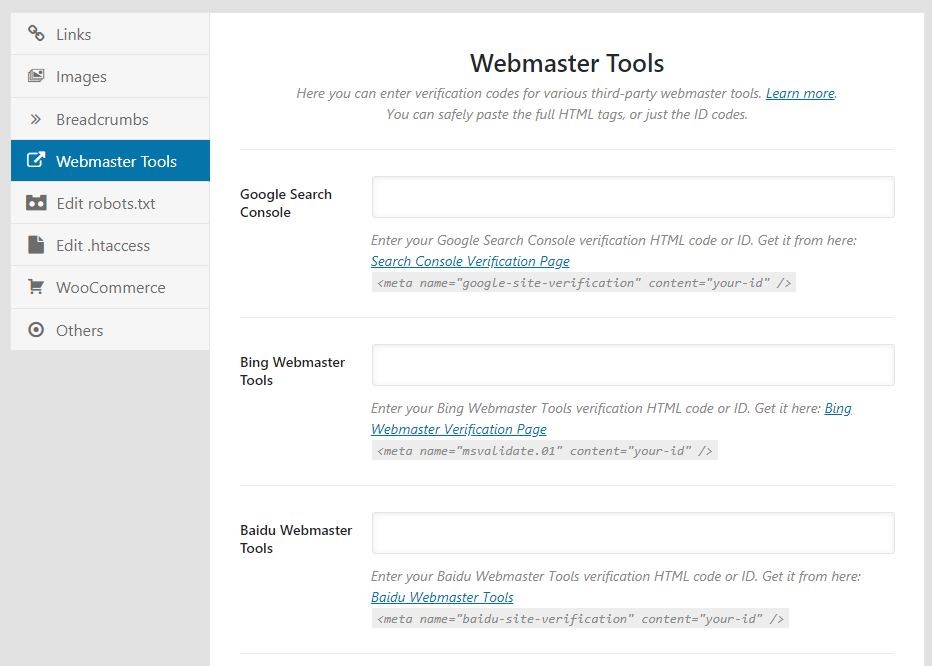 And, Yoast SEO plugin allows integration with Google Search Console too, however, the option to screen your information from your WordPress admin is not available in this – rather you need to purchase an additional plugin from Yoast company for this purpose.
When it comes to SEOPress, Google Analytics details can be implanted in your WordPress website and visible through the dashboard. With the assistance of Majestic SEO API, you can discover the backlinks too.
Outbound Link Manager in Yoast, Rank Math, and SEOPress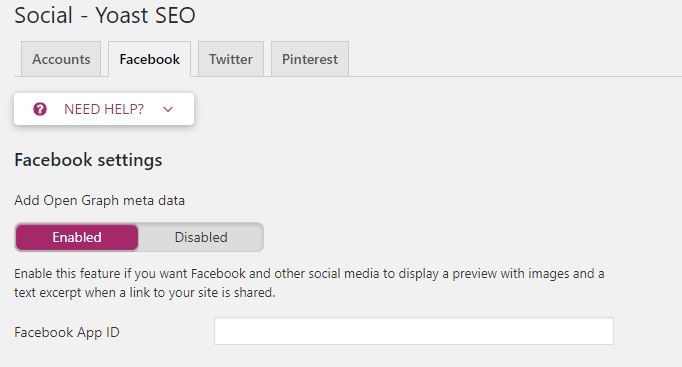 SEO geeks are acknowledged that external links associated with their articles should have nofollow tags only. Because in this way the website gets protected from affecting by the SEO score of the target link.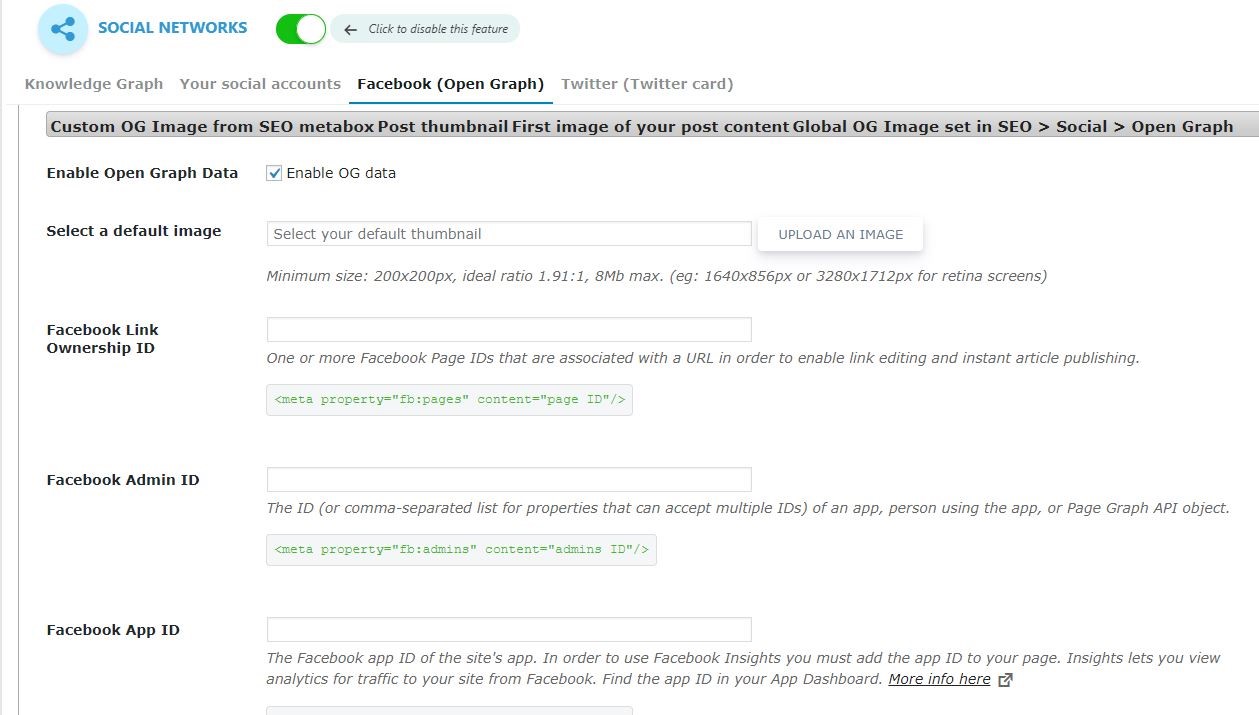 A coder can easily do that but it's not that easy for a blogger with less technical knowledge. However, they are backed by Rank Math which has a dedicated manager feature for external links. The Yoast SEO does not possess it, while SEOPress asks you to does it manually on their plugin.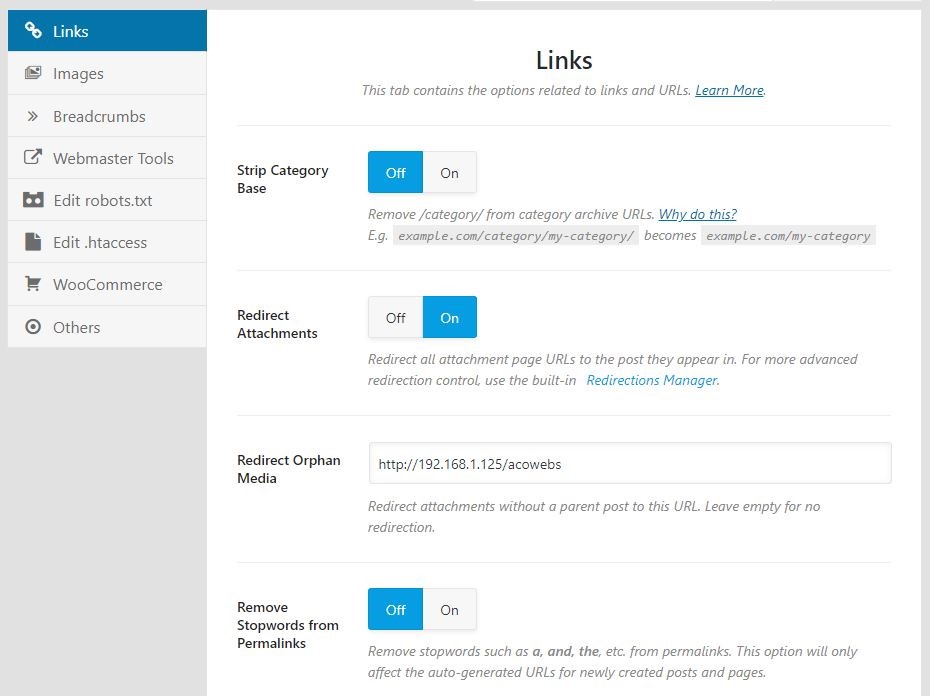 Redirect Manager in Yoast SEO, Rank Math, and SEOPress
We as a whole need to consolidate internal links and external links on our site for the improved client experience. In any case, these hyperlinks can cause bugs like 404 error – page not found, etc if the connection focused on has been expelled. Similarly, your website can also have unnoticed broken links too.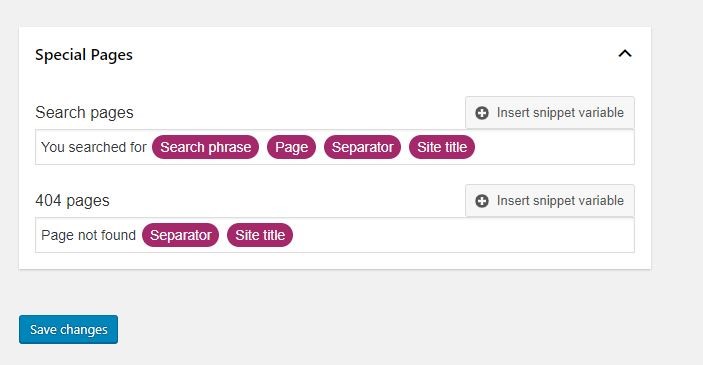 Factors like these can make a negative sway on the visitor and can bring about an increased bounce rate. Be that as it may, these concerns can be immediately settled using a redirect manager. Presently both Yoast SEO plugin and also Rank Math offers a dedicated and incredible redirect manager. Yoast SEO however, provides this feature in pro version while Rank Math gives it for free.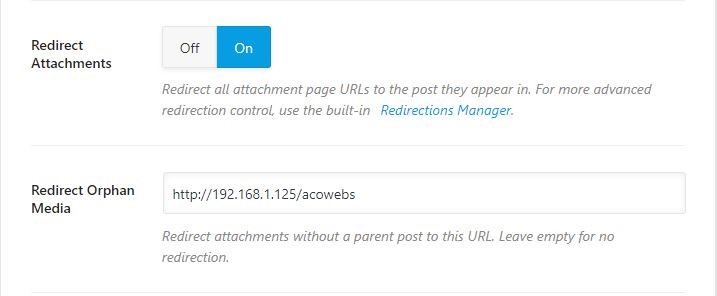 In SEOPress you can import the CSV files of redirections. Manage and make infinite 301, 302, and 307 redirects.

Optimization of Images & Videos in Yoast SEO, Rank Math, and SEOPress
By including important meta tags and alt tags to your pictures and videos, you can use these media documents as a method for bringing natural website traffic.
Presently both Yoast SEO plugin and Rank Math plugin offers SEO optimization for images in different settings.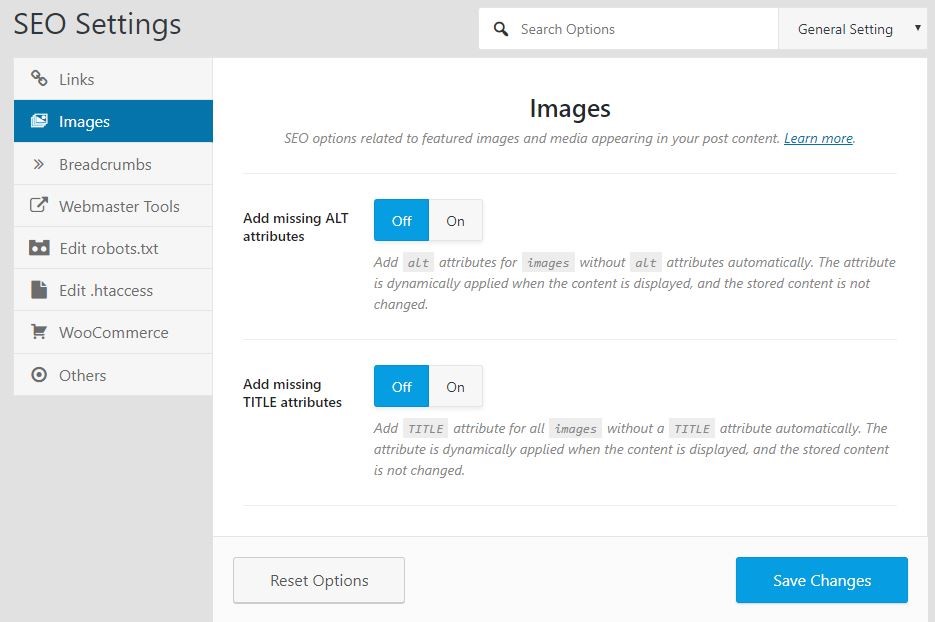 When it comes to Video SEO, the Rank Math plugin enables the choice to include Rich Video Snippets, which helps in increasing your general traffic. A lot further developed functionalities are additionally accessible with Yoast SEO for optimizing Videos, even though it's available in the advanced version.
In SEOPress to include more items, you can just include picture alt tags for SEO of the images. SEOPress requires you to compulsory insert relevant alt tag for all images.
Yoast SEO vs Rank Math vs SEOPress – Price Plans
Rank Math is totally free plugin. They tend to introduce a pro version in future but keen on not removing any of the current features in their plugin.
SEOPress vs Yoast SEO Prices
In SEOPress's pro version the users are enriched with every tool that a website requires to obtain organic traffic. Not at all like the Yoast SEO plugin, in which you need to purchase 4 different plugins. Such as WooCommerce SEO, News SEO, Local SEO, and the video SEO that makes the site overly overwhelming and subsequently it gets backed off. Take a gander at the crazy costs of Yoast SEO's supposed plugins;
● For video SEO the price is $69
● Yoast Pro the price will be $89
● Local SEO price is $69
● For News SEO, the price is $69
● Yoast WooCommerce will require you $49
Yoast SEO vs SEOPress vs Rank Math Plugins – Content Analysis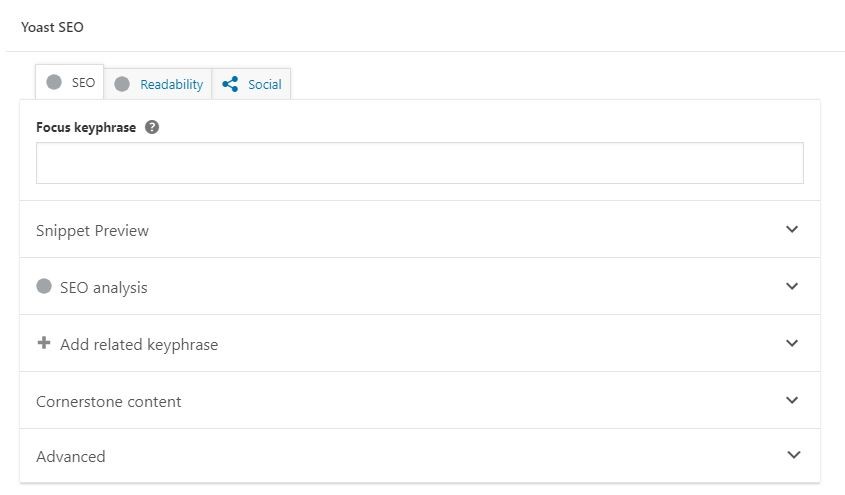 Yoast SEO, SEOPress and Rank Math, all three analyze the articles as you write them in WordPress editor. They tell you about SEO score of the article, help you create SEO friendly title, snippet, meta description. They also check for images and ask to input relevant alt tag. Yoast SEO also checks the readability of the article and helps you improve it. Our experience upvotes Yoast SEO in this regard as their Readability feature get blogger write an engaging, eye-catching article/blog.
Also Read : Gutenberg Page Editor for WordPress
SEOPress vs. Rank Math vs. Yoast SEO – WooCommerce SEO
WooCommerce is the most popular eCommerce plugin that is available for WordPress currently. It incorporates online shopping capacities on your normal WordPress site, including making shop postings, including items, empowering payment methods, and substantially more.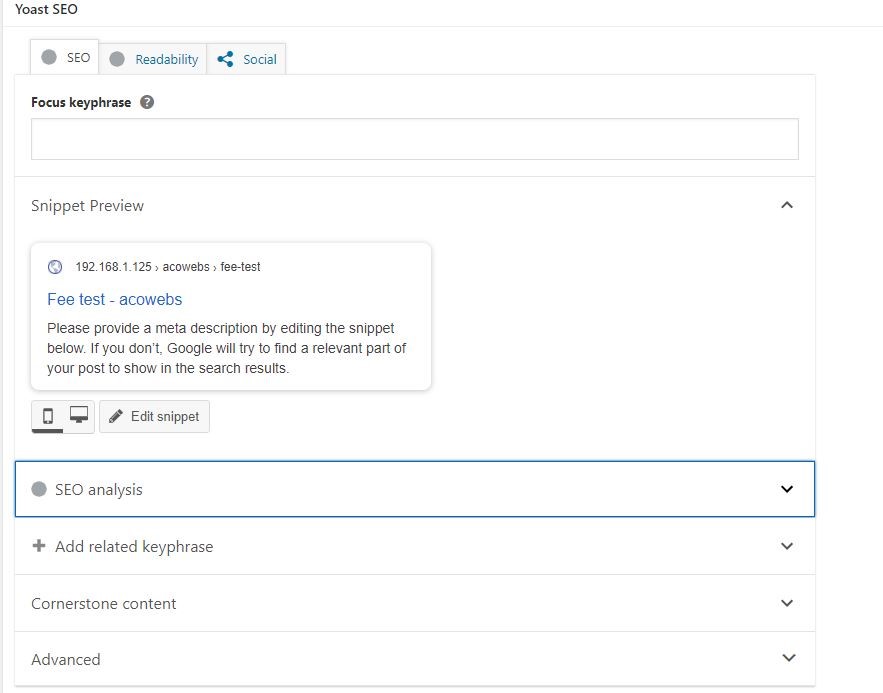 Yoast SEO and Rank Math offers specialised SEO functionalities for WooCommerce, where users can add metadata about the products so it can show up in organic searches related to the keyword of that particular product (assuming the other off-page SEO factors are also adhered to)
In any case, Rank Math gives WooCommerce SEO usefulness totally free, while it is bolted as a separate pro plugin in Yoast SEO. You need to buy an additional WooCommerce-SEO plugin if using Yoast.
SEOPress can assist you with boosting sales and develop your web-based business with its splendid SEO administrations for the WooCommerce e-store. It can cripple the ordering on the cart, improve the client record pages. Includes the money, likewise shares via web-based networking media, and it can generate Open Graph Meta too. All this in one plugin, you don't need to buy a separate plugin.
Conclusion
After a detailed comparative analysis of WordPress's SEO plugins, it well said that if you are demanding all upper described features in one-go. The Rank Math plugin is the best decision. It is free of cost and particularly equipped. Meanwhile, SEOPress is financially savvy, you don't need to pay for different plugins like in Yoast. In just $39 you will utilize the ace form and can experience different helpful features. After the audits by different clients, it has demonstrated to be the ideal decision for WordPress as a plugin. Set up is basic and everybody can without much of a stretch utilize this. We can say that it is extremely hard to try and discover a solitary disadvantage of WordPress SEOPress plugin. However, Yoast SEO is the choice of millions, it was not possible without any solid reason and value-added results, thus if you are a big company and can afford high budget then the Yoast SEO is not a bad choice.
Acowebs are developers of WooCommerce Discount Rules that will help you personalize your stores. It supports the additional option with feature-rich add-ons which are woocommerce product addons, that are lightweight and fast. You can easily update your store with these add-ons and enjoy a hassle-free experience, check out the best options for additional woocommerce custom product options.