Do you own a Woocommerce website? And have you ever been caught in the crossfire of malware and a hacker?
If not, let me tell you, you are extremely lucky.
We all know that WordPress site is the most commonly used content management platform and Woocommerce is the plugin that helps to convert a WordPress website into a full-fledged eCommerce website. The wide spectrum of the themes and plugins offered by the community is what accounts for its unfettered popularity. In fact, there are several agencies such as Acowebs that offer WordPress and Woocommerce plugins to create an exceptional website.

Going by the figures, nearly 35% of the websites hosted over the web are based on WordPress. Definitely, it is the top choice of the majority of the website owners. But do you know, WordPress is also the most promising platform for hackers?
Given such a huge audience reach and the pool of data that comes along, WordPress websites are extremely vulnerable to hacks. According to Sucuri (WordPress security plugin), nearly 90% of the websites hacked were powered by WordPress.
So, does this mean you stop building WordPress and Woocommerce websites? Of course not, what we need to do is shield your website or protect the same from being attacked.
In case, you have been wondering how? This is where the discussion gets interesting. Below, we outline 20 different ways to increase the security of your Woocommerce website.
Also Read: WordPress and Security
20 Ways to Boost Woocommerce Security
A Reliable Woocommerce Hosting Service
We start with where your website starts. When you plan to build a website, you would need a hosting service company that would have your website over the web. Now, there are multiple services, different plans and an array of companies. What you need to do is handpick the company that offers plans with extremely high-security considerations. The hosting service is one that is the first gate towards the website, and if the wall is not strong, you are inviting hackers to intrude.
Also Read: WooCommerce with Managed Hosting by Cloudways
Do Not Use The Default Username
By default, every WordPress owner would be given users that's eventually the same for all. Hackers can easily get hold of this name and use it to breach the security. Hence, it is advisable that the first thing you do is edit your WordPress admin username. In case, you are still using the age-old, WordPress given username, it's time that you moved ahead and customized the same.
Password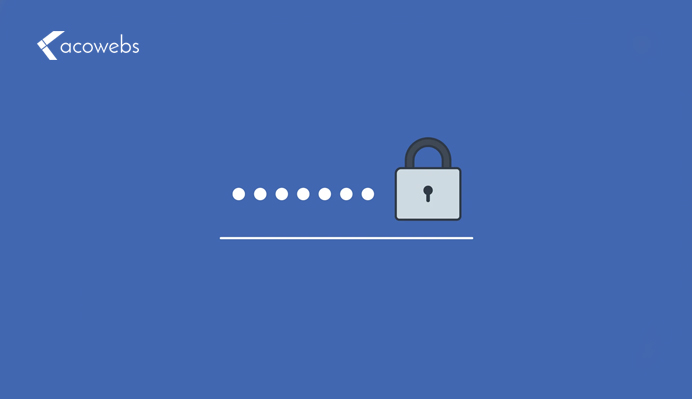 Next comes the WordPress admin password. Brute force attack, though a laborious way to intrude, it is the successful form of attacks and most of the hackers rely on it. It is a method where users enter a combination of passwords to break-in. Given the above, it is pretty easy to guess a weak password. In order to make sure that your website is hack-free, make sure your WordPress admin password is 8-15 characters long and a mix of alphabets and numerals.
Adopt-Two Factor Authentication
Let's assume that you have replaced the admin username and also modified the WordPress password to strengthen your base. What's more, you can activate the feature of two-factor authentication. This is a new feature added by WordPress and turns the login page, even more secure. The admin can decide whether to add a secret code, a pin or a security question as to the second authentication and protect the website from being hacked.
Restrict Login Attempts
You know hackers are pretty smart. They have this sixth sense where they can guess and keep on guessing to finally attack the system. Now, their efforts cannot be limited but you can very well, restrict the total number of login attempts. For instance, there are websites that block users, if they fail to successfully log in to the website thrice or simply if they have 3 failed attempts, they are debarred from accessing the page.
Modify The Login URL
WordPress and Woocommerce offer loads of security features and one of them is the customization of the admin login page URL. This is an excellent way to trick hackers and keep them away from your website. When they don't know your page, how on earth can they then try and attack the same. So go ahead and edit the wp-login.php to something that is different and unique; e.g. my_first_page_login.
Auto Logout Idle Users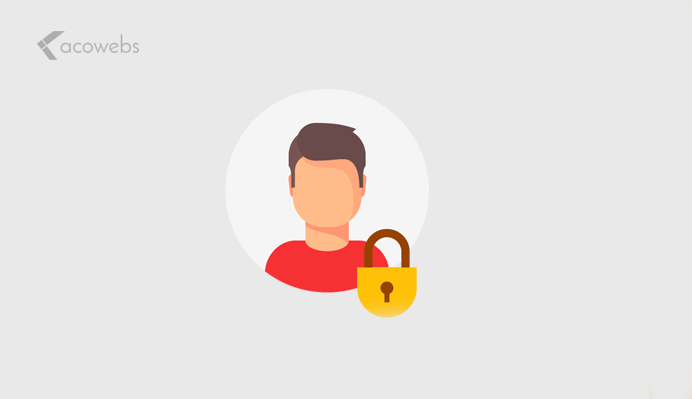 At times, it may happen that users missed logging out of the website, leaving as it is. This gives hackers enough scope to evade privacy and attack the system. What you can do is set up a timer for idle websites, logging them out automatically, after the counters return to zero.
Update Your Woocommerce Website
An outdated version of Woocommerce is more likely to have security gaps and can be hacked easily. It is advised that you keep a check on the version of Woocommerce users and never miss an update. Software releases tend to be more secure and less vulnerable to hacks. So, you can go ahead and stay at the forefront.
Read Also: Top 10 Tips For Woo-commerce Website
Themes and Plugin Updates
It is not just the version of woocommerce that needs to be updated. All of the themes that you have downloaded and the plugin installed should be up to date, ensuring that your website doesn't page way for hackers. An outdated or older version plugins might have security issues that have been resolved in the recent release. Hence, it is important that your website never misses an update.
Add An SSL Certificate
Now, this is not something that you will think about before doing. SSL certificate is a must for every website. Whether you want to secure your website or it's already secured, SSL certificates ensureS that the website is legit and all of the information shared between the user and the server is encrypted. Now that Google has announced flagging every HTTP website as not secured, if your website misses one, you are sure to lose sight in the search engine rankings.
Also Read: Secure WordPress Website
Clean Your Woocommerce Website
Often, there are themes and plugins that sit in the WordPress database without any use. They not only consume space but at the same time, expose your website to threats and thefts. It is advised that you perform a regular cleaning operation to remove all unwanted files and plugins from the system.
Keep A Woocommerce Backup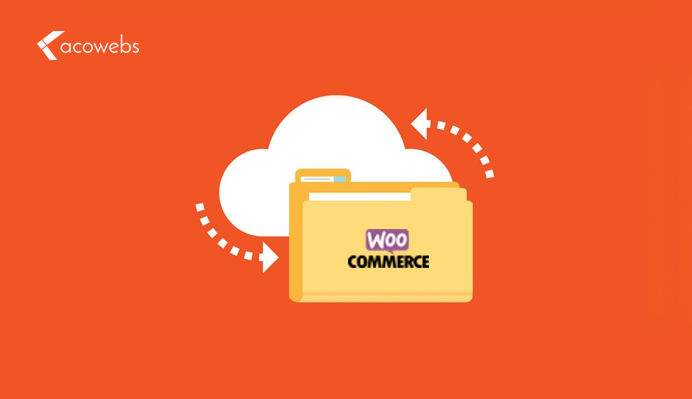 Having a backup is important for any or every website. In case, your website gets locked or hacked, you can easily shut down the site. Later, you don't have to worry about the data as your backup would effectively restore all.
Lockdown Feature
Imagine that your website is experiencing too many IP setbacks or multiple false sessions. This might seem fatal given the security considerations of the website. WordPress offers a lockdown feature where the admin can block the website for a while and restrict access to all trying to breach the data.
Install Security Plugins
One of the most effective ways to keep track of WordPress and Woocommerce security is by installing security plugins. These are tailored to keep an eye on every loophole and shield your website from being attacked or hacked by an intruder. With a plugin, you would need not do anything manually. The plugin would automate updates, backups and security checks, keeping everything safe.
Malware Scan
Get into the habit of scanning your website for the presence of malware. As a matter of fact, you should do this regularly and frequently. As said, safety is better than cure, regular scans would keep you informed on every potential threat.
Limit Access To Plugin Directory
Hackers are not just smart but also intelligent. They have significant coding knowledge and can determine which of the plugins are being used. Once they do this, they can easily intrude on the system and hack the site. So, the best you can do is block access to the plugin directory.
Disable Theme Editor
To prevent hackers from editing the source code of the themes or the plugins, make sure that you block access to the same and mandate admin approval for any changes.
Firewall Installation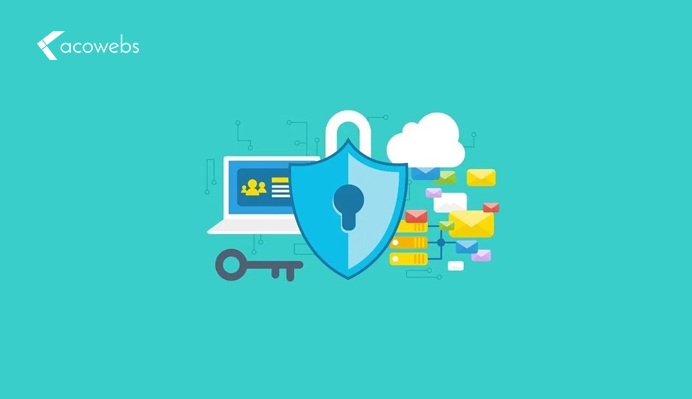 Another must-do thing is to install a firewall to protect and prevent the website from being attacked by DDoS.
Disable File Edits
In addition to the theme or plugin edits, you can also move ahead and disable any edits in the files and folders of the website.
Hire Experts
In case, you aren't much adept in going technical, hire security experts that would keep an eye on your system 24/7 and do all that's mentioned above.
What do you think? Where does your website lag? 
Acowebs are developers of WooCommerce Discount Rules that will help you personalize your stores. It supports the additional option with feature-rich add-ons which are woocommerce product addons, that are lightweight and fast. You can easily update your store with these add-ons and enjoy a hassle-free experience, check out the best options for additional woocommerce custom product options.