Search Engine Optimisation (SEO) is all about ensuring that your website is ranking as highly possible on the search pages. If you properly optimize your WooCommerce website, you are making it easier for your target audience to find your eCommerce store and patronize your brand.
The main focus of WooCommerce SEO is to create content around focus keywords that are relevant to the products you've got on your website. The keywords should only appear naturally across the relevant pages and other parts of your website structure, such as your meta descriptions, URLs, image names, etc. 
This article contains tips on what you can do to complement the built-SEO functions that come with WooCommerce.
Read Also: Top 3 WordPress SEO Plugins
12 SEO Tips to Follow to Optimize Your WooCommerce Site
Target the Right Keywords
Quality keyword research for your website in general and your product pages will help you find the best keywords to use on every page of your website. With product page keywords, the key is to find the words used by your customers to find the items you have in your inventory. Some tips to help you here:
Use short-tail keywords (usually single words) on your homepage and category pages and use long-tail keywords (two or more words) on your product pages. For example: "shoes" is a short-tail keyword while "men's running shoes" is a long-tail keyword.
Pay more attention to keywords used by people that are very close to making a purchase decision. Some of these include "coupons", "deals", "for sale", "Buy now", "on-sale", etc.
Include product-specific keywords. Such keywords are used by people looking for an exact item. Product-specific keywords can be branded, have specific features (such as size), or include a model number. Examples of such keywords include "men's shoes Adidas" "men's size 10 running shoes", "men's Nike Air Max 200", etc.
Pay attention to high-volume keywords. These hold the biggest potential. However, it is important to avoid options that are too competitive as you won't be able to rank for them. Sort your keyword list by competition, and target high-volume options that have low to medium competition for the best results.
Use tools like Google Keyword Planner, Ubersuggest, and Keyword.io to generate your keyword list easily.
Create Unique Product Descriptions
Production descriptions are short texts that are typically less than 200 words. They are often designed to discuss the features of the product. Use the product description to make the product page search and user-friendly by using keywords throughout the content, but also writing to keep your audience engaged.
If you are selling a widely available product, it may be tempting to reuse the manufacturer's description of the product. However, this puts you at a disadvantage as you have wasted content real estate that could have helped your website stand out.
When multiple websites are using the same product description, other ranking factors will come into play. Can you beat other well-known websites when judged by other metrics such as popularity, click-through, bounce rates, etc.?
Treat your product descriptions like other important pages of your site.
Also Read: An Ultimate Guide to Javascript SEO
Optimize Category and Product Pages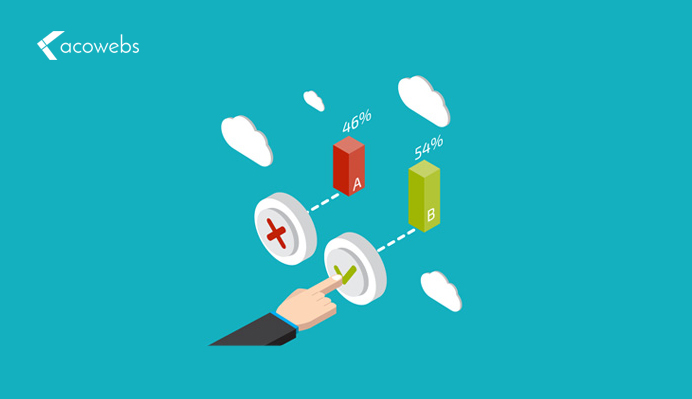 Category and product pages simplify the indexing process and also make it easy for users to find items they are looking for. With properly optimized and product pages, you reduce the probability of multiple product pages losing possible ranking positions to other pages on your website.
The best way to optimize category pages is to ensure the main keyword covers the broader term for a group of products. For example, "Handbags" is a good category page, while "Kelly Cut" is a good product page.
The page titles for your category and product pages should reflect your keyword research. Use titles that allow you to naturally infuse keywords without harming readability to avoid losing your audience just as soon as you attract them from the search pages.
Also Read: How to Customize a WooCommerce Product Page
Simplify Your Site Navigation
Simple site navigation makes it easier for your site visitors to stay longer on your website and reduce bounce rates. If people are spending more time on your website, you will see an improvement in your search ranking.
To simplify your site navigation, make sure the main menus are easy to find. The average web user will not spend more than a few seconds looking for a page on your website. Ensure you include links to the important navigation elements in your main navigation menu. That's where the average user will look first. Any remaining links can go to the footer of the page.
Use Breadcrumbs
Deploying breadcrumbs is another way to further simplify navigation for your website visitors. You've probably seen page trails like Phones>Samsung>S-Series>S10 on an eCommerce store that sells mobile phones. That page pathway is known as breadcrumbs. They are an excellent way to show the customer the path they have taken to land on a product page.
With this, the user can go back to a specific page by quickly clicking on the part of breadcrumbs they'd like to return to. WooCommerce themes generally have this feature enabled by default, but if yours doesn't, you can activate it in the Search Appearance tab, under SEO in your WordPress dashboard.
Utilize Short and Descriptive URLs
By default, your WooCommerce product URLs will contain a long string of numbers. This will make the links less accessible to search engines and humans. You can change this to ensure your links contain the page title or product name instead.
In your WordPress dashboard, go to Settings> Permalinks to choose a URL structure that is short and descriptive. When done correctly, your page URLs will go from yourwebsite.com/?product=123445 to yourwebsite.com/product/product-name. This URL structure will make it easier for your target audience to find relevant URLs to your website in search results.
Also Read: WordPress Coding Best Practices
Create Unique Meta Descriptions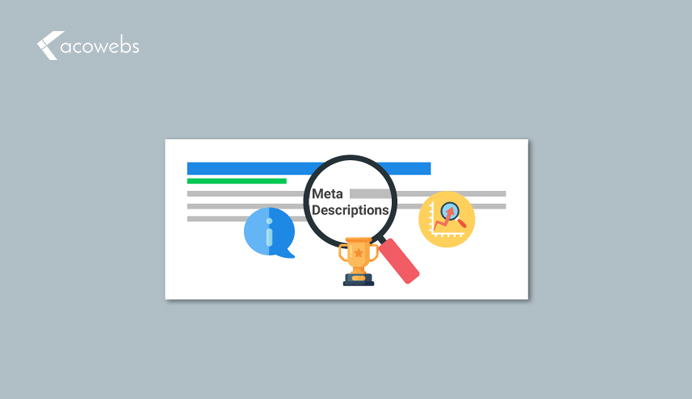 Writing unique meta descriptions is another important SEO technique that improves your SEO, but indirectly. The description gives a short summary of what the page is about, and they appear under your page title and URL in the results.
With an engaging meta description, you can trigger enough curiosity in a user to click-through to your website. With more people opening the page (and staying), the search engines will give more authority to the page (for that search term), and thus, a higher ranking.
Create Images and Videos
Including a video on a product page can improve the organic traffic from search results by more than 150%. The average web user is more likely to click on a video description than a text description because just like images, they can give deeper insights into a product in a way that a paragraph cannot.
Keep your images high-quality, but under the optimal size to avoid slowing down your page. For videos, host them on YouTube or Vimeo first, and then add the links to the product page.
Don't forget to use Alt Text tags for your media content as this is how the search engines can "read" them. The alt text should be as descriptive as possible, incorporating the focus keywords.
Showcase Reviews and Ratings
Legitimate reviews and ratings from your audience are important for SEO because they are regarded as trust factors. If you have reviews on the product page, you are further increasing the chances of the page ranking highly.
WooCommerce displays product ratings and reviews in search results, so give your customers an incentive to say what they think about the product. Remember to only allow reviews from users with verified purchases to avoid the menace of fake link-spam reviews.
Also Read: Why Choose WooCommerce for Your eCommerce Store?
Improve Your Website Load Speed
As a search ranking factor, your page load speed has an impact on your SEO results, so it is important to optimize your woocommerce page speed. If pages take longer to load, your visitors will abandon it quickly. This will increase your bounce rates, and tell Google and other search engines that the page is a poor fit for the search term. If you can't retain visitors that click through to your website, you won't make any sales.
You can keep tabs on your website loading speed by using tools such as Google PageSpeed Insights and Pingdom. The former will typically show you things you can improve to reduce the length of time it takes for your page to load. However, there are other things you can do:
Compress your image files (while retaining the quality)
Deploy lazy-loading
Use a content delivery network (CDN)
Install caching plugins
Improve Your Website Security
In more than 70% of website attacks, the goal is to add malicious links or adware to your website that will redirect website visitors elsewhere. Depending on the nature of the attack, your pages can lose their SEO rank as your bounce rate will most likely increase. To prevent this, take the following steps to maintain your website security.
Keep your WooCommerce themes and plugins updated to ensure there are no loopholes that can be taken advantage of by cyber-attackers.
Use a security plugin like Sucuri Scanner or Wordfence to rule out an attack.
Create strong login-credentials.
Also Read: WordPress and eCommerce Security
Make Your Online Store Mobile Friendly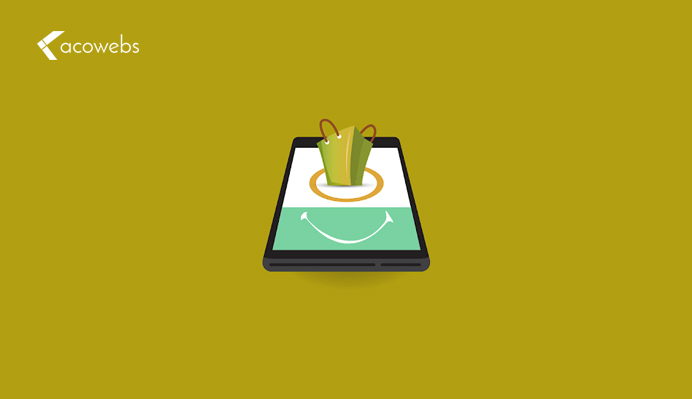 Google has since deployed a mobile-first approach to indexing. If your WooCommerce website isn't mobile-friendly, you will not get the desired results from your SEO efforts.
Also, nearly 60% of your traffic will come from mobiles so why not pay attention to your site's mobile-friendliness? You can use tools like Google's Mobile-Friendly Tester to judge your website. Most WooCommerce themes are responsive, but it doesn't hurt to confirm!
Conclusion
Improving your WooCommerce site's SEO requires some work, but it is richly rewarding. Once you have dozens of pages ranking in the search engine results pages, they can continue bringing in traffic for your eCommerce business for years, helping you to make more sales.
Acowebs are developers of WooCommerce Discount Rules that will help you personalize your stores. It supports the additional option with feature-rich add-ons which are woocommerce product addons, that are lightweight and fast. You can easily update your store with these add-ons and enjoy a hassle-free experience, check out the best options for additional woocommerce custom product options.