Customer loyalty is undoubtedly a significant factor in any business' success. Loyal customers will buy more, recommend your business to others, and provide valuable feedback. However, winning over customers and keeping them loyal is not easy, especially when there are so many options to choose from. So, how do you ensure your customers stick with you for the long haul?
The hack is to make your customers feel like you care about them and their needs, not just their money! One way to do that is by offering flexible payment options that cater to their unique financial situations, especially if you sell high-end products. Allowing deposits and partial payments is an excellent way to achieve this. It shows you're willing to help your customers afford your products or services and makes them feel valued and appreciated.
Customers who feel like they're being taken care of are more likely to return to your business, resulting in increased sales and customer loyalty. In this article, we'll show you step-by-step how to set up deposits and partial payments in your WooCommerce store and expand your customer base.
Shall We?
How Deposits & Partial Payments Work in WooCommerce
Deposits and partial payments are payment plans that allow customers to pay for their purchases in instalments. It's beneficial when customers buy high-end products or services and can't afford to pay the total amount upfront.
The deposit could be a percentage of the total cost or a fixed amount, and the store owner determines the pricing model. When a customer opts to make a partial payment, they'll see the price breakdown on the checkout page. The store owner holds full authority over how he receives the outstanding balance of the transaction.
The Benefits of Integrating Deposits and Partial Payments in WooCommerce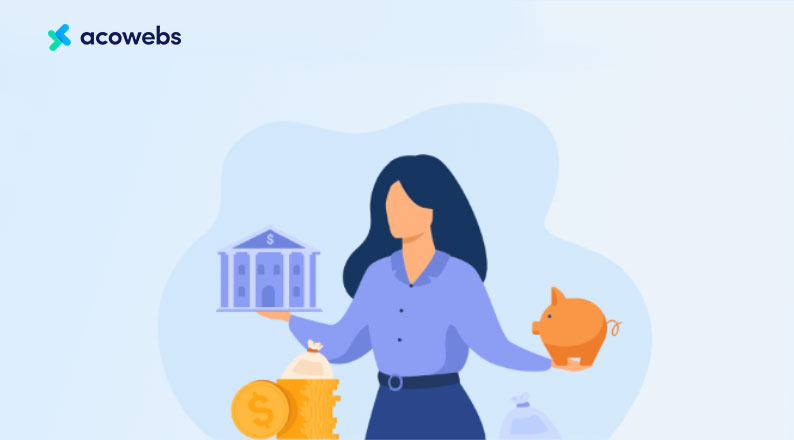 There are many advantages to integrating deposits and partial payments into your WooCommerce store. Here are a few:
Increase Your Sales and Conversions: Giving customers a chance to pay with deposits makes buying products or services that might be out of their budget more manageable. The lack of a flexible payment plan contributes to cart abandonment. When customers can't afford a product, even if it's something they really want, they'll likely just add it to the cart, and it ends there.
Offering them the chance to pay in instalments solves the initial challenge of affordability and increases your chances of closing the sale.
Improve Customer Loyalty: By offering deposits and partial payments, you demonstrate that you care enough about your customer's financial situation to work with their budget. That's a fantastic way to build customer loyalty. Your customers will feel valued and appreciate your store's flexibility, giving you an edge over competitors. Customers who feel appreciated and taken care of are more likely to return to your store in the future and even become your brand's evangelists.
Build Customers' Trust and Confidence in Your Brand: When customers feel comfortable and more in control of how much money they spend at a time, it creates a sense of security. This sense of security and trust helps customers feel more comfortable ordering from you and encourages them to make repeated purchases.
Improve Scalability: When you integrate deposits and partial payments, you attract a wider range of customers who may have previously been unable to afford your products or services. This can help you scale your business as your customer base and revenue streams increase.
Boost Customer Satisfaction: Offering your customers the chance to pay instalmentally reduces their financial burden and leads to higher customer satisfaction. Customer satisfaction means more positive reviews that attract new customers and help retain existing ones.
How to Integrate Deposits and Partial Payments in Your WooCommerce Store
Since WooCommerce does not have native support for deposits and partial payments, you will need to use a third-party plugin or extension to enable this feature. The Deposits & Partial Payments for WooCommerce is arguably the best plugin for this.
In just a few clicks, you can set up deposits and partial payments in your store without any hassle. Additionally, the plugin's extensive features and customization options give you enough control to completely tailor the payment process to match your customers' needs.
The features:
The option to enable or disable WooCommerce deposits store-wide
Customers can choose how to pay for their order – in full or with a deposit.
You can control how non-registered users use deposits and partial
Ability to set deposit amounts based on a percentage of the total cost or a fixed amount.
You can make store-wide WooCommerce deposits settings and product-specific settings
You can enable and disable deposits for select products
Customers can easily pay their balance through their account login.
You can disable specific payment gateways during order checkout
You can customize the plugin labels and texts to your preference
Translation support into multiple languages
Do you know the best part? You can access all these features for free in the Deposits & Partial Payments for WooCommerce free version! So you can immediately start with this sales strategy in your WooCommerce store.
If you still want more features, we've got you! For just $39, you can get all of the features listed below in the Deposits & Partial Payments for WooCommerce premium version.
The Premium Features:
Access all the free features listed above
Apply deposits on checkout
Get extensive payment plans
Send customers email reminders to remind them of their balance payment
Send clients and admin email notifications concerning deposit creation or payments
Create deposits based on categories
Automate deposit calculations based on the product categories.
Set the deposits according to each user's role.
Restrict specific user roles from using the deposit function
Force the customers to use deposits by making the full payment option unavailable on the product page.
Manage extra costs like tax, fee, coupon, and shipping with deposit transactions.
Offer a variety of payment plans for one product.
Schedule payments on a daily, weekly, monthly, or yearly basis.
Reduce stock based on full payment, partial payment.
Apart from these features, Deposits & Partial Payments for WooCommerce team provide premium quality support for everyone and has a well- documented knowledge base on how to set up and use this plugin. Below are some examples.
Setting Up Deposits and Partial Payments in Your WooCommerce Store
Are you ready to witness the plugin in its full glory? Let's walk you through the step-by-step setup process.
#Step 1: Install the Deposits & Partial Payments for WooCommerce Plugin
Installing the Deposits & Partial Payments for WooCommerce Plugin is straightforward. All you need to do is follow the steps outlined below:
A. On your WordPress dashboard, go to Plugins > Add New. Search "Deposits & Partial Payments for WooCommerce by Acowebs" in the search bar and click on the "Install Now" button once you locate the plugin.
B: After installing it, click on "Activate" to enable the plugin.
C: After activating the plugin, it will appear among your installed plugins. To upgrade to the PRO version, select Installed Plugins on your WP admin dashboard, and click on "Upgrade to PRO" just below "Deposits & Partial Payments for WooCommerce".
Alternatively, you can get the Deposits & Partial Payments for WooCommerce PRO version directly from the official website.
#Step 2: Setting Up & Configuring Deposits & Partial Payments
After installing and activating the plugin, it's time to configure the settings to integrate the deposits & partial payments system into your WooCommerce store.
A. StoreWide Configurations
Click "Deposits" on your WordPress dashboard to apply the partial payment option globally or storewide. You should see the Deposits admin settings page, where you can configure the general settings and customize the labels & text.
Customizing the General Settings
Ensure the "Enable Deposits" toggle on the right is enabled in the General Settings tab.
Once it's toggled on, the deposit options will appear below, and you can configure them to your preferred settings.
The deposit options that appear include:
Require login: If turned on, this setting ensures that only customers who are logged in can make deposits.
Deposit type: You have two options for deposits- fixed and percentage. Using percentages allows you to offer deposits as percentages of the total order amount. Fixed amount, however, will enable you to provide a fixed deposit amount.
Deposit amount: This is the percentage/fixed amount customers pay as a deposit.
Default selection: This setting allows you to choose whether the deposit option should be enabled by default.
Order fully paid status: This is the order status after the payment is made in full. It can either be "processing" or "completed". Processing means you've received the customer's payment, and the order is now ready to be fulfilled, i.e. for you to process it. The order status as "completed" means you've dispatched the product(s).
Disable payment gateways: You can select which payment gateways customers can use for deposits and which ones should be disabled for deposits. For example, if you don't want your customers paying their balance on delivery, you can disable the cash-on-delivery payment gateway.
Once you're done configuring these settings, click on "Save Changes" to apply them to your store.
Customizing Labels & Text
The "Labels & Text" tab allows you to customize the phrases and messages customers see when selecting deposits and during checkout. You'll see the labels on the left and the text boxes on the right. With this feature, you can tailor your store's language to make it more customer-friendly for a personalized shopping experience.
These labels include:
Pay deposit text: Here, you can change the text on the button customers click to submit a partial payment. For example, "pay deposit" or "pay instalment".
Pay full amount: If you wish to change the text customers will see on the button for making a full payment, you can change it here. You could change it to "full payment" or "pay full amount.", whatever you think your customers will connect to best.
Deposit text: You can customize the descriptional deposit text your customer sees when they choose to pay a deposit. For example, "pay a deposit of" or "your first instalment is".
To pay text: The "To Pay" text appears on checkout to indicate the sum the customer has to pay. You can change that here.
Future Payments Text: This indicates the future instalment payment to customers on the checkout page. It shows customers the remaining balance they must pay in a future instalment.
Deposit Amount text: You can change the text that indicates the deposit amount here. It can say "Deposit Amount", "Your First Payment", etc.
Click Save Changes to apply your new labels and text.
B. Customizing Deposit Settings for Specific Products
Suppose you want to make the deposit option available for only specific products or set different deposit amounts/types for certain products. In that case, you can do so in individual product settings. The product-specific settings override the global deposit settings for that particular item.
On your WordPress dashboard, go to Products > All Products. Select the product you want to customize its deposit settings and click on the edit option.
On the product page, scroll down to the "Product Data" section where you'll see all the customization options. Click on the "Deposits" tab.
You will see the options to enable or disable deposits, set the deposit type (fixed/percentage) and deposit amount for that product.
When you're done, click "Update" to save the changes.
#Step 3: Previewing and Testing the Deposits & Partial Payments Feature
Now that you've configured your deposit feature, it's time to preview and test it. Go to the product page of the item you want to test. Under the product pricing, you will see two options — "Pay Deposit" and "Pay full amount". If you customized these labels, you should see the new ones applied.
Select the "Pay deposit" option and add it to the cart. You will see the deposit and future payment amounts on the cart page. If everything looks as described and seen below, you have successfully set up your store to accept deposits and partial payments from customers. They can start making their payments in instalments right away!
Managing Deposit Payments
Once your customers have opted to pay with a deposit, you can manage the payments from the WooCommerce Orders page. On the orders page, you can view the payments made, adjust the order status accordingly (from pending to processing or completed) and track the remaining payments.
You can also customize your woocommerce emails to send out personalized emails to customers who have opted for deposits and partial payments.
Why Deposit and Partial Payment for WooCommerce is the Obvious Best Choice
As you may have noticed, several plugins available on the market offer deposit and partial payment features to WooCommerce stores. However, the Deposit and Partial Payment for WooCommerce stands tall above the rest.
One standout feature is how highly customizable it is. You can set up different payment plans based on your unique needs. Whether you want to offer a flat-rate deposit or a percentage-based payment plan, this plugin has you covered. Plus, it enables you to set up multiple payment plans for a single product, giving your customers a wide range of payments options.
Another gain of this plugin is its ease of use. As we've demonstrated above, you don't have to be a tech expert to understand how it works and set it up in your store. The intuitive user interface makes the settings easy to configure with just a few clicks.
Additionally, the plugin is highly responsive and mobile-friendly, so your customers can easily make partial payments or deposits from any device. With most customers using mobile devices to make purchases, this is an essential feature for any store owner.
And the pricing? Even more reasonable! With $39, you get access to the plugin's awesome features and updates for an entire year! Moreover, the free version of this plugin is choke-full of features, so if you are a new business and want to test the waters before committing to the paid version, this is a fantastic solution.
Overall, if you're looking for a hassle-free strategy to increase sales and customer loyalty in your store, the Deposit and Partial Payment for WooCommerce is definitely the way to go! Give it a try, and watch your sales soar!
Wrapping Up
And Voila! You now have all you need to offer your customers a flexible payment plan. Taking this step will help you cast a wider net to attract more customers, make their shopping experience smoother, and build their loyalty. This, in turn, boosts your sales and grows your business exponentially!
So, what are you waiting for? Get started with Deposit and Partial Payment for WooCommerce today and watch your sales grow! With its easy-to-use interface, customizable features, and affordability, this plugin is the best choice if you want to stay ahead of the curve. Whether you're a small business or a large corporation, you can effortlessly customize this plugin to cater to your needs!
If you need help getting started, our highly friendly and helpful support team is always here to lend a hand. So feel free to reach out.
Acowebs are the developers of the WooCommerce Deposits– Partial Payments  plugin that helps the customers pay a fixed price, percentage, partial payment, or deposits, for the products purchased from your Woocommerce store. It also has developed various other plugins like WooCommerce Currency Switcher, the multi-currency converter plugin that shows prices in the user's local currency and helps customers connect to desired products faster. It helps customers quickly compare products and make a judgment easily.