Since its launch in 2003, WordPress has grown from a simple blogging platform to a content management system powering over 43% of all websites. Its meteoric rise shows no signs of slowing down.
With new features and capabilities added continually, WordPress is poised to increase its scope dramatically in the coming years. From integrating emerging technologies like blockchain and virtual reality to dominating website creation across languages and regions, WordPress' future looks brighter than ever.
This article explores WordPress's promising road ahead and rapidly expanding role in how the world builds and interacts with websites and beyond. We will examine key developments like the Gutenberg editor, a flourishing plugin ecosystem, and multi-platform integration that will shape WordPress' future.
The possibilities are endless for this formidable open-source CMS. By all indications, WordPress will continue revolutionizing online publishing and cementing its position as the world's favorite way to build websites.
Expanding Market Share and Usage
Now that we have the overall scope of WordPress let's explore its expanding market share and usage. We'll examine WordPress' current dominance and growth trajectory, reasons driving widespread adoption, and expanding usage across domains and platforms – showing its promising future.
1. Current Market Dominance and Growth Trajectory
As of 2023, WordPress powers over 43% of all websites globally, indicating a growth of over 3% in market share in the last five years.
At the time of publishing this, WordPress is operating under version 6.2, and a substantial majority of over 60% of users have updated to this latest release. It has registered downloads exceeding 99 million instances.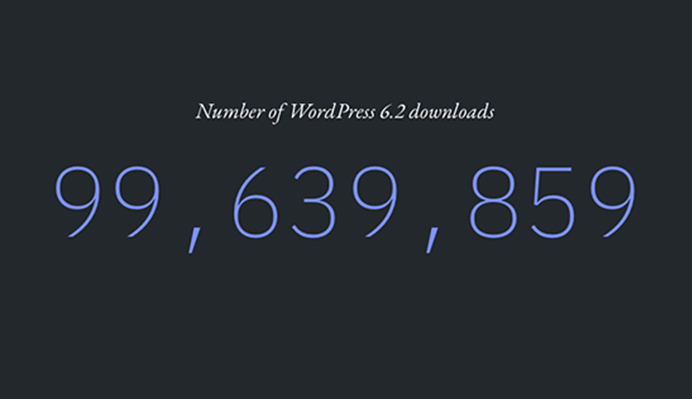 Based on the current state of WordPress, the market share shows no signs of slowing down.
While exact future projections for WordPress market share are not available, given the platform's rate of adoption and evolution, it seems reasonable to anticipate its market share growing in the coming years.
Recently at WordCamp Europe 2022, Matt Mullenweg, one of the founders of WordPress, pointed out that market share was not the goal but a result of creating accessible software in as many languages as possible and being responsive to how technology and the world is changing.
2. Reasons Driving Widespread Adoption
Several factors account for WordPress' meteoric rise over the past decade.
The simplicity and user-friendliness of WordPress compared to other CMS options have made it accessible even to novice users without coding skills.
Its modular plugin architecture allows almost endless customization for diverse needs, fueling rapid innovation. An active open-source community of volunteer developers and engaged users drives WordPress's evolution relentlessly.
3. Expanding Usage Across Domains
Originally popular mainly with bloggers, WordPress is now the CMS of choice for businesses, organizations, e-commerce stores, and more.
It holds over 64% of the CMS market share. No other web page-building software even comes close to challenging this dominance. Over 38% of the top 10,000 websites are now WordPress-powered, including sites like TechCrunch, CNN Press Room, Sony Music, and more.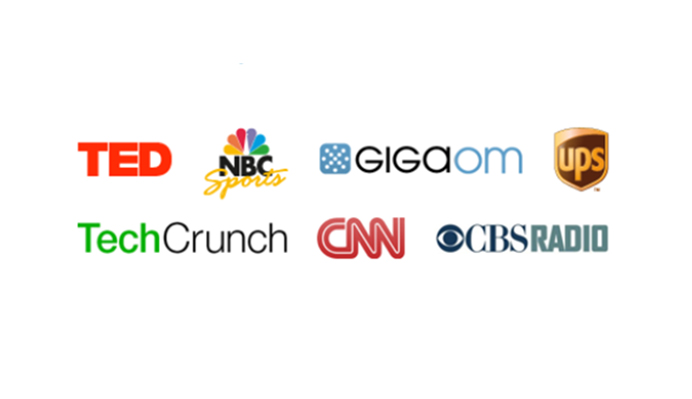 The intuitive interfaces and flexibility also make WordPress the top pick for e-commerce – over 20% of all online stores rely on WordPress.
Additionally, over 70 million new posts and comments are made on WordPress sites daily, showing the content creation juggernaut it has become.
4. Promising Future Across Platforms
The future looks equally promising for WordPress across platforms and devices. With page builders, themes, plugins, and integrations, WordPress can be molded into almost any type of website imaginable today.
The new block editor Gutenberg has opened doors to create more visually engaging layouts and experiences easily. As WordPress expands into more languages, its global reach will likely widen.
Progressive Web Apps built with WordPress allow users to enjoy app-like experiences right within their browsers. Optimizing WordPress sites for mobile will be key as mobile usage overtakes the desktop. Integrations with tools like Google AMP can accelerate mobile performance.
Given its meteoric adoption across niches and domains, WordPress will continue its website creation dominance for years to come.
For end users, this ubiquitous growth translates into even more innovation in features, designs, apps, and integrations – giving them more flexibility and power at their fingertips.
New Features and Capabilities
WordPress continues to expand its features and capabilities with every new release, showcasing the promising future of WordPress as it empowers users with more control and customization options for their sites.
We will now explore some of the key developments that demonstrate WordPress' evolution into the future – from enhanced editing tools and customization to improved performance and integration with cutting-edge technology.
WordPress is positioning itself at the forefront of emerging tech like AI, AR/VR, and voice computing through new plugins and solutions. The block editor Gutenberg has also opened the doors to more intuitive editing, design flexibility, and possibilities to build diverse custom applications in the future.
As WordPress adds more languages, the scope for global adoption widens too. Its relentless pace of innovation promises users even more power and versatility as WordPress continues to evolve.
1. Expanded Editing and Customization Options
WordPress continually adds new features and options to give users more control over customizing their sites. The block editor Gutenberg, released in 2018, opened up new possibilities for visually-engaging page layouts.
Users can now drag-and-drop blocks of text, images, video, and more for streamlined site-building. Page builders like Elementor, Beaver Builder, and Brizy enable drag-and-drop editing directly on the front end for precision.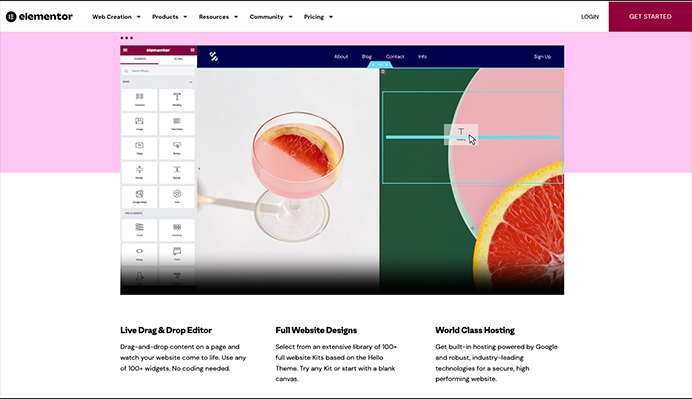 A flourishing themes marketplace like ThemeForest offers thousands of templates for every niche imaginable.
2. Enhanced SEO and Site Optimization
With SEO critical for success, WordPress has robust in-built tools and third-party plugins to optimize sites.
The Yoast SEO plugin, used on over 13 million sites, helps optimize pages and content with readability analysis, XML sitemaps, and more.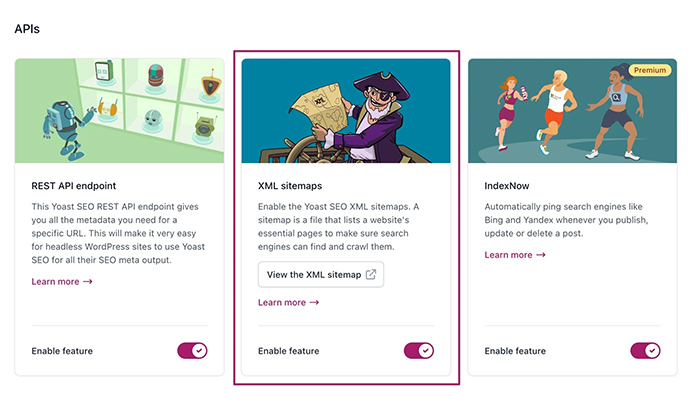 All in One SEO Pack (AIOSEO), Rank Math, and others also fine-tune sites for search visibility.
Tools like Pretty Links Pro, Redirection, and Safe Redirect Manager give better control over site links and structure for SEO.
3. Bolstered Security and Protection
WordPress continually adds security provisions as threats evolve, like automated background updates for core, plugins, and themes to quickly patch vulnerabilities.
Plugins like Wordfence (over 4 million active installs) offer firewall protection, block scrapers, and scans for malware.
VaultPress, Jetpack Protect, Sucuri, and others provide real-time monitoring against hacks and attacks. The new Site Health feature detects issues to maintain performance and security.
4. Integration with Cutting-Edge Technology
WordPress is positioning itself to integrate emerging tech like AI, voice assistants, and more through new plugins and tools.
For example, the AI-powered AI Power plugin analyzes writing style and tone. Plugins like AI ChatBot enable chatbots on sites. As technology evolves, WordPress will continue expanding its capabilities.
5. Support for More Languages
WordPress is translating its interface into more languages to fuel adoption globally.
Currently available in over 200 locales from Arabic to Vietnamese, WordPress aims to support most world languages eventually.
WPML and Polylang plugins allow the building of multilingual sites. Expanding languages will widen WordPress' international reach.
6. Leveraging the Block Editor
The block editor Gutenberg heralds a new era in WordPress editing and site-building. It blurs the gap between code and visual editing for more intuitive control.
The modular blocks and drag-and-drop functionality allow quicker development of visually rich pages and post layouts. As blocks evolve, they will enable more custom applications like magazines, newspapers, learning platforms, and more.
With its relentless pace of innovation, WordPress is sure to keep expanding in features and capabilities, giving users ever more power and versatility.
Emerging Plugin Ecosystem
WordPress' vast plugin ecosystem has enormously expanded the scope of WordPress by fueling its rise and extending capabilities for users.
From niche to monetization plugins, open source innovation, and the challenges facing closed source plugins, this ecosystem will continue driving innovation, balancing open source accessibility with commercial advancement.
Vast Expansion in Available Plugins
One of the pivotal factors fueling WordPress' rise has been its powerful plugin architecture and ecosystem. As of 2023, the official plugin directory boasted 60,000+ plugins that allow unlimited customization of WordPress.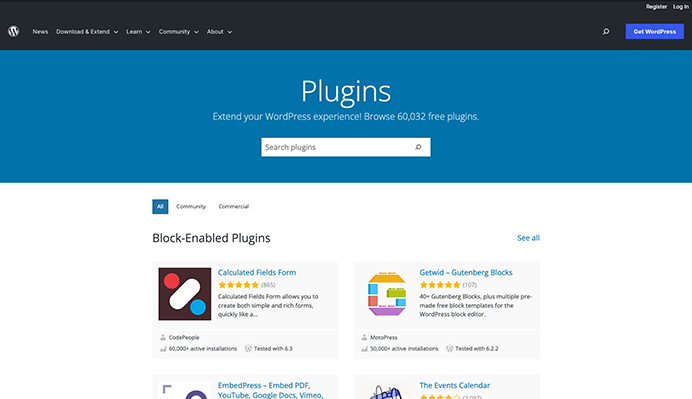 New plugins are launched every day that expand capabilities for users. The commercial ecosystem of premium paid plugins is also flourishing.
Key Plugins Driving Innovation
Some plugins have become crucial for almost any WordPress site.
Jetpack by WordPress.com, with over 5 million active installs, extends core features like security, performance, SEO, and more—wooCommerce powers over 28% of all online stores with robust e-commerce functionality.
Advanced plugins, as previously stated in this article, like Yoast SEO, contact form plugins like Formidable Forms, and page builders like Elementor are used on millions of sites.
1. Niche-Specific Plugins
An emerging trend is plugins tailored for specific industries and use cases.
Plugins like VikBooking for hotel booking, WP Job Manager for job board creation, Moodle for education sites, and XLPlugins for real estate enable quick niche sites. As custom plugins get more affordable, their usage will grow.
4. Monetization and Subscription Plugins
Creating revenue streams from WordPress sites is easier than ever with plugins.
Subscriptions for WooCommerce, MemberPress, Paid Memberships Pro, and others allow subscription-based monetization.
Plugins like Easy Digital Downloads or Freemius allow the selling of digital products or premium content. Payment plugins like Stripe or PayPal integrate payments seamlessly.
Open Source Innovation
Much of WordPress' development is driven by open-source collaboration. The push for open-sourcing premium plugins will accelerate innovation for users.
Examples like the Gutenberg editor emerged from contributions by hundreds globally. The open ethic lowers costs and promotes democratization.
Commercial Ecosystem Opportunities
Despite open-source growth, commercial plugin developers continue finding opportunities.
Providing well-supported, continuously updated premium plugins for security, SEO, marketing, e-commerce, and performance gives a competitive advantage to sites. White-labeling plugins as client offerings are lucrative.
Challenges Facing Closed Source Plugins
However, exclusively closed-source plugins face headwinds. End users increasingly prefer plugins with publicly visible code for security.
Open-source alternatives with similar features are emerging. Pricing and model innovation may be needed, like limited free versions to upsell Pro. Integrating services alongside plugins adds value.
As plugins continue driving innovation, users can expect even more sophisticated functionality in the years ahead. The balance between open source and commercial allows WordPress to remain accessible yet push technology forward.
The Gutenberg Editor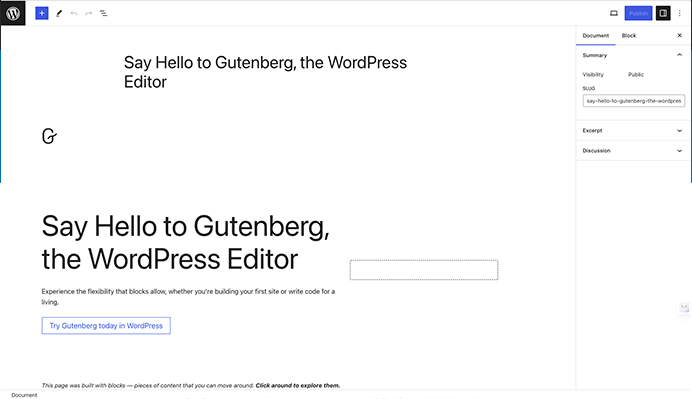 The Gutenberg editor aims to revolutionize WordPress' editing experience for the modern web, showcasing the promising future of WordPress.
This section examines how its block-based approach enables easier customization, improved workflows, advanced page builders, and more design flexibility.
Despite compatibility challenges, Gutenberg paves the way for users to build more engaging and integrated experiences on WordPress as it evolves.
1. Developed to Improve Editing Experience
As previously stated, the Gutenberg editor was launched in 2018 to revamp WordPress' editing experience for the modern web.
By combining visual editing and blocks of content, Gutenberg bridges the gap between code and visual design. The project aims to democratize publishing by making it accessible to all users, not just developers.
2. Use of Blocks for Easier Customization
Gutenberg replaces the single content field with different blocks for paragraphs, images, quotes, video embeds, etc., that users can add and arrange.
This modular approach allows greater layout flexibility and creativity. Custom blocks extend functionality further. Third-party page builders like Elementor have also integrated with Gutenberg for advanced full-site customization.
3. Improved Workflows and Design Flexibility
The block-based approach improves workflows and content reusability. Users can create content blocks like testimonials or FAQs once and reuse them.
Moving blocks is easier than copying or recreating content. The skills needed for basic site design are reduced, enabling more visual experimentation.
4. Opens Doors for Page Builders and Advanced Customization
Gutenberg paved the way for more advanced page builders and tools by bridging the gap between code and visual editing. The block foundation establishes a common framework for third-party solutions to build atop.
As Gutenberg and block-based themes evolve, the possibilities for easy yet powerful customization will keep expanding.
5. Potential Impact on Themes and Backwards Compatibility
Themes play a crucial role in Gutenberg's adoption. Many existing third-party premium themes still need to update for full compatibility. Some legacy themes and plugins may need to catch up.
Automated scanners help check compatibility issues in themes. For developers, adjusting to block-based theming requires relearning foundations.
Despite initial unease, Gutenberg has shown promise in enabling more design freedom and modernizing workflows. As it continues maturing and themes catch up, users can expect more innovation in creative layouts, engaging experiences, and integrated applications on WordPress sites.
Multi-Channel and Multi-Site Expansion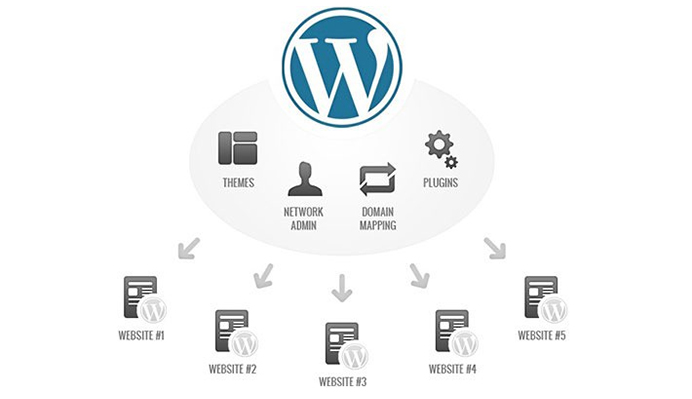 WordPress' scope continues exponentially expanding across channels and platforms – from centralized management of multiple sites to native mobile apps, social media integration, forums, and international reach across languages.
This cross-channel flexibility demonstrates the enormous and ever-expanding scope of WordPress as the leading web publishing tool across devices, languages, and use cases.
1. Managing Multiple Sites from One Dashboard
WordPress Multisite allows managing multiple sites from the same WordPress instance and admin dashboard.
Useful for brands running a network of sites, it enables centralized control over themes, plugins, users, updates, and more. WordPress.com's VIP plan takes it further for enterprise-level management.
2. Support for Mobile Apps and Cross-Platform Publishing
As mobile rises, WordPress is expanding capabilities for cross-device publishing. Users can now publish content that seamlessly adapts across websites, mobile sites, mobile apps (Android and iOS), tablets, and more.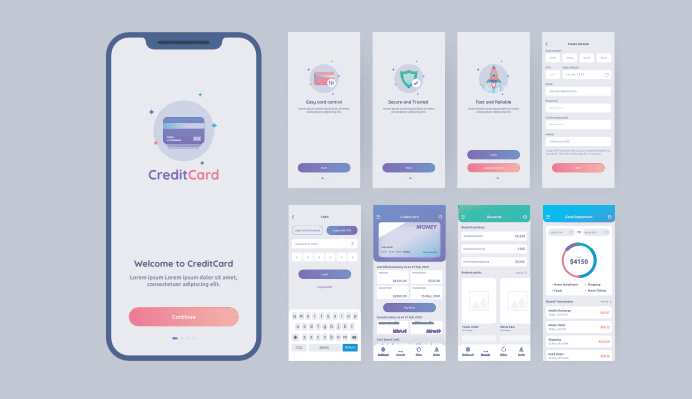 Plugins like WordPress for Android enable native mobile apps powered by WordPress sites.
3. Integration with Social Media Channels
WordPress integrates tightly with social media for amplified reach. Plugins like Social Media Auto Publish allow the auto-posting of blog content to profiles.
WP to Twitter, Revive Social, and NextScripts enhance social sharing and engagement. Leveraging networks like Facebook and LinkedIn will continue growing.
4. Powering Microsites, Intranets, and Forums
WordPress' flexibility allows for powering any online platform. Companies use it for microsites, intranets, knowledge bases, online communities, and forums.
Tools like bbPress, BuddyPress, and WPForo facilitate forums and social networks. Custom plugins can tailor WordPress for diverse use cases.
5. International Expansion Across Languages
With WordPress being translated into over 200 languages, adoption outside English-speaking countries is accelerating.
Right-to-left languages like Arabic, Hebrew, and Persian are now supported. Auto-translation services also ease multi-lingual sites. Open source growth makes WordPress truly global.
This cross-channel flexibility demonstrates WordPress' expanding utility across platforms, devices, and languages – cementing its position as the world's leading web publishing tool.
Conclusion
The meteoric rise of WordPress over the past two decades demonstrates its incredible adaptability and the promising future that lies ahead.
With new capabilities like the block editor Gutenberg, WordPress is evolving into an ever more powerful content creation and publishing platform. Integrations with emerging technology and expansion into more languages continue to widen its reach and accessibility globally.
Perhaps most pivotal is the vibrant community of contributors driving relentless innovation through plugins and themes. WordPress will continue its push to make online publishing available to all as long as this open-source ethic remains. The possibilities are truly endless for this dominant CMS.
By all indications, WordPress is poised to keep leading website creation into the future through a synergistic blend of open-source collaboration and commercial development that puts users first.
Acowebs are the developers of the WooCommerce PDF Invoices and Packing Slips generate PDF invoices automatically and add them to the confirmation emails sent to your customers. We also have developed applications like Email Customizer and Designer For WooCommerce that helps you build and customize WooCommerce emails with a drag-and-drop user interface.