Investing in a marketing channel is the path to follow if you're after the best way of growing your eCommerce business. To build your e-commerce business, you need to give a serious thought on the right way of marketing your brand successfully.
You need to come up with the right ways of putting your products on the map since several other brands might be selling the same products.
With the right marketing channel, you will get an easy way of putting your products on the map and even be able to access more potential customers.
The best marketing channel will open up your brand to targeted customers as it increases your revenue. However, you need to note that marketing channels vary from one to another.
Facebook and Google are excellent examples of marketing channels you need to use to grow your e-commerce business.
But now, which is the best marketing channel for growing your e-commerce business between Facebook and Google? Worry no more!
Yes, it's a little challenging to give an accurate answer to this question because these marketing channels come with several features that make digital marketing more effective.
But from this guide, you'll get in-depth information relating to these two marketing channels that will help you in making an informed decision.
Let's get started!
Facebook Versus Google
Before we cover the features, pros, and cons of Facebook and Google, let's go through a brief overview of these two marketing channels and how they serve advertisements.
Facebook Ads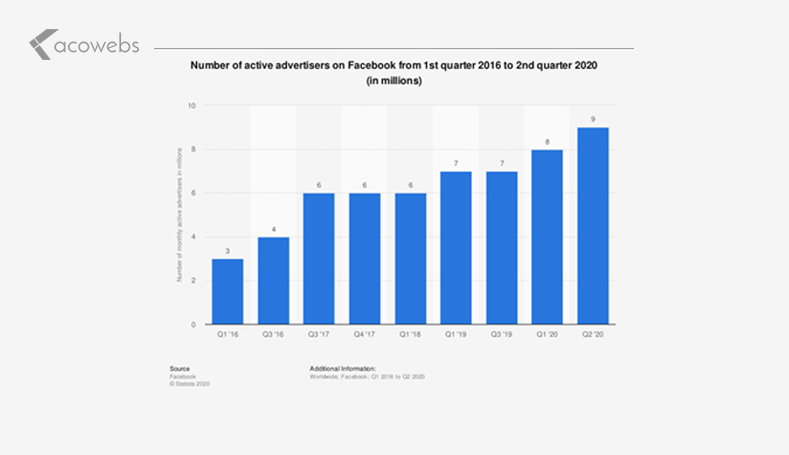 The advertising world recorded a great change in 2007 when Facebook Ads entered the market. Currently, more than 2.45 billion people use Facebook, meaning this social media platform remains to be the carte blanche of various social networks.
Other than this, Facebook holds data relating to the activities, behaviors, and interests of people. Interest-based behavior is what has created a new technique for advertisers.
 It is now easy to target Facebook users based on their gender, interests, activities, location, and several other crucial metrics. In general, Facebook ads allow customers to locate the products of their interests and not unrelated ads.
For the cost of Facebook ads, this one depends on your potential audience. You're likely to spend less if you're targeting a broader audience. So, be ready to spend highly if you're targeting fewer audiences while focusing on a specific niche.
Google Adwords
Google Adwords remains to be amongst the oldest techniques of marketing a product online. This marketing channel utilizes the bidding method  – a case whereby you bid for a specific keyword phrase or keyword so that your content or product will be ranked alongside the search results for those particular keywords.
Whenever the user clicks the content or product, Google will charge a particular amount from the advertiser, hence making Google Adwords a PPC advertising method.
Note that, the Pay Per Click is likely to increase significantly if you use the most popular keyword research. Also, your PPC campaign is likely to cost high if you use the most popular keyword research.
From above, you'll realize that both Google and Facebook come with a detailed list of features that vary from one platform to another. To understand these two platforms deeply, let's find out the marketing channel that does excellently for an e-commerce business.
Pros Of Facebook Ads
Facebook Ads come with several advantages compared to Google Ads. These advantages include:
1.  Advanced Audience Targeting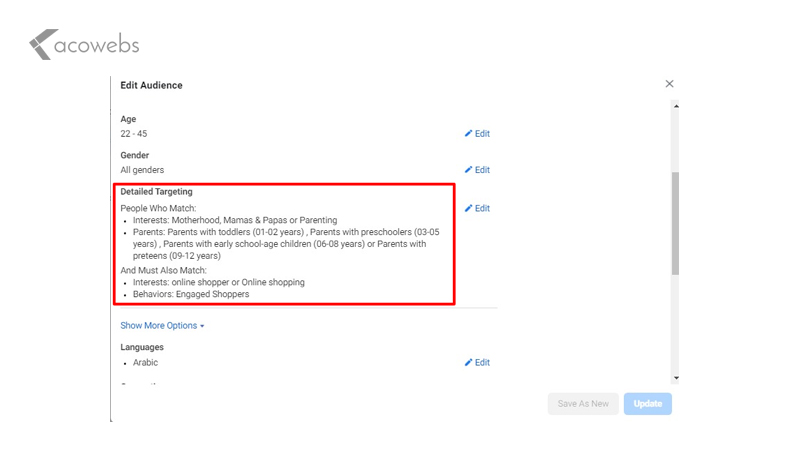 More than 1.55 billion use Facebook every month. Thus, this means that Facebook is one of the best marketing channels to consider for your e-commerce business since it holds data on almost a third of the population of the world.
With Facebook, you will find an easy way of targeting your potential customers based on the actions of the users on the platform, demographics, behavior, and interests.
Other than this, Facebook is the owner of Whatsapp and Instagram, a feature that allows you to access more potential customers.
2. Better Visuals
Visuals are other features on Facebook that take precedence. With Facebook, the ads of your product will be more captivating, be it gifs, videos, or images.
Another benefit with Facebook is that your product ads will blend seamlessly with the organic visual content, appearing on the News Feeds of the users.
Thus, Facebook enhances more user engagement and allows the customers to relate more to the advertisements.
3. More Affordable
The ad pricing of Facebook is affordable since it comes with highly competitive pricing. Thus, it is easy to start Facebook ads without considering the size of your e-commerce business.
In the case of the cost per click, it is far lower when it comes to Facebook as opposed to Google.
Other than this, for the case of Facebook, you're the one who controls the maximum cost per click you wish to spend. For the social media giant, the minimum ad spend stands at one US dollar per day. However, be sure to get results even with this little investment.
Pros Of Google Ads
Google remains to be a pioneer when it comes to online advertising. Other than this, Google comes with several advantages compared to Facebook, and these include:
1. Unmatched Audience Size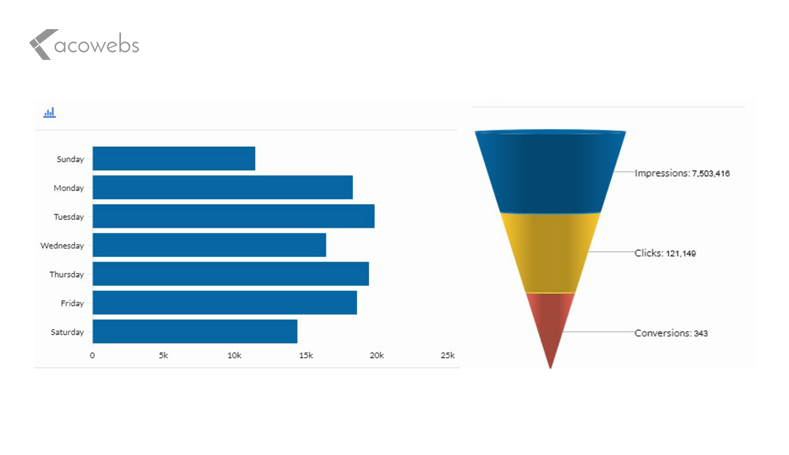 Yes, Facebook remains to be the most extensive social media platform, but Google is also what powers the internet. The active audience size of Google is uncomparable since it records more than 40, 000 search queries every second.
Thus, this means that with Google, you stand at an excellent position of accessing more potential customers compared to Facebook. There is also YouTube, a property of Google that dictates how your customers will watch videos and how advertisers will serve the ads on this platform.
2. Several Ad Types
Google Ads is also the most preferred because it supports several formats together with the common one – text-based type. With Google Ads, you will access several other options like remarketing, Google shopping, display network, and search network.
Other than this, Google support formats made for specific industries like hotels and much more.
3. Extensive Measuring Tools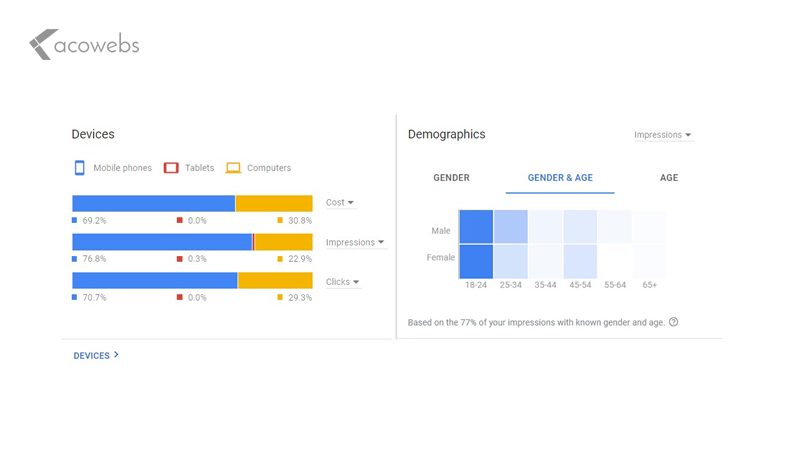 Google offers the best analysis tools when it comes to the analytics industry. With these tools, it will be easy for you to monitor the progress of your business and general statistics relating to your campaigns.
These tools help a lot in showing you the places and time when the ads become more or less effective. With this type of tool, you will easily make informed decisions relating to the direction that your business ad campaigns take.
4. Budget Control
Keep in mind that Google cannot reward any individual who pays highly for ads. Google focuses primarily on the quality of the ad and how they relate to the products you offer.
Thus, this means that you're likely to stand a better position compared to the bigger corporations if you use ads featuring greater relevance.
Other than this, with Google, you will get an easy way of specifying the daily money you want to spend on your ad. Other than this, Google ads are the most preferred because they generate more traffic compared to SEO strategies.
Cons Of Facebook Ads
Just like many other things, Facebook also comes with its disadvantages whenever using it for advertisement. These disadvantages include:
1. Costly Mistakes
You're likely to waste your marketing budget quickly if you focus on the wrong audience or create the wrong options.
Yes, Facebook tries everything to ensure you go for the right settings, but it is possible to make costly mistakes.
2. Minimized Organic Search
Facebook keeps updating its algorithm from time to time. For most updates, Facebook focuses on minimizing the content's organic search, meaning the ads can get lower visibility.
For example, Facebook now focuses on better privacy and ensures that the right content appears on the news feed of the user.
This feature reduces organic search by pushing the paid ads further to the sidelines.
Cons Of Google Ads
1.  Costly And Steep Learning Curve
Google Ads is the best option for others because it is more challenging to learn compared to Facebook Ads. Thus, it is possible to make a mistake whenever using Google ads for the first time.
Also, these mistakes are likely to cost you high compared to the case of Facebook ads. For example, you will still pay if the user clicks on that ad and does not convert.
2. Restricted Ads
Google Ads comes with a restriction on the amount of space that the ad needs to take up. These ads allow only up to three text lines for search ads.
Also, you can only use videos or pictures for business ads through YouTube advertising or Google Shopping.
3. CPC Is Likely To Become Expensive
The average CPC is likely to increase in price, and this depends on the type of industry you're marketing in. The reason here is that the ads' bidding price relies on how competitive the industry and used keywords are.
You're only wasting your money whenever bidding too low for the case of a highly competitive keyword. In this case, Google is likely to relegate you to the 2nd or 3rd page of Google search.
Final Thoughts
Before choosing Facebook or Google marketing, there are several pivotal factors you need to consider. First, you need to ensure that your e-commerce business website is integration-friendly without considering the factors you select.
Here, you need to ensure that e-commerce supports both Facebook and Google.
The two marketing channels come with great features, and it is crucial to utilize all of them. So, make an informed decision on the marketing channel to invest more in.
However, take note not to avoid the other marketing channel because of the outstanding features that it also offers.
Acowebs are developers of WooCommerce plugins that will help you personalize your stores. It supports the additional option with feature-rich add-ons which is WooCommerce Product Addons, that are lightweight and fast. Update your store with these add-ons and enjoy a hassle-free experience.