SEO plays a significant role when it comes to increasing the ROI of your e-commerce business. With SEO, you get an easy way of maximizing your resources as you generate more traffic into your e-commerce website. Having known that vital information, it is critical to work with a professional agency that delivers high-quality and data-driven SEO service to boost the performance of your e-commerce business.
In this post, you'll get in-depth information relating to On-Page SEO. Note that On-Page SEO deals with the content on your website and technical SEO.
Several SEO statistics indicate that around 75% of search engine users concentrate on organic results. These statistics also show that organic SEO is considered to be 5.66 times better than paid search ads. Thus, this indicates that SEO plays a critical role in the buying cycle of the customer, and there is a high probability of building your brand's credibility if you have the right SEO.
So, how can you optimize your e-commerce site this 2020? Let's find out!
ALSO READ: WooCommerce SEO: The Ultimate Guide
Internal Links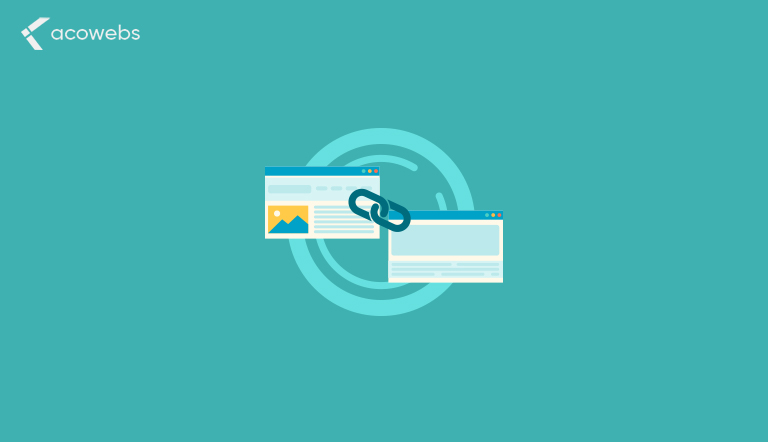 In this case, internal links refer to the links present in your web content that's linked to other articles or pages within your site. Using these types of links in your web content is similar to creating a trail that allows users to go through your page, hence generating more leads on your website.
Other than this, using internal links on your e-commerce web page helps a lot in increasing the stay time on your site. Longer stay time on a web page is a clear indication of better SEO ranking.
Moreover, crawlers use internal links to identify new pages and in transferring from one e-commerce web page to another. Therefore, this explains why including internal links in your e-commerce web content is a vital step to take.
Always consider using descriptive, clear, and relevant anchor texts whenever adding internal links to your web content. By doing this, you'll allow your user to get a clear overview of the link and its connection to your page content.
Ensure that you link only to topics that are relevant to your message so that the link can be useful to the reader. Also, don't forget to update the internal links whenever needed and fix any other broken internal links.
ALSO READ: Amazon SEO Strategy: How to Rank Your Products Higher
External Links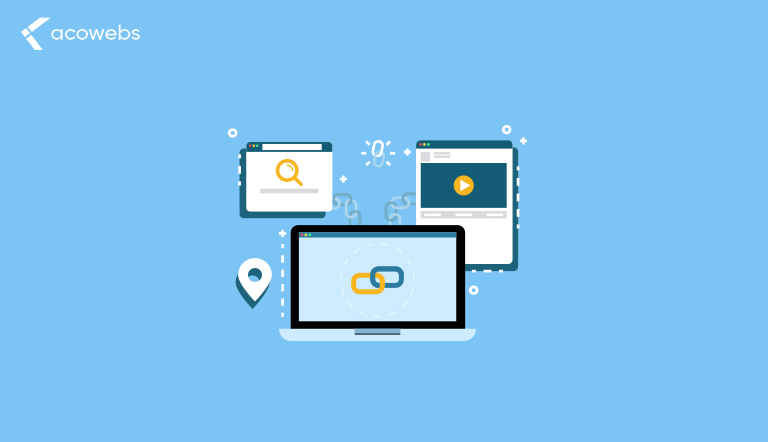 Outbound/external links refer to the links present in your web content that's linked to other pages or articles not found in your site. These links help a lot in ensuring that your reader gets an in-depth understanding of your content.
You're likely to enhance your page's credibility if you add external links with content relating to what you're talking about. Also, you can increase your page credibility by linking websites with high domain authority.
The best outbound links are the ones that open in a new/different table or window. Through this, your e-commerce site will remain open whenever the user visits the external links. Make sure you combine this on-page SEO tactic with the off-page SEO tactic of building links to your e-commerce store. Links from external high authority sites to your store are essential for boosting your rankings.
Meta Descriptions
With meta descriptions, your result will record a higher CTR and rank higher in SERPs. A meta description refers to a small text snippet that gives the best description of the content of your page. If the reader reads through the meta description, they should get an overview of the article before reading it.
The best meta description needs to feature a strong call to action and the primary keyword.
ALSO READ: Impact of Cybersecurity on SEO Performance
Image Optimization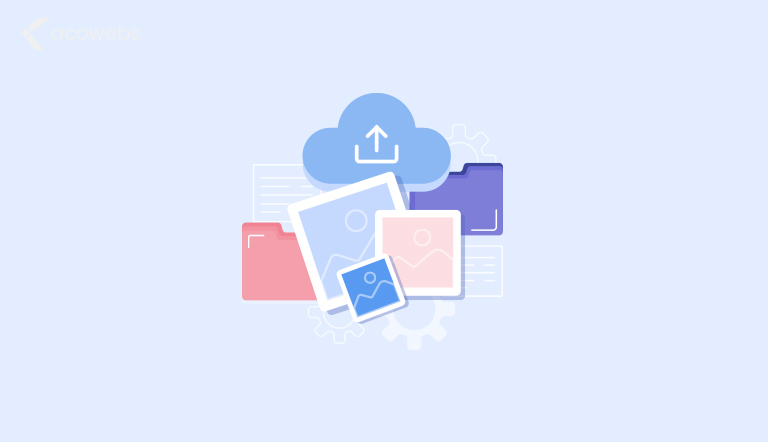 Adding images in your web content makes the information easy to understand. Also, images in your website content make the page to be more interesting. Other than this, images in your web content help a lot in increasing your ranking in SERPs. It is important to ensure that your image alt text, file name, and title features the keyword.
Make use of Alt tags. Here, Alt tags refer to the words that become visible whenever the image fails to upload successfully on your web page. Alt tags give information about the image and its relation to your web content. Crawlers use Alt tags to give an accurate index of your image.
Make use of high-quality images and always remember to compress the images before uploading them on your website. Also, don't forget to resize the image to your preferred display so that it cannot slow down the loading time of your page.
ALSO READ: eCommerce Product Photography Tips
Keyword Placements
The keywords need to appear in the first hundred words of your e-commerce web content and in the page's subheadings, meta descriptions, title, and URL.
When the keywords appear in the first hundred words of your web content, it will become easy for Google to understand the content under your page. Using the keywords two to three times per 100 words is highly recommended.
However, you need to take note of keyword stuffing. Avoid bombarding the web content with the primary keywords to manipulate the ranking of the website in SERPs. The right step to take in this case is to place the keywords naturally and seamlessly in your web content.
ALSO READ: Top 5 Google Ads Strategies for E-commerce
H1 Tags And Page Title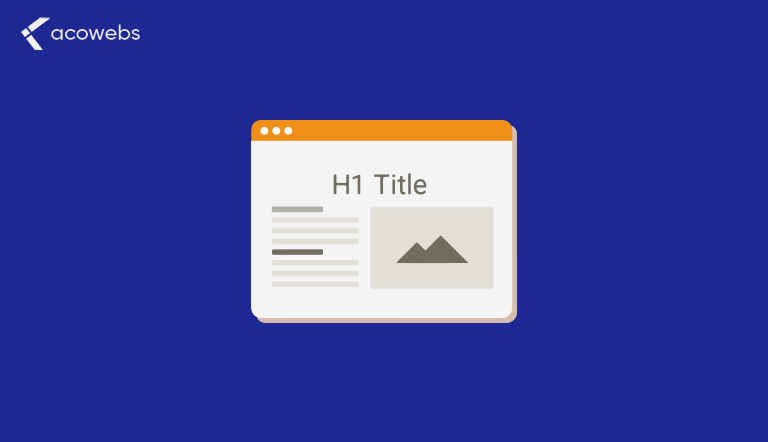 The best page title is the one featuring the primary keyword. The title tags are amongst the things that readers read through in your e-commerce website to get the intent of your web page and connect it with the search query.
Your page titles need to be attractive and unique. Make the page title descriptive and concise, with approximately 60 characters long. Other than this, the page title needs to give the users a clear idea about the page.
You should wrap the title of your page in an H1 title tag. In this case, the H1 title tag refers to the piece of the HTML code that informs search engines that the title you wrap in it is the title copy of the page and a critical element in your web content.
Seamless User Experience
The best site is the one where users get a seamless experience when they visit it. You can enhance this type of experience by creating a responsive design, improving the loading speed of your site, adding functional links, and making the content easy to understand.
The color, font type, and size of your web content must be readable if the user uses mobile for browsing. The buttons on the website must not be too small or too big. If the site is hard to navigate, the bounce rate will increase the production of bad results for the performance of the website.
ALSO READ: Best UX Practices for an eCommerce Checkout
LSI Keywords
LSI keywords refer to the related keywords that are related to the primary keyword. LSI keywords play a critical role in adding more context to web content, hence making it reliable and useful to several topics. After this, Google will confirm your content to be of high quality and then rank it higher on SERPs.
ALSO READ: Top 50 Most Powerful Marketing Words
Video Optimization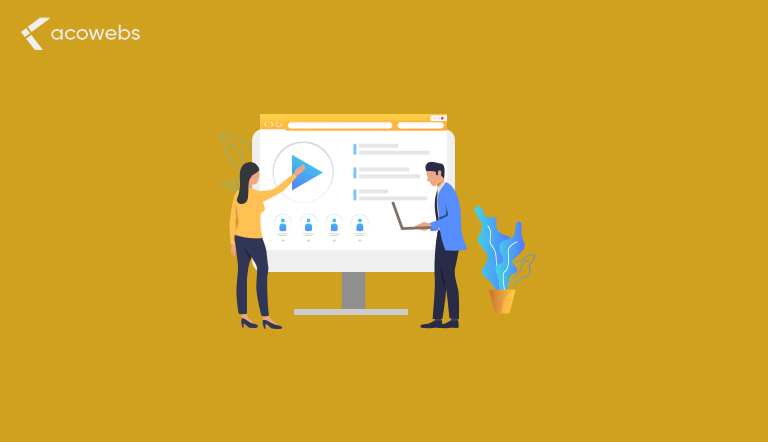 Video helps a lot in consuming information online. You're likely to engage the visitors of your website and even increase their stay time on your e-commerce page.
When optimizing the video content, the video title needs to be engaging, concise, and include the primary keyword. You need to add a complete video description describing the topic under consideration or the expectations of the viewers. This description also needs to feature LSI keywords and primary keywords.
The video content needs to feature relevant and quality thumbnails. You can make the video content more user-friendly by adding subtitles. Finally, ensure that the video content gives clear information relating to the web content.
ALSO READ: Ecommerce Call-to-Action Tips
Header Tags And Subheadings
Including subheadings in your web content enhances a better user experience. By doing this, you will get the opportunity of including the keywords in the web content. Other than this, including subheadings, make the web content easier to read through it.
Subheadings play a critical role in serving as roadmaps that make it easy for readers to read the content and locate the information they need. You can make the content easy to digest by dividing it into logical chunks that one can quickly scan.
Also, don't forget to wrap these types of headings in the H2, H3, etc., on the HTML code tags. In this way, you will update search engines that the subheadings you wrote are critical and related to the topic under consideration.
Quality Content
Ensure that the content of your website is grammatically correct and has zero spelling zeros. The best web content must engage and keep readers on your web page.
Note that Google determines the quality of your web content using metrics like bookmarks, repeat visitors, time spent on your website, and shares. Ensure that your web content is 100% unique since this can cost your user experiences and search engines.
ALSO READ: Top 3 WordPress SEO Plugins
Organization
The content of your e-commerce website needs to be well organized. Organized content is the one that the reader can easily read through and get the information they want.
Final Thoughts
Consider ticking all the boxes in this checklist so that you can optimize your e-commerce website for this 2020. There are some critical takeaways you need to note about on-page SEO. These takeaways include:
Excellent SEO practices encourage consumers to visit your e-commerce site from time to time if it is cleaner and has faster page speed.
With on-page SEO, you will get cost-effective marketing, which will ensure you enjoy a higher return on investment.
With an optimized website e-commerce site, you will find an easy way of creating a buzz because of the targeted and specific keywords that have a connection with your business.
A useful on-page SEO checklist is a critical element for e-commerce website owners. This checklist is the foundation of SEO strategy and plays a crucial role in ensuring you rank higher on SERPs. Quality content and relevant keywords are the most vital components of on-page SEO.
Acowebs are developers of WooCommerce Discount Rules that will help you personalize your stores. It supports the additional option with feature-rich add-ons which are woocommerce product addons, that are lightweight and fast. You can easily update your store with these add-ons and enjoy a hassle-free experience, check out the best options for additional woocommerce custom product options.