Life entails making choices at all stages. Buy a PC device or Mac device? Go for an Android device or iPhone device? Is it pizza or tacos? What kind of webinar software to purchase? The choices to make are endless!
The endless choices available to customers is one problem that e-commerce businesses experience in the case of online shopping. As a result, this issue has made this industry record drastic growth. In fact, most people are now shopping online.
Yes, the e-commerce sales have been recording a steady growth, but the competition for the brands associated with e-commerce is still high. Here, you will realize that for each service or product you invest in, several e-commerce brands are offering the same thing. You're likely to experience this challenge without considering if you're selling private label products or wholesale products.
ALSO READ: Top E-Commerce Marketing Strategies
The Right Path to Follow and Make Your Brand the Top Contender
Several e-commerce brands use Google ads to maximize PPC marketing. Investing in Google ads is the path to follow since Google accounts for approximately 63% of the total market share of search engines. Also, as per WebFX, a company spends around 9,500 US dollars per month on PPC.
When it comes to mid-sized and small-sized e-commerce businesses, they can figure out this amount as an astounding number. So, how can you maximize your spending on PPC ads with Google ads?
Here are the critical Google Ad strategies for eCommerce to put into practice:
Adjust Your Ad Spend Depending On The Promotional Calendar
Yes, e-commerce spending can record growth across the board, but you need to note that most customers use their cash during the holiday season. Research shows that most consumers spend a lot during the New Years and Thanksgiving days.
For your e-commerce brand to be effective, you need to change your ad spending depending on the promotional calendar and holiday season.
For example, consider allocating more paid budget when entering a holiday season as compared to what you set aside when heading into other year quarters. However, don't use this paid budget to generate more sales.
Mostly, the cost per click increases around the holiday seasons. These changes happen because, during this time, organizations invest in running several campaigns, meaning you have to bid relatively higher for any popular product.
Also, when you raise your bids, you make all the holiday-specific Google Adwords to target holiday customers who're after presents, winter weather gear, or anything else.
However, keep in mind that spending doesn't increase only during the winter holidays. So, consider making plans to set aside a more paid budget for other vital holidays in your industry.
Examples of these holidays include Memorial Day, back-to-school season, Father's Day, Valentine's Day, or Mother's Day.
Finally, avoid wasting your ad budget by readjusting your ad spend when the holiday season ends.
ALSO READ: WooCommerce SEO: The Ultimate Guide
Let High 'Average Order Value' (AOV) be Your Top Priority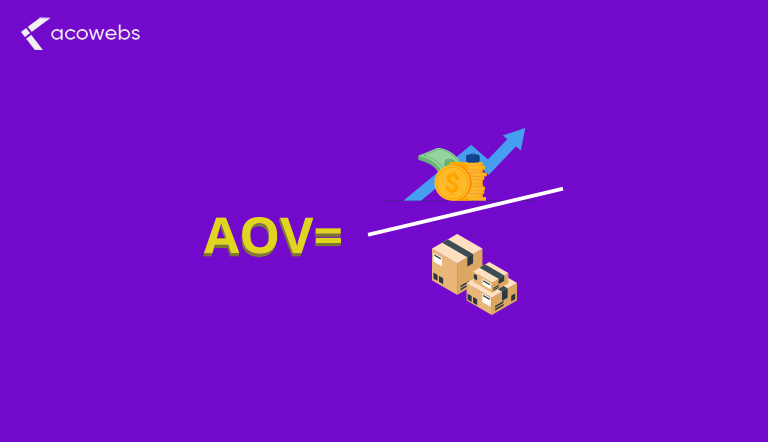 To gain new customers, the majority of e-commerce brands shift their attention to Google Ads. This step is critical because of the stiff competition experienced in the online shopping industry.
However, research shows that e-commerce businesses gain one customer by spending around 46 US dollars on Google Ads.
You need to focus on increasing your Average Order Value to maximize your ad spend. Here, Average Order Value refers to the average amount that every customer spends per each purchase from your store.
You can calculate the AOV of your e-commerce business using the formula:
AOV= Total Revenue/Total orders
Your AOV will increase only if the customer buys more expensive products or add more products to their order. Here, you can employ various Google Ads strategies to convince the customer to spend more.
If you're new in the field, you can increase your average order value by recommending related products as for the case of Amazon.
Offering discounts is another strategy and an easy way of increasing your average order value. In this case, you can offer shipping to customers after spending a certain amount or creating packages of related products.
Also, consider using Google Merchant Promotions to increase your average order value. Google Merchant Promotions refers to a free element that allows you to use Google Ads to distribute online promotions. Note that you need to apply for this feature, and it's not accessed from all areas.
Finally, you can increase your average order value by focusing on promoting higher-cost products and then shift to cross-promoting lower-cost products. An excellent example, in this case, is marketing a laptop and then suggesting a mouse as an add-on-product.
ALSO READ: WooCommerce SEO Tips and Tricks
Ensure That Your PPC Works Hand-In-Hand With The Efforts You've Invested In Email Marketing
Email falls under the category of the most-rated marketing channels in the current market, with an ROI of around 38 US dollars per dollar spent. Yes, the ROI is likely to change depending on the invested amount, but it is crucial to ensure that email marketing takes a higher percentage of e-commerce brands.
When your email efforts match with your PPC, you stand at a better position of increasing the effectiveness of all the strategies. Remember that, if you can access someone via an email, then it means you have access to a free form of engaging them. Instead of paying to market your new product line, you can decide to send email blasts to any individual on your mail list.
First, using Google Ads is the path to follow since it allows you to add more customers to your mail list. Don't be amongst the many e-commerce businesses that take PPC as the way of promoting their products. As an email subscriber, you will enjoy a high lifetime value, and this strategy needs you to pay attention only once.
Also, consider making use of PPC when it comes to testing CTAs or email headings. Ensure you follow this path when launching a new product or heading into a holiday season. Other than this, you can test a PPC copy by using segmented email lists.
Finally, you can match your PPC with the efforts you've put on email marketing by using Google's Customer Match element. With this feature, you will get an easy way of targeting audience members directly in their Gmail inbox.
ALSO READ: Top 3 WordPress SEO Plugins
Concentrate On Promoting The Content And Not The Products
Google shopping ads allow you to sell any of your products online quickly. Besides promoting physical products, you also need to focus on offering top-notch content when it comes to content marketing strategy.
Starting a podcast or blog is one way of making this a reality. When you promote content that attracts the attention of your audiences, such as valuable podcasts, e-books, or blogs, you allow your brand to create a long-term conversation – capable of attracting the attention of the consumer at all times. Note that content helps a lot in driving conversions and brand awareness.
Social media content falls under the category of the top-rated converting mediums. As a result, this platform is the perfect option for any e-commerce store with limited advertising funds. Consider utilizing Instagram when it comes to e-commerce brands because you can grow this platform organically in several ways.
In the end, you will realize that content helps a lot in driving sales and building brand awareness. Thus, content is far more effective compared to cases where you try to sell to consumers who are not familiar with your brand.
The content can become even more effective if you add a live chat feature to the site. This element allows you to catch browsers as they're hot and get a chance to engage them.
In the case of targeting, you can use content promotion for driving conversions since targeting only the potential audiences is a crucial factor. Research shows that you're likely to record much lower cost per click and higher CTR if you promote your content to the potential audience as per the previous engagements.
Remember, going for direct sales is not a practical path to follow when it comes to promoting your content. Instead, you need to focus on offering top-of-funnel content capable of building your brand and creating a loyal following that can buy from you.
ALSO READ: Impact of Cybersecurity on SEO
Consider Segmenting And Targeting The Mobile Users Separately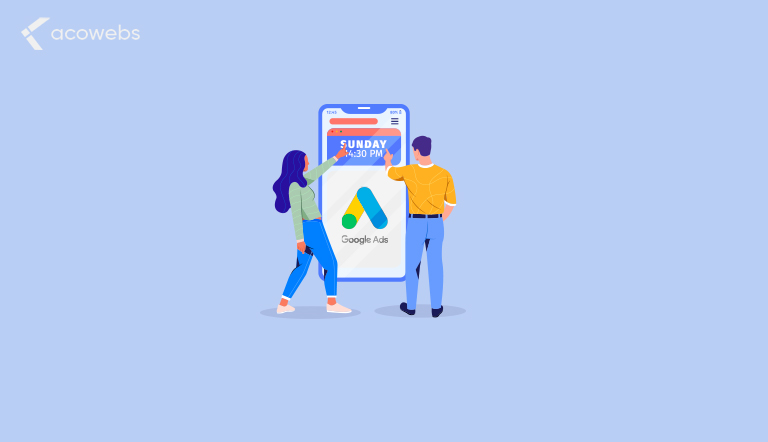 Desktop shoppers react differently compared to mobile shoppers. There is a high probability for mobile shoppers to browse when shopping high-cost products such as home appliances. Thus, this explains why most companies lower their bids when it comes to mobile users.
This type of knee jerk reaction is likely to make you lose out your traffic and lose customers positioned higher in the funnel. You're likely to miss out on shoppers if you lower your bids when it comes to mobile users. However, you don't have to ignore these shoppers. Instead, consider using mobile device targeting and creating a granular list containing all the negative terms.
Consider using a writing app to better target most of the mobile users. Through this, you can easily adjust the content to several tones and styles. Also, conduct an A/B test to identify the most appropriate approach that works excellently for mobile users.
ALSO READ: Ways to Use Social Proof in Ecommerce
Final Thoughts
Currently, online shoppers have access to more choices compared to some time back. Organic reach sails at a lower level, something that has made several e-commerce brands shift their attention to paid search platforms such as Google Ads to generate more leads. However, there is one common challenge that e-commerce brands encounter.
When several e-commerce brands start using PPC, the average ad spend increases in the same way. Thus, e-commerce brands need to come up with strategies on what and how to promote through Google Ads to remain competitive. Consider implementing the strategies we have discussed above and check if they can work excellently for your potential audience and brand.
Acowebs are developers of WooCommerce plugins that will help you personalize your stores. It supports the additional option with feature-rich add-ons which is WooCommerce Product Addons, that are lightweight and fast. Update your store with these add-ons and enjoy a hassle-free experience.