The global LMS market was 10.48 Billion dollars in 2020. It was already growing at an exponential rate, and the global pandemic only accelerated its growth. And by 2028 it's expected to grow almost by a fourth of its existing size.
If you want to be a part of this history in the making, now is the perfect time to get started. We understand that it can be a little overwhelming for you.
Understanding where and how to get started, what platform and tools to choose, and so on. That's why we are writing this post.
To make it easy for you to understand what you need and how to get started.
What You Will Need
Apart from the obvious domain and hosting of your own, you will need some online tools to set up LMS sites from the ground up. Our CMS of choice is obviously WordPress.
For the selling part, we are going to use WooCommerce as our plugin.
Why Choose WooCommerce for Selling Your Course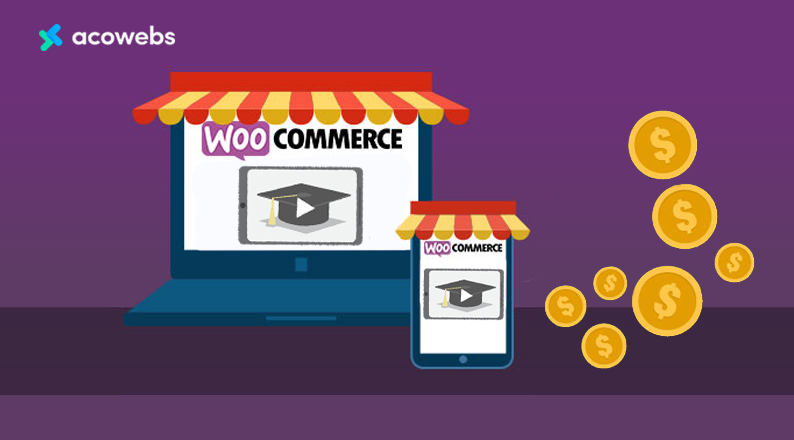 The go-to solution for selling any kind of products on WordPress, be it physical or digital is WooCommerce.
With almost 5+ million active installations, it is by far the most popular way to turn your WordPress site into a store.
With WooCommerce you also have the freedom to choose how you want to get paid. You will be able to conveniently get paid using more than 100+ payment gateways including popular ones such as Stripe, PayPal, and Square.
ALSO READ: What is Woocommerce and How Do You Use It?
Tutor LMS + WooCommerce The Perfect Combo
If you are looking to build an online learning platform and looking for a perfect solution to do that, then look no further than Tutor LMS. Tutor LMS is the world's 3rd most popular and growing at an exponential rate.
It is extremely easy to use, yet capable of scaling an LMS platform to meet large demands of users. Despite being launched in 2019, it is already one of the market leaders of the LMS solutions.
And today we are going to use Tutor LMS along with WooCommerce, the best of two worlds, to show you how you can sell courses online.
Install Tutor Starter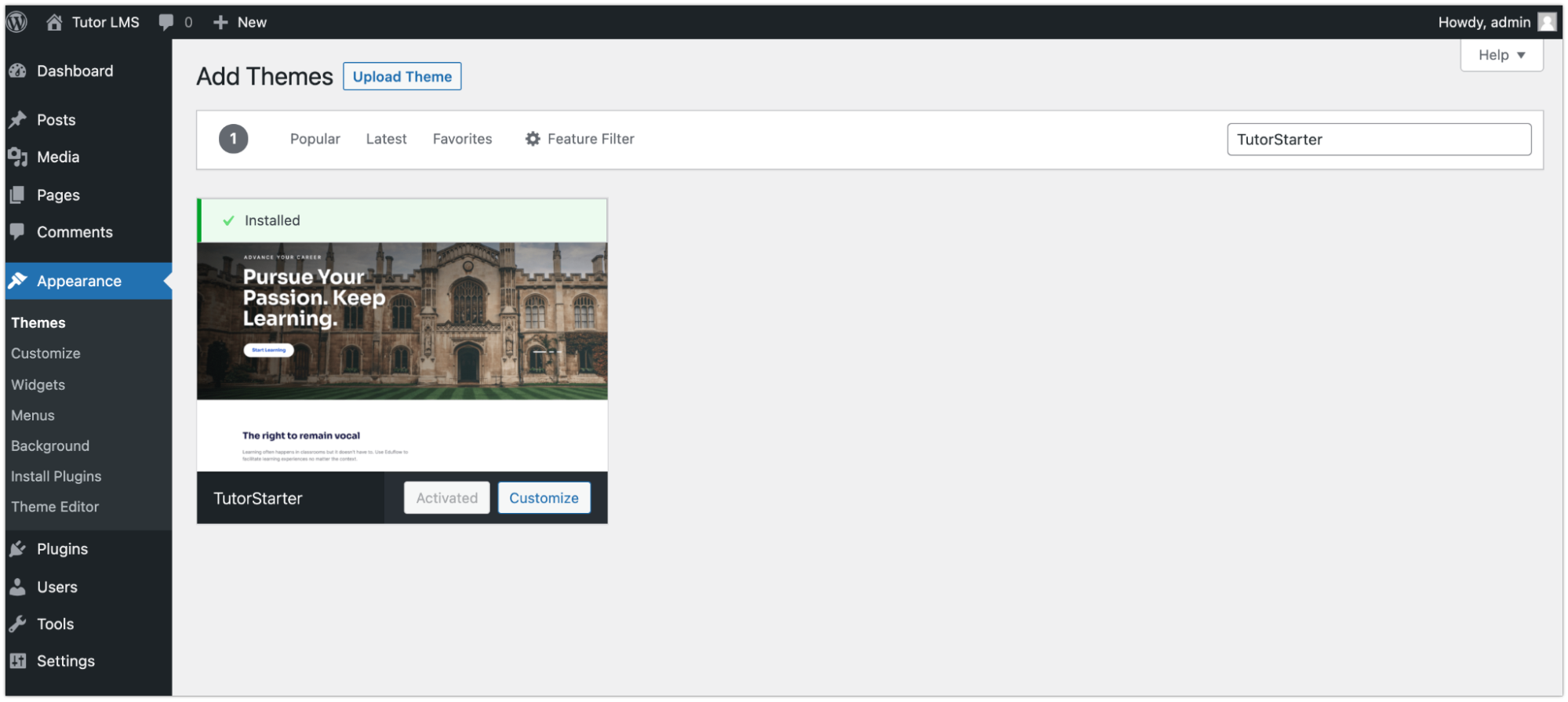 The first thing we need to do is install TutorStarter from the WordPress.org theme repository. Just navigate to your
Appearance → Themes → Add New

Now search for TutorStarter and install the theme. It is a completely free theme maintained and updated by the folks over at Themeum.
They are responsible for Tutor LMS and have built a free WordPress LMS theme so that anyone can get started, to build their dream LMS platform. Install & activate the theme and move on to the next step.
Here is a short preview of what you will get.
Install Tutor Mate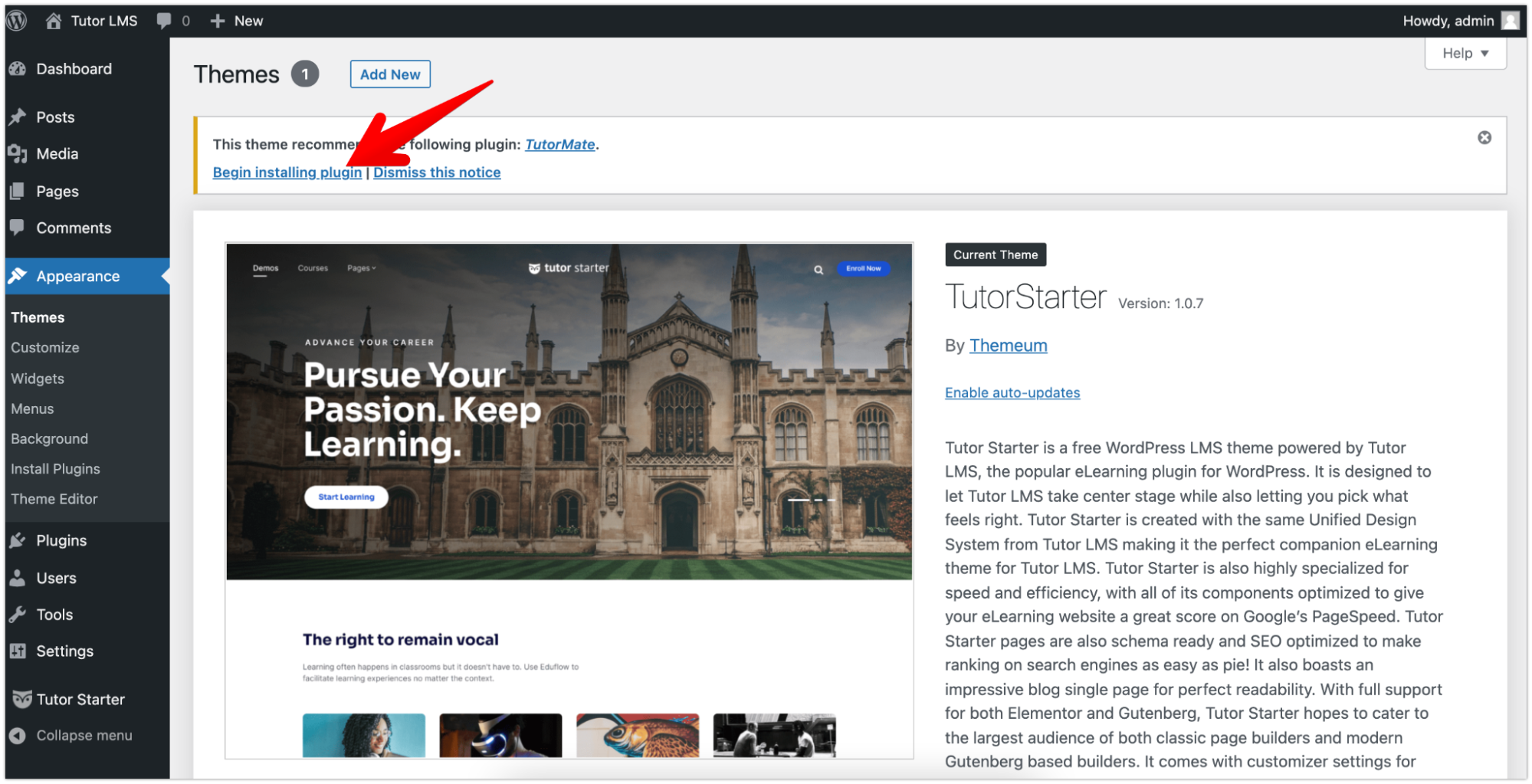 Once you install and activate the TutorStarter theme, you will see a dashboard notification urging you to install TutorMate.
Click on the Begin installing plugin. It will install the TutorMate plugin. Once it's finished installing, activate it. Now will see a new Starter Sites section on the Tutor Starter section on the dashboard.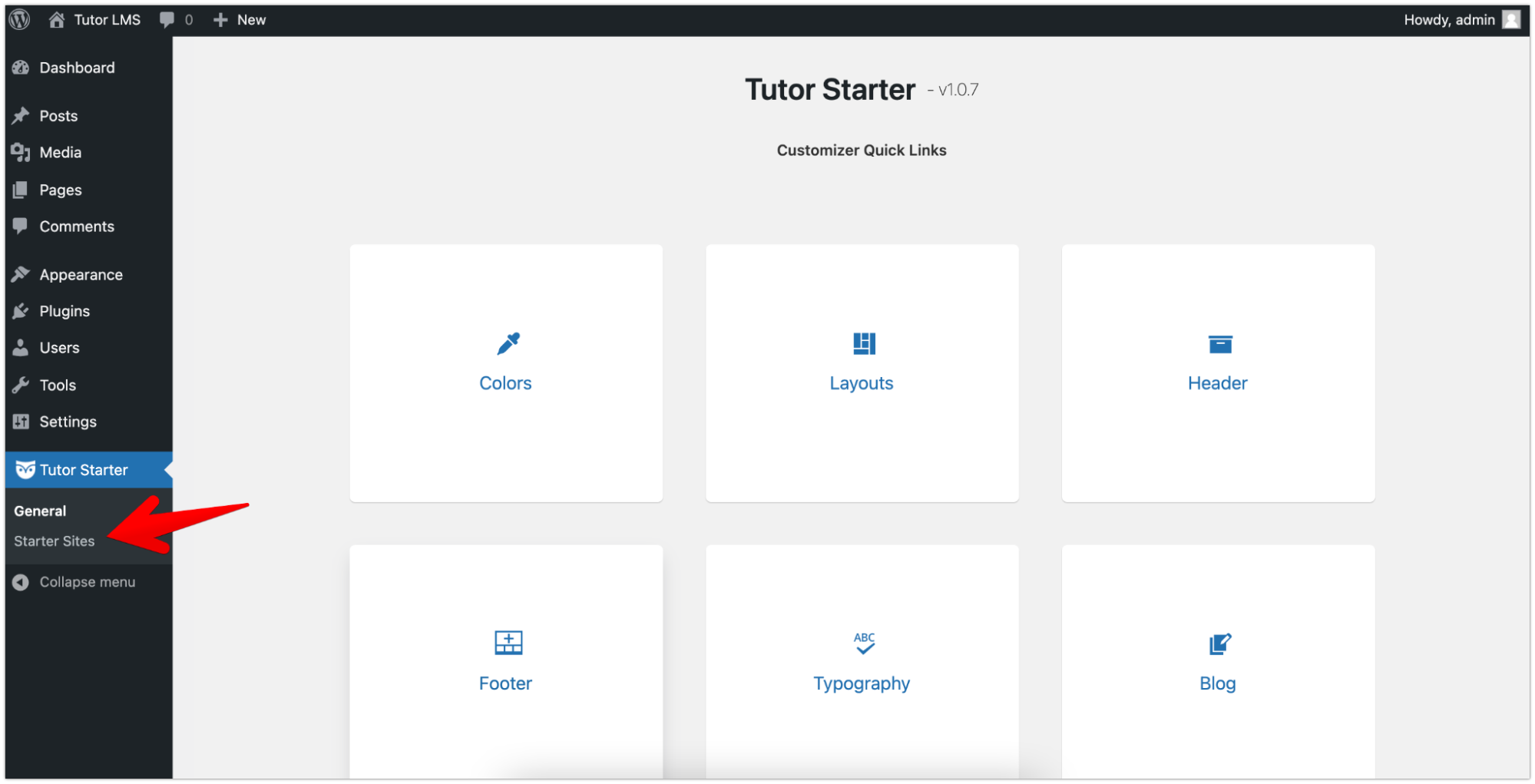 ALSO READ: Why Choose WooCommerce for Your eCommerce Store?
Import Demo from Tutor Mate
Now that you have installed the Tutor Mate plugin, you will be able to import from a wide range of prebuild demo sites catering to different types of LMS. For this tutorial, we will opt for an Instructor demo.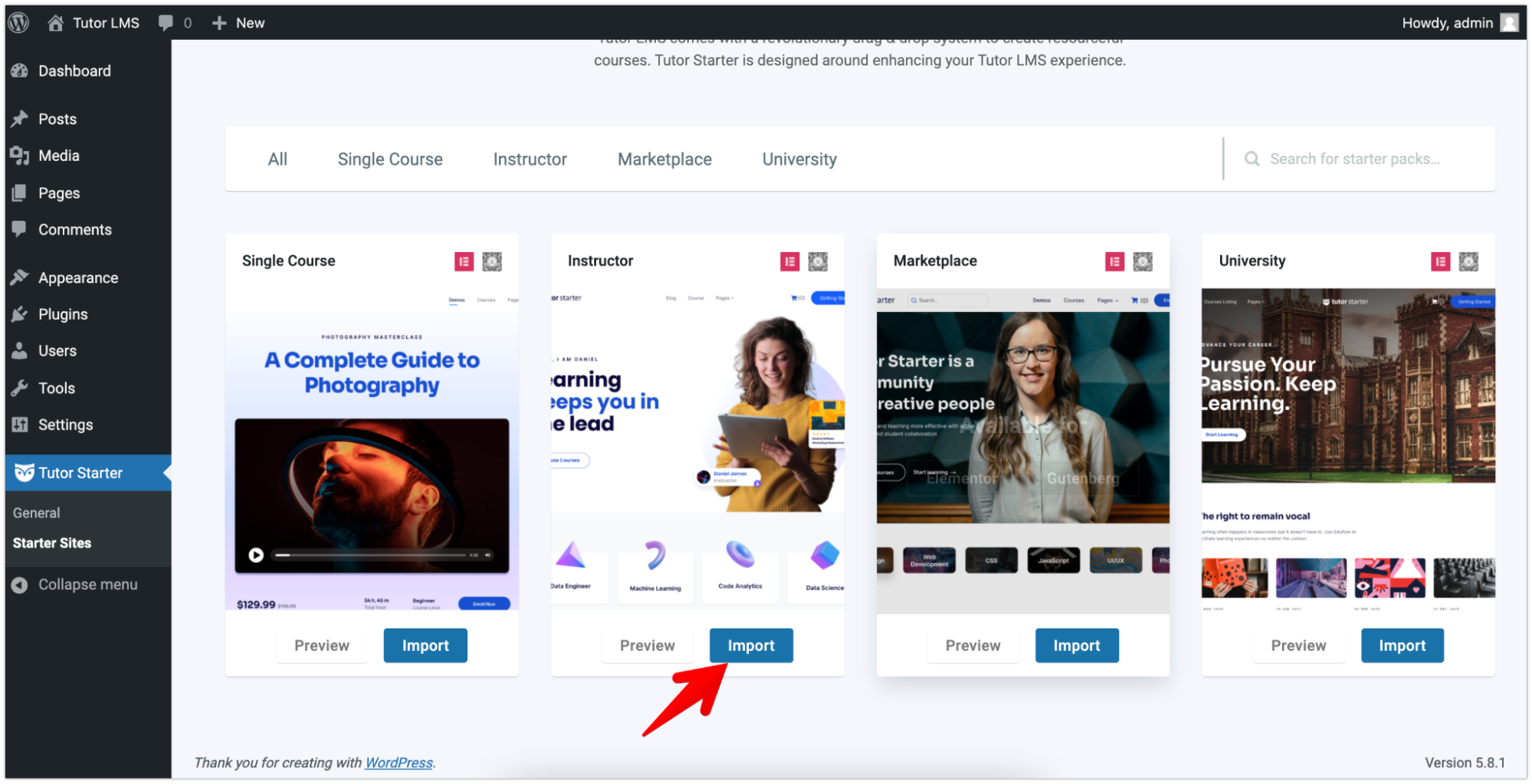 There are two types of demo you can import from. One is based on Gutenberg, the other one being the popular page builder Elemenetor. We will be going with Elementor this time.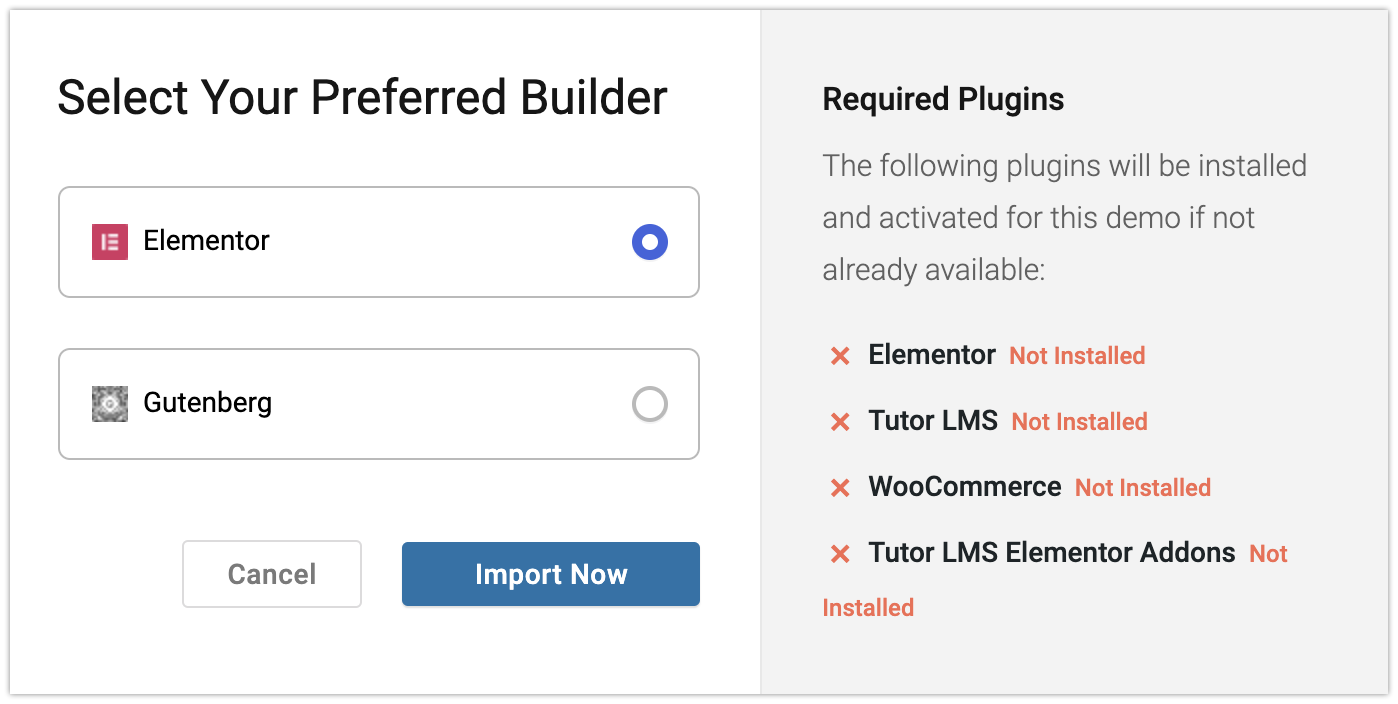 If you choose Elementro as your preferred builder, you will see on the right side that the demo importer will automatically install all the required plugins itself. You won't need to do anything manually.
For this version, the required plugins are
Elementor
Tutor LMS
WooCommerce
Tutor LMS Elementor Addons
Click on the Import Now button to get started. Once the demo import is complete you will be able to view the page.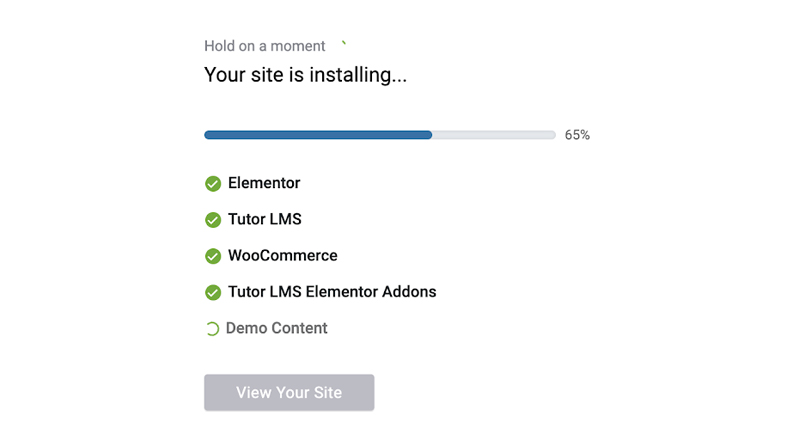 Enable WooCommerce Monetization
To get started with selling your course with Tutor LMS & WooCommerce, you need to enable WooCommerce monetization from Tutor LMS settings.
Go to Tutor LMS → Settings → Monetization. Select WooCommerce as your monetization option. Then hit save to let the changes take effect.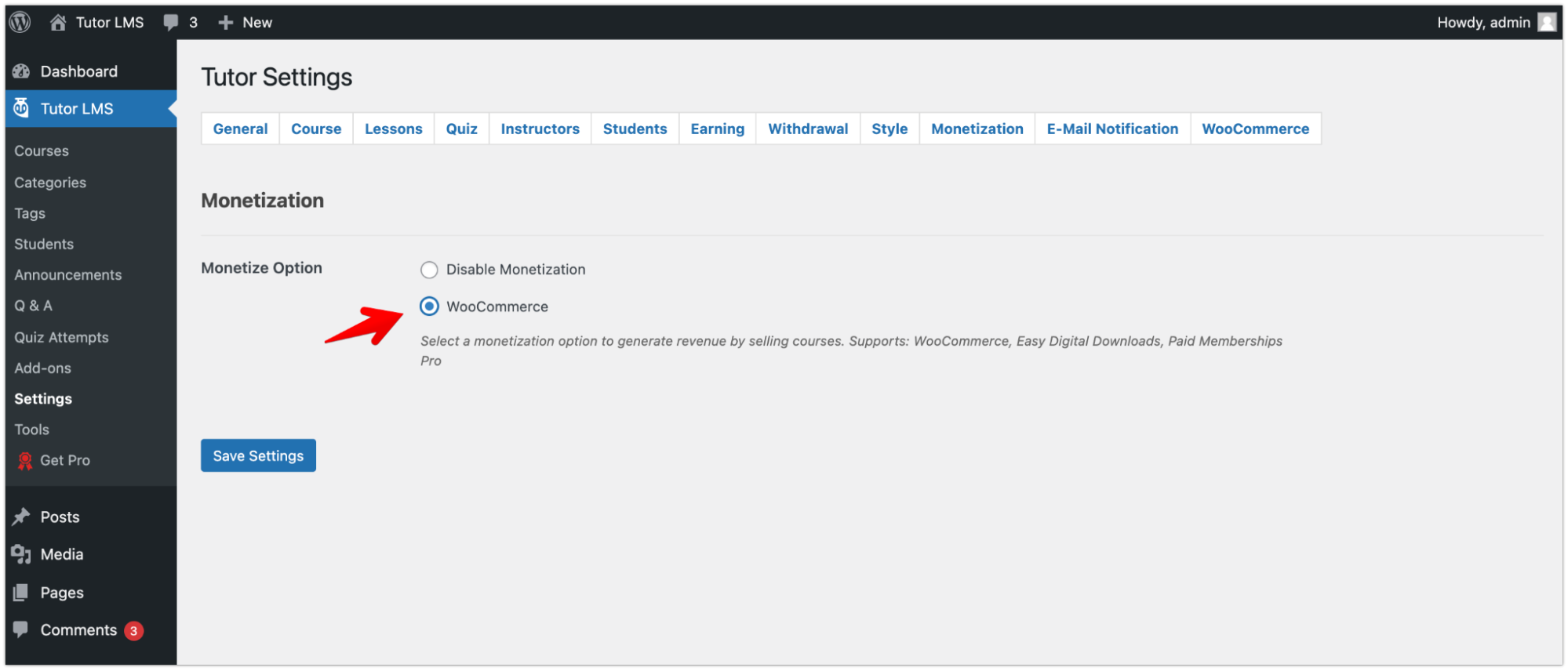 Create a WooCommerce Product
The first step of creating a course for your LMS is to create a corresponding WooCommerce product. To do that go to
Wp-admin → Products → Add New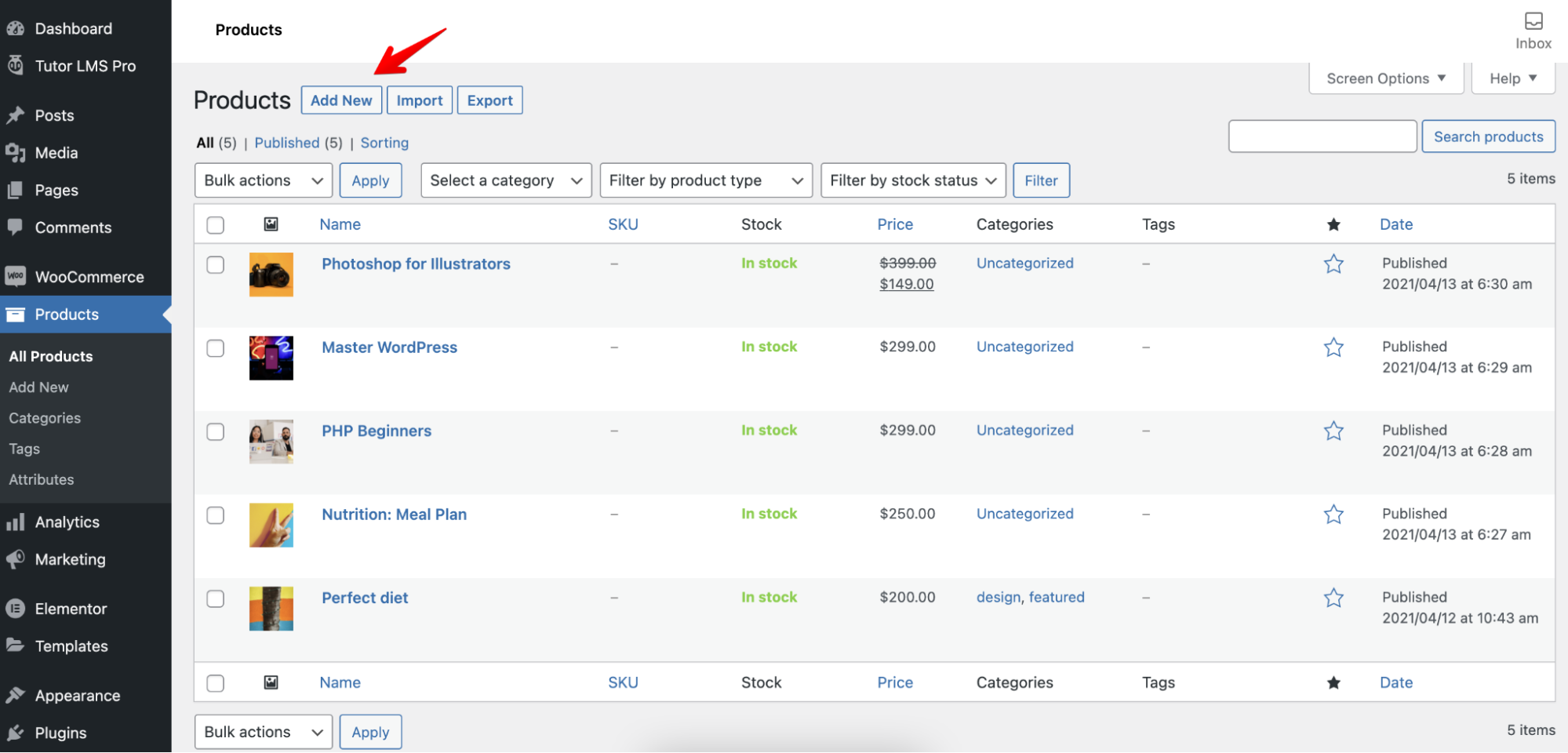 Click on the add new button to add a new WooCommerce product. Once you click on it, you will see a dashboard to add a new Woo product.

Here, please make sure that the following attributes are set or enabled.
Product Type – Simple Product
Virtual – Enabled
For Tutor – Enabled
Now set a price for the WooCommerce product which will, in turn, set a price for the course that you want to create. Once you are done, hit publish to make it public so that you can select it from the course page.
ALSO READ: A Comprehensive Guide to WooCommerce Shortcodes + Examples
Create a Course & add WooCommerce Product Attributes
Now that you have imported the demo contents, your site should be ready to be viewed and look almost complete. Notice how we said almost.
That's because the demo content is not for a live production site. It is only for demo purposes.
Note: The demo content is only for testing purposes. It is not intended for live site purposes.
You can freely customize almost every aspect of your freshly built LMS site. As an example let's create a course and publish it.
Go to the Tutor LMS plugin and click on the Courses section. There you will find an Add New button. Click on it to add your course.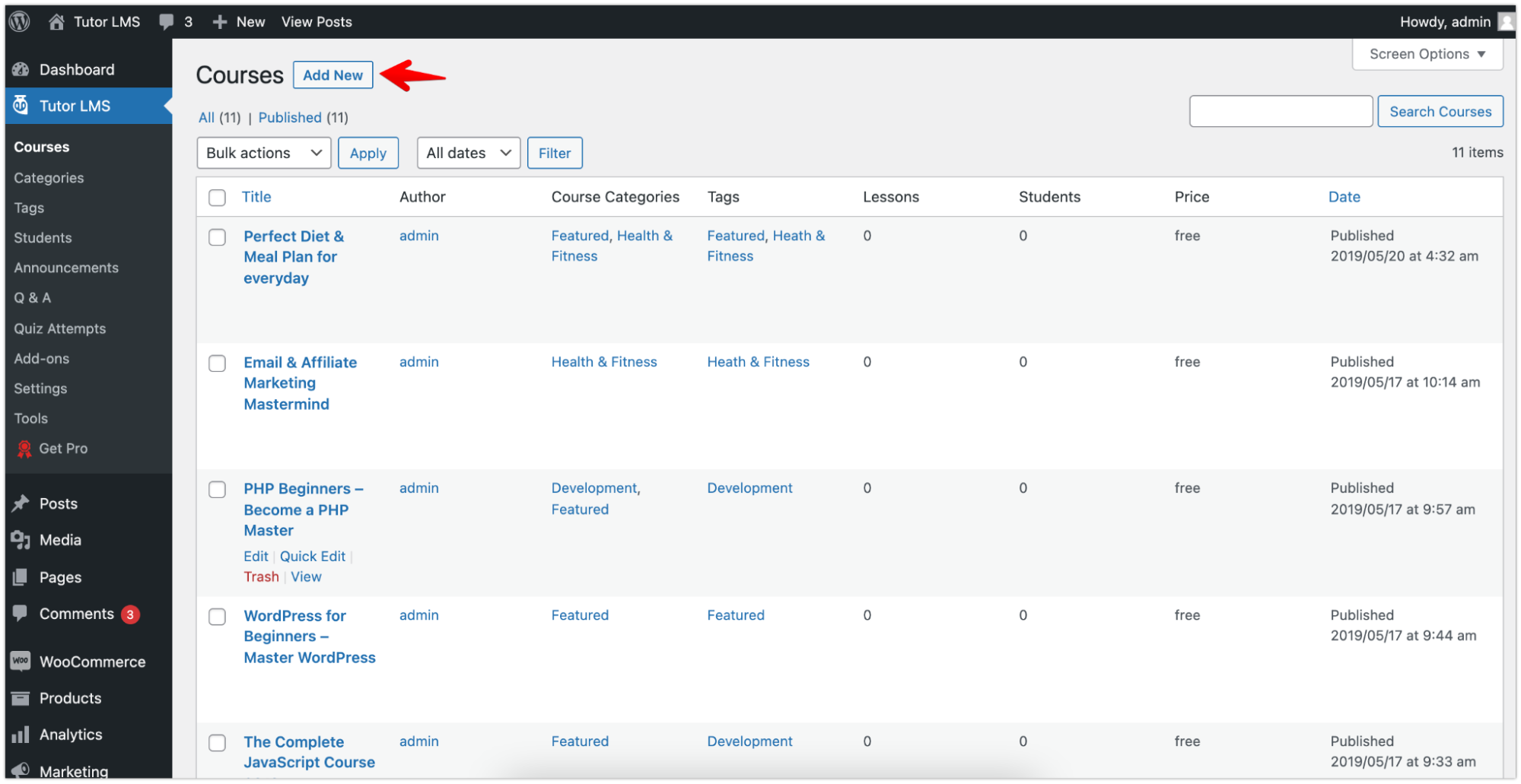 Tutor LMS comes with an advanced course builder. You will be able to customize multiple aspects of your course.
Once you set all your course details such as name, description, and so on, now it's time to add the WooCommerce product that you created beforehand.
Select it from the list on the Add Product. You can also set if you want to sell your course or make it free for the users.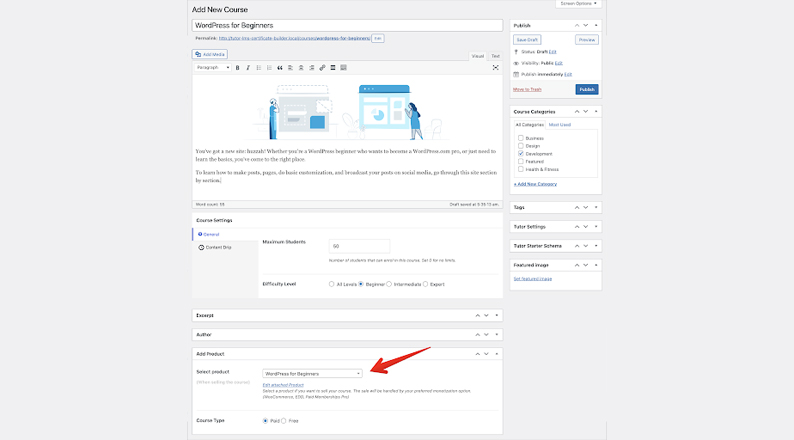 Bonus: Want to Avoid Creating WooCommerce Products Every Time?
We understand that it's a very time-consuming task to create a WooCommerce product every time you want to create a Tutor LMS course.
Tutor LMS Pro comes with a frontend course builder and auto WooCommerce product creation capability, that will not only save you time but also make it easier for your instructors (if you chose to build an LMS marketplace) to build their courses.
Publish course & Start Selling
Now that you have set everything up, selected the WooCommerce products from the Add Product list, it's time to publish the course for the general user.
Now, once a user clicks on it, they will be redirected to the checkout page, If they purchase the course, then they will have access to the course content and everything that comes with it.
Congratulations 🎉 you have just sold your first course using Tutor LMS and WooCommerce.
ALSO READ: Ultimate Guide to Advanced Table Rate Shipping for WooCommerce
Extending the Capabilities of Your LMS Site
If you would like to extend the functionalities of your LMS site that you just built, take a look at the following add-ons and integrations for Tutor LMS.
There is also very exciting news. Themeum team is coming up with a revamped, even more, capable Tutor LMS 2.0 in a few months.
Conclusion
It's extremely easy to get started with building your LMS site and start selling courses with WooCommerce. All of it can be done for free. So, what are you waiting for? The perfect time to get started was yesterday and the second perfect time to start is now.
Acowebs are developers of Woocommerce discount rules that will help you add bulk discounts to products on your stores. It also developed the plugin for adding various extra product fields which is called Woocommerce product addons, that are lightweight and fast. You can easily update your store with these add-ons and enjoy a hassle-free experience, check out the best options for additional Woocommerce product addons.