The holidays are a time for spending with family and friends, but it is also a great opportunity to make some extra money.
In the past few years, Black Friday has been overshadowed by Cyber Monday as online shoppers have opted to shop from the comfort of their homes.
Between Black Friday and Cyber Monday, there are many opportunities for your company to grow exponentially.
Black Friday, Small Business Saturday, and Cyber Monday; the mark of a global shopping frenzy. This weekend is famous for the immense sales offered by brands worldwide.
Small businesses make excellent sales over this weekend, with the 2020 Black Friday holiday bringing over a 107% revenue boost!
The goal is to attract customers who are shopping online or in-store during this time period. As glorious as revenue boosts sounds, it is hard for small businesses to stand out.
This is because almost all businesses globally are competing to be visible to their target audience. This is where you need to come up with foolproof strategies to keep you on top of the game.
Here's the thing: Black Friday marketing strategies do not start on the day of the sale. You have to have put in the effort monthly prior.
BFCM weekend falls on the first Friday after Thanksgiving, which leaves enough room for planning. Let's look at a brief timeline of how to pull off a lucrative sale with high revenues.
Get a long-term strategy. Focus on SEO, do your keyword research, and optimize for BFCM. Work on the speed of your website; it should be fast, easy to navigate, and highly responsive.
Create landing pages for Black Friday and Cyber Monday, and optimize them.
Create and conduct conversion rate optimization tests in preparation for holiday sales. Optimize Calls-to-Action in terms of copy, visuals, and placement. Optimize the headlines and social proof use.
Build and test paid ads. These ads could be on search engines such as Google or on social media platforms. Google's Economic Impact Report says that advertisers get $2 for each $1 they spend. 
Get a Google Merchant Centre, understand how it works. Study the different structures of social media ads and how they work. Test out different models until you get a few that give you the results you want.
Launch new, fully optimized campaigns and run them concurrently. Launch them quickly so that you get over the learning phase fast enough.
Finalize the discounts you want to give and get creative. Confirm that all the information captured in the marketing materials is accurate and is tailored for effective conversion.
This is a busy month, and you should have a lot going on. This is where you document your campaign strategy.
The strategy should state who the target audience is, how to reach out to them, how to encourage engagement, and how to get the expected results.
Once a strategy is in place, it is time to work on the campaign copy. It should be informative, concise, and creative.
Finalize the BFCM budget. You can set periodic limits. You can always add or deduct allocations as you keep an eye out for the most effective strategies.
Upload the approved campaigns into their designated platforms. While uploading a campaign in the first week of November seems early, it is will help you to monitor the progress and review targeting settings early enough.
In the next two weeks, work on reviewing the campaigns and updating them accordingly until you achieve the results needed.
In October and November, you can send out emails to warm up your customers as they gear up towards the sale. Give them the information they need about the upcoming holiday sale.
As you can see, you need to strategize for BFCM from as early as June for optimal results. There are endless ideas when it comes to strategizing for a huge sale.
ALSO READ: How To Increase E-commerce Sales Using Social Media Marketing
6 BFCM Ecommerce Marketing Strategies to Skyrocket Sales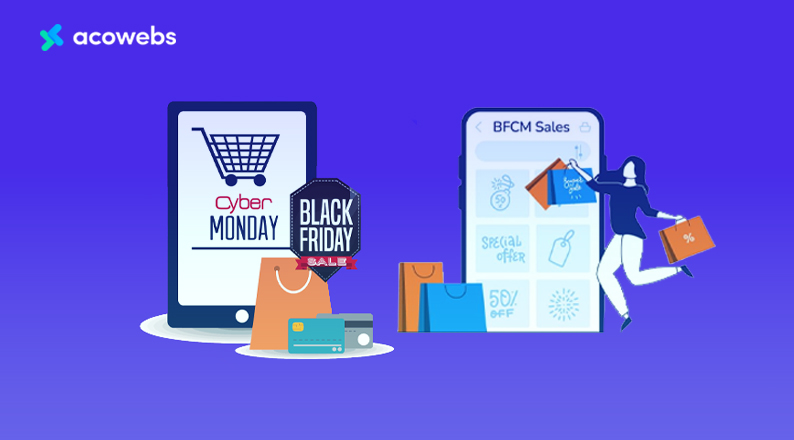 Make It Look Urgent and Reward Immediate Action
Some brands announce their offers in October while a majority of small businesses roll out their campaigns in November.
Give your company a head-start by communicating your offers. Build anticipation, engage with the clients and gather BF consumer insights.
Picking the right channel for your campaign is not the easiest task. However, you can launch your promotions across multiple channels.
This is because 76% of customers would like different channels, this is according to SalesForce. The preferences are informed by the context and the situation of the buyer.
Time-sensitive perks and offers motivate customers to take action in fear of missing out. You can use this strategy to gather contact information.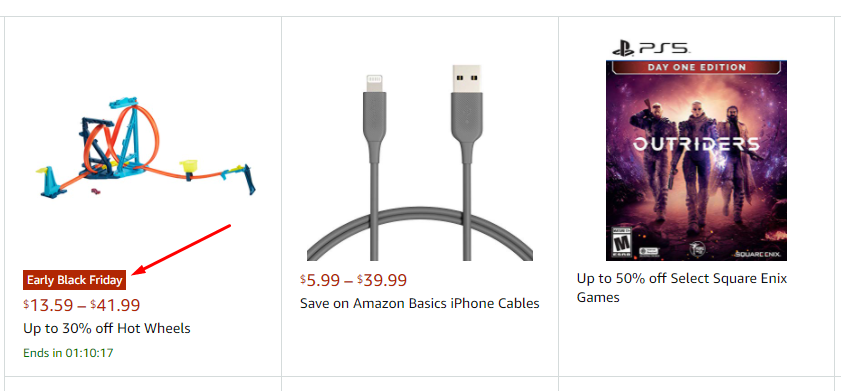 Customers can sign up for SMS or email alerts to get one-time discount codes. Once you have the contact information, make use of it during the BFCM holiday sale, and keep up the engagement post-purchase.
Promote early-access Black Friday perks such as discounts and promotions. You can email your customers the short-term offers that are only available when one signs up before BFCM.
Work On Long-Term Goals by Building a Loyalty Program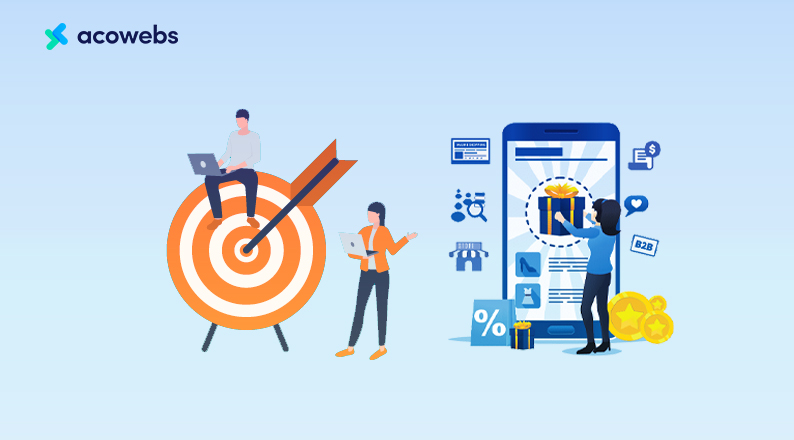 The majority of customers who make purchases on Black Friday are one-time shoppers.
While the numbers can be overwhelming, it is important to devise a strategy that captures the one-time shoppers and turns them into loyal customers. At the heart of this strategy is a customer loyalty program.
Loyalty programs promote customer retention. A SalesForce report shows that 78% of customers are more likely to make repeat purchases from brands that have loyalty programs. 
Other reports indicate that close to 70% of customers can be incentivized to make purchases from a band if there is a promise of discounts, points, or coupons.
These incentives will keep shoppers coming back long after the holiday sale is over.
ALSO READ: eCommerce Trust Signals to Build Customer Confidence
Leverage AI For Discovery Commerce
Discovery commerce is designed to help people find what they are looking for as opposed to letting them browse endlessly. Discovery commerce is essentially backend automation of operations.
According to a survey conducted by Facebook, more than 63% of shoppers globally say that they enjoy discovering things that they are not necessarily looking for.
While shoppers would like to stay online to discover new brands and products, they cannot do so. This is where discovery commerce comes in to help them look for products.
Respond To Real-Time Behaviors
Create and optimize a personalized messaging strategy based on a shopper's recent actual actions on your eCommerce store.
Here's the deal; most shoppers open multiple tabs so that they can compare the prices and quality in real-time before making a purchase.
When a shopper abandons a cart, you can send an email or SMS in real-time to bring them back to the site. Sometimes all that the shoppers need is a friendly nudge to purchase the product they want.
You can also create a lead generation landing page. This landing page can be accessed by shoppers before and after BFCM holiday sales.
The page can be promoted and shoppers are encouraged to sign up to the store's mailing lists. Once the information has been collected, it can be leveraged to win back one-off holiday shoppers.
Quality Visuals Are Always King
As an eCommerce brand, it is vital to create a recognizable, unique brand identity. While storytelling helps you to build brand personality, visuals bring that personality to life.
One of the most effective pre-holiday sale strategies is to promote the visuals that make your brand memorable and easily recognized.
Influencer marketing has been on the rise lately. For example, 17% of consumers in 2020 got their inspiration and ideas from influencers compared to only 8% the previous year.
You can collaborate with relevant influencers and have them incorporate your store's brand into their promotion visuals.
ALSO READ: How to Create a Customer Journey Map
Incentivize Subscriptions
In most cases, subscription customers make their typical orders and get their packages as usual even during Black Friday.
While this is okay, you can give subscription clients limited-time offers and other add-ons during holiday shopping. This helps in building emotional loyalty.
Additionally, incentivize referrals from the subscription customers. You can offer gift cards, discounts, shopping vouchers, or free products for every referral a subscription customer makes.
This not only encourages them to tell their friends about your business, but it also makes them feel rewarded and appreciated.
Conclusion
Shopping trends keep changing, especially in today's volatile, uncertain, complex, and ambiguous times. However, even as the world changes, online shopping is here to stay.
As an eCommerce store, you have to be on the lookout for changes in the industry. Simple things such as algorithms can drastically change the fortunes of a business. As such, it is imperative to always keep up with the trends.
One such trend is the Black Friday, Cyber Monday global sales holiday.
While there are endless ideas on how to strategize for this sale, it is important to work out which ideas will be effective for your channels, platforms, brand, and target audience.
Make use of automation tools, AI, trends, and analytics to keep up with your customer's needs. Prepare for this and such sales early enough, do your research, implement your strategies and monitor them for desired progress.
During the sale, get as many clients' contacts as possible. Use these contacts to communicate other promotions and discounts that you may be running after the holiday sale.
With targeted, high-intent content, you can nurture one-off holiday shoppers into regular clients.
Remember, many shoppers come out to take advantage of the Black Friday deals. Even though these deals are amazing, the customers will still value a great customer experience more than brand hype.
Acowebs are developers of Woocommerce bulk discounts that will help you add bulk discounts to products on your stores. It also has developed various other plugins like the popular plugin for managing the checkout form fields in WooCommerce, called Woocommerce Checkout Manager, which is highly feature-oriented yet lightweight and fast. There is also a free version of this plugin available in the WordPress directory named WooCommerce Checkout Field Editor.