Shopping cart abandonment occurs when shoppers add items to their virtual shopping carts in your eCommerce store but leave without buying.
This practice affects your conversion rates and revenues negatively because you would have spent cash to market to these customers only to lose sales at the last minute.
Abandoned carts are unavoidable, irrespective of how well sellers guide shoppers to buy. According to research conducted by the Baymard Institute, the average rate of online shopping cart abandonment stands at 69.57%.
This trend cannot be blamed solely on the seller because some shoppers simply want to think through everything once more before buying. Some users will visit your online store to compare prices, save items to buy later, window shop, or even explore gift options.
You can still lower the cart abandonment rate on your eCommerce store by one, optimizing your cart and checkout process, and two, sending abandonment recovery email addresses.
This article will look into the causes of abandoned carts, how to measure the abandonment rate, and 10 abandoned cart email best practices to increase your conversion rates.
What Causes Customers to Abandon Carts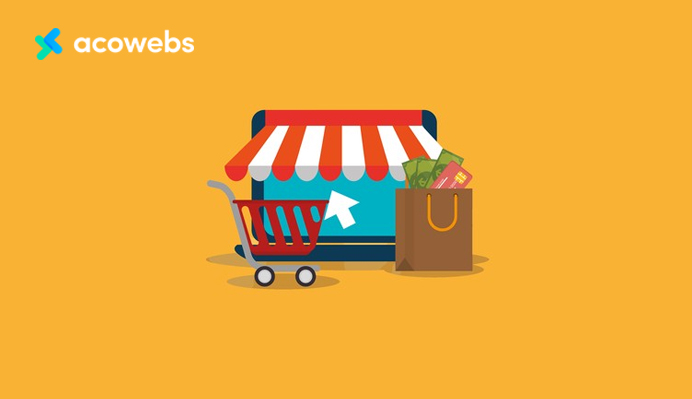 According to research by WorldPay, many customers abandon an eCommerce website 70% of the time mainly due to high product prices or costs, problems with website navigation, or a lengthy checkout process.
The following are the leading 10 causes according to 19,000 customers included in the survey:
The seller presented unexpected costs – 56%
The shopper was just browsing – 37%
The customer found better prices elsewhere – 36%
The overall product price was too high – 32%
The shopper decided against buying – 26%
The website navigation was too complicated – 25%
The website crashed – 24%
The process took too long – 21%
There were excessive payment security checks – 18%
There were concerns about payment security – 17%
How can eCommerce stores minimize these cost- and process-related issues to increase their conversion rates?
You should start by measuring your eCommerce store's cart abandonment rates.
ALSO READ: How To Setup Bulk Discounts In Your WooCommerce Store And Skyrocket Your Sales
How to Measure Cart Abandonment Rate
One of the recommended tactics is to use Google Analytics to create a conversion funnel and a baseline cart abandonment rate. This tool will enable you to observe and understand how and when shoppers are dropping out before conversion.
You can create goals for the URL destination, such as "confirmation page duration" or "clicked buy now button." The URL destination functions as the goal for measuring your cart abandonment rate as it denotes a completed purchase (order confirmation page) or a thank you page.
You can also use Google Analytics to design a shopping cart funnel (the path the customer takes to accomplish your goal). You can add URLs for the cart page, check out page, and other destination pages.
The "Conversions" button will enable you to see the funnel report or visualization, giving you a clear idea of your eCommerce cart abandonment.

You can also calculate your shopping cart abandonment rate simply by dividing the no. of completed purchases by the total abandoned carts. You should then subtract the result you obtain from 1 and finally multiply it by 100.
Let's now dive into how to use abandoned cart emails to reduce the abandonment rate.
10 Best Practices to Follow While Writing an Abandoned Cart Email
An abandoned cart email is created and sent automatically by the seller whenever a shopper identifies items to buy on the site, adds them to their cart, but leaves without completing the purchase.
Provided you have the customer's email address, you can continue the purchase process by sending custom reminders or follow-up emails.
Here are the best ways to use recovery emails to recapture lost sales for your eCommerce store.
Incorporate Essential Components in the Email Design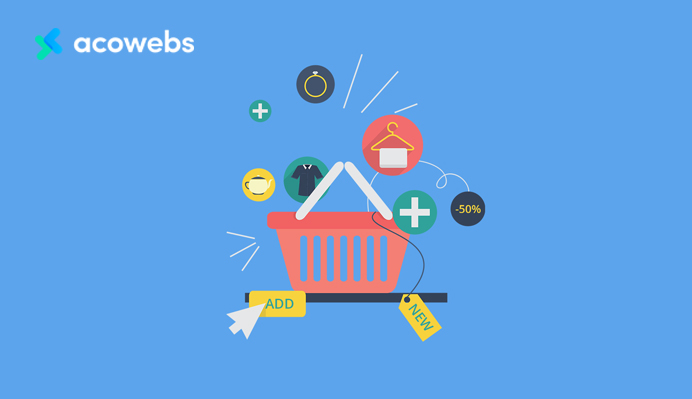 Ensure your abandoned cart email reminds customers of the items they left behind in your eCommerce store. You can include features like product images, prices, and other details.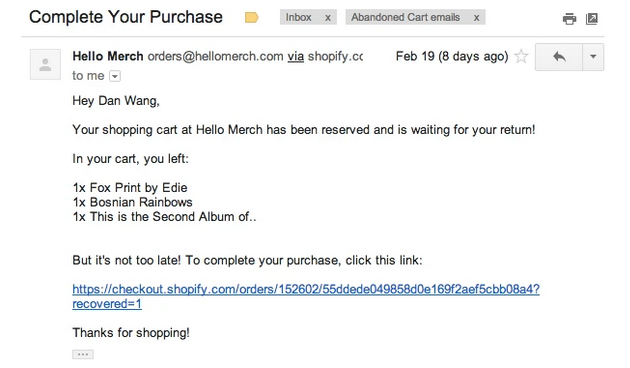 Let the customer see the value of returning to your site to complete the purchase.
You should also use an enticing subject line. Be creative to capture the customer's attention once more. "Smile, It's still for sale," or "Looks like you forgot something," or "Lemme teleport you back to your cart.
Free of charge" are examples of catchy subject lines you can use to convince customers to complete the purchase and increase your conversion rates.
Remember also to add a call to action (CTA), which users can use to return to their shopping cart. Ensure the CTA button is clear or visible enough, colorful, creative, and clickable to get customers back to where they left your store.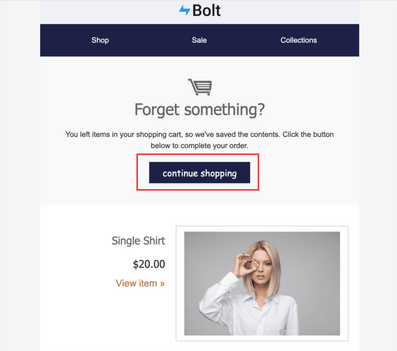 Avoid other links in the email which could misdirect customers to other sites.
Secure Customer's Trust
The security of the website is one of the leading causes of cart abandonment; hence, it is essential to ensure online shopping is as safe and secure as possible.
Fraud has become prevalent on eCommerce sites with some consumers only purchasing from the most trusted service providers.
Among the best abandoned cart email, the best practices for gaining customer trust is to incorporate reviews, testimonials, trust seals, and badges.
You can also send reminders to your prospects telling them that they left behind high-rated products or services in their shopping cart.
For instance, you can indicate on the subject line that "there are 3 ***** (5-star) products in your cart!" You can also show the abandoned items' ratings and reviews to create a sense of credibility, compelling customers to return to your site and complete the purchase.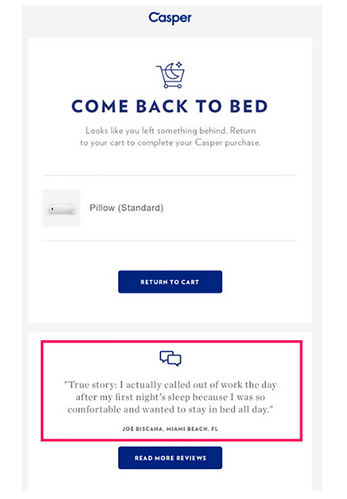 Some fraud management tools originally meant to detect, prevent, and protect eCommerce stores against chargebacks can also increase your abandonment rate through false fraud detection.
It is essential to invest in an authentic fraud management system to avoid instances of rejecting genuine purchases by error, which can impact your conversion rate.
Offer Timely Customer Support
To derive the best results from your abandoned cart email, send the first one within 15 minutes of the abandonment. Doing so could increase the chances of converting the lead by three times higher compared with sending it an hour later.
Try to interact with your customers by asking them why they abandoned their carts and offer to help with making the purchase. You can use the responses or feedback to take the appropriate action to avoid future occurrences.
Encourage the customer to take swift action by asking them if there are problems they encountered during the checkout and asking them how you can assist them.
You can also prompt them to seek support through your customer support line, live chat, or by responding to your follow-up email.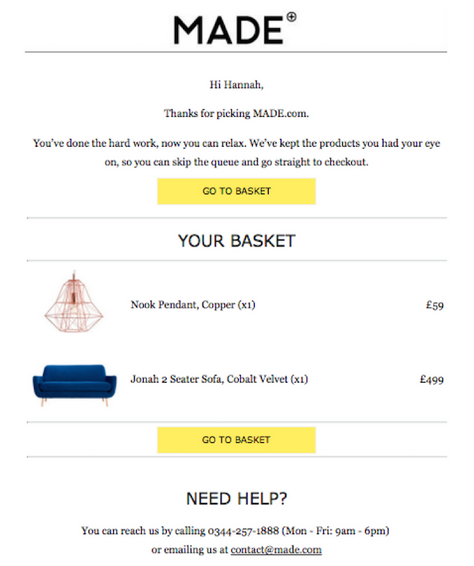 Advising customers that their cart will be reserved for a week after which they can resume completing the purchase at their convenience is also a good practice for increasing your conversion rates.
Schedule and Send a Series of Abandoned cart Emails
This abandoned cart email best practice enables you to increase your conversion rates through a three-part email series. According to a report by SaleCycle, sending an abandoned cart email within 20 minutes can derive about 5.2 percent conversion rate.
On the contrary, those sent within an hour and 24 hours after the abandonment achieve 4.5 percent and 2.6 percent conversion rates, respectively.
Therefore, you should send the first recovery email 15 minutes after the cart is abandoned. The second and third ones should be sent 24 hours and 5 or 7 days after the abandonment, respectively.
The proposed strategy will surely increase the open rate for your abandoned cart emails further improving your conversion rate by 6 to 10 percent over the course of a one-week email campaign period.
Entice Customers with Discounts and Offers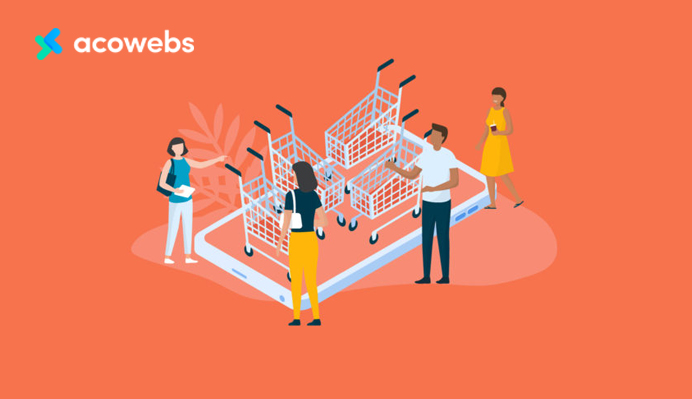 The research by WorldPay has shown that customers abandon their carts if they are presented with unexpected costs. To convince these buyers to complete their purchase, offer them discounts, coupons, or other offers to boost your conversion rates.
Coupon codes for cart abandoners should be higher in value than the original coupon codes. You can design them to be used only once to avoid customers sharing them with other shoppers.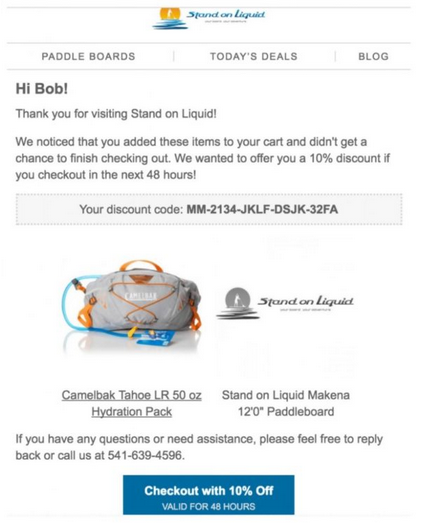 You can incorporate the discount or coupon code as a linkback URL, ensuring it is applied automatically during checkout.
Use Humor and a Personalized Touch
Draft abandoned cart emails in the same way you would do if you were writing to a friend. Personalized emails create the impression the sender knows the customer well, even if they don't.
You can also use humor by capturing the emotions of the abandoned items while catching the customer's attention. Use likable humor with short and precise content. Humorous subject lines will prompt your customers to open the email.
Majority of cart abandoners will consider opening your email if you use personalized phrases like:
"You don't want to miss out on these!"
"Your shopping cart items feel lonely – help them out!"
"Hey! Come back here! Pretty please?"
You can also personalize emails by using the customer's first name in the subject line and salutation and providing details of the cart's contents.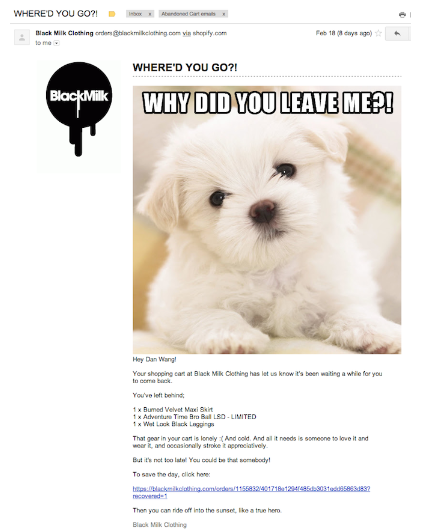 You can also add geographic or demographic features relevant to the recipient. Ensure to test different, creative personalized emails to understand which ones prompt customers to open your recovery emails the most.
Optimize Emails for Phone Users
According to a study by Placed, as many as 73% of shoppers use an average of two shopping apps.
Another 42.8% of shoppers lookout for coupons on their mobile apps, compared with 35.9% (print media), 16.8% (desktop), and 28.8% (all the three channels).
Going by these figures, you should increase your conversion rates by optimizing your abandoned cart emails for mobile devices.

You can implement this strategy by designing responsive emails, which will display well on different mobile devices with varying screen sizes.
You can also add a cart session link, enabling customers to click and return to the point they left on the checkout page.
Adding a CTA with bright colors and beautiful fonts can also improve the chances that your prospects will click the abandonment cart email and complete the purchase.
Target Loyal Customers
When offering discounts and coupons, be careful not to drain your profit margins. You can do so by focusing your abandoned cart email on customers who have previously bought from you and who have accumulated loyalty points.
You should determine how many loyalty points a given shopper should have accumulated to earn a discount or coupon.
For instance, assuming that customers with 200 points qualify for a 10% discount, you can create an abandoned cart email campaign targeting prospects with more than 200 loyalty points.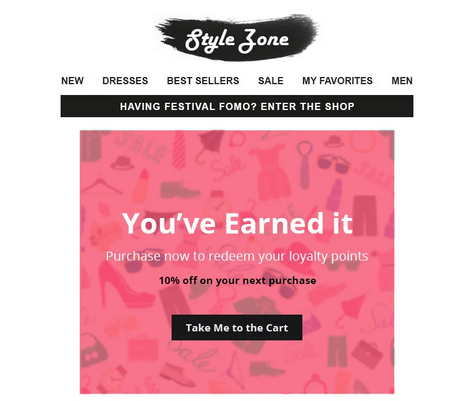 This is a smart approach, which you should implement to increase your conversion rates while preserving your profits.
Highlight the Bestselling Product
When customers abandon more than 1 item in their shopping carts, prioritize the focus of your abandoned cart email on the item with the best reviews or rating.
You can locate the best selling items in the abandoned carts using data and marketing intuition and create recovery emails around these products. You should highlight the features or benefits of the best selling product and its value proposition in your email.
You can also add a link with reviews from other customers who have bought and used the product, compelling your prospects to complete the purchase, and increasing your conversion rates.
Focus on Creating a Long-term Relationship
What do you do if you've already sent three abandoned cart emails as is the standard, but the customer still does not make the purchase?
You'll need the customer's consent to send them another reminder, but you don't have to go down this road.
Perhaps the reason the lead does not convert is that the customer was only window shopping or they needed to save more to buy the item, or maybe it was a gift which they only need later.
You can go around the route of direct lead conversion by adding an email list sign up request in a fourth re-engagement email (sent 1-2 weeks after the 3rd abandoned cart email).
You can use the email list to send the customer other automated campaigns or regular newsletters about promotions or new products.
This approach will enable you to have a stronger, long-term relationship with your prospects, prompting some of them to make a purchase and increase your conversion rates in otherwise indirect ways.
Conclusion
Abandoned carts are unavoidable, but you should strive to keep the abandonment rates to the lowest levels. To do this, ensure to control causes like unexpected costs and high product prices, website navigation problems, and payment security issues.
To start you off on your email recovery campaigns, ensure to implement the proposed abandoned cart best practices to increase your conversion rates.
Your emails should focus on securing customers' trust and entice them with discounts and offers, have essential components in the subject line and content, and should be scheduled for dispatch at specific times, among other practices.
Remember also to leverage your loyal customers for better results and to focus on building a long-term relationship with your prospects should your first three abandoned cart emails fail to bear fruit.
Acowebs are developers of WooCommerce plugins that will help you personalize your stores. It supports the additional option with feature-rich add-ons which are Woocommerce custom fields, that are lightweight and fast. The premium version of this plugin named Woocommerce product addons can be purchased from this website. Update your store with these add-ons and enjoy a hassle-free experience.