The year is 2020 and e-commerce is already a mammoth industry. No wonder so many investors have interests in the future of e-commerce.
In 2019, global sales totaled $3.5 trillion worldwide. While this is good news, it is certainly not new. Between 2014 and 2017, there was a steady growth rate of about 25.6 percent in e-commerce sales. With the staggering number, there are fears that e-commerce is killing brick and mortar stores.
Over the years, several high-profile downsizes, and bankruptcies have been witnessed. Will e-commerce see the death of physical retail stores in the world? To understand what the future holds, it is essential to understand how the industry has evolved.
ALSO READ: The Impact of eCommerce on Society
How Did eCommerce Start?
The history of e-commerce dates back in 1971, long before the first browser came to be. The industry has seen significant developments over the years and is a powerful force in online and physical businesses. Have a look at the history of WooCommerce.
The first online transaction was between the Massachusetts Institute of Technology and the Stanford Artificial Intelligence Laboratory, where students organized a sale.
Many years later, in 1992, the first commercial website graced the internet; this was two years after the development of the World Wide Web browser.
However, e-commerce did not pick until 1995 when the U.S. National Science Foundation eased the ban on transactions via the internet. That year, eBay and Amazon started operations. In 1999, global online sales hit a record high of $150 billion. 
The Dotcom bust in 2000 saw thousands of internet-based businesses go down. Most of the companies had just entered the stock market, but they still went down.
Nasdaq dropped by 78 percent from 2000 through 2002. Amazon and eBay survived the dotcom bust, and they have since dominated the e-commerce industry. Although the bust set so many businesses back, it helped the survivors better their businesses.
It only took a few years for the survivors to recover. In 2012, eBay made a considerable move and acquired PayPal for $1.5 billion. After the bust, again, Alibaba was born, and China became a big player in the sudden growth of digital markets.
ALSO READ: Ways to Use Social Proof in Ecommerce
How Big has eCommerce Become?
E-commerce giants such as Amazon, eBay, Walmart, and Alibaba have taken the retail industry by storm.
In 2015, Amazon accounted for 50 percent of the growth in e-commerce. That growth accounted for 9 percent of all retail sales in 2014. This shows the sheer volume of transactions online on Amazon.
The growth of internet-based shopping has had an impact on brick and mortar businesses. However, physical businesses that close are born online.
ALSO READ: How Online Business Growth Can be Made Faster
Trends that have Shaped the Growth of eCommerce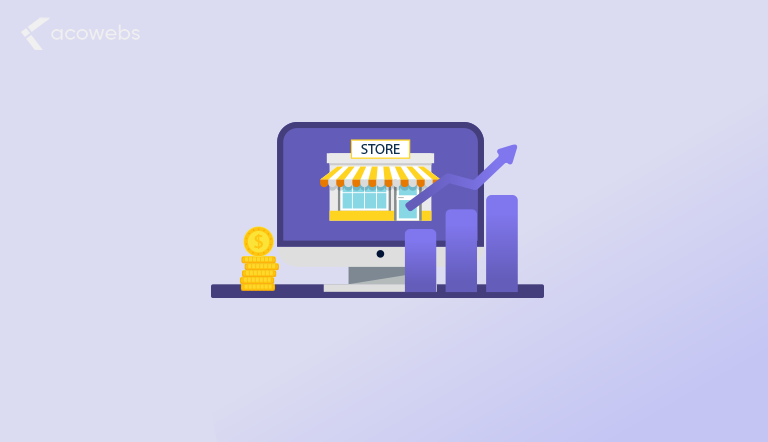 Emerging Markets
China and the U.S. have been the largest consumers of online goods. However, over the years so many more markets have emerged including India, Brazil, Russia, and South Africa.
These emerging markets have played a huge role in the growth of e-commerce. The number of people using the internet will only increase especially in Africa, where the market is almost untapped.
Brick and Mortar Stores Moving Online
While so many brick and mortar stores have closed, most of these just moved their businesses online. For most of these businesses, instead of operating a fully online business, they seek to offer a unique customer experience.
A good example is Nike, which moved its shops to New York and Shanghai. Nike has online operations but still retains the physical stores where customers can customize products, fit their shoes, and out new products, and do much more. The experience you get in these physical stores is one you cannot get online.
Shopify, an online giant, opened a retail store in L.A. to offer a physical business experience. So many businesses are indeed moving online; bust so many online businesses are also moving to physical locations.
Growth of B2B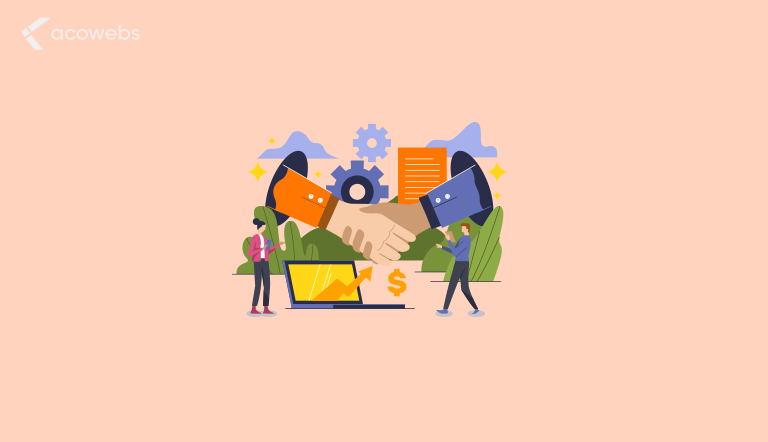 The growth of Business-to-Business e-commerce has also shaped the industry; this growth is projected to rise to $6.6 trillion in 2020. So many companies are buying software, services, and products from other companies to enhance the efficiency of their own workforce.
It is more important that online companies have the software, the machines, and equipment they need to drive their business. B2B is no longer about wholesalers and producers selling to retailers, not also SaaS and technology companies working with businesses.
There are so many technological tools seeking to make shopping easier, and these have shaped the e-commerce industry.
ALSO READ: Using WooCommerce for B2B E-commerce Websites
Automation
Automation is a key growth factor in e-commerce. The automation stretches from warehousing through smart inventory management all the way to the delivery of products.
Today, giant companies such as Amazon have automated warehouses inventory management that occurs through smart sensors, RFID tags, and smart shelves. Through smart sensors and the internet of things, companies can track shipments with much ease and automatically notify the customers of the location of their products.
With automation in supply chain management, e-commerce businesses are running more swiftly today than before. That is why many big guns are investing in industrial automation.
Shipping and Fulfillment Centers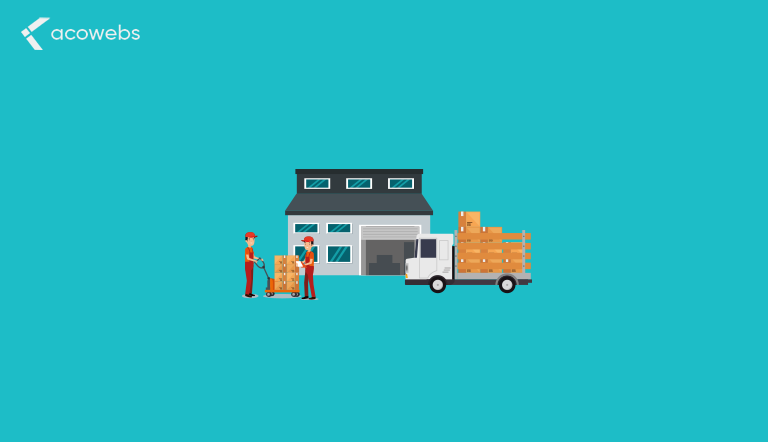 The number of shipping and fulfillment centers is growing all over the world. As the number of customers shopping online grows, there is an increasing demand to ship goods within the shortest time possible.
The fulfillment centers are smarter and more automated today than they were a few years ago. The centers guarantee fast shipping, access to data in real-time, and brand representation to your customers.
There is a race to deliver goods to customers faster, and e-commerce businesses are bringing products closer to the people.
Sustainable Shopping
The pressure on manufacturers to create environmentally sustainable products is on. For so many shoppers, anything plastic is out of their cart. Glass is now one of the most popular among containers. With the rise in environmental activists, e-commerce companies are moving towards more sustainable products.
Private Label
The private label refers to a company producing a unique product but packaging and selling the product under another company's brand name. This has helped so many startup companies create unique products without investing a lot of capital to market their own line of products.
Smart Devices and e-Commerce
The devices that buyers use to access e-commerce sites matter a lot. Most e-commerce websites were built for desktop. Today, the sites are built for mobile users first and then desktop. The number of mobile shoppers, mobile apps, mobile retailers, and mobile payment methods, is increasing as seen on Statista.
Big Data and the Future of E-commerce
E-commerce stands on strong data pillars. For e-commerce companies to offer targeted ads to their customers, data is crucial. These companies collect data by looking at the browsing history, shopping history, and the lifestyle of their customers. Big data refers to the large volumes of data that we handle each day.
ALSO READ: How AI Can Help eCommerce
Big Data and Marketing
One of the ways in which big data affects e-commerce is in marketing and privacy. Tech companies are able to acquire, analyze, and use data in such volumes that it is sparking privacy debates.
Data gathered include how people use their social media accounts, pages they follow, what they look at, watch, and listen online, what they buy, what they post, and many others.
With the data collected, e-commerce companies can effectively run data-based marketing campaigns. The campaigns return personalized ads to prospective customers. The ads you get are based on your preferences as seen from your online activity.
Big Data and Business Operations
Big data is also applied in the improvement of the operations value chain. Ecommerce businesses use big data to assess different aspects of a business's operations. They analyze how the value chain of the business affects profitability.
This means checking how the activities of a business affect the value offered to customers. Through the analysis, businesses reduce costs and increase profits. 
In summary, big data allows companies to collect data in every stage of operations and from a variety of sources. The data shows every step in the chain, the costs, time taken, and the value the step adds to the business. The analyses help managers to make informed decisions. 
Although big data has shaped the way e-commerce business markets, its future is uncertain. There are debates on how big data affects the privacy of users.
Entities such as the E.U. are regulating data use and advocating for consumer privacy. There is so much potential in big data but that might be capped by ethical and legal regulations. However, companies can still use big data internally to streamline operations.
ALSO READ: Cyber Security in eCommerce
Big Data and Small Businesses 
Giant tech companies are increasingly packaging big data products and selling them to small businesses. With increased consumers' desire to support local businesses, large e-commerce players are already making big money by selling software and technological tools to small businesses.
All e-commerce businesses will likely take their businesses to specialized data service providers to meet the demands of the retail market. This way, Software as a Service business will grow exponentially and this will benefit e-commerce businesses.
Conclusion

The e-commerce business that offers the best customer experience will top all the others. Customers demand an easy shopping experience, high-quality products, and short delivery times.

For instance, anyone who wants to shop on Amazon can use their Echo Speakers to talk to Amazon Alexa. In turn, Alexa orders goods online based on the purchase history or the top products on the market. The goods are shipped within a few days. This is the kind of experience that users need.

With technologies such as the internet of things, augmented reality, and artificial intelligence, and blockchain, the future of e-commerce looks so much brighter than it did a few years ago; shopping online will be like shopping at the store in a few years to come.
Acowebs are developers of WooCommerce plugins that will help you personalize your stores. It supports the additional option with feature-rich add-ons which is WooCommerce Product Addons, that are lightweight and fast. Update your store with these add-ons and enjoy a hassle-free experience.