Setting up an online business, the prime intent is to grow and monetize the same. Given the spectrum of online stores today, embarking on success is a difficult task, let alone driving growth and generating revenue. It is important that you be very specific in your strategies and take significant steps to improve and enhance the reach of your business.
Whether you have just started or you are in the middle of your journey, driving traffic to a website is one of the best ways to accelerate sales and increase revenue. In case, you have been looking for methods and means to grow your online business, you are in the right place.
This article is specifically designed to help you grow your online business
6 Things You Should Do To Foster Growth of an Online Business
Content Marketing
Content, today rules the online world. Around 92% of the content marketers consider blogs to be the fuel for an organization's success. Yet, the number of leaders who have actually taken the charge and embedded content marketing as a strategy is half of the above number. No wonder why the success ratio is so less.
If you want to remain a step ahead of your competitors and gain leverage, this is the right place to start with. Hire writers or simply a content marketer who would do the job for you. If you are restricted in the budget, take things in your hands, start a WordPress blog, connect it with your business and start building content around your business.
Publishing valuable and engaging content is also the perfect b2b content marketing strategy to follow in order to drive traffic to your business. This not only provides you with a medium to share your products but at the same time render information that might be useful for the user, before making a purchase. Giving your users the needed knowledge about a product increases their interest to buy.
Also Read: Content Marketing Strategies To Grow Your Business
Focus on SEO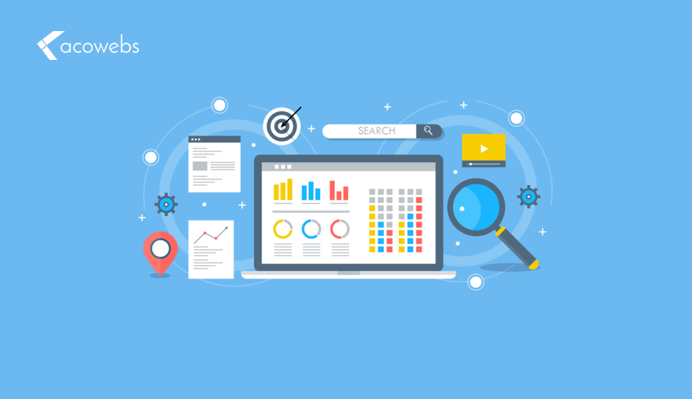 Simply creating a blog and publishing content won't help. Besides being engaging and informational, the content needs to be rich in SEO. While drafting the same, make sure you have embedded the right keywords within so that the web crawlers can index your blog content and improvise its global rankings.
As a matter of fact, SEO or search engine optimization is not only important for your blog posts but also for the online website. It is the key to the better online visibility of a website. Given that there are plenty of similar businesses and websites, it is this SEO that increases the possibility of your business ranking first as and when a significant query is fed.
So, how do you optimize your site to be SEO-rich?
Well, just take care of the following things:
Focus on keywords related to your business and add them to your blog content. 
Link your website via the content. For instance, if you are an eCommerce store that sells merchandise, you can create fashion-related content and then link your store within the same. 
Make sure that all product descriptions have keywords embedded within. 
The meta-description for each is a must. 
Enter into the concept of link building through top quality sites to shift traffic. 
Make sure your website is optimized to work at higher speeds. 
Apart from the above, it is a must that your website both the eCommerce site and the blog site are SSL certified. Irrespective of how good your content or product is, if it fails to comply with the security norms, it is rendered invisible.
Referral Programs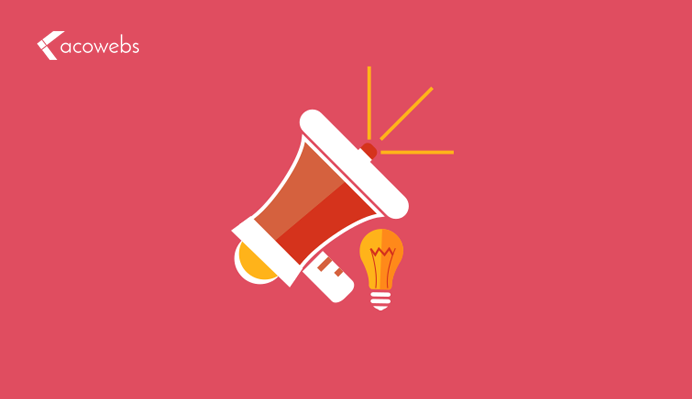 If you are just a novice store owner and don't have much traffic towards the website, inducing referral programs is an excellent way to lure and entice customers to engage with your business. It is kind of an incentive that you provide to your customers to gain their trust and keep them attached to your business.
It is seen that businesses that tend to induce such programs attract users faster, better and are successful in retaining them. One way of doing this is by giving your blog readers the ease to use your products for free, given that they share your business with their peers for free. Don't know how this works?
Consider that you have an eCommerce store and a blog related to the same. What you can do is ask your readers to share products with their near and dear ones via emails or even through social media links and as a gift, you give them reward coupons that can be redeemed while they shop at your site. Much in a similar way, you can keep reward coupons for your first time sign up users. Such a technique has been one of the most successful ways of driving traffic and increasing revenue.
Also Read: Why to Choose WooCommerce for Your eCommerce Store?
Product Reviews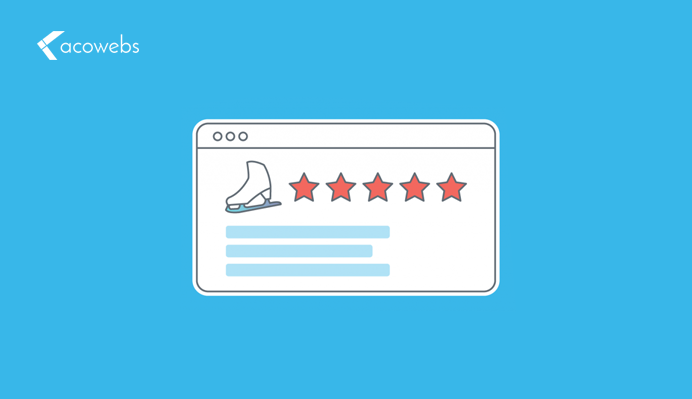 While creating content, publishing them and targeting customers is a good place to start marketing, the next level involves the creation of forums where your existing customers provide reviews on the products. It is a known fact that user-generated content appeals more to the users than the pen coded ones. You can ask your users to submit reviews either in the written form or share the same through videos.
You can then upload these on your blogs and use them to attract more users. Surprisingly, 84% of the millennials are of the view that user-driven content has greater influence while making a purchase. Another survey states that users are more likely to spend 31% more for products that have been praised for quality or in other words have a positive user review
Further, with 92% of the users reading product reviews before making a purchase, having one for your store is a must. It not only convinces a customer to make a purchase but also increases the extent of trust users have in you and your business.
Also Read: WordPress Coding Best Practices
Guest Blogging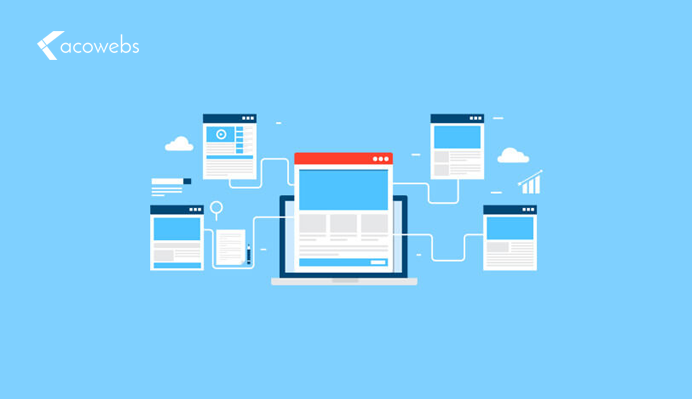 Another successful way of driving traffic towards the online business is through guest blogging. Without a doubt, your content strategy is focused on your business and you would want to stuff your site with the likes, yet guest blogging works miraculously in terms of driving traffic.
SitePoint is one such example. They have been seeking experts to write for them and in a way drive traffic. How does this work? Connect with some of the top websites that allow guest blogging, write engaging content and pitch with it. If your blog gets published on the site, you would be given a link and that will direct all the traffic to your website. No doubt, this would take time and effort but what it's worth, you can surely go ahead and try blogging.
Some sites allow site linking, meaning that you can embed your online business website link in the blog and direct users from the guest post to your website in no time. This allows you to increase your brand visibility and outreach to a wider audience base.
Also Read: WordPress eCommerce Security
Email Marketing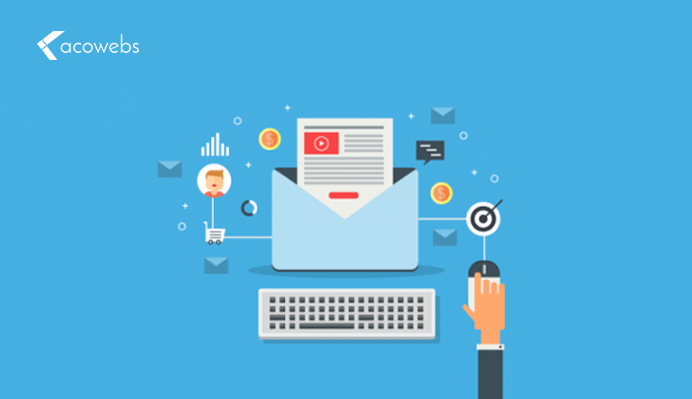 Email marketing might not be a modern way to attract visitors to your online business, but it is definitely a conventional and successful way to promote business. Creating an email list and pitching your products through the same helps entrepreneurs increase the likelihood of sales. If you're sending emails in bulk, you may also need to consider any of the bulk email verification services, so you could ensure these emails addresses are valid and deliverable.
One thing that often is overlooked is the need to retain customers. Apparently, email marketing focuses on driving traffic by attracting newer prospects. What else needs to be done is to retain the existing ones. Email marketers need to focus on creating campaigns that are directed towards the existing, new and also the past customers (the ones that have abandoned the product). This helps them keep everyone in the loop, addressing the issues of all and in a way, targeting them.
If your emails can convince the users to revisit the site and make a purchase, odds are they would leave a positive review and alternatively, benefit your business.
The Final Word
The list doesn't end here. In fact, there is a lot more you can do to improve the viability of your website and target the ideal customers through content. Apart from the above, you can use social media to publish content and generate traffic towards the website. Video content is one way of using social media to engage users and migrate traffic towards your online business. As so it appears, there is more than one way to grow a business, what you need to do is take charge and start implementing the above methods to trigger the success of your WooCommerce shop.
Acowebs are developers of WooCommerce product options that will help you personalize your stores. It supports the additional option with addons with numerous functions, which are complements of e-commerce products, which are light and fast. You can easily update your store with these woocommerce plugins and enjoy a hassle-free experience, take a look at the best options for additional e-commerce products.