If you are looking for techniques that can bring in more sales for your eCommerce store, you should consider embracing 'social proof marketing'.
Social proof is a psychology instance that shows how people tend to look towards the behavior of other people as a guide in a specific situation.
When your online store visitors are not sure about what to buy, or whether to complete a purchase, the behavior of other people can nudge them forward. Research from several sources supports this behavior:
95% of people age 18-35 years will check reviews before trusting a brand.
When there are at least five reviews of a product, purchase increases by 270% in comparison to a product page without any reviews.

63% of customers

will check Google reviews before visiting a business.
92% of online consumers will trust the recommendations of other people instead of branded content—even if the recommendations are from strangers.
This is why more eCommerce businesses are using social proof to increase customer trust in their eCommerce business.
How can you achieve this?
Check out the best and proven tips on how to use social proof in the eCommerce business.
Show off Reviews Across Your Pages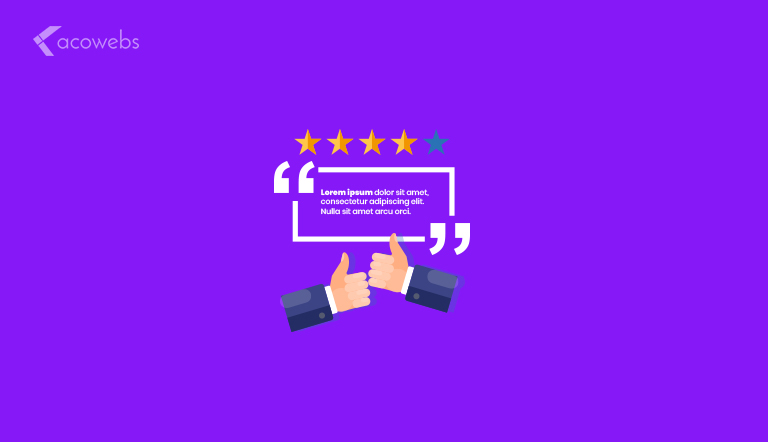 Do you have positive reviews about your services already? Display them on your most visited pages.
This way, regardless of the traffic channel a visitor comes in from they will see what other customers think about your brand and feel more confident about making a purchase.
When adding reviews to the pages, don't just post the words—add clear pictures and other elements that will further validate the review.
So, if you got the review on social media show off the username or profile. This will give the reviews more weight in the eyes of your target audience.
ALSO READ: Importance of Cyber-security in eCommerce
Highlight the Popularity of Your Products
Since the social proof concept makes prospects to assume that a product is good if many people are buying it, you should show off any of your products that are popular with your customers.
A good tip here is to wait until a reasonable number of people have made a purchase before you start using this strategy.
A product page that says "125 customers bought this product" will be more enticing than one that says "7 customers bought this product".
Turn the Light on Your Customers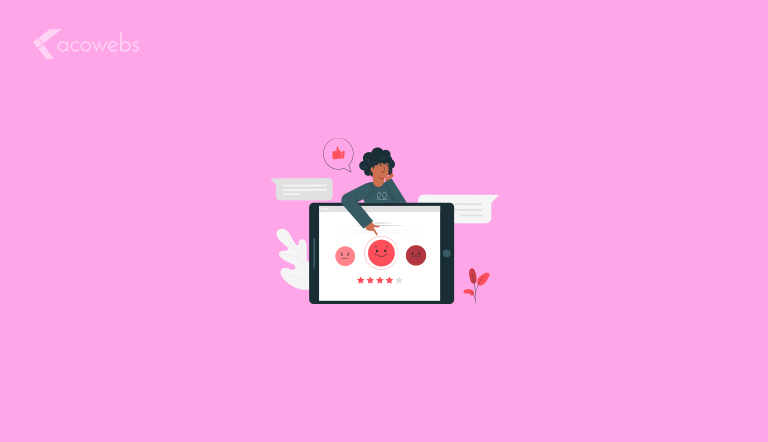 Instead of recommending your products through landing page copy or product descriptions only, you need to turn the focus on what your previous customers think about the product.
So, while product descriptions are a great way to highlight how a product can help your customers, it is also important that you show how other customers are recommending the product.
A great way to do this is to show off 4-5 star ratings, the number of reviews on the product, as well as the number of people that completed the purchase.
When people see that many people have endorsed a product, it tells them that they will be happy as well with their purchase.
ALSO READ: eCommerce Checkout Best UX Practices
Use Superlative Phrases to Describe the Product
On many eCommerce platforms, it is common to find products labeled as "bestselling", "top-rated", etc.
These words or phrases immediately communicates the fact that many people already find the product useful and will attract a closer look at the very least.
In some cases, it will be enough to close a sale.
Highlight the Number of People That Have Liked a Product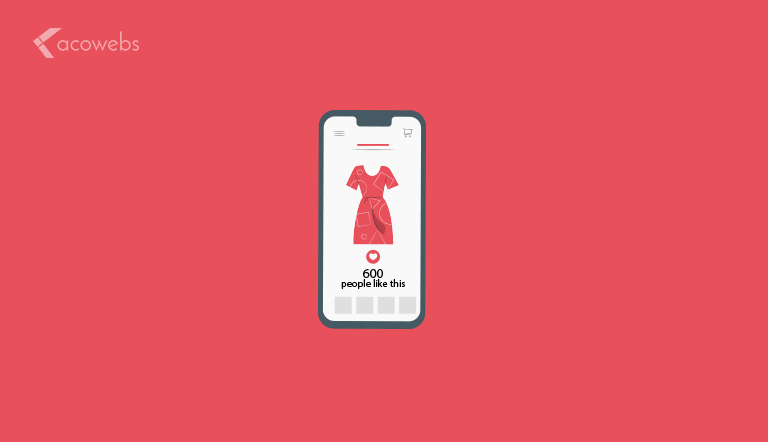 If you don't have a like button on your product pages, you should add one right away.
Prospective customers seeing that a product has been "liked" by many people in the past is a powerful persuasion tool.
Additionally, it will encourage them to also "like" the product, further making it easier for you to attract more sales.
This strategy can also work a great deal on social media platforms like Instagram and Facebook.
If you share your product and encourage past customers to "like" and share the product, you will invariably draw more attention to the product page and increase brand awareness for your e-commerce store.
ALSO READ: – Effective eCommerce Marketing Strategies To Boost Your Business
Recommend Related Products
If you run a multi-product eCommerce store, you need to simplify the decision-making process for your customers while at the same time, building trust in your brand.
Including a section that says "People also bought" or "People also recommended" is a great way to tell your customers that many people love your products while also showing them the most relevant products to consider.
Highlight Individual Product Reviews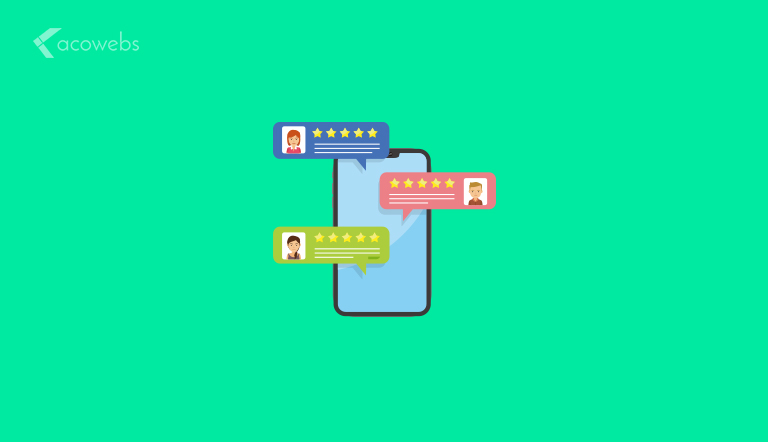 Reviews praising your brand's honesty, customer service, and overall efficiency belong to your home page and other landing pages.
For your product pages, however, reviews about the product need to be front and center.
Customers immediately want to see what other people think about a product they are also considering.
Therefore, it is important that you make these reviews super easy to find. Remember, reviews with as much personal touch as possible work best.
ALSO READ: WordPress Security for an eCommerce Store
Show Off Number of Social Media Customers
If your customers can sign in to your eCommerce store using their social media details, you should use this to create "social proof" for your eCommerce store.
While on your website, show the customer how many of their followers have bought a specific product (or any product from your store). This is mostly possible with Facebook.
Apart from paying customers, you can also highlight how many people from their circle are talking about your company or product.
However, this only works when the number is significant. This approach works because if a Facebook friend liked or purchased a product, it shows that the brand, and most importantly, the product, can be trusted.
Additionally, you can drum up more awareness for your product by making it possible for your customers to share their purchase with their social circle.
An automated post that says "I just purchased XYZ for $$" to show off the purchase can draw more users to your website while simultaneously communicating trust in your brand for people that are already near the point-of-purchase.
Add User-Generated Photos and Videos to the Product Page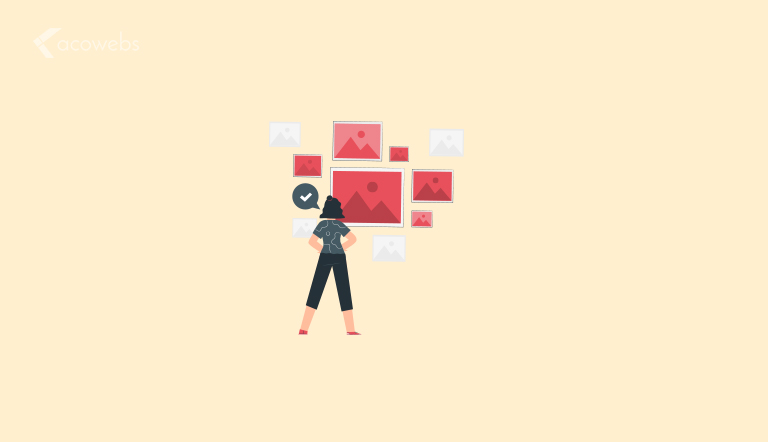 Ecommerce customers are often very skeptical even with your best efforts to highlight the benefits of a product.
This is why social proof marketing techniques such as user-generated visual content are a great addition to any commerce page.
This approach works great for retail niches such as fashion, cosmetics, electronics, and more.
Give your customers an incentive to create user-generated content and then use them on product pages.
An image of a pair of shoes on the feet of a random user will make a customer feel more relaxed about a purchase than your high-definition product shoots.
Videos take things up a notch.
According to a survey, a customer is 73% more likely to buy a product after watching a video. That figure will definitely be closer to the 100% mark when we consider only user-generated videos.
By creating visual social proof for your products, you can shatter any remaining doubts in the minds of your prospective customers.
ALSO READ: Online Business Growth with WooCommerce
Fight Negative Social Proof
If you find a negative review about your product, don't ignore it. Ask the customer what you can do to help.
Other users seeing how you reacted to a negative review is every inch as useful as a positive review.
It shows them that your brand cares about the feelings of your customers and thus will not sell items that are not useful.
Additionally, knowing that they can always get you to act if they are not satisfied with a product can have the same effects as a warranty.
How to Generate Reviews
A running theme in the social proof conversation is the importance of reviews (and user-generated content).
However, getting positive reviews is difficult as customers are less likely to spend the time to praise a brand when satisfied with a product in comparison to when they are unhappy.
So what should you do to get more of your happy customers to communicate their feelings?
Give customers many review spaces. Apart from the pages on your website, encourage reviews on your social media pages with targeted campaigns, as well as big review sites like Yelp, Google My Business, Better Business Bureau, and more. Highlight each of these options on your website.
Give your customers incentives to leave a review. Discounts, coupon codes, entrance into sweepstakes with a worthy prize at the end are all excellent ways to generate reviews. However, it is important to ensure you are not encouraging fake reviews by ensuring that only reviewers that are verified customers can write them.
Politely ask for a review AFTER a customer has demonstrated love for your brand or product. Some examples of the best time to do this include:
when they have completed a second purchase
when they re-order an item
when they refer other customers to you
Conclusion

One of the best examples of how social proof works in real life was documented in a study where a man randomly looking up to the sky by the sidewalk attracted 4% of passersby causing them to look up as well.
However, with five people looking up at the same time, the number of people attracted increased to 18%. The total increased to 40% with 15 people looking up at the same time.
This is exactly what social proof is all about.
As more people do the same thing, the chances of other people repeating it increases. By deploying the techniques highlighted here, you can improve consumer trust in your brand.
Regardless of how valuable your products might be, the success of your store is highly dependent on your ability to convince your target audience to trust you.
Acowebs are developers of WooCommerce plugins that will help you personalize your stores. It supports the additional option with feature-rich add-ons which is WooCommerce Product Addons, that are lightweight and fast. Update your store with these add-ons and enjoy a hassle-free experience.