No one is ever happy to lose consumers. But since some customer churn cannot be prevented, should your business accept it and invest more money into acquiring new clients to compensate for the losses?
It is simpler to persuade current customers to buy something else or to review their membership than to find new ones.
Your company's profitability relies heavily on your ability to keep current clients. According to research by Harvard Business Review, a 5% improvement in client retention can boost profitability by 25% to 95%.
As they are more inclined to try new goods, spend more money, and promote your brand, devoted customers are significantly more important to your company than recent acquisitions.
Customers cease doing business with you when they are displeased. It's that easy. The more clients you lose, the slower you grow. Customer turnover needs to be addressed if you want to keep your current clientele.
Here, we summarize ten doable tactics to assist you in keeping your current clients satisfied and lower your churn rate. First, let us define customer churn and how to measure churn.
What Is Customer Churn?
Customer churn refers to the proportion of customers that stopped using your goods or services over a predetermined period.
Usually, it is determined by dividing the number of consumers you lost over a certain period by the total number of customers you had at the beginning of that period.
To increase its client base, a business's growth rate (measured by the number of new customers) must be larger than its attrition rate. The perfect churn rate is zero percent, which means that a business is not losing any subscribers.
Even though this isn't the actual situation, it's still necessary to track customer attrition and make an effort to keep them.
It can be challenging to discuss excellent versus terrible turnover rates. The definition of a "good" turnover rate differs depending on the industry and company style.
Depending on the nature of their businesses, some industries may have more excellent turnover rates. Since customers can only require the product or service for a brief period, subscription-based companies, for instance, may see greater churn rates than retail enterprises.
Recurly found that the average churn rate across all industries is about 5.57 percent, with business-to-business (B2B) churn rates of 4.91 percent and business-to-consumer (B2C) churn rates of 6.77 percent. Generally speaking, the lower your churn rate, the greater your client retention.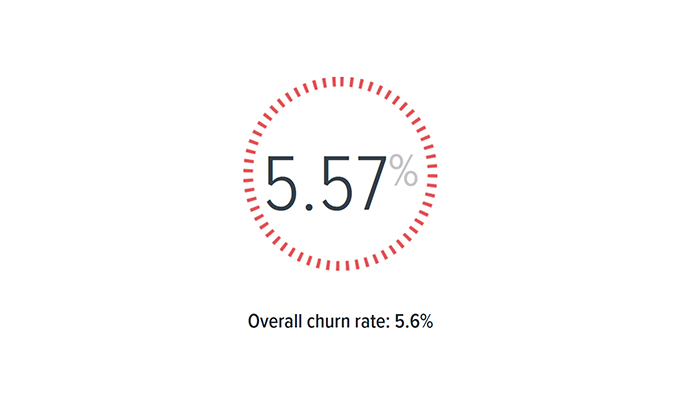 How To Measure Churn
Start by figuring out your customer turnover rate to put a number on your losses and get a clearer sense of how much losing customers cost you.
Prior to anything else, you must establish how you will characterize a "lost" consumer. For a retail business, a lost client may be someone who has yet to make a purchase in a year. Find a definition that is pertinent to your industry and based on your current clientele's actions.
For instance, it doesn't make sense to label a customer as "lost" three months after their last transaction if you know that the majority of repeat business occurs every six to nine months!
You can measure churn in several different ways. You may assess it by keeping track of the overall number of consumers who have dropped off during a given period or by calculating the percentage of your customer base that was lost during that time.
You might also estimate the revenue lost due to the decline in recurring customers. There are many techniques to analyze this data, but the key is to choose one that is useful for your company and take action in response to it.
You can learn important information from how many clients leave, such as how quickly your consumers tend to go after signing up.
However, regardless of which customers are departing, looking at the loss of income shows more clearly how much of an impact customer churn has on your bottom line.
Average churn rates for one industry can be drastically different from the next. For instance, in online video streaming, Netflix has one of the lowest customer attrition rates. With a monthly churn rate of just 3.3%, the company has an astonishingly high retention rate of just over 96%.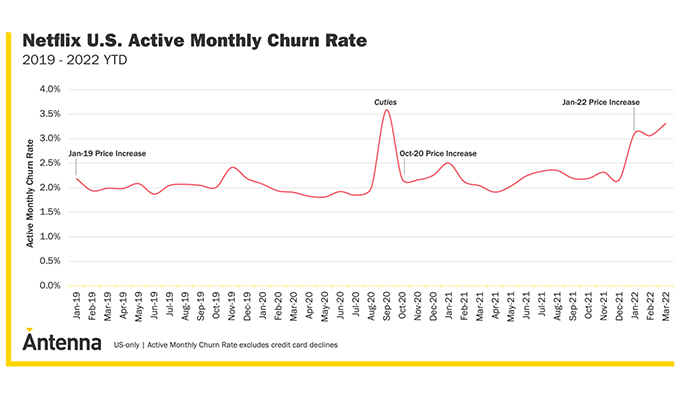 Investigate your company's position in relation to other firms of a similar nature. Doing this will enable you to determine how much of your turnover rate is probably avoidable and, thus, how much effort you should be making to keep your customers from leaving.
You might be able to determine a reasonable target for lowering your turnover by looking at your most significant competitors.
Tips To Lower Your Churn Rate
Now that you have a general sense of how to measure churn let us discuss ways to lower churn. Here are ten tips to help you lower your churn rate while increasing the number of customers in your business.
1. Analyze Churn
If you wait until a client leaves your establishment, it will be too late to take action. Instead, you should use data to develop methods to stop client turnover before it happens proactively.
Churn is a part of any business; therefore, it will still happen no matter how hard you work on the measures above.
In order to connect with consumers and save the relationship before they churn, it's vital to leverage your churned customers (as well as your happy customers) to predict key signals of customer contentment and dissatisfaction.
To begin, conduct a study to determine when churn typically happens. When do clients leave the most frequently? When did they begin utilizing your product or service—30, 60, or 90 days ago?
Does churn occur if customers forgo a product or service for a predetermined number of days? Afterward, obtain more consumer feedback to determine the leading causes of churn.
2. Collect Feedback
Customer interviews are a crucial component of market research. However, speaking with individuals and businesses that have stopped paying for your good or service may reveal even more information.
Now, avoid making the mistake of acting on every piece of advice you receive from churners. Gather the comments in a systematic manner to obtain a reliable sample.
Then consider whether it is reasonable for your product roadmap and marketing plan to address their concerns and objections.
Since effort and outcome are the two key factors that determine priorities, you'll likely pay greater attention to issues raised by your most valued client segments.
Additionally, you might discover that a certain proportion of your clients only require your product for a month or two each year.
These revelations will come to you after gathering such input for some time. Then you can take into account this natural churn to assist you in dealing with the enormous churn.
Proposify is a proposal software that assists companies in producing and sending proposals to clients.
Customers can offer suggestions for additional features and feedback on the product through a "feedback portal" that is put into place.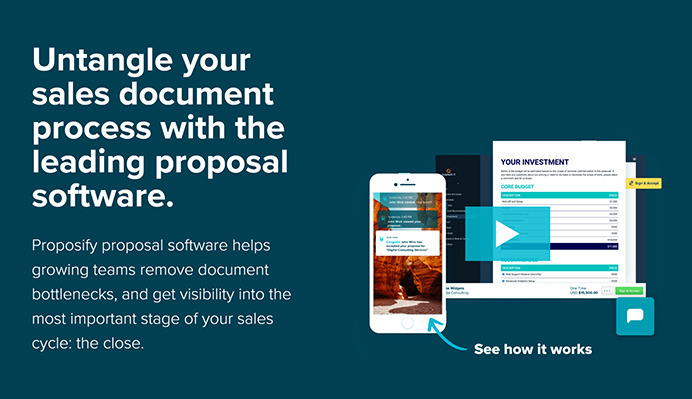 3. Target the Right Audience
If you increase the number of quality visits to your website, you can lower your churn rates. The middle and bottom portions of the marketing funnel are most affected by this.
The word "target" is likely most often associated with advertising. You can focus your advertising platform's targeting possibilities, increase visibility in key locations, etc. That is pretty simple to understand.
You can, however, also raise the caliber of your organic traffic. It affects every step of the funnel and is a significant source of traffic for many businesses.
Regardless of how excellent your customer retention strategies are, they can all fail if you draw the wrong customers.
In other words, if your initial conversation with a consumer is about how "free" or "cheap" something is, you risk luring customers who aren't interested in the value you offer. The majority of these "freebie" collectors are prone to dispersing.
It would be best if you concentrate on clients who see the long-term value of things.
Good keyword research is the secret to this. The themes with the highest potential for traffic, the most straightforward keywords to rank for, and the highest business value are those that naturally promote your product.
Making compromises is necessary since you nearly never find a term that satisfies all three requirements.
4. Provide Product Education
A new product or service can be intimidating to begin using. Customers can quickly lose interest in your product or service if they can't find out how to use it immediately.
Establishing a new customer onboarding process or roadmap to walk prospective consumers through your product or service's features, functionality, and procedure will help make the transfer easier.
Enough high-quality instructional or support materials must be available to increase your retention and lower your churn rate. Offer your customers free webinars, training sessions, video tutorials, and product demonstrations to reassure and inform your clients.
Put another way; you need to provide them with tools that function and instructions on how to use those things profitably. By doing this, you'll show off the full potential of your goods and services and make sure that clients have a smooth onboarding and implementation process.
Customers are less likely to leave your business if they feel empowered to succeed with it. As a result, it's critical that you continually review and iterate your onboarding procedure while keeping a watch out for roadblocks or snags.
5. Better Customer Service
The interaction you have with the front-line employees has a significant impact on how you see a given good or service. Consider your favorite hotel or dining experience to see how it made you feel and how much excellent customer service contributed.
Any subscription service you have can use this theory. Customers valued that, especially if they had had disappointing or negative encounters with other businesses.
Additionally, a fantastic sales or customer service representative can salvage the day even if a consumer considers leaving. Being proactive rather than reactive when it comes to customer service is another issue to think about.
Ensure you have an outreach program to check in with clients before issues emerge rather than waiting for customers to attack you with pitchforks and blazing torches. Keep in mind that keeping an existing customer costs significantly less than finding new ones.
Even if consumers adore your business or product, 59% of them in the US will stop doing business with you after numerous negative experiences, and 17% after just one.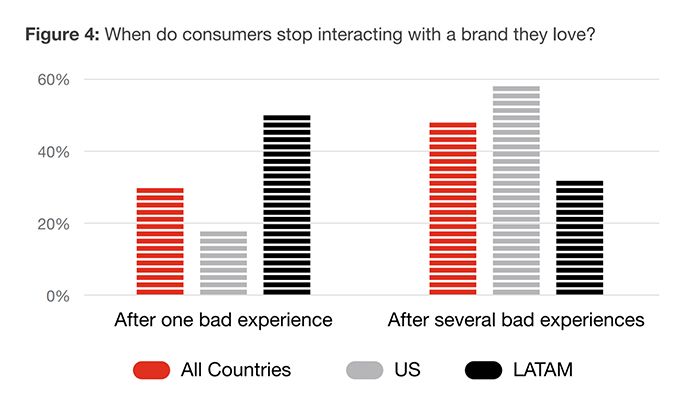 6. Offer Incentives
Another smart move is offering incentives to clients, such as discounts and special offers. The best strategy you can use to lower your churn.
However, Ensure you have thoroughly considered if it would be advantageous to provide an incentive. Therefore, you must ensure that the benefits from the consumers you want surpass the costs of your retention campaign.
The bottom line is that you should not waste money on customers that are unlikely to generate significant revenue for you. Offer clients something special, such as a promotion, discount, or loyalty program, to encourage them to stay with you.
One modest effort can go a long way when it comes to demonstrating to your current clients how much you respect their company.
Consider the timeframe of the client when deciding when to present these incentives. Offering a subsidized renewal rate could be the incentive they need to stay with you if their contract is about to expire and you are concerned they won't renew.
7. Fix Your Positioning
The positioning of your brand refers to how your intended audience views it. People's associations with your brand and products make up your targeted brand image.
By using positioning, you may set yourself apart from your rivals and, in some situations, even change how the target market views them.
This step is crucial in ensuring new users understand what to anticipate from your brand and how we can assist them. Additionally, ensure we can live up to or beyond such standards.
When you overpromise and underdeliver, churns frequently occur. A good position aids in resolving the first. So how do you decide where to place your product?
We're returning to market research, which should inform you of the preferences and considerations of each of your market categories. Based on this, alter your location and speech.
Let's put a more practical spin on the theory. Your marketing communications should consistently communicate what your product does and how a potential consumer may benefit from that.
8. Proactively Communicate
You can show that you care about ensuring that your consumers get the most out of your product or service by getting in touch with them before they need you.
Groove is software that can help you lower your churn rate by managing customer inquiries. By emphasizing the creation of a pleasurable user experience and making their product simple and intuitive to use, it decreased churn by 71%.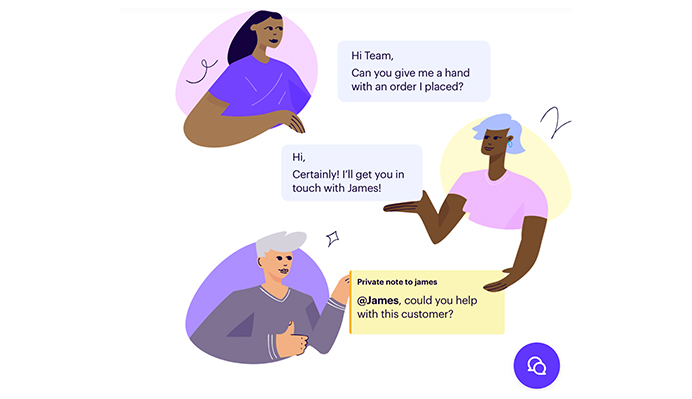 However, not just any outreach will do. You should provide your clients with resources or messages specifically related to how they use your products or services. Engaging your consumers in active product use is another method to lower your churn.
9. Focus on Your Top Clients
Throughout the business partnership, certain clients provide more value than others on a dollar-for-dollar basis. You may avoid having your MVPs (most valuable players) wind up churning by recognizing and thanking them.
For many firms, reducing churn entails identifying clients most likely to leave and refocusing marketing efforts to retain them.
It is advised that businesses concentrate their attention on the most profitable customers on the verge of leaving rather than diverting time and resources to keep any customers about to leave.
10. Be Competitive
The state of the market is continually shifting. Additionally, as new softwares and technologies are introduced in the market, your clients' needs and demands may unavoidably change.
Businesses that monitor trends, technological breakthroughs, and make improvements in their product with newer features are less vulnerable to disruption or "the next big thing."
Along with keeping your technology products or services top notch, your customer satisfaction and support initiatives must continue to be pertinent.
Always keep a track of your competitors' customer success and marketing initiatives so you could ensure that they aren't stealing a march on you. Some of the things to be on the lookout for are;
Do they respond to inquiries made on social media?
Does their website allow for live chat?
Do they possess a broad body of knowledge?
Your company may provide customers superior service and win their loyalty by taking inspiration from their strategy.
Conclusion
Although tracking the churn rate may seem like a tedious process, it is essential if you want to figure out what might be wrong with your customer service.
It is important to measure the churn rate over a year or a month, then work to strengthen your procedures for providing customer service and hire more customer service representatives to see your churn rate drop dramatically.
We've established that you cannot afford to lose clients; thus, it is preferable to concentrate on how to lower your churn rate. That implies that your clients must understand why they should keep you and do business with you rather than go elsewhere.
And you would better be proactive in preventing client churn by fostering an environment that allows users to recognize and take advantage of your goods' advantages readily.
Improve your customer service experience, involve your consumers in the development of your products, and ensure that they comprehend the importance of sticking with you rather than going else.
Acowebs are the developers of the WooCommerce Deposits– Partial Payments plugin that helps the customers pay a fixed price, percentage, partial payment, or deposits, for the products purchased from your Woocommerce store. It has also developed various other plugins, like WooCommerce Currency Switcher, the multi-currency converter plugin that shows prices in the user's local currency and helps customers connect to desired products faster. It helps customers quickly compare products and make a judgment.