When launching your eCommerce business, one of the first decisions you'll have to make, is the best platform for eCommerce to choose out of the myriad options available in the market. Of all the options available, however, WooCommerce is one of the most widely used.
WooCommerce is a WordPress plugin designed from scratch to simplify the process of running an online retail business. Even with the tough challenge from platforms like Drupal and Magento, WooCommerce is the platform of choice for more than 40% of e-commerce businesses around the world.
The level of WooCommerce adoption in the online retail space is a perfect reflection of the fact that it is one of the platforms trusted the most by new and existing businesses. Started in 2011, it now supports more than two million businesses around the world. This open-source e-commerce platform solution has lowered the entry bar for setting up an online store.
Below are the top reasons why WooCommerce is perfect for e-commerce startups.
It is Free to Use
There are lots of e-commerce solutions on the web today, with features designed to help merchants set up their businesses. However, most of them come with steep subscription costs that grow as the brand expands. WooCommerce solves this problem.
You can download WooCommerce free of charge and start your business. Although you don't need to pay any subscriptions, the platform comes with a wide range of built-in features and supports even more extensions to take the functionality of your web store to a whole new level.
ALSO READ: WHY CHOOSE WOOCOMMERCE?
Highly Flexible
The flexibility of WooCommerce is one of the biggest advantages it offers to e-commerce startups. It allows you to run your business in the best way possible, without getting technical. You can sell physical or virtual products, and the platform also allows you to sell third-party products as an affiliate.
It is also easy to create product categories, list groups or individual product prices, add unique product attributes and more. These features are only a scratch of the surface. The flexibility of WooCommerce is why it is trusted by both small online retailers and big brands with international reach.
Additionally, WooCommerce doesn't limit you to just creating an online store. Since it is WordPress-based, it also allows you to have your website, blog and online store on one domain. With this, your online presence is in one place, each aspect complementing the other.
User Friendliness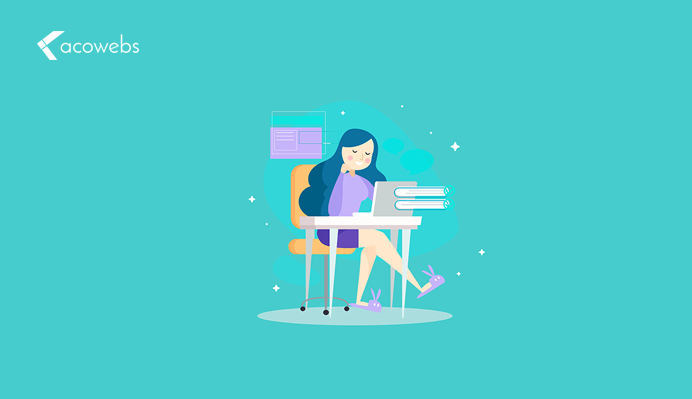 If you have used WordPress before, you will not have any problems with running your e-commerce startup on WooCommerce. You'll see the same easy-to-use interface you've become accustomed to on WordPress, which means you don't have to spend valuable time learning a new interface all over again. You get to just focus on managing your business and racking up the sales.
Easy Customization
Free platforms in the website building sphere are rarely customizable, yet WooCommerce is the opposite. You'll find a wide range of customization options that encourages uniqueness with your brand website. There are more than three dozen themes available for you to choose from, and with each option, you can tweak the settings to get an appearance that matches your tastes. Check the special features available on each theme to ensure you are putting them to good use.
ALSO READ: CUSTOMIZE WOOCOMMERCE PRODUCT PAGE
Simplified Analytics
As your business kicks off, you'll need to keep an eye on the statistics that matter. The WooCommerce simplifies this by providing a built-in analytics system that shows you at a glance, all the statistics that need the most attention. You'll find data on average order totals, sales by date, number of total sales, customer-specific data, and more presented in clean, easy to interpret formats.
A Vibrant Community of Users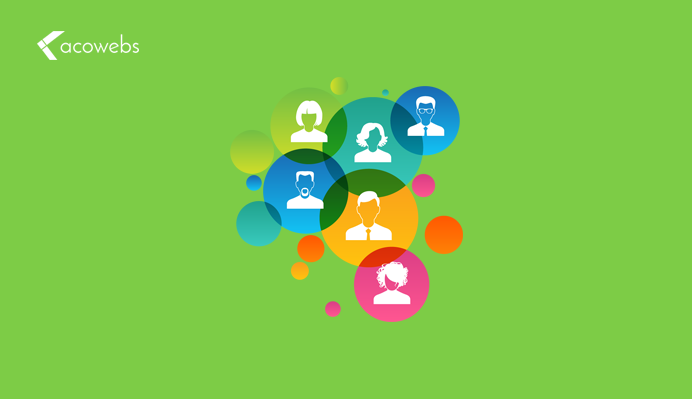 With more than two million e-commerce businesses relying on WooCommerce, you are never alone. Being a part of such a large community is a big advantage as it ensures you'll always have support with any WooCommerce-related issues. Any questions you have, or any problem you encounter must have been dealt with in the past, and a quick search online can bring the answers. Can't find an answer to your question? The WooCommerce community, especially on Slack, will always help.
ALSO READ: HISTORY OF WOOCOMMERCE
Extensions for Every Problem
Out of the box, WooCommerce has most of the features you need to launch your e-commerce startup. However, if you'd like some additional functions, you can trust the WooCommerce Extensions store to have what you need.   As you'd expect, there are both free and paid extensions available covering all kinds of needs, including accounting, marketing, reporting, payment gateways, and more. 
When choosing WooCommerce extensions, a good tip is to pay more attention to official versions designed by the WooCommerce brand. They guarantee more regular updates and closer monitoring. Some of the more popular extensions you should consider installing include:
WooCommerce Product Table: With this extension, you can list your WooCommerce products in a manner that is sortable and searchable. You can use it for product directories, quick order forms, wholesale sites, etc.
Woo Subscriptions: With this extension, you can set up product pages that support recurring payments and ongoing subscriptions.
Aelia Internationalization: If your e-commerce startup has an international focus, you can use this extension as it has a collection of plugins that will allow you to run a truly international business. Some of the options include the Currency Switcher (for multi-currency support), Prices by Country, Tax Display by Country and more.
The Events Calendar – With this extension, you can use WooCommerce to create an events website where people can also pay for bookings.
WooCommerce Bookings: It allows your customers to book products as it features calendars and date selectors.
WooCommerce Password Protected Categories and WooCommerce Private Store: With these options, you can wall-off parts of your e-commerce website. If you intend to have a member-only section within your online store, these are great options to consider.
Table Rate Shipping: this extension offers more flexibility with your shipping options.
Is there any brand you'd like to work to improve processes on your e-commerce store? WooCommerce probably supports them already. The platform allows easy integration with a wide range of solutions. For example, all you need to do to change your shipping solution to UPS, Royal Mail or FedEx is to add the extension on your website!
ALSO READ: WORDPRESS SECURITY FOR E-COMMERCE WEBSITES
Excellent Security
As an e-commerce store owner, the importance of ensuring water-tight security on your website cannot be overemphasized. You have to keep your customer information (including payment details) safe while ensuring that your inventory management process can't be altered by cybercriminals.
The WooCommerce platform is designed to offer you a highly secure online store out-of-the-box. However, the developers don't rest on their laurels. They are constantly pushing updates that will plug vulnerabilities before they can be exploited. The WooCommerce community also works together to ensure that any concerns are flagged immediately.
With WooCommerce, you never have to worry about platform-side security.
ALSO READ: WAYS TO INCREASE WOOCOMMERCE SECURITY
Social Media Integration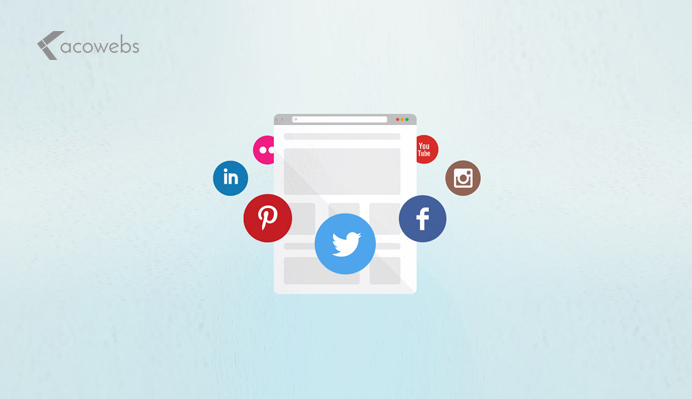 With WooCommerce, social media integration is straightforward. There are plugins and extensions that allow you to add social share buttons on category and product pages. You can also allow user logins using social media integration. This feature alone can simplify the sign-up process on your website a great deal. Some of the extensions also allow your users to share their activity while on your website. So when they view or purchase a product, it can be announced on social media. Such activities will contribute to the overall visibility of your brand.
Built-in SEO Functions
As a WordPress-based platform, WooCommerce is designed to be discoverable by the search engines. However, the combination provides you with some functions you can take advantage of, to give your brand more visibility in search results. For example, you can edit page and product URLs, write meta descriptions, product descriptions and publish customer reviews. All of these are proven ways to increase your search rankings.
ALSO READ: WOOCOMMERCE SEO TIPS
Scalability
As an entrepreneur, you'd like to see your e-commerce store grow in the future. However, you need to ensure your chosen platform can support your expansion. WooCommerce simplifies scalability. Your brand doesn't have to move to another platform because it has outgrown your current architecture, and you don't have to worry about paying higher subscription fees to keep running your website.
In many cases, the only thing you have to improve on is your hosting. This is to support higher server loads and has nothing to do with WooCommerce as a platform.
With WooCommerce, you get to focus completely on growing your brand and making as many sales as possible.
ALSO READ: HOW SCALABLE IS WOOCOMMERCE?
Easy Order Handling
Handling orders while running an online retail store can be challenging. You have to take care of numerous customers at the same time, some of them shopping from international locations. With WooCommerce, order management is straightforward. From your dashboard, you can see all the important order details such as:
Order number (showing the customer and product details)
Order status (fulfilled, refunded or canceled?)
Shipping status
Easy Website Management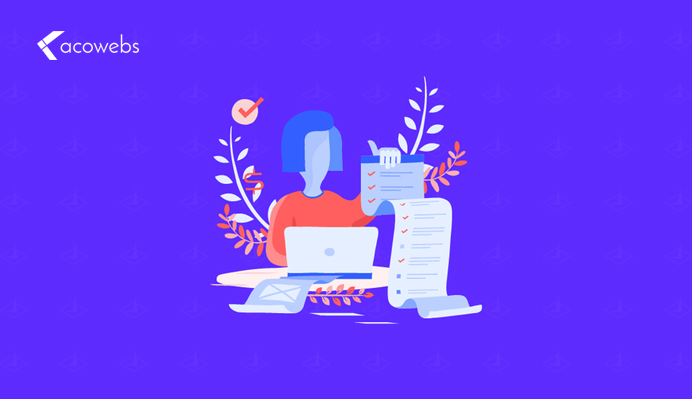 Using WooCommerce means you never have to pay a third-party to "maintain" your e-commerce website. Everything you need to manage or maintain your website is at your fingertips. Security and backups, for example, can be handled by a plugin. Software updates can be completed in a single click. The ease of management can save your new business a lot of money in recurring expenses.
ALSO READ: TIPS TO SPEED UP WOOCOMMERCE WEBSITE
Conclusion
If you are looking for a robust e-commerce platform that makes it super easy to run an online store, you will not go wrong with WooCommerce. 4 in 10 online stores on the web today trust the platform with their business. You can rest easy knowing that your startup e-commerce brand is in good hands with WooCommerce. You can now focus exclusively on growing your brand!
Acowebs are developers of WooCommerce Discount Rules that will help you personalize your stores. It supports the additional option with feature-rich add-ons which are woocommerce product addons, that are lightweight and fast. You can easily update your store with these add-ons and enjoy a hassle-free experience, check out the best options for additional woocommerce custom product options.