If you are planning to start a business, you are very well aware of the fact that it cannot survive without an online presence – that is where your customers are. And building an online store was never as easy as it is now. There are many options available for custom building an online store, where people will come to shop. In fact, the web is full of such options. Based on your business requirements, the geography in which you operate and across which you plan to expand, and your customers are the most important factors that you should be considering before you set out to build an online store.
Once you finalize the afore-mentioned factors, choosing a platform that will hold your site becomes easier. Each of these platforms has a variety of distinct and unique features, which distinguishes one from the other. Some of the most widely used and preferred e-commerce stores include WooCommerce and Shopify. Both are best for designing an online store. In fact today a number of websites around the globe have been powered by these. So undoubtedly, they are the best in the industry.
They are chosen for a wide variety of characteristic features, including SEO, shipping rates, design appeal, marketing strategies, the extensions, add-ons, the ease of extension and enhancement, and most importantly the customer experience rendered.
Now, we will share our insights on what makes WooCommerce and Shopify leaders, and throw some light on which could be best suited for powering your e-commerce website.
Read Also: WooCommerce vs Magento
The big question is: WooCommerce or Shopify?
Regardless of whether an amateur or an expert is handling the sites powered by Shopify or WooCommerce, it is simple and easy to work with. The user interface offered by both is seamless and intuitive, which make these trustworthy and loved. And the ease offered by both when creating the basic pages, examining orders or for listing the products is unimaginably problem-free. The user base is large and documentation is excellent – so, there is no stress of wasting time and effort fixing issues that might be new to you.
Though these are a few similarities, both differ in how they are set up.
WooCommerce
When it comes to WooCommerce, you know that it comes as a WordPress plugin. And excitingly, the core plugin is available absolutely free of cost. There are a variety of add-ons and other extra features, which you can own, upon paying a certain amount of fee.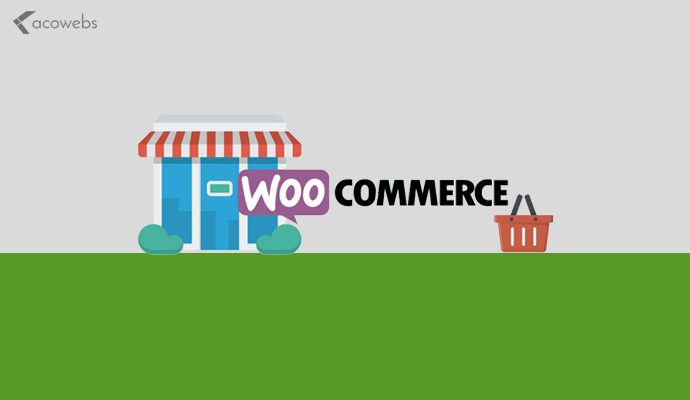 Here are the best ways to speed up WooCommerce
Some of the features offered by WooCommerce are listed below:
User reviews, usage limits and discount options are integrated.
It provides you the facility to cross-sell, promote or upsell your products.
You have the product variation strategy, which provides you with the provision to sell both physical and downloadable products.
You can offer a variety of payment gateways, such as BACS, PayPal and even cash on delivery.
The different kinds of reports include general store performance, reviews, incoming sales and inventory levels.
It offers tax settings, with free or flat-rate shipping, spanning across different tax rates.
Regardless of whether you are a beginner or you have been using WordPress for a while, you should be able to install and set up your WooCommerce store with ease. It doesn't involve any complex steps and you can always look up online for help.

Related Topic: BigCommerce vs WooCommerce
Design
Design is one of the areas that needs a lot of attention and focus because this is the point where your user decides whether to stay or leave any particular site. But when it comes to WordPress, everything becomes easy as they offer you optimized themes for WooCommerce. And interestingly, you can use WooCommerce as a plugin or integrate it with other WordPress themes. You are offered with a wide range of choices when it comes to theme selection that complies with WooCommerce.
Search Engine Optimization (SEO)
If you are keen on getting your site up the web instantly, then setting up your site on WooCommerce will offer you a couple of benefits from that perspective as well. Being a content management system, WordPress offers a wide set of SEO options. When WooCommerce combines with WordPress, you have the provision to bring about improvisation the rankings on the search engine, add meta tags, and modify and update content. And since WordPress is a blogging platform primarily, it has its perks when used with your WooCommerce blog as it helps in arranging the archives and categories well.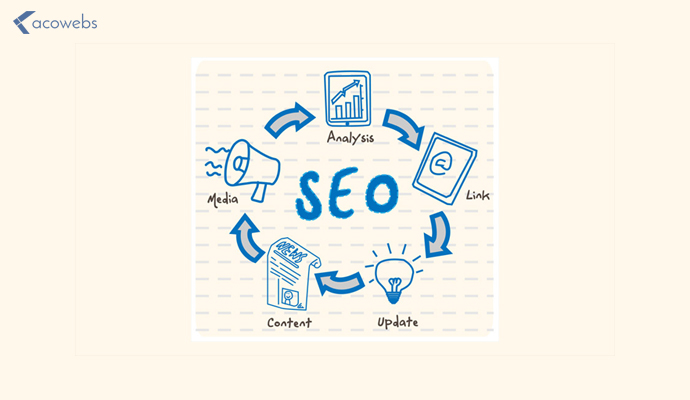 Sales and WooCommerce
As you might be aware, all the basic features from WooCommerce are free. So when you are starting your site, you have all the basic things needed for a site set up. However, as you try to expand and thrive, it is imperative that you buy your site all the extensions that come at a price. And some of the add-on features that you can purchase are listed below:

Integrating with social media and selling on Facebook
Recording sells in QuickBooks (automated)
Recurring subscriptions are created
Store integration with MailChimp

The add-ons come at a price starting from $29 up to $200.

As we have already discussed, the support offered by WooCommerce is unbelievable through the documentation and the user community that comprises developers, aiming at improvising and extending WooCommerce through new themes and add-ons.
Read Also: WooCommerce vs OpenCart – Which is better?
Cost
Of course, the initial set up is free. But, not for a life time, since it is imperative that you get a WordPress site, with which a domain name and a hosting plan should be purchased. However, the costs will vary based on the hosting plan and the add-ons you have chosen for store improvisation.

If you plan to build your site from the start, you have to sign up for a hosting plan. Once this is done, you have to download, install and then set up. The SSL certificate to secure your website comes at a price.
But WooCommerce has its set of reviews and ratings. It provides a well-organized report for products, categories, coupons and more. This plugin would mean no extra charge if you are looking for just the basic functionalities for your WordPress site.
Read Also: Reasons for choosing WordPress
Shopify
Shopify, as you might be aware, is self-hosted platform. It saves you the effort of a hunting a web host, wherein you are forced to install a content management system separately before adding Shopify. If you have little or no technical knowledge at all, then as a beginner, Shopify is the best place to start. Though Shopify is not free like WooCommerce, but you would find it cost-effective. And interestingly and almost like WooCommerce, Shopify offers a range of add-ons and features.
Shopify features that make it attractive and popular include:
It is responsive.
Shopify's design is mobile-friendly.
It allows integrating the site with email marketing and social media.
There are a variety of product variation and review discount options available with Shopify.
It offers a complete blogging platform.
This also offers a complete site analytics and detailed report for your reference.
The website builder can help customize your store according to your needs.
Related Topic: Shopify Alternatives – A Complete Guide
Building your online store
Once you choose a plan and sign up, building your online store with Shopify is easy. You have the complete control across design, navigation and even the pages. If you have any doubts, online help is always available.
Design
The features that might be offered by WooCommerce and others might not be available on Shopify, though it offers a couple of basic themes, which might not exhibit all themes as desired by you. With Shopify theme selection, you can choose free and paid themes. The paid themes are available at prices ranging from $100 to $180.

Shopify features that make it so popular:
Look books
Quick-view options available for products
360-degree view
Mega-menus
Social sharing
Complete customization control
Newsletter integration
Search Engine Optimization
Shopify is a self-hosted service and due to this, a number of factors, including the user experience, overall performance, comprising the page loading speed, are better than that of WordPress.

Some of the integrated features offered by WordPress include:
Alt and meta tags
Product descriptions
Image optimization
Image optimization
Sales and Shopify
With WooCommerce, almost all add-ons are charged, but with Shopify, you can enjoy these free of cost.

And these include:
Gift card offering provision
Cart recovery system
Facebook selling
Discount codes
Product import via CSV files
Tracking deliveries
Integrating QuickBooks
Cross-selling, etc.
ALSO READ: Pros & Cons of Using Shopify for eCommerce Stores
Support
Shopify is highly supportive. In that, just like WooCommerce, you get an excellent documentation and community support. The dedicated support team of Shopify is available 24/7 for assistance.
Costs
The lowest and cheapest plan starts at $29 up to $299. The medium plan comes around $79 and if you have plans to sell on Facebook, you can choose the basic plan, which starts at $9. Also since Shopify provides a 14-day free trial system, you can test whether your store will perform well when powered by Shopify before opting it. And with all the plans, you can enjoy fraud analysis, blog, free SSL certificate, and an unlimited band of products. You can either connect your existing domain name or buy a new one from Shopify.
With Shopify, you can enjoy around three product attributes that are available as default. All the products within Shopify are classified on the basis of size, color or material. And these have additional options as well, but do not allow you to customize product variations.
Now you have a list of how both differ from one another. This article would help you to decide which is best for your e-commerce website based upon your needs.
Acowebs are developers of WooCommerce plugins that will help you customize store and also aid extra WooCommerce product option that are light and fast. You can easily supercharge your WooCommerce store with these plugins and enjoy a hassle-free experience, checkout the best WooCommerce Extra Product Options.