Shopify is an eCommerce platform where you can build and run an online store, and consult with clients without needing tech skills. There are other options you can use to run your business, but your choice can affect your business's exposure to clients, growth, and profitability.
Although Shopify offers an excellent solution to businesses in need of building an online shop, it is still essential to consider the pros and cons of the platform in order to decide if this is a good fit for your eCommerce project, or if you should seek alternatives like WooCommerce, Wix, or BigCommerce.
Choosing the right eCommerce solution can be challenging, especially when you have to compare features like SEO performance, costs, shipping options, and others. While Shopify stands out in most aspects, you are probably wondering if it is the right tool for you.
This is the reason we have prepared this review, where you will learn what Shopify is, how it works, and the pros and cons of using it for your eCommerce store.
What is Shopify?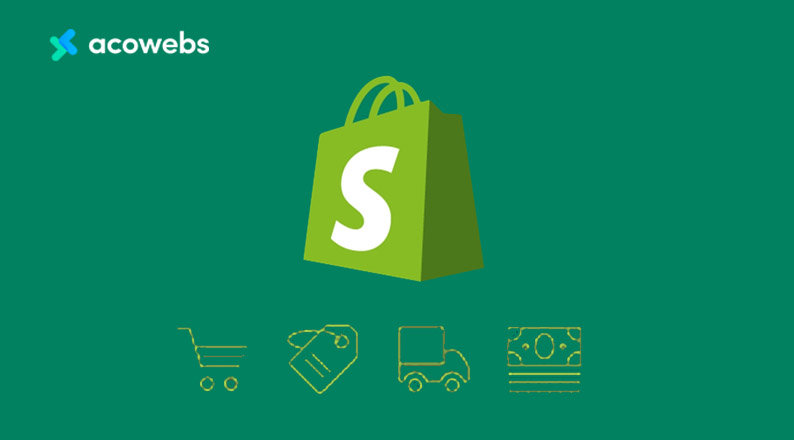 Shopify is a hosted online platform with comprehensive solutions for setting up your online business and selling products worldwide. The solution comes with multiple packages, which will relieve you from the hustle of having to do the business setup yourself.
Shopify also has a Buy Button, a feature that customers can use to purchase products on other online and offline platforms, such as Facebook, Pinterest, Tumblr, trade shows, etc. You can get the button as part of the Shopify Lite Plan.
Along with that, Shopify also comes with a Shopify live chat app incorporation feature. Adding the live chat feature to your Shopify store helps build better connections with your customers and expand your business.
And if you are wondering if Shopify is legit, you need not worry because it is a publicly-listed company with top-notch security apparatus. Still, you should be aware of all manner of issues facing eCommerce businesses today, such as chargebacks and fraudsters.
You will also need to work on your online store to realize the success other businesses have derived from using Shopify, and keep off the get-rich-quick scams crawling the online space.
It is a safe and legit solution for building and running your eCommerce business, and it will make the process much easier for you.
ALSO READ: WooCommerce vs Shopify: Which eCommerce Platform is Better?
How Shopify works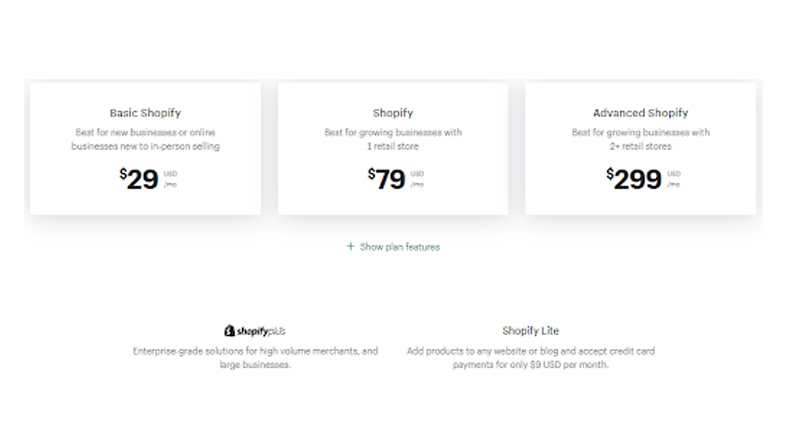 It is quite easy to use Shopify. Here is how:
Choose a Shopify plan according to your budget and the features needed. There are 3 major plans, with the cheapest being Basic Shopify, which goes for $29/month. It's Lite and Enterprise Plans are ideal for very large stores. You can also start with a 14-day free trial to assess it.
Link your business domain to your Shopify store. You can get a business domain from sellers like Bluehost, Namecheap, GoDaddy, etc.
Pick a design or template for your eCommerce store. Shopify's drag and drop tool comes with free designs, which you can edit. You can also buy one from a designer.
Add your eCommerce page content, products, payment options, shipping labels, etc.
Market and get customers!
By now you know what Shopify is and how to use the tool, but you still need to get more ideas about the platform to decide if it is worth pursuing given your resources and objectives.
Pros of using Shopify for eCommerce stores
1. Ease of use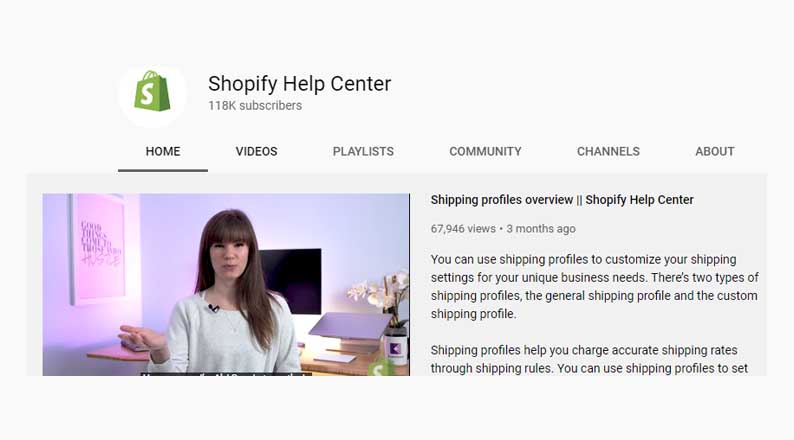 Shopify is both an easy-to-use and powerful tool, enabling you to create and launch your eCommerce store within days. If you are seeking to install customized solutions to meet your needs, then the process can go for weeks.
Even so, Shopify has in-built features that you can click and build your online store more easily than you would if you were using BigCommerce or Volusion.
It is also easy to navigate the backend processes, and if stuck, you can get more information from tutorials or from the support team, via live chat. With Shopify, you're assured of fast, correct, and helpful responses to your questions, both from the perspective of a developer and store owner.
The wide database of FAQs and other forms of support gives you the confidence to run your eCommerce store without having to lose more money seeking advice elsewhere.
ALSO READ: How to Use YouTube to Grow Your Ecommerce Sales
2. Design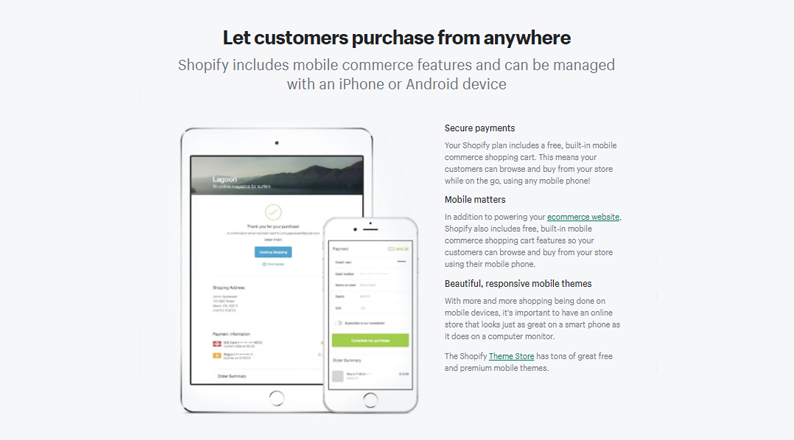 Shopify comes with high-quality designs, with responsive, mobile-friendly features. There are approximately 170 free themes to choose from, and you can still create themes of your choice using the Liquid template engine.
The themes are compatible with smartphones and tablets, and you can select from a wide range of categories, including electronics, fashion, art, food, etc. You can also buy more custom-built themes from Shopify Marketplace for your Dropshipping Business.
If you have a web designer or developer, they can use the free customizable themes to create your desired eCommerce store. Startups can leverage the free themes and drag and drop with white space features with vibrant color features and upgrade as the need arises for Shopify store.
3. Plugins
It is impractical for one platform to hold all the features businesses would need to build their eCommerce stores. To meet the diverse needs of the platform's users, Shopify comes with multiple built-in tools capabilities.
The platform has core features for store development, and allows designers and developers to use third-party products that integrate easily with Shopify. Such features include paid and free themes with advanced capabilities for the functionality of your eCommerce store.
Shopify's App Store also holds core features from Facebook, Apple, and Android, enabling store owners to choose from a wide variety of free and paid themes, including sales features, social media integration, and dropshipping apps among others.
This capability enables marketers to choose and buy the right solutions, such as apps and email marketing and CRM functionalities, conveniently.
Shopify's business development team has enhanced the platform's capabilities to craft new solutions for users, making the space an ideal option for your eCommerce needs.
ALSO READ: Best WooCommerce Plugins to Increase Your Sales in 2021
4. Built-in hosting speed & security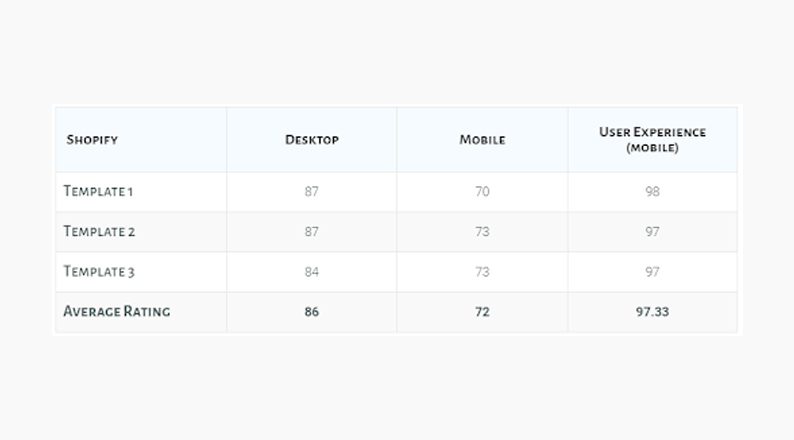 When you're running an eCommerce store, speed is of the essence to ensure you meet your customers' needs as and when needed. Indeed, research shows that the ideal page-loading time should be 1-2 seconds for mobile sites, with 53% of mobile site traffic being abandoned if the website takes more than 3 seconds to load.
You will also be risking a high abandonment rate at the checkout process if your eCommerce site is slow. For every extra second a site visitor waits for your page to load, the more the tendency to leave for your competition.
A major advantage of using Shopify Store for your eCommerce store is that it helps you mitigate such risks because the platform comes with Accelerated Mobile Pages (AMP) for speed enhancement, enabling eCommerce sites to deliver content fast to mobile shoppers.
Tests were done on the performance of Shopify templates also indicate that an online store using Shopify tools would achieve an average speed-test score of 86 (for desktop), which is higher than the desirable minimum rating of 83.
Remember you also need to keep your customers' credit card details secure by installing multiple layers of security. However, Shopify lightens this burden by enabling eCommerce store owners to outsource payments to third-party providers, such as Google Wallet or PayPal.
This way, the service providers can take care of card security compliance, caching, hackers, and other payment-related issues.
Shopify's platform also runs on PCI compliant servers, enabling merchants to accept credit card payments. The Secure Sockets Layer (SSL) encryption is enabled on all Shopify stores to secure visitors' data, while the backup system enables you to store and save your data regularly by exporting it to CSV files.
If this process appears tedious, you can always backup your data using a more advanced solution, such as the Rewind app, available on Shopify App store.
Additionally, given Shopify's reputation and ability to fund the acquisition and maintenance of software and security engineering systems, the company can afford to pay researchers to test the security and stability of their systems, making the platform secure to eCommerce owners.
In addition to integrating payment solutions with third parties, Shopify's all-in-one eCommerce solution offers up-to-date features for easy and prompt command execution.
5. Marketing & Search Engine Optimization (SEO)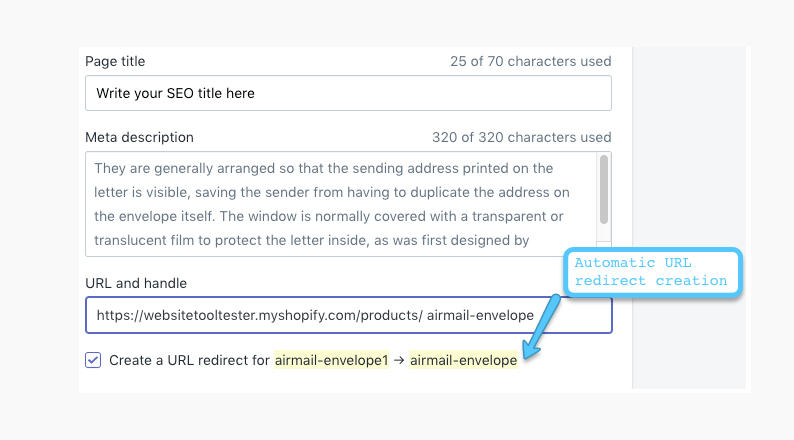 If you are running marketing campaigns like Facebook Ads, Google Ads, and email marketing, you can easily create landing pages on Shopify. The platform also enables users to create discount codes for product on sale, but for more advanced marketing tools, you should use Shopify's App Marketplace.
With Shopify, you can also edit and customize web content features with ease, such as title tags, image alt text, descriptions, etc.
The redirect system also enables you to automatically redirect old URL links to new ones, without creating error 404 for your content page. For content creation, you need to use latest keyword research strategy to find and add relevant keywords to your web pages, and product descriptions.
The front-end code editor enables you to employ more technical features, while aspects like SSL, Sitemaps, Site Speed and Schema, are already done for you, allowing you to concentrate on content creation and marketing.
Shopify also has a blog category for content marketing. The blog feature is fully integrated with your eCommerce site, has easy-to-set tags, can have multiple authors, and allows for customizable SEO parameters.
Therefore, the platform is an ideal solution for eCommerce store owners seeking a combination of easy-to-use and customizable marketing and SEO tools. Additionally, you can utilize third-party SEO software like SE Ranking. SE Ranking technical site audit will crawl all pages of your Shopify store and show a detailed report with HTTP and HTTPS issues, textual content errors, internal/external links, usability, website speed, Core Web Vitals, etc. You will also be able to run multiple audits over time and compare results for your progress and changes' effectiveness.
ALSO READ: Top 8 Social Media Strategies That Every E-commerce Store Needs To Implement
Cons of using Shopify for eCommerce stores
While Shopify appears like a perfect solution for business owners seeking to set up and run eCommerce stores, the platform still has its downside.
Let's look at the 5 cons of using the platform:
1. Pricing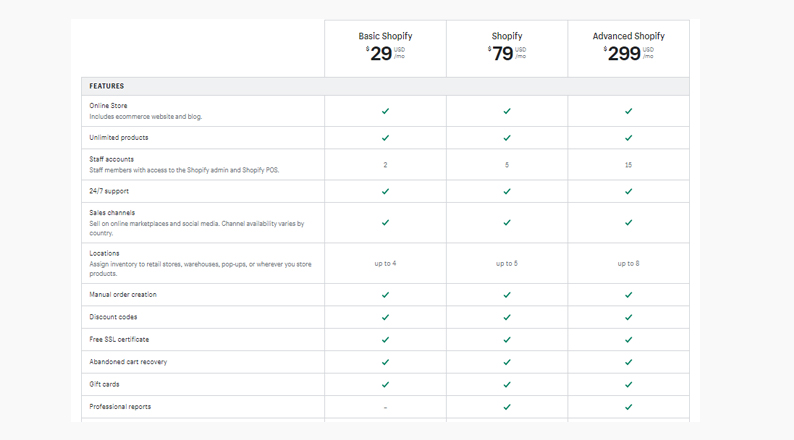 Shopify performs better than the competition in terms of pricing transparency and value for money. Notably, Shopify has since scrapped off platform transaction fees, which used to be a percentage of sales.
Additionally, the platform has its own processing network and point of sale (POS) framework, eliminating the need to use a third-party processor, which would cost you credit card fees.
However, the zero-transaction-fee only applies to a few countries, causing stores in many jurisdictions to use third-party payment platforms, such as PayPal and Amazon Pay. Such alternatives cost eCommerce store owners 0.5%-2% in single transaction fees.
You should also be aware of the monthly subscription fees, and how they affect your bottom line. The cheapest/basic package costs $29/month, yet a growing business with 1 retail store is recommended to use the $79/month plan, which has added benefits of 5 staff accounts, up to 5 locations, professional reports, and international domains and pricing, features missing in the basic plan.
If you run a growing business with 2 or more retail stores, you will be forced to part with $299/ month to gain from additional features like 15 staff accounts, up to 8 locations, and international pricing (individual product prices for regions of coverage).
In addition, packages like Shopify Lite come at an additional cost of $9/month, enabling you to add your products to any blog or website, and accept payments via credit cards.
Therefore, the cheapest way to operate smoothly is by using the basic plan plus Shopify Lite. Large businesses with high-volume sales are forced to pay for more expensive packages plus the Shopify Plus plan for enterprise-grade solutions.
Remember, you may also need to pay for themes and plugins available on Shopify App store or those offered by third-parties, to improve the functionalities and visibility of your eCommerce store. When summed-up, these costs can affect your profitability, especially if you're a start-up.
While the cost for themes and plugins is mostly one-off, you still need to budget for these costs, plus the monthly plans and transaction fees to ensure you're within your budget.
2. Customization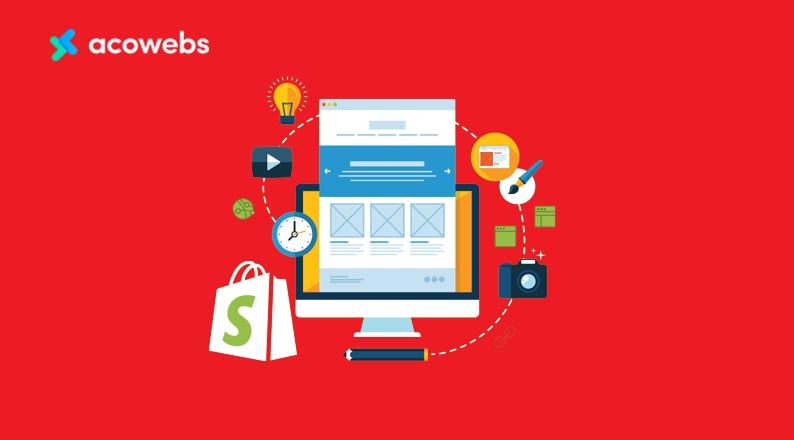 Another disadvantage of using Shopify for your eCommerce store is that the platform's themes are customized using the Shopify Liquid setup, which may be too technical for non-experienced developers.
Many web designers and developers are familiar with PHP for theme- and template-customization, which is a technique employed by WordPress. However, first-timers may have difficulties using Shopify's customization tools.
Even so, developers can gain from the wide variety of support tools available on Shopify forums.
3. Content marketing
Shopify enables you to run a blog and optimize it for SEO, boost organic traffic, create social media integrations, and enhance brand visibility.
However, the built-in blogging software is not as user-friendly as the functionalities provided by WordPress.
Indeed, there are areas Shopify could improve regarding the blog and content generation feature. Such include:
The editor feels outdated and lacks useful elements like galleries
The blog layouts are inflexible
Users must use tags because there are no categories
One cannot add related posts
You cannot embed product in blogs
You can add some of the missing features by installing relevant apps from Shopify App store, and you can still use your blog as a subdomain operating on an external platform. However, such extensions come with their own challenges, creating problems for Shopify eCommerce store owners that desire to maximize the space for content marketing.
4. Advanced Vs. Basic plans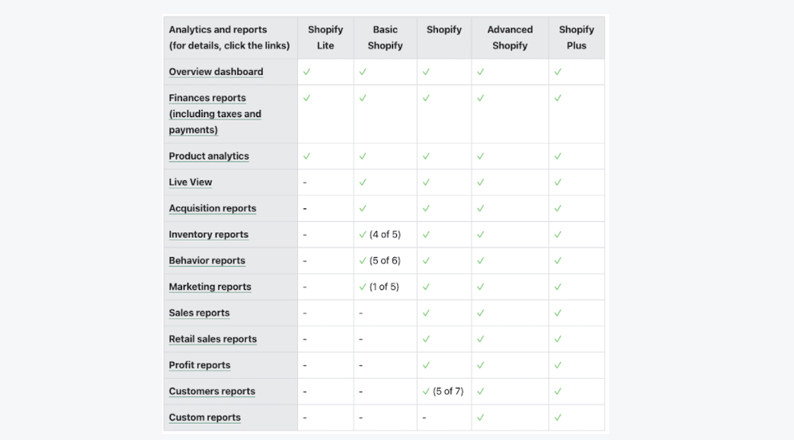 Shopify's coolest features are limited to the more advanced plans; hence, if you need access functionalities like third-party shipping rates and advanced report builder, you will have to part with more money.
For instance, if you are on a Basic plan, you cannot access sales reports, retail sales reports, profit reports, customers reports, and custom reports. Instead, you would have to pay for the Shopify plan, which goes for $79/month or the Advanced plan whose cost is $299/month.
Still, you cannot use the custom reports feature unless you are under the advanced plan.
Ideally, these are basic features, which any eCommerce store owner should access, making Shopify's model a bit limiting.
5. Inflexible exit strategy
Like every other hosted eCommerce solution like Volusion and BigCommerce, Shopify has a lock-in feature, which limits your ability to migrate your store to another platform.
In the event you have to close your eCommerce store for any given reason, then Shopify will not make it easy for you to move on. The only asset or item you can leave with is a CSV report containing your product information.
Therefore, if you are thinking long-term, you need to consider the many benefits that Shopify has to offer, versus your exit strategy.
ALSO READ: Impact of e-Commerce On Society: Advantages and Disadvantages
Conclusion
In this review, we have analyzed the pros and cons of using Shopify for eCommerce stores. Shopify is a hosted online platform with comprehensive solutions for setting up an online business journey and selling products worldwide.
It is easy to set up your eCommerce outlet on the platform by, (a) selecting the plan and pricing that works for you, (b) linking your business domain to your Shopify store, (c) selecting a design or template for the store, (d) adding your eCommerce page content, and (e) marketing your products to customers.
Some of the benefits of using Shopify include the ease-of-use, responsive and user-friendly designs, built-in plugins, and reliable in-house hosting speed and security.
However, you need to consider the downside of using Shopify, such as pricing for the platform's plans, customization challenges, limiting content marketing features and reports and analytics for basic plans, and the inflexible exit strategy.
Despite the challenges that come with using Shopify, the platform stands out against the competition. Still, you should assess what you are looking for and the benefits versus costs of running your eCommerce store to determine if Shopify is the best solution for you.
Acowebs are developers of Woocommerce bulk discounts that will help you add bulk discounts to products on your stores. It also has developed various other plugins like the popular plugin for managing the checkout form fields in WooCommerce, called Woocommerce Checkout Manager, which is highly feature-oriented yet lightweight and fast. There is also a free version of this plugin available in the WordPress directory named WooCommerce Checkout Field Editor.