Despite the fact WordPress is the most successful Content Management System (CMS) in use these days, there is still some sort of myths also about it. Some of them are from people who literally don't know WordPress and most of the time they are from people who are simply biased against WordPress. They have very weird reasons for the biases and in most cases, its "WordPress is easy to use.". LMAO, yes I see many core web developers having a history in Python or PHP, etc. who hate WordPress and the only reason being that even a non-techie is able to configure and manage it.
However, there are a few notorious misconceptions about WordPress and this article serves with befitting answers to those rumors. Read it below and spread the word.
Famous Myths about WordPress – Debunked
WordPress is Blogging Only?
The most famous misconception lies in the heads of still-mind people is that WordPress is only a blogging platform. People with such a mindset know WordPress of a decade ago and are not aware of what it has grown to now.
WordPress is packed with a huge variety of themes and plugins now is capable of any type of website be it a corporate/agency website, e-commerce website, School management systems, Portfolio, Digital services selling, and loads more. Even now 30% of the total websites are built on WordPress; are they all blogging websites? No, simply no.
Also Read: Top WordPress SEO Plugins
Using WordPress you can create the following types of websites:
Job Board
E-Commerce
Business Website
Directory
Question and Answer Website
Religious
Online Community
Multilingual
Wiki (Wikipedia Type)
Digital Publisher
Amazon Affiliate Stores
SaaS
and many more
WordPress is Less Secure?
Another myth is that WordPress is not secure. Well, this is totally wrong and proof of ignorance, as WordPress is way secure than custom coded websites. An individual developer or a newbie web dev company may know to create websites but most of the time they do not know what is a secure way to code in.
The people who know programming are aware of sensitivities of coding that a code written by an amateur person can leave many vulnerabilities that make your website an easy prey for hackers.
While WordPress is developed and controlled by a renowned company who has dedicated departments for designing, development, security, testing, and implementation. Secondly, WordPress is open source thus the company for their sustaining cannot dare to leave a single security loophole in WordPress.
Being an Open Source platform, any developers, testers, or web security experts can dig into WordPress's code and evaluate. Third-party security plugins are then icing on the cake who eradicate the brute-force and DoS too.
Also Read: How to Secure a WordPress Website?
Does WordPress Lack eCommerce Functionality?
This myth is an advanced form of myth number 1 that says "WordPress is blogging only". As we already have mention WordPress supports e-commerce. Actually, we have a WooCommerce plugin that is an e-commerce solution by WordPress.
WooCommerce makes you able to create a fully functional e-commerce website on WordPress within a short time. WooCommerce comes with a huge number of customizable e-commerce features. It is currently powering 40% of all e-commerce websites.
Third-party plugins help to beautify as well as add more features in your e-store. WooCommerce supports all popular payment methods like PayPal, Payoneer, Stripe, Visa and Master Card, etc.
Hence, we have debunked this myth. We personally have used Shopify and WooCommerce for e-stores and we found WooCommerce way useful, scaleable and feature-loaded than Shopify.
WordPress Future is Doubtful?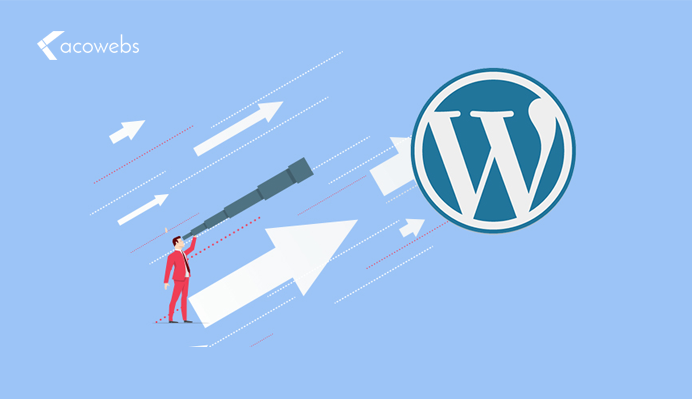 Considering it that WordPress bases on open-source code, many individuals are of the view that the eventual fate of WordPress is misty and one day it might simply vanish from the market. Tragically, such people do not know what an open-source framework is and how it advances.
Actually, no individual controls WordPress. Rather, it has arrived at this phase of advancement on account of a network or group of expert software developers and this network is extending each day.
The WordPress brand name is possessed by a non-benefit corporation known as the 'WordPress Foundation'. This foundation ensures and advances the brand name 'WordPress' and its utilization of open-source code. Various organizations use WordPress to run their everyday business.
In this way, we can confidently say that WordPress is not going anywhere as it isn't only a solitary corporation or a little team of developers that may one day vanish. Long story short, WordPress future is bright, get to their homepage and see their future plans.
What About Customer Support in WordPress?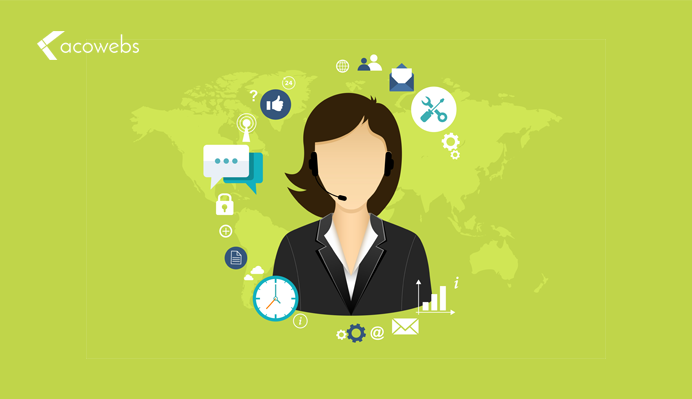 Another myth that is associated with 'WordPress being a free service' is that there is no customer support as we are not paying anybody. This is not true WordPress is a dedicated customer care department who on live chat answers each query. Secondly, you have WordPress support forums too on its official website where you ask a question and developers help you out.
WordPress Is Not For High Techies?
This simply depends on your type of use, there are certain usages where you need a custom developed application. To know the scope of WordPress, one needs to first learn the in-depth difference between websites and web applications. For all types of websites and a huge variety of web applications (as listed above), WordPress is all alone capable of taking your back. However, there are certain conditions where you need a custom build application.
WordPress is the most popular CMS and rapidly growing each day. What else can prove its credibility that; giant companies like Microsoft, Adobe, CNN and much more use WordPress to power their websites.
Also Read: Top WordPress Page Builders
Conclusion
We believe that we have been effective in our endeavor to shatter myths about WordPress and dispel your confusion about it. On the off chance, you are meddling with a myth other than these, feel free to comment below we will get back to you with the truth.
We, at Acowebs, leverage the power of React in our WordPress and WooCommerce plugins so as to attain a top-notch performance. All our plugins are designed for giving equally seamless performance experience to these. Our plugins, WooCommerce dynamic pricing which is for applying bulk discounts quickly and WooCommerce checkout field editor which helps the website admins to customize the checkout form fields and WooCommerce product options which is basically to help the website admins to add extra product options or custom fields in the WooCommerce product detail page (The free version of this plugin WooCommerce product addons is available in WordPress plugin directory).