If you're planning to learn WordPress, you are on the right track to trade on. From giant corporations like TechCrunch to CNN, WordPress has been a critical part of their success story due to its pliability, assurance of security, and presence of plugs.
Now, the installation of WordPress is one thing, and learning how it works is another thing. You need to understand the various steps to make WordPress work in your favor. If you are well-conversant with this technology, then you are good to go, but if you happen to be a newbie, don't panic as you're in the right place.
We will take you through the best training resources needed to pass WordPress "class." Whether you've launched WordPress or not, these resources are essential as they will equip you with the right power to hit the ground running.
You'll be left with enough time to concentrate on your campaigns and creating blog posts. Let's check some of the essentials required to master WordPress.
WPBeginner – Beginner's Guide For WordPress (Free)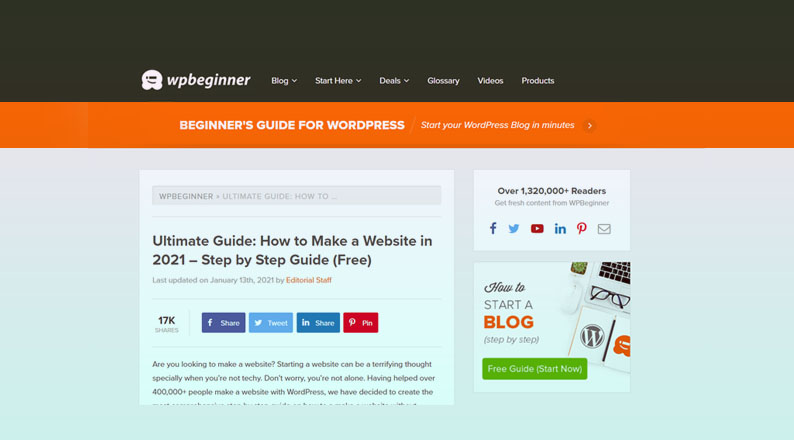 Commonly known as WPBeginner, the beginner's guide is meant to assist newbies in how to interact with WordPress. Beginners are advised to read through the guide from the first page to the last. Often, the WPBeginner constitutes eight parts, where each focuses on a particular area of importance. They are:
Free WordPress.com versus Self-Hosted WordPress.org
How to select the correct Domain Name
How to select the appropriate WordPress Web Host
How to acquire Installation of WordPress on your site
What is the Recommended WordPress Plugin
How to pick the Best WordPress Theme
Installing and configuring Google Analytics in WordPress
How to configure Professional Address for WordPress
After you've configured your WordPress blog and selected your preferred theme, it's not compulsory to include the initial few sections. Emphasize the data on the WordPress Plugins as well as the Google Analytics as these are from part of the most imperative topics in the success of your WordPress site.
WordPress itself! Information retrieved from the online course is always right. From WordPress.org, you can acquire all the necessary learning material about how WordPress works.
From the "Create Content" part, you can get the procedure of adding blog posts and related and instructional content to WordPress sites.
Although this might seem too basic to some individuals, especially to experts who have been in the game for a while, the information is helpful to newbies for keeping them on the right track.
ALSO READ: How to set up your local environment for WordPress development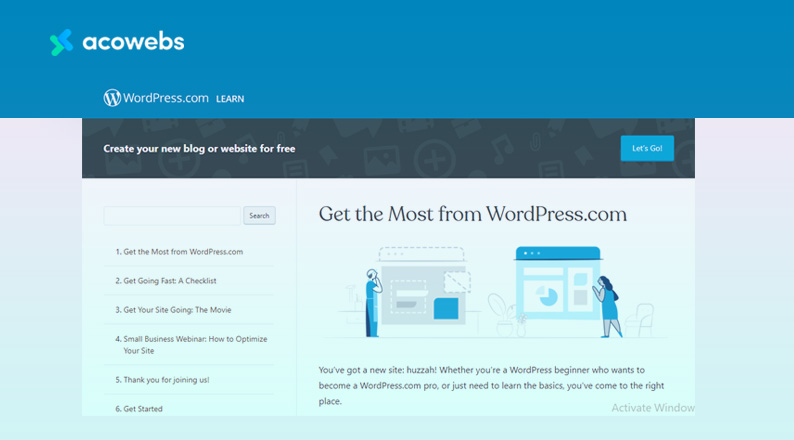 This is the official site for WordPress; a perfect guide that does exactly what you might be looking for. To acquire in-depth information about WordPress, this guide can be very helpful.
Nevertheless, WordPress.com isn't an appropriate guide for WordPress experts but works better for persons seeking to improve their skills by getting finer nuances.
For instance, you will get a section referred to as "Get Lingo" which is basically the WordPress Glossary that betters your understanding of what you're looking for upon logging in as a WordPress administrator.
This is a free tutorial by Envato Tuts+ on how to use WordPress from start to end. This video tutorial includes 17 lessons of a duration of 2.3 hours which covers all range of topics which enables you to set up your own WordPress website and get it running.
It also has a Beginners Guide to Using WooCommerce which contains 15 lessons of a total length of 1.5 hours.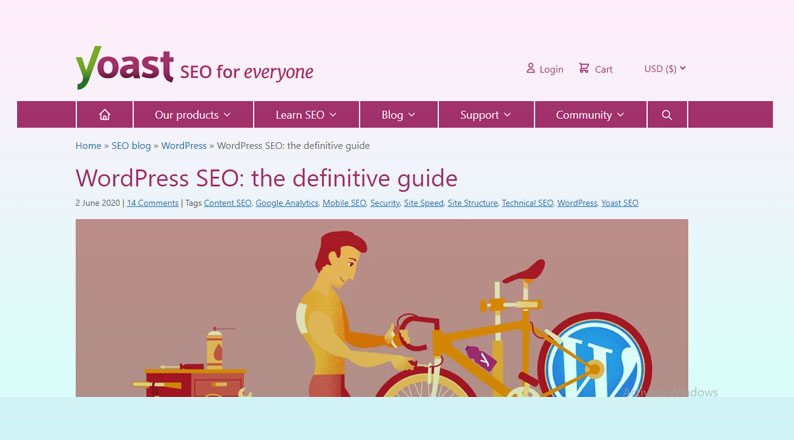 Of course, search engine optimization (SEO) is the next thought that flows into your mind once you have created your WordPress site and Yoast plays a crucial role there.
You need SEO to push the site to page one. Although it may consume a lot of your time learning all the essential steps, it's an epitome idea. Additionally, you'll probably be required to undergo some online training before building your first blog.
To do things in the right way, allocate enough time to learn all the concepts in this guide by Yoast; you will earn all the necessary approaches.
ALSO READ: Why WordPress is the best platform to build your business or startup website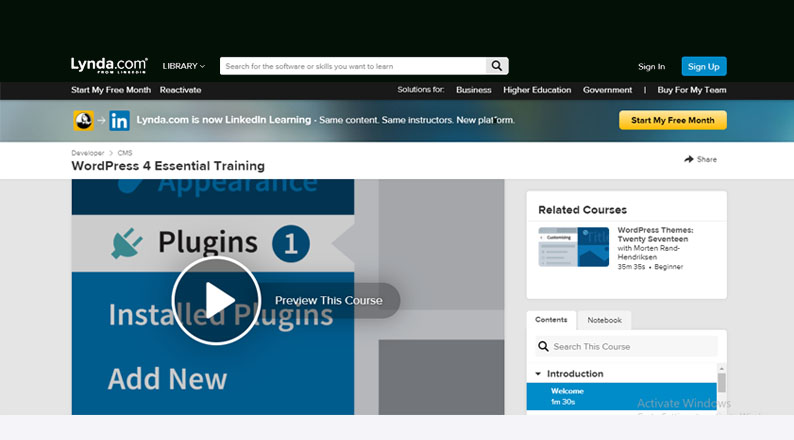 For the lovers of video training sessions, this Lynda course is best for you. Instead of working on your own through the content guide, WordPress Essential Training course on Lynda.com will enable you to learn WordPress tactics by watching several video tutorials.
It's purposely created for newbies and attracts thousands of views. You will find an overview of the whole course in the Table of Contents section but to grasp them, sit down and watch the clips. Various sections in the training guide are:
Getting to learn WordPress
Getting started on WordPress
How to create Posts
How to add images and media on WordPress
How to create pages on WordPress
How to manage Content on WordPress
How to change the appearance of WordPress
How to extend WordPress Plugins
How to configure WordPress security settings
From the video tutorials, there is a lot to soak, but the most appropriate part is their in-depth approach; the sections are wide enough to offer all the necessary information required. For instance, you can learn "how to change your site appearance" from a 45-minute video tutorial.
It's an Udemy video tutorial training for online learning. Inside, you'll find seventy-four lectures and video lectures of not less than eight and half hours. The resource is designed to assist you to create a completely functional WordPress site with no prior know-how of WordPress. Some of the 74 lectures include:
How to create a Child Theme
How to install Premium WordPress Plugins
WordPress Security
Google Keyword Planner note
WYSIWYG Editor
From this online resource, you can choose what to learn by selecting a video tutorial. However, to master WordPress, there's no shortcut about it. Begin from the first clip and spend every minute wisely to grasp the whole content; don't leave any step.
ALSO READ: 12 Common WordPress Errors and How to Fix Them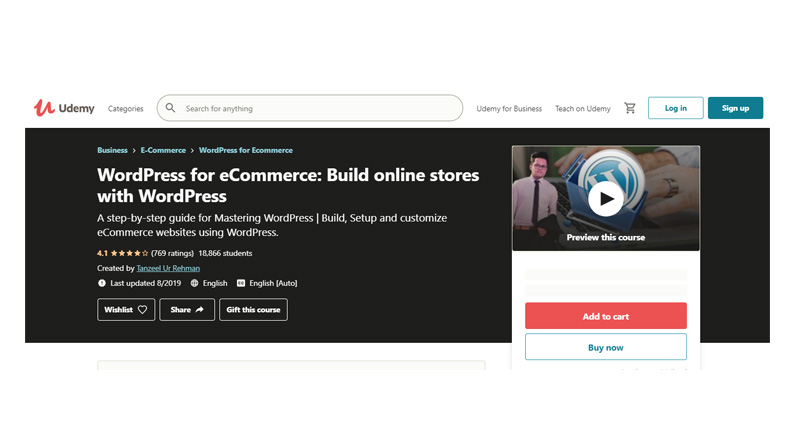 WordPress can be used to create static blogs or websites. In other cases, it is used to build more powerful structures like e-Commerce websites.
You can use WordPress.com to meet e-Commerce needs like selling items online. Don't let the phrase – "It's easier said than done", be likened to you. Join thousands of students pursuing this Udemy course.
It's an online video course that can be handled with confidence and score a 5-star rating. At the back of your mind, recall that it's offered by Udemy and understand that you'll gain the right experience. There're a total of eighty lectures (video tutorial) 7 hours long.
There is no need for taking notes and the whole session is worth your time. Some sections are really involved. For example, the "Get your Hands Dirty" section prepares you to get ready for business that is, taking action.
Lastly, although there are a couple of ways of building an e-commerce website, always consider the benefits that come with WordPress.
Treehouse is a subscription-powered service used to provide free trials and features to access more than thousands of videos focusing on different advanced topics, known as tracks.
WordPress training is one of these tracks. The pro members can access workshops and interviews and converse with industry professionals. Information is dissected into various bites to make the lessons a bit digestible.
The tracks come with individual sets of intermediate courses whereupon their (courses) completion, the user acquires all the necessary information.
Hongkiat.com website is meant to design technology and comes with a whole part committed to training WordPress. The site consists of various articles that describe the fundamentals of WordPress. Additionally, the in-depth articles teach various aspects like how to use specific editor functions and how to create customized shortcodes.
Hongkiat.com is often revised with modern methods of increasing the efficiency of WordPress design. It's ideally a great place for newbies to begin learning the fundamentals or professionals to add their knowledge and skills.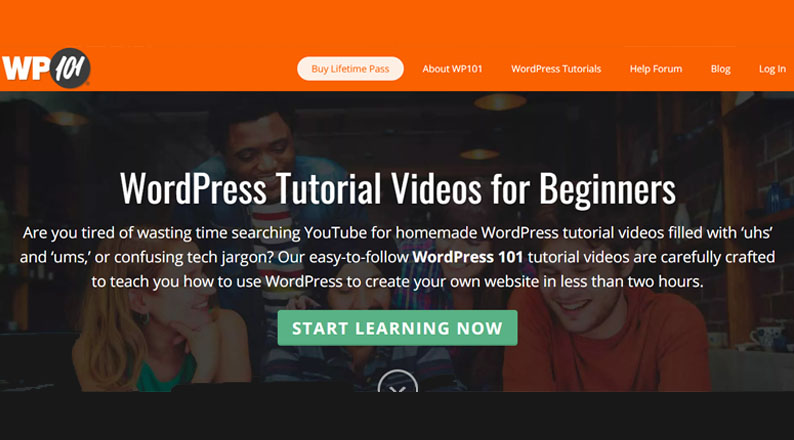 Basically, the WP101 is an educational video tutorial subscription service designed to enable easy learning for newbies. Whether the user is creating an e-commerce website or a blog, WP101 is user-friendly.
In their library, the resource boasts of over 100 video tutorials where advanced users can pick which ones to learn WordPress. The tutorials can be viewed from any kind of device, and newer videos are frequently released to update the course and latest version of WordPress.
For the first three videos, you can watch them for free but to access the full course, you must view it with a minimum of $19. Talk about efficiency, the WP101 videos will train you on the fundamentals of reliable WordPress experience in a short time.
Secondly, the resource does not stop here, for further learning, there're improved learning tutorials that help you to push forward. It's a resource that helps persons of different experiment levels, and that is exactly what a proper educational resource should entail.
Also Read: How to Clean up a Hacked WordPress Website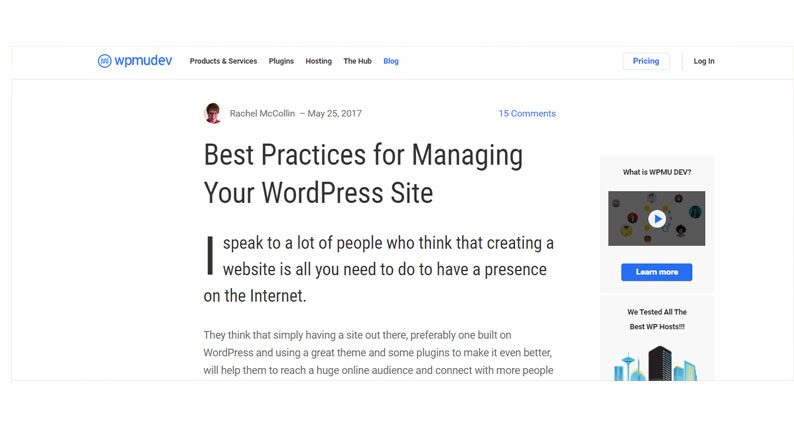 Managing a reliable website is not only a precious piece of gold but also an avenue of reaching the intended audience. WPMU DEV offers helpful practices to manage WordPress sites.
The resource covers various sections like advanced content, code, security, performance, and WordPress backup. The resource is in-depth, complete of expertise and guidance, and designed to train people exactly what they are seeking for.
Also, the resource insists on having a very responsive WordPress experience as well as optimizing the speed of the site. Some people would not even think about it when beginning a blog: they're only happy when they have something visible.
In conclusion, the above resources will help you get started. Try them and you will like the experience.
Acowebs leverage the power of React in our WordPress and WooCommerce plugins so as to attain a top-notch performance. All our plugins are designed for giving equally seamless performance experience to these. Our plugins, WooCommerce dynamic pricing which is for applying bulk discounts quickly and WooCommerce checkout field editor which helps the website admins to customize the checkout form fields and WooCommerce product options which is basically to help the website admins to add extra product options or custom fields in the WooCommerce product detail page (The free version of this plugin WooCommerce product addons is available in WordPress plugin directory).