When starting a new business today, a website is one of the first things you need. In the past, the design and development of a website added to the steep costs of starting a business. Business owners had to find a web developer that would understand the design vision. Even at the end of the design process, minor changes could also mean paying for more sessions. WordPress changed it all. There are many big reasons to choose WordPress.
With just a few clicks, startups can build a robust website using WordPress without understanding a single line of code. WordPress has since moved from being just a platform for bloggers to one trusted by millions of businesses around the world as their choice for building a website. Some of the biggest brands of today run on WordPress.
ALSO READ: Common WordPress Errors
Reasons Why WordPress is the Best Platform for Website Startup
Here are some reasons why WordPress is the best platform for your business or startup website.
It is Free to Use
You can install WordPress right away without paying any fees. Many new businesses will appreciate the chance to get started with their website without paying any fees. Why is WordPress free? Automattic, the company behind WordPress, licensed the platform under the GNU General Public License. With this, thousands of volunteers around the world can work on it to make things even better.
This is why you get all the goodies you'll see as we progress in this article. However, this doesn't mean you can create your business WordPress site for free. You still need to pay for web hosting and a domain name at the very least, but this has nothing to do with WordPress. You'll do the same regardless of the platform you choose to go with, or whether you hire a developer.
ALSO READ: WordPress 5 Features
It is Easily Customizable with Themes and Plugins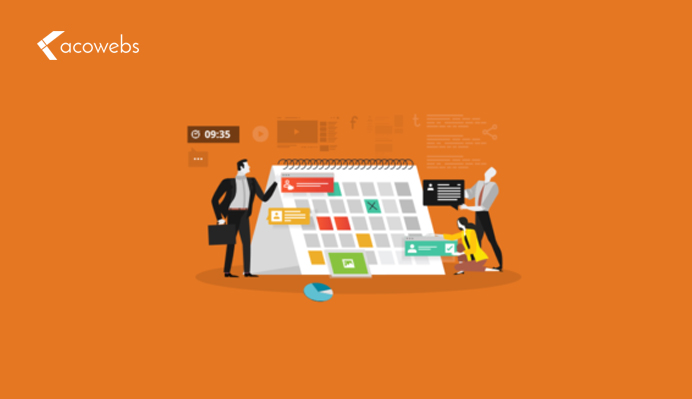 There are thousands of themes and plugins available for WordPress. As a non-tech savvy business owner, you'll love this because it allows you to customize your website without any technical knowledge.
Regardless of the type of website you are looking to create, there is a theme waiting for you already. All you need to do is to download and install the theme, change the colors to reflect your branding, upload your logo, and you have your website up and ready for content.
If there are any functions you can't find in the theme, find a plugin in the marketplace to do the same thing. There are plugin options for most of the important functions needed to run a website including contact forms, analytics, galleries, membership areas and more. With some plugins, you can completely change the look and feel of your website in just a few clicks.
ALSO READ: Top WordPress SEO Plugins
It's Easy to Use
When compared to the alternatives, WordPress is easy to use. This is immediately noticeable right from the installation process. Many web hosting providers have a 1-click installation process for setting up your WordPress, after which you will be introduced to the rich and feature-filled WordPress dashboard.
If you've never used the dashboard before, it will feel daunting at first, but the intuitive nature of the interface means you will find your way around quickly. The popularity of the platform also means that you can find lots of tutorials online to guide you if you ever get stuck at any point in managing your website.
The backend dashboard allows you access to everything ranging from creating new pages and posts, to changing the comment rules.
ALSO READ: WordPress eCommerce Security
You Don't Need to Be a Programmer
Even when your business does not have a programmer or website designer in-house, you can still create and maintain a quality website. WordPress simplifies the website creation process by removing the need to get involved with even the simplest of HTML codes. The themes and plugins already have the coding sorted. Just download the theme or plugin you'd like to use, activate it, and the job is done.
Better Scalability
WordPress allows you to focus on growing your new business as you don't have to pay any extra sums to compensate for your higher needs. It is free from when your friends and family are your only visitors to when you start attracting hundreds of thousands of visitors per month. You don't need to pay for any power-ups or for any special features to be unlocked as is the case with some website building platforms.
The only thing you need to worry about as your business grows is your web hosting package. If you chose a good provider, you should be able to change your hosting plan seamlessly as your needs evolve. You may have to pay a bit more to cover the new plan, but that's all. Apart from the hosting side of things, which WordPress doesn't control, you don't have to worry about scalability.
Additionally, the scalability potential is the same regardless of your niche. Whether you are running a news blog, a standard business website or a membership site, you can count on WordPress to remain effective as your brand grows.
ALSO READ: WordPress Coding Best Practices
Mobile Friendliness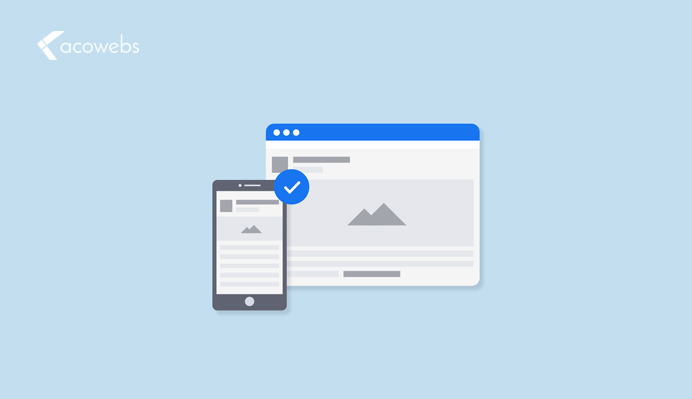 There are more people accessing the web on mobile than on desktop these days. Also, Google now includes mobile-friendliness as a ranking factor. WordPress is in line with current trends. The core WordPress software is fully mobile-optimized, and most of the themes in the market today are designed to be responsive from scratch. With any of them, your website will automatically resize to fit any display.
You no longer have to pay for separate mobile and desktop designs. With WordPress, one responsive theme is all you need.
ALSO READ: Clean Up a Hacked WordPress Website
SEO-Friendly
The WordPress architecture is SEO-friendly right from installation. Google's Matt Cutts has endorsed the platform on this front in the past. The platform handles a large chunk of the search engine optimization function, but there are also plugins (like Yoast SEO) that can help your website to be SEO-friendly, on the front-end side of things.
If your WordPress website is not doing well in the search rankings, therefore, it is often as a result of your actions or inactions.
WordPress is Secure
In the current online climate, cyber-security is a huge topic. Most businesses want to ensure that their website is protected against any threats. WordPress doesn't fail on this front either. The long list of big brands and organizations that trust the platform is the best sign that it is secure and safe to use.
The team behind WordPress and the community of volunteers are always watching for any vulnerability. This is why you'll get regular updates when using WordPress. All minor updates are completed automatically, protecting you from security loopholes you may not have been aware of.
However, this does not absolve you of any responsibilities when it comes to keeping your website safe. WordPress websites are not immune from the activities of cybercriminals. To complement the efforts of the WordPress team, there a few things you should do to keep your website safe:
Choose a trustworthy and reliable host.
Use strong passwords for your login credentials. Browsers like Google Chrome have made it easier to generate and manage strong passwords.
Choose high-quality themes and plugins from the WordPress store. The popular options with thousands of installations are often the safest.
Update your theme and plugins once there is a prompt.
Use at least one security plugin to ensure you find malware as quickly as possible.
Backup your website regularly.
ALSO READ: Tips for Making a Secure WordPress Website
Easy Handling of Multimedia Files
WordPress does more than just allowing you to create text content. With the built-in media upload function, you can add images, audio and video files directly to your website.
If you want to share multimedia files from other sources, WordPress allows you to easily embed content. This means you can share Tweets, Instagram pictures, YouTube videos, as well as audio files from Soundcloud and other platforms. Just copy the URL or embed code into the text editor, and the file will be available to your users.
WordPress Allows You to Create Quality UI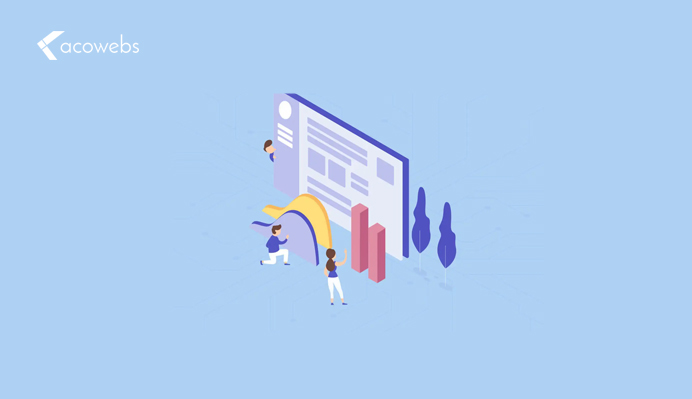 Website visitors love it when they have an excellent experience on a website. WordPress allows you to create a clean, easy-to-use interface that can be understood by anyone. This ensures you don't have to worry about losing visitors because of a poor user interface. You can hire a good web design company in India or anywhere in South-East Asia if you're looking for a cost-effective solution. You can get a custom-designed website integrated with WordPress CMS, but paying a one time cost for development.
The average WordPress theme comes with user-friendly menus and a design that follows the generally expected navigation patterns on a modern website. Where your preferred theme fails, you can use plugins to pick up the slack.
ALSO READ: Common WordPress Myths
Seamless Social Media Integration
With your WordPress site, you can quickly connect your social media accounts to your website. This saves you the stress of having to log into the various platforms to post content after it's been published on your website. Just fill out your social media details in the right settings menu on your theme or social plugin, and the posting process is immediately automated.
Similarly, WordPress makes it easy for your site visitors to share your content. Most of the themes come with built-in social sharing functionality, but you can choose alternatives from the store. Some of the social plugins are super customizable, allow you to make the decision on elements such as displaying the share count on a post, the social platforms to share to, etc.
Conclusion
For any startup or small business, WordPress is a great solution for building a robust web presence without sinking too much time and resources into the process. Choose a web hosting platform, register a domain name, install WordPress, and you have a website. Select themes and plugins that are relevant for your business and you can start publishing and promoting your brand.
Acowebs leverage the power of React in our WordPress and WooCommerce plugins so as to attain a top-notch performance. All our plugins are designed for giving equally seamless performance experience to these. Our plugins, WooCommerce dynamic pricing which is for applying bulk discounts quickly and WooCommerce checkout field editor which helps the website admins to customize the checkout form fields and WooCommerce product options which is basically to help the website admins to add extra product options or custom fields in the WooCommerce product detail page (The free version of this plugin WooCommerce product addons is available in WordPress plugin directory).