Customers' expectations have changed, especially since Amazon started offering quick and cheap deliveries. It is now essential to delight your customers with better terms of fulfillment.
One of the best ways to improve your eCommerce store's customer experience is by understanding how and where to invest in cheaper shipping. Indeed, shipping costs are among the leading factors contributing to abandoned shopping carts and lost sales.
According to a research report by Statista, high shipping costs accounted for 63% of cart abandonment rates in 2018.
Cutting down on your shipping costs will enhance your conversion rates, but it could also affect your profit margins negatively. However, if done right, free shipping can increase your net profits by 15-30%.
For instance, establishing a threshold to be met by your clients before qualifying for free shipping would ensure you make enough to cater for the absorbed shipping costs. You could also increase your product prices to enable you to sustain the free shipping costs.
To understand this topic better, this article will discuss the benefits of offering free shipping, how shipping costs affect eCommerce conversion rates, and real-life applications.
Why Offer Free Shipping?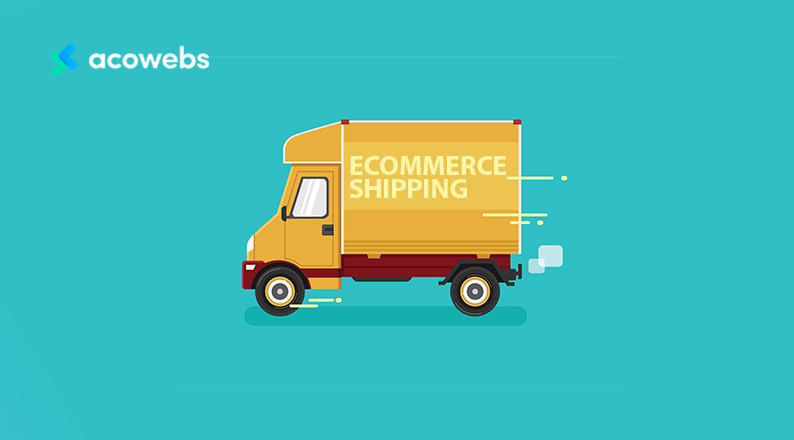 Adding free shipping to your eCommerce business model will surely have a positive effect on your conversion rates.
Similarly, 2 Big Feet and Comscore conducted research on their own online store sales and confirmed that free shipping led to 50% and 16% rise in orders, respectively. 
More statistics on consumer behavior show that 50% of consumers keep off eCommerce retailers who don't provide free shipping, while another 84% of customers have added products to their shopping carts over the last one year to meet free shipping requirements.
These figures indicate how many online shoppers value free shipping and how this method can motivate your customers to buy more.
To keep your free shipping offers sustainable, it is essential to understand how to apply this concept effectively.
The following steps will demonstrate to you exactly how to improve your conversion rates by subsidizing shipping costs.
How Shipping Costs Affect eCommerce Conversion Rates
1. Free shipping
One of the best ways to cut down on delivery costs is by offering free shipping. This strategy is easy to implement because it is simple to explain to your customers, aligns with customer expectations, and has a positive impact on shoppers at the checkout page.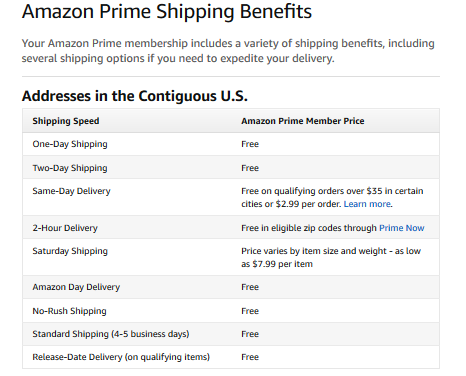 As you implement free shipping, ensure to make enough money from every order. For instance. retailers like Amazon only provide free shipping on specific products and only when shopped items reach a certain price limit.
You can set a threshold, motivating customers to spend more to qualify for free shipping, while raising your conversion rates and margins. For example, you can set your eCommerce checkout page that free shipping is available on orders worth more than $100.
To make the most out of this approach, ensure the price of the products covered by the free shipping offer is adequate to cover the shipping costs. You can also exclude bulky items.
This approach is known as restricted shipping, where you offer free shipping benefits only on products with low shipping costs. This tactic is both affordable and enables you to improve your eCommerce conversion rates for longer.
Besides, you can highlight free shipping on your product pages by enabling your customers to filter search options based on products that qualify for free shipping.
Amazon's prime users (customers who pay subscription fees) can filter their product searches based on Prime Free shipping. This feature increases your eCommerce conversion rates because shoppers will be motivated to buy more items to benefit from the offer.
2. Table Rate Shipping
A flat rate may not work for every eCommerce outlet because it may be too costly to implement. Retailers like Amazon are able to implement it profitably because they operate on a massive scale and can negotiate better pricing with carriers.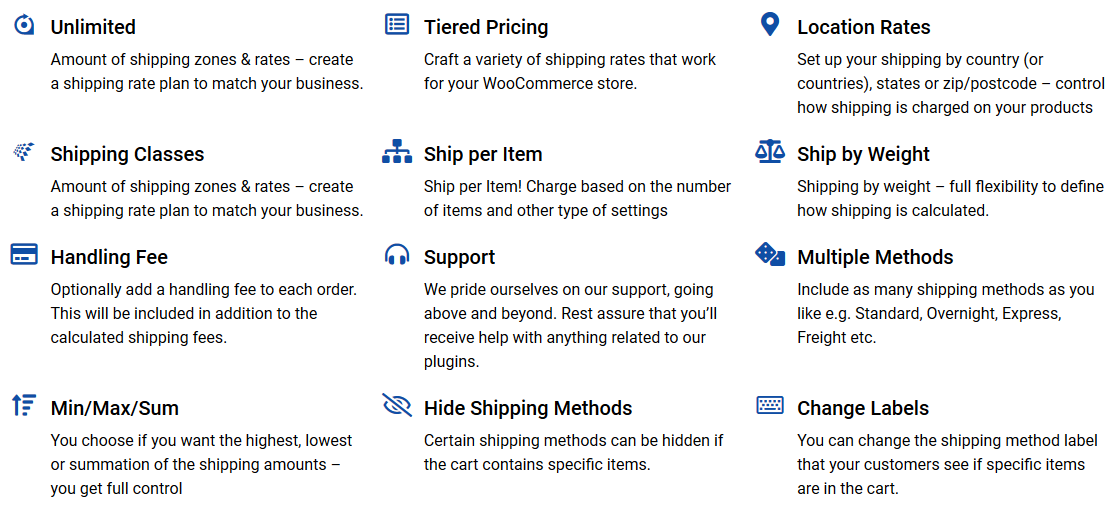 What other alternatives can you adopt in your subsidized shipping cost strategy?
One of the best ways is to offer table rate shipping. This approach enables you to create complex shipping rules according to a set of criteria. A solution like the WooCommerce Table Rate Shipping plugin can be very helpful in creating the desired rules.
There are many ways to implement this strategy. For instance, you can set shipping fees according to the weight or number of products in the customer's cart.
You can charge $10 for orders worth $50 and $20 for all orders amounting to $100. You can then provide free shipping for all orders exceeding $100.
Other merchants charge different rates for specific types of products. You can also use location (proximity to your warehouse) to determine the shipping fees. You can charge a lower fee per order to customers nearer your warehouse or brick-and-mortar store and vice versa.
If customers pay more, like $20, they can have their orders airlifted the next order after ordering, and if they pay $10, they can have their items airlifted the 2nd day.
This approach motivates customers to shop because while the shipping may not be free, the rates are fair; they are tiered (charged according to the order quantity, weight, or distance).
Unlike free shipping, which may not be economically feasible to small- and medium-size retailers, implementing table rate shipping will surely boost your eCommerce conversion rates while increasing your profit margins.
It is still advisable to test which approach works for you. Some large-size retailers have highly discounted products, making shoppers choose to pay for air transport or even wait for several days to benefit from free shipping.
ALSO READ: An Ultimate Guide To WooCommerce Dropshipping
3. Flat Rate Shipping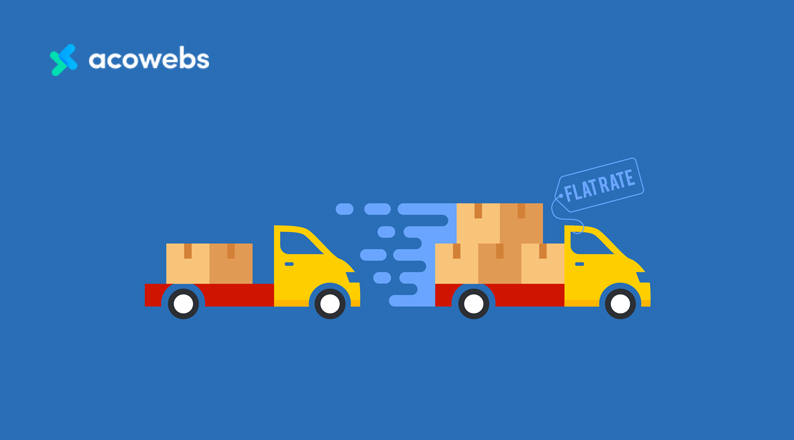 Flat rate shipping costs affect eCommerce conversion rates positively by enabling customers to buy an unlimited number of items at a fixed shipping fee.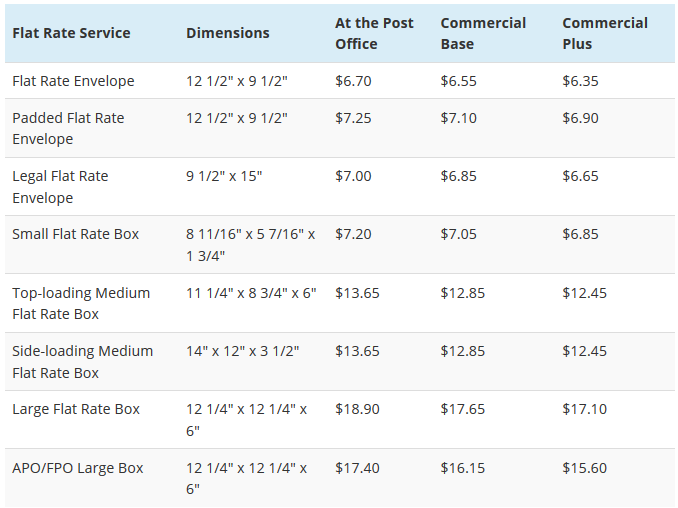 A flat-rate charge on all orders shipped incentivizes customers to buy more because any additional items qualify for free shipping. This approach will also enable you to make more from customers buying lower margin or fewer goods.
A flat rate is akin to charging $15 shipping fee irrespective of the order value, quantity, weight, distance covered, or mode of transport. For instance, the US postal services (USPS) offers flat rate shipping through its USPS Priority Flat rate program.
Customers are offered 1-3 day flat rate shipping services for all packages weighing less than 70 pounds. They also gain from other services like free boxes, zero surcharges, priority delivery, and law enforcement protection.
Any flat rate shipping plugin enables you to set flat rate shipping costs as desired, boosting your customer satisfaction levels, sales, and profits. Brands with heavy weight orders find flat rate shipping affordable, enabling them to make more money from repeat customers.
You also stand to gain from positive reviews from customers who have benefited from your flat rate shipping, leading to improved eCommerce conversion rates.
4. Add Shipping Costs in Product Prices
The impact of this strategy on your eCommerce conversion rates depends on how you implement it. 
Consider the following examples:

According to research by Bill D'Alessandro on a skincare product, option 2 has twice the conversion rate that of option 1. It creates the impression that the product is worth $35 exclusive of shipping fees.
You can effectively incorporate your shipping costs into your product prices by adding a portion of your shipping costs into items falling below the free shipping threshold.
For instance, if you offer free shipping for products worth $100 and above, you can add a 25% shipping cost to all products worth $25 ($25/$100). For all items costing $50, you can add a 50% shipping cost ($50/$100).
Therefore, a $25 item would now cost $31.25 and an item worth $50 would now be priced at $75.
This approach would enable you to recover a portion of your shipping costs from the cheaper items. When you offer customers an option to buy an item for $75 with free shipping, they will be more inclined to purchase it, as opposed to an item going for $50 plus $25 shipping.
ALSO READ: WooCommerce Setup Tutorial on Your WordPress Website in Easy Steps
5. Offer Precise Shipping Costs (live rates)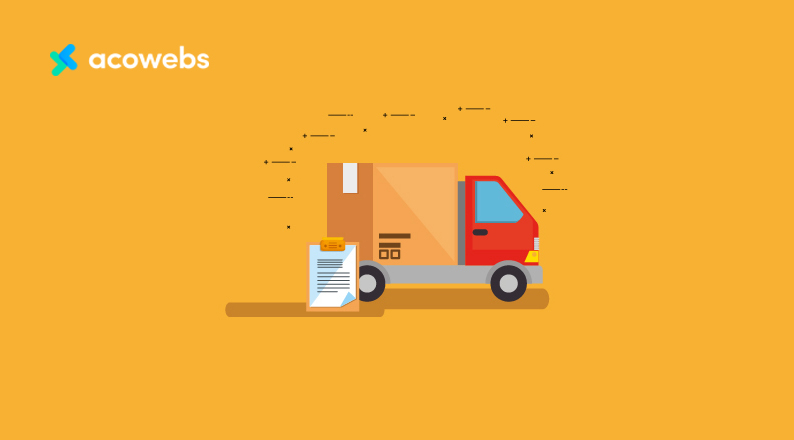 If the strategies proposed earlier are not cost effective according to your business model, you should consider using live rates.
This approach entails charging customers exactly what it will cost you to ship their products, enabling them to buy products that fit their shipping cost budget.
For instance, you can charge $30 for customers choosing expedited shipping and a lesser fee on customers whose shipments take a few more days to arrive.
The latter option will enable you to attract and convert more customers on a lower budget while the first option will earn you even more profits.
One of the best tactics for determining precise shipping costs is by using calculators operated by carriers like USPS, UPS, FedEX, and DHL, as they provide real-time rates.
For instance, the Queen Majesty Hot Sauce uses this approach, where customers select the destination address for their order and the calculator proceeds to determine the shipping cost.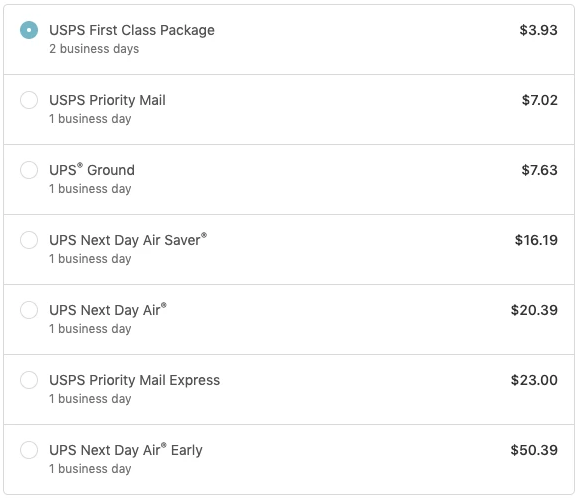 Using live rates in obtaining shipping costs will help you earn customers' trust because the figures from the calculator are evidence that the final price paid for a given product is accurate.
This option also works well for shoppers ordering bulky and oversized products because you may not earn profits if you offered them free shipping service.
Even so, there are customers who will still opt for a higher product price inclusive of shipping costs.
Therefore, it is essential to understand your customers' needs and be flexible in your shipping options. You can also partner with other companies to gain from the best shipping discounts, leading to improved sales conversions and profits.
6. Offer Alternative Delivery Methods
Local pickup works by allowing customers to order and pay for items through your eCommerce store and picking up from a brick-and-mortar outlet or warehouse near them.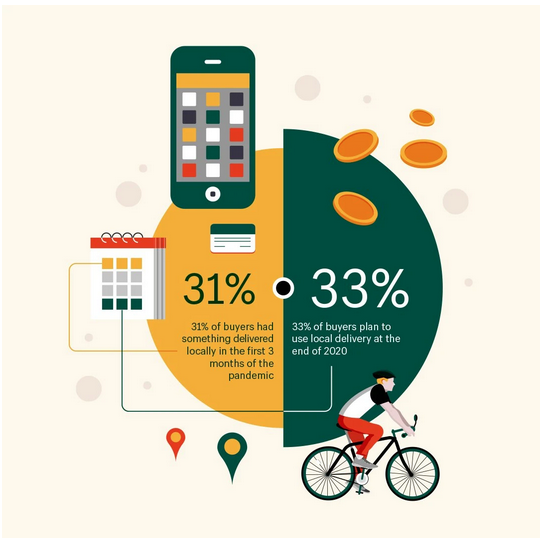 This strategy, also known as local and curbside pickup, is highly convenient, especially during the COVID-19 pandemic when customers are required to observe physical distancing.
Instead of meeting in malls where there are high chances of contracting the virus, shoppers can quickly pick up already packed goods from their nearest stores.
Indeed, within the first three months of the onset of the CoronaVirus, 40% of shoppers reported that they resulted in using curbside pickup as a mode of online shopping. Another 38% plan to continue with this trend.
A survey by Shopify also shows that 31% of online shoppers used local delivery during the same period. Retailers like Shopify offer free shipping to customers using local pickup to collect goods bought online, improving customer engagement and retention.
Local delivery and curbside pickup enable you to reduce your shipping costs by limiting the need for third-party carriers while encouraging more local sales and conversion rates for your eCommerce store.
You don't have to operate a local storefront to provide local delivery services, but you can hire a warehouse to deliver products to residents within a given location.
7. Provide Shipping Upgrades
There are customers willing to pay for standard or premium price shipping because they assume that this mode is faster than free shipping.
When implementing this strategy, ensure your customers can see the value of paying for more. For instance, you can charge full product prices for upgraded shipping costs or add to the cash value incorporated in the free method.
You can also offer mixed strategies to keep your revenue needs balanced with your marketing model.
Consider the following options:

When you blend your shipping strategies, you stand to improve your customer satisfaction, while keeping delivery costs down. For instance, you can charge more for large or heavy items by adding a less-than-truckload (LTL) freight category in your standard shipping package. 
This tactic will enable you to manage your shipping costs effectively while allowing your customers to place larger orders on your online store, hence, increased eCommerce conversion rates.
8. Offer Friendly Return Policies
Research shows that 93% of customers consider an eCommerce store's shipping costs before buying its products. Indeed, according to reports by the National Retail Federation (NRF), most people (75% of online shoppers) expect you to offer free shipping.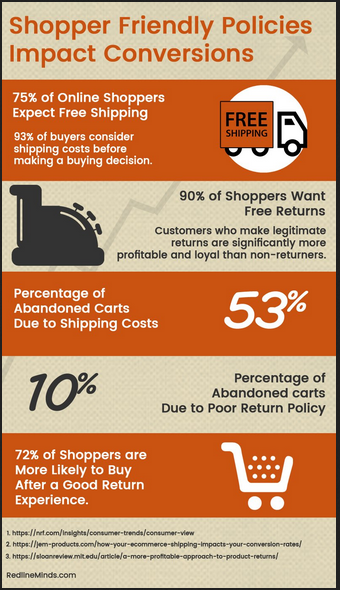 How can you leverage this opportunity to affect your eCommerce conversion rates positively?
In addition to adopting a friendly shipping policy as discussed earlier, you should implement an equally appealing return policy. A study by Dotcom shows that 90% of online shoppers seek a free return policy.
Another 85% of customers will review your return policy before buying your products. These figures confirm how the magnitude of benefits you can expect according to how well you execute your return policy.
Using a refund retriever or an app will enable you to cut on shipping costs for returned goods. Refund Retriever enables you to monitor your shipments, detect problems with your deliveries, and automatically receive refund requests whenever necessary.
You can also retrieve reports and analytics on potential logistics issues, improving your shipping operations and lowering shipping costs.
If your customers' orders are delayed, this strategy will ensure they get their due refunds promptly. You will also be able to detect possible issues with shipments on time, enabling you to take proactive corrective measures.

This tactic is highly effective in controlling your logistics costs while enhancing customer experience and eCommerce conversion rates. You stand to retain and attract a high proportion of online buyers seeking online retailers with free returns.
Besides, you can also offer flat-rate return shipping, enabling you to split the cost equally with the customer, especially where the burden is borne by both sides.
This compromise improves your standing with the customer and can lead to more sales from the same customer or from others through positive reviews.
Conclusion
Going by the findings discussed in this article, cutting down on your shipping costs is not optional. You should make it a priority to display your current shipping promotions on your homepage and checkout page.
This strategy will enable you to tap into the high volume of online shoppers seeking to shop from eCommerce retailers offering free shipping. You don't have to run low on profits while implementing this method.
Instead, consider adopting other tactics like flat rate shipping, adding shipping costs in product prices, providing precise shipping costs, and offering alternative delivery methods.
These approaches will enable you to spread your shipping costs to lower priced items as you make more from bulky and more expensive shipments.
Offering alternative delivery methods will also improve your engagement with your customers at local stores while adhering to the social distancing regulations set during the COVID-19 pandemic.
Remember to also include a friendly return policy to create a memorable customer experience and increase your eCommerce conversion rates.
Acowebs are developers of Woocommerce dynamic pricing that will help you add bulk discounts to products on your stores. It also developed the plugin for adding various extra product fields which is called Woocommerce product addons, that are lightweight and fast. You can easily update your store with these add-ons and enjoy a hassle-free experience, check out the best options for additional Woocommerce product extra options.