So, you've launched your WooCommerce store. Congratulations! It is now time to get your business in front of as many prospective clients as possible.
One of the most efficient ways to achieve this is by embracing email marketing.
Effective email marketing strategies are one of the most profitable ways to spread the word about a WooCommerce store.
Here are some statistics on email marketing for you to think about:
Businesses attribute 19% of their sales to email.
You can expect $1 for every four subscribers that receive your email.
For every $1 spent on email marketing, you will get a massive $42 in return.
81% of businesses rely on email marketing for customer acquisition and retention.
49% of customers would like to receive promotional emails from businesses they love on a weekly basis.
All over the web, there are tons of examples of brands that are using email marketing to bring in the traffic and sales to their online store.
How can you replicate these success stories with your WooCommerce store?
This article covers tips that can help you, whether you are growing a brand new list or looking to increase your current number of subscribers.
ALSO READ: Top E-Commerce Marketing Strategies To Grow Your Business
9 Ways to Grow the Email List of Your WooCommerce Store
Add Sign Up Forms to Your WooCommerce Store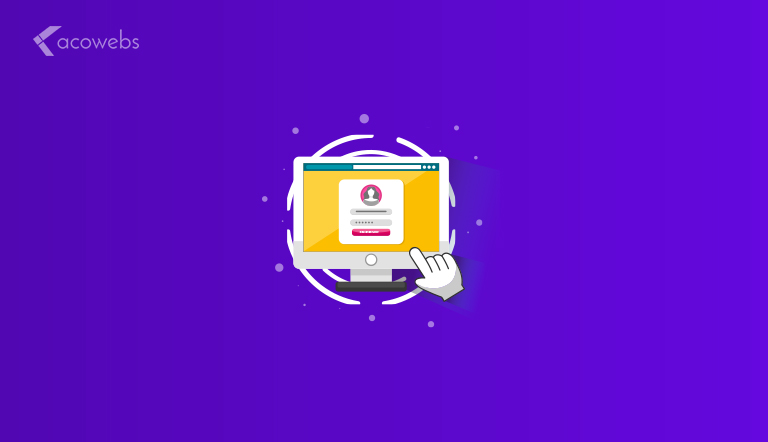 If you are looking to grow your store's email list, you should make it as easy as possible for your customers to sign up. Adding sign up forms in strategic locations on your website may not be enough to increase your list of subscribers, but it is a start.
The best place to put the forms is in the footer of your website. This is widely practiced by other businesses so your customers will expect it by default.
This approach works for many businesses because badgering your customers with a sign-up form even before they have found what they are looking for on your website is a sure way to lose subscriptions and potential sales.
Adding the form to the footer allows the customer to find what they are looking for first, while you gradually nudge them towards signing up.
Add Pop-Up Forms
Pop-up forms are treated as a nuisance by most web users mostly as a result of their experience with annoying pop-up ads.
Still, effective use of pop-up email subscription forms can transform your email marketing experience by growing your list faster.
According to this case study, this approach alone can grow your list by more than 110%.
The trick is to properly time the delivery of the pop-up form when a user is on your website. Don't throw it in their face immediately.
A good rule of thumb is to give the user at least 60 seconds on your website. Alternatively, you can set the timing to 60% of the average time spent on your website.
ALSO READ: Tips for WooCommerce Online Business Growth
Incentivize Your Email Subscription Offer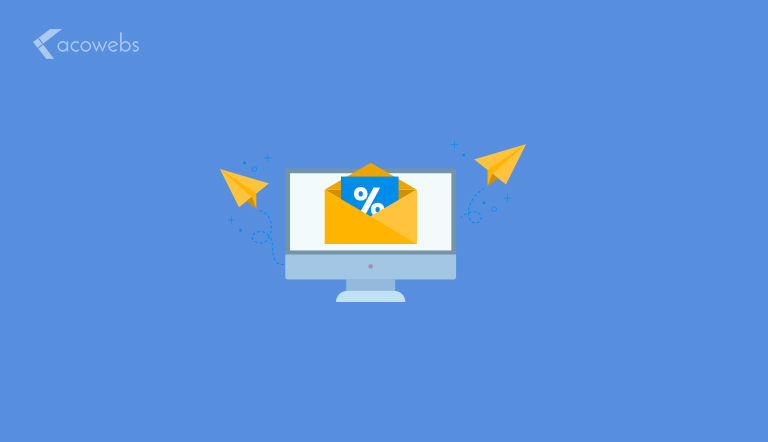 If a user has a legitimate reason to supply their email address, they will not hesitate to hand it over. One excellent way to give your prospects a reason to sign up is to offer freebies or something you know they'll love. It could be a discount on purchases or the promise of exclusive deals.
Most businesses use this strategy in a pop-up subscription form, but you can use it any way you want. The focus should be to make sure your customers understand what they stand to gain if they supply their email address. Rewards programs and giveaways are other good incentives for potential subscribers.
Don't Ask for Too Many Personal Details or Spam Your Prospects
Many people would like to avoid giving away too much personal detail even when willingly signing up to an email list. This is why you should only ask for an email address and a name in your subscription form.
If you'd like to find out other details, spread the request over multiple email campaigns. This way, you will increase your chances of landing more subscriptions while keeping the number of unsubscribes low.
Another mistake that could trigger more unsubscribes is sending too many emails to your customers. Most of your customers don't want you to email them too frequently.
If you are working hard on a listing building campaign, but sending way too many promotional emails to your existing subscribers, you will be stuck in an unending circle.
There is no fixed number of emails to send, but weekly emails will be less likely to infuriate your prospects in comparison to daily emails. On the other hand, sending one email a month will only make it harder for your customers to remember your business when they need to make a purchase.
ALSO READ: Top eCommerce Marketing Ideas
Create a Segmentation Strategy
Your email list will be more effective if it is properly segmented. Adequate segmentation ensures you are always sending emails that will resonate with your subscribers.
If you are a man, how would you feel if you receive an email meant for women? How about receiving an email that acknowledges an important local holiday?
This is what email segmentation is all about. It ensures all users on an email list are placed in the best possible group, hence increasing the efficacy of messages.
Some of the benefits of this approach include:
Fewer unsubscribes
Increased customer retention
Higher click-through rates
Increased open rates
Your segments can be based on common factors like gender, geographic location, and device, etc.
However, once your email list has gained some traction, there are even deeper segments you can use such as customer spending across channels, open/click rates on previous emails, date of last purchase, and more.
ALSO READ: Reasons Why WooCommerce is Perfect for eCommerce
Offer Exclusive Content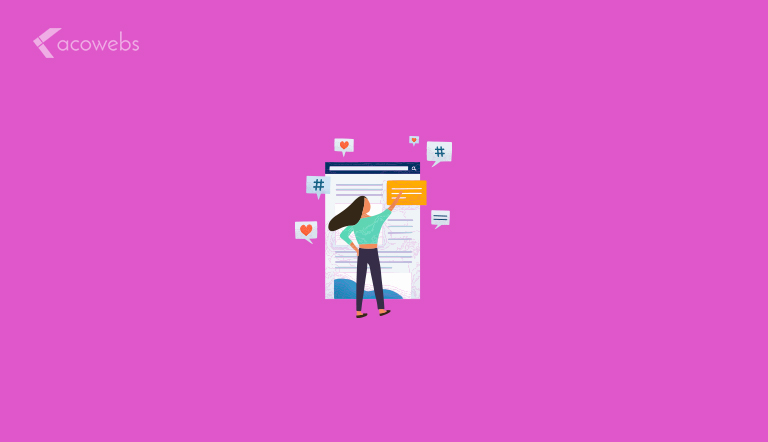 If you sell furniture online, for example, offering a free downloadable buyers' guide in exchange for an email address is a great way to grow your email list.
You can also publish the content as a blog post locked behind a wall that can only be unlocked with an email address. If the topic is interesting enough for your audience, you can grow your email list by up to 30% with this approach.
If you are choosing the second option, a good tip is to make it possible for your prospects to sign up in one-click by integrating Google account sign-ups.
The fewer the bottlenecks the users have to navigate, the more the number of emails you will accumulate.
ALSO READ: Impact of Cybersecurity on SEO
Create Interactive Content
You've probably seen those highly intriguing quizzes doing the rounds across the web every day. From personality focused themes to purely fun alternatives (on Buzzfeed and elsewhere), there is no limit to what you can do with such interactive content.
They work a great deal because we love identifying with a group at any point where it is possible. Additionally, curiosity and herd-mentality mean that such interactive content will always be popular.
For your eCommerce store, creating an interactive content that says "Find Your Perfect X" (where X is the product) can be a great way to get a customer to willingly share their email address.
Make the results from such interactive quizzes sharable on social media to increase brand awareness and draw more users to your website.
Run a Referral Program
78% of people won't mind recommendations from their family or friends.
This is why a referral program works a great deal. Asking your subscribers to refer a friend in return for a discount is an excellent way to grow your email list and improve the visibility of your brand.
However, there are a few things you should consider with this approach.
Firstly, you need to use a double opt-in format to ensure you are not getting "inactive" referrals or made-up emails.
Secondly, you need to ensure you are not falling foul of any privacy laws by getting the consent of the referred individuals before you send them more emails.
So once you receive the email address of a prospect, send an email explaining how you got their data, and ask for permission to continue sending them emails.
Alternatively, you can simply give the referral providers a code or link they can share with their referrals. Those interested in your business can then sign up via that link, ensuring that you are not in breach of laws like the GDPR.
ALSO READ: Discount Pricing Strategies to Make Sales
Run Social Media and Website Contests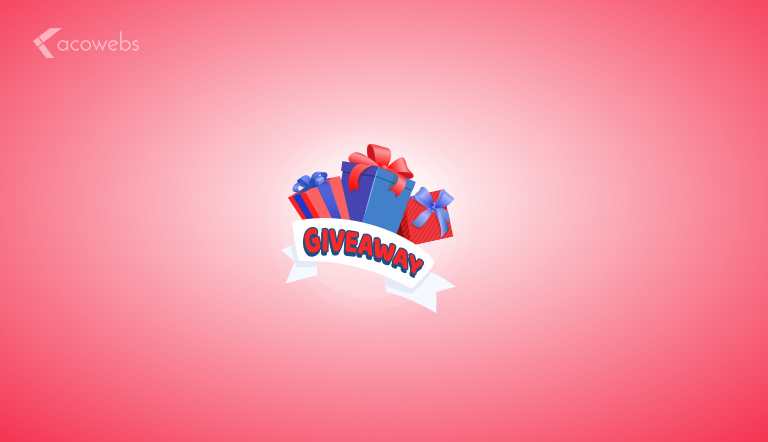 The line between email and social media marketing has been blurred a great deal over the last few years. Overlapping campaigns across both channels is a common occurrence these days.
A social media contest that feeds your email list can work a great deal for your e-commerce business. Simply telling users to sign up to an email list for a chance to see if they won a prize is enough, but you can explore more creative alternatives.
On the other hand, you can run contests like "Spin the Wheel" to draw more traffic to your website and grow your email list. Make it mandatory for users to sign up for a chance to play.
The prizes on offer can be anything that works for your brand. It could be various levels of discount, or the chance to win a product. The average user will not pass up the dopamine hit that comes from trying their hands at such a game.
ALSO READ: Top WooCommerce Tips to Follow
Conclusion
These are some of the best ways to grow your WooCommerce store's email list. Go through them and select options that are most relevant to your brand. Remember, no two businesses are the same. Test different strategies to see what works and what doesn't. Even when you have found a sweet spot, don't rest on your laurels. Continual tweaking of your strategy will only further improve the quality of the results you generate.
Acowebs are developers of WooCommerce Discount Rules that will help you personalize your stores. It supports the additional option with feature-rich add-ons which are woocommerce product addons, that are lightweight and fast. You can easily update your store with these add-ons and enjoy a hassle-free experience, check out the best options for additional woocommerce custom product options.