Just like any other business model, there are diverse lines that you can go by to ensure that your business is profitable.
This includes following the lines of passion, expertise and skills, product specialization and market demand, among other factors.
In e-commerce, it involves finding the best profitable market niche depending on such factors and business ideas. This is the ultimate guide to finding a profitable niche of your choice to ensure that your business idea turns into profits and substantial income.
This includes an understanding of niche markets, products and product lines that you can consider for your e-commerce platform.
What Is A Niche Market?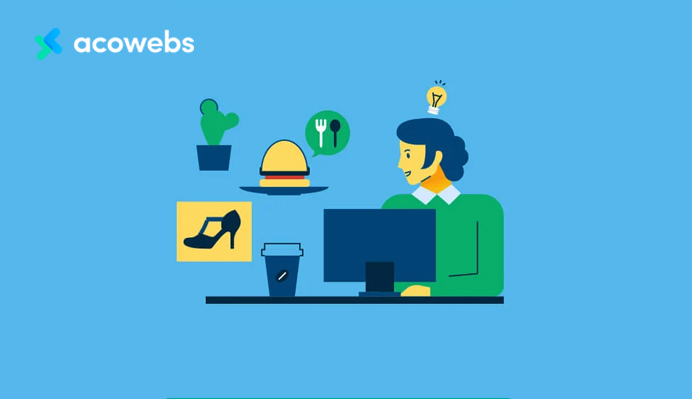 A niche market is the specified subset or part of a larger market segment where you can explore some existing customer demands (problems) or identify new ones.
The best Niche markets include the fields of health and fitness, clothing and shoe wear, electronics, computing and smart devices, furniture and fittings, among other market segments.
The secret to identifying the profitable niche is identifying the needs of the customers in a given region, and how effective the solution will be at solving the needs.
Therefore, a profitable niche involves the identification of these essential components;
The needs of target consumers
The target market segment
The effectiveness of covering the needs in terms of cost and returns
Compositions of a Good Niche Market
In choosing the best niche market for your e-commerce business, we have identified that the essential components are identifying the needs of consumers, the target market segment and the return on investment for covering the needs of the consumers.
Furthermore, e-commerce business requires an exploration of other factors that include;
The passion or problems with the audience in the niche – This sets the base for the type of products or services that you will offer to the respective audience.

The products in the niche market should be promotable through affiliation. Affiliation is among the best ways of drawing most of the target audience and customers to various products and services.

There should be an online business model that can be emulated – This is a model that offers differential solutions to the existing problems – you do not want to reinvent the wheel. Differentiation ensures that your products or services draw the attention of the target audience and hence contribute to substantial profit margins.

Competition – This is a good sign that the market is profitable. However, you have to find ways of beating the competition and gaining a competitive edge. This is through market penetration strategies such as price variation and differentiation of products to draw consumers to your products and services.
ALSO READ: How To Increase Conversions Using Chatbots
The Anatomy of a Profitable e-commerce Niche: Tips and Strategies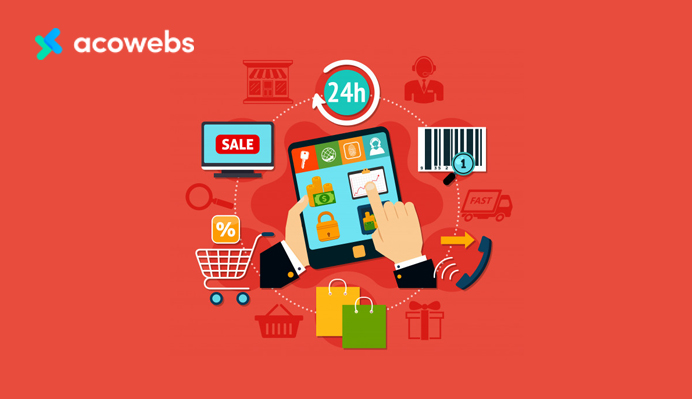 Picking the niche is a strategy by itself because it defines the products and services to be offered. The following criteria are essential in choosing a profitable niche;
Criterion 1: Pick a Niche Where You Add Value
This is the essential criterion that ensures that you do not just sell products to the customers. Instead, the products are associated with the value to the customers.
In this sense, you have to offer tons of information about the products and services to make the customers understand the value, and establish yourself as an expert in your line of products and services.
ALSO READ: 11 Ways To Use Social Proof In eCommerce
Criterion 2: Target The Right Audience Or Customers
All customers are not equal. Your focus should be on customers that have the highest potential of purchasing the products and services that are in your line of the offer.
These may include the following classes of customers
Passionate Hobbyists – These include those customers that go crazy about certain products and services. Note that such customers are enthusiastic and therefore, ensure to offer products and add value to suit their needs.

Those with a problem – Identifying a problem is a key to succeeding in business by offering the solution. Identify customers with problems and offer your products and services as solutions.

High class (Business and governmental class clients) – These classes of customers are ideal in high quantity sales and premium price models.

Demographics – Consider the aspects of sex, age, and location of customers.
ALSO READ: 7 Facebook Remarketing Strategies That Actually Work
Criterion 3: Pick The Right Types Of Products
In choosing the right products, consider the following measures;
Sell products with commendable price points – That is; neither too cheap nor too expensive. However, these depend on the nature of products and target market or consumers.

Offer scalability and support – It proves the value of your products by showing concern to the customer.

Sell products that have diverse and accessible accessories – This contributes to high sales and hence high-profit margins.

Sell products that have low turnovers – These comprise products that offer consistency in application and demand.

Sell products from quality manufacturers

Sell products that you are interested in and those that are hard to find locally – ensure to brand and customize the products.
These and more contents are discussed in the topic that follows, that is; niche products.
Niche Products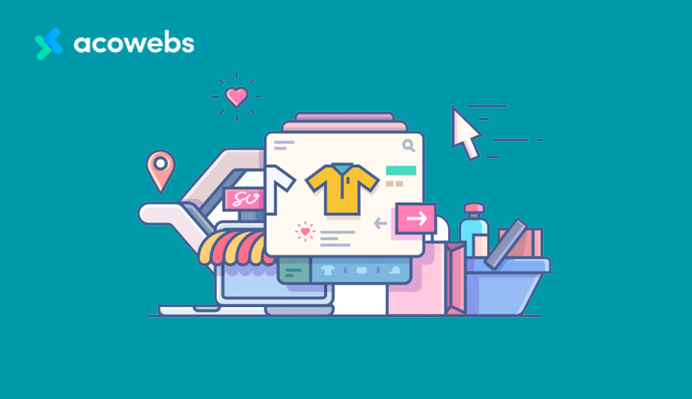 After identifying the market, the next step involves identifying the best niche products that are profitable.
The decision of choosing niche products is a strategy by itself because it impacts your brand name, design, marketing and loyalty programs for your customers.
This section, therefore, presents the products that you can sell, and how to choose the products.
Types Of Products In E-commerce Business
Products are classified into commoditized products and niche products.
Commoditized products are essential and popular goods or services that are in high demand, which can be digital or physical products. They make up most of the majority of sales such as food, clothes, and electronics.

Niche products are the goods or services that serve the specific needs of the customers; that is, the specific product category and customer base. In most cases, these products are unique, handmade, and customized according to the specific needs of the customers.
Offering only the commoditized products and items, especially when they are popular and major on various platforms, may pose a challenge in offering you substantial profit margins and success.
Therefore, a perfect model involves a market product mix of the two product categories.
This is in the sense that you can customize your products. For example, when selling clothing such as t-shirts, jackets and capes, you can customize them by branding them with popular and influential (trending) markers, names and icons.
You can also prompt the customers for their choice of branding.
ALSO READ: Using Personalization On Your Online Store To Enhance Customer Experience
How to Choose Profitable Niche Products to Sell
These involve various strategies and measures, as discussed below.
Identification Or creation of products that solve problems and meets the needs of target consumers.
When brainstorming the ideas for the products or services, it is essential to reflect the problems and needs within your experience.
The products do not have to be necessarily huge or have complex endeavours; they can be simple and exceptional. However, you should offer products with the following elements;
Improved product features
Unrealized market segments
Unique product positioning and product marketing
Find products that you and other people are passionate about
Passion carries a lot of value because it means that you will drive and direct your efforts to ensure that your products and e-commerce business is successful.
It helps you to offer the products in a way that is authentic, meaningful and engaging. Through the emotional investment in your product, you can deliver its value and mission better into the market.
ALSO READ: Impact of e-Commerce On Society: Advantages and Disadvantages
Find products that have a branding potential
Branding is essential in delivering quality products and services. It communicates the inbound message that is carried by the products and services in a way that resonates and compels the customers to get more.
Crafting a memorable and recognizable brand requires that you take time to research and incorporate the following;
The nature of the product and services
The motives of the target audience
The positioning of the product
The design – it has to be appealing through a call to action designs and compelling color schemes and layouts.
Hop on early trends and serve the niche segments
Ensure to take advantage of the emerging markets and carve out spots that suit the sale of your products and services.
Therefore, it is pivotal that you stay updated on trending products and services, in a way that you can launch your products and serve the specific niche segments to acquire profitability.
Serving the niche segment means that you are able to understand the needs of the consumers to customize your products in a way that is appealing to them.
Spot every opportunity
This is an essential part of being an entrepreneur. It involves paying attention to the market behaviours, trends and changes in a way that you are able to identify the market needs and opportunities.
Conclusion
The aspect of e-commerce has been a diverse, trending and profitable aspect that has simplified the aspect of business transactions.
However, profitability in e-commerce business involves the right choice in the niche market, products, and target consumers.
This guide has presented the criteria around the aspects of the niche market and products that are essential in acquiring substantial profit margins from your e-commerce business.
In a nutshell, remember that it involves realizing the needs of the customers, offering passionate products and adding value to the products in a way that is appealing to the consumers.
Notably, e-commerce also requires traffic to acquire a large online market segment. Therefore, ensure to promote your e-commerce platform through adverts and market affiliations.
Acowebs are developers of WooCommerce plugins that will help you personalize your stores. It supports the additional option with feature-rich add-ons which is WooCommerce Product Addons, that are lightweight and fast. Update your store with these add-ons and enjoy a hassle-free experience.