Pay Per Click, or simply PPC refers to a digital marketing model, whereby an advertiser places ads on various platforms and search engines such as Google.
In this case, the advertiser pays a fee to the platform all the times the ads are clicked.
The fee paid by the advertiser varies depending on the platform, industry, and many more factors. However, you have the option of setting a budget so that you can control the amount you invest in this digital marketing model each month.
In the past, PPC focused primarily on the paid search ads that appear on the first page whenever doing a Google search. However, currently, PPC includes video ads, display ads, and paid search.
As a result, this explains why the terms paid media and paid advertising are used in some cases to refer to PPC.
Now you can make your PPC ads appear on the first page of search engines by using strategies like targeting methods, keyword research, and bid adjustments.
When the users click these PPC ads, they will be taken to the required landing page. In this case, the landing page can be the homepage of your website or the landing page precisely for generating more leads.
Effective PPC ads help a lot in generating conversations, elevating brand awareness, and driving website traffic. However, you need to note that PPC ads are of several formats and they keep developing from one day to another.
The PPC ad displayed depends on the business goals you want to achieve. In this case, you can boost the performance of your PPC by getting an in-depth understanding of the various strategies you need to implement to make your goals a reality.
ALSO READ: Top 8 PPC Ad Networks That Every eCommerce Business Needs
From this post, you'll find the top 15 PPC ad formats readily available for use. These include:
1. App Download Ads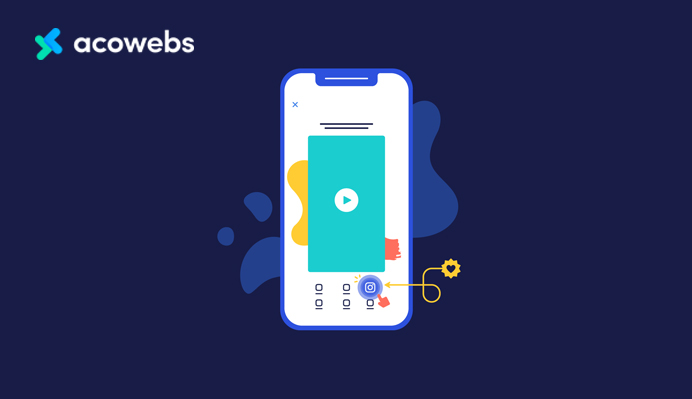 App downloads ads are the best PPC ad formats to go for if you plan to generate more leads or launch a new app. With this PPC ad format, you will get an easy way of accessing your potential users.
Other than this, app download ads allow you to display the PPC ad to many potential customers using both mobile phones and tablets.
The app download ads feature up to four individual text lines that support up to around 25 characters. This PPC ad format gives you the option of adding much more attractive features like video snippets and images.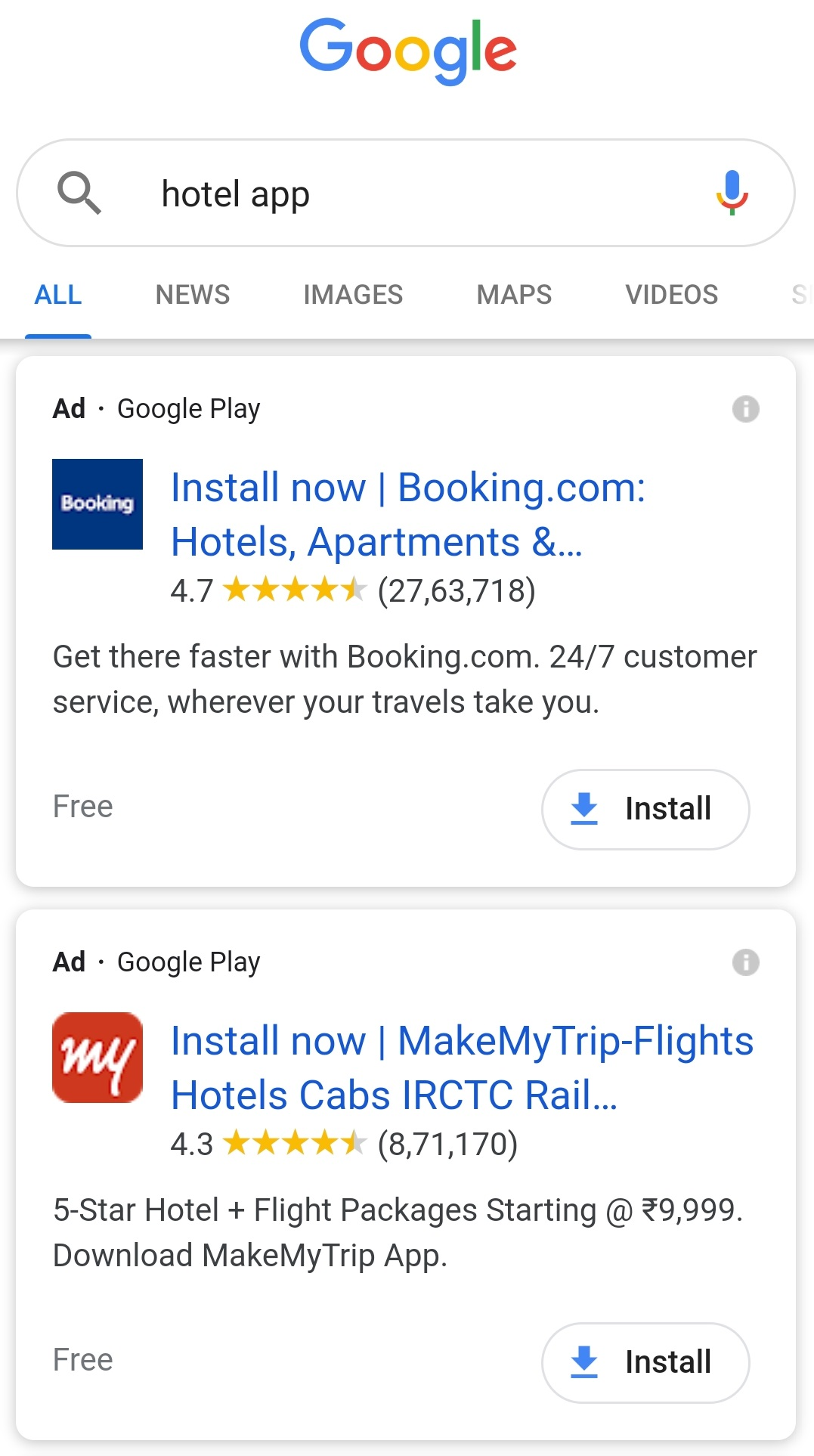 To advertise your app via Google Ads, it must be active in Google Play. Also, note that app store ads need the use of Apple Search Ads.
For this PPC ad format, your ad will appear in several places like on the mobile web, in Play Store, and SERP. Also, note that Google can shuffle app download ads, but this depends on best-performance results.
2. Google Maps Ads
This PPC ad format is under the control of location extensions, and it acts as a search partner when it comes to reporting.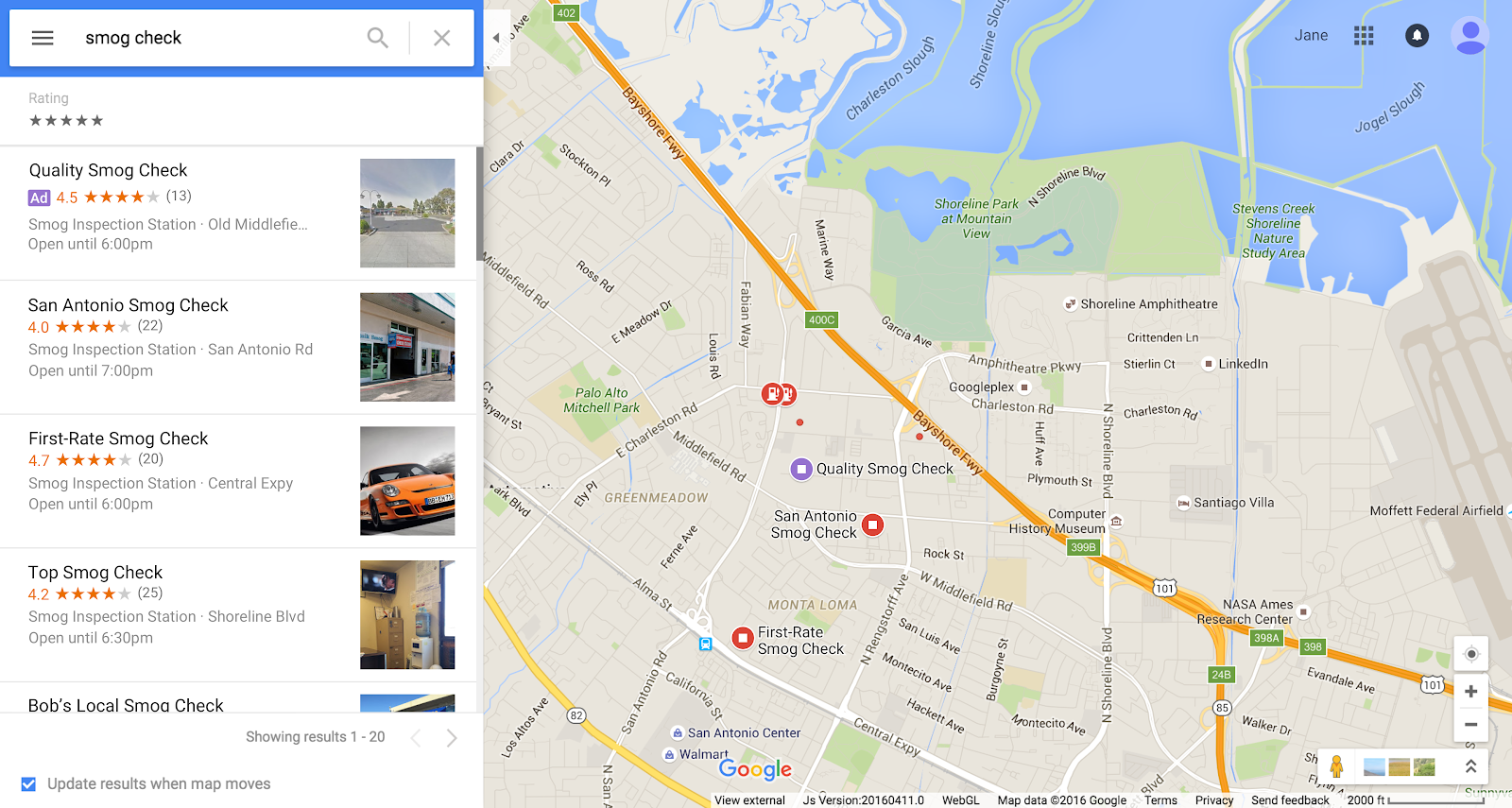 In this case, you'll find the sponsored locations on the uppermost side of map search results when using your smartphone or desktop. Also, note that the charge for these sponsored locations takes place in the form of pay-per-click.
The 'clicks' are the primary difference in this case. Here, the click is on a phone number or directions instead of 'traffic direct' to the website.
3. Shopping Ads
Shopping ads play a critical role in increasing the visibility for the commerce-driven searches. These ads have several SERP formats.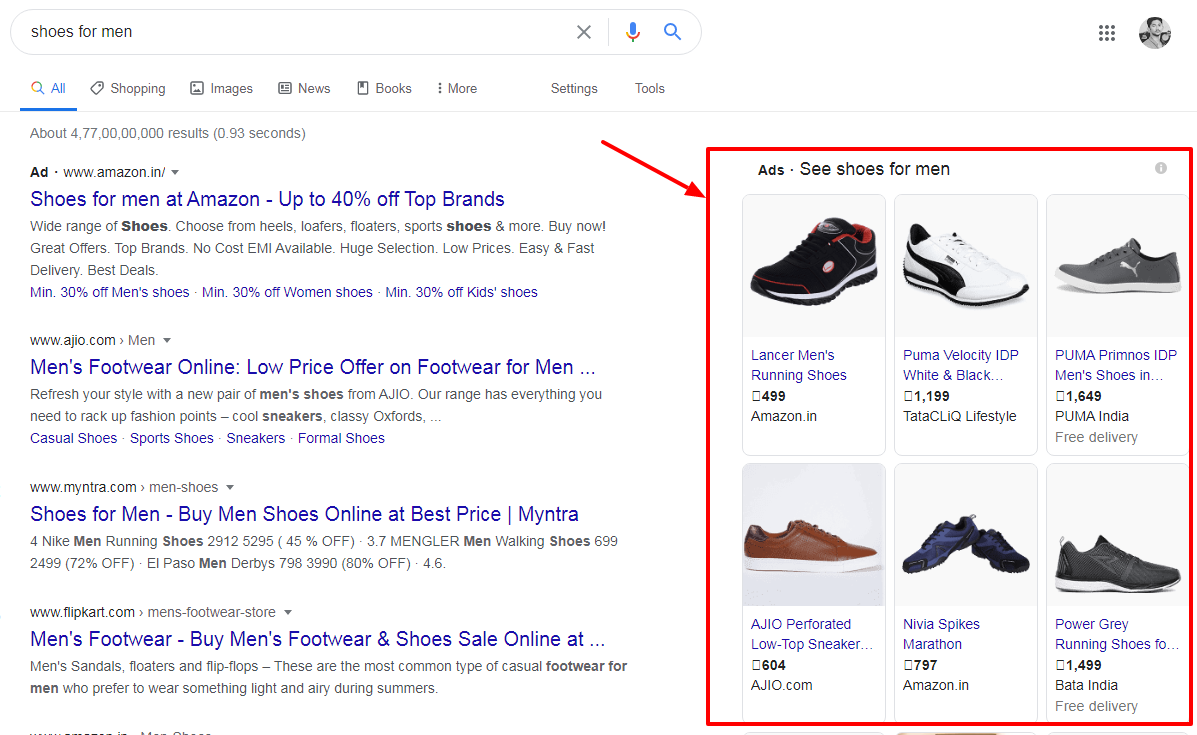 For example, in the case with less number of participants in the auction, you'll locate only single ad units. In general, this PPC ad format is essential for all e-commerce retailers.
ALSO READ: 5 Crucial Elements Of Shopping Ads
4. Dynamic Remarketing Ads
Dynamic remarketing ads are vital in displaying the prices, product name, images, and any other related information. This PPC ad format is the best for individuals who previously showed an interest in the services, products, or brands you offer.
These remarketing ads appear in Google and the related sites. They play a pivotal role in reminding your potential audience to use your service or buy your product.
As a result, dynamic remarketing ads are the best when it comes to generating more leads and boosting your business.
ALSO READ: 7 Facebook Remarketing Strategies That Actually Work
5. Local Service Ads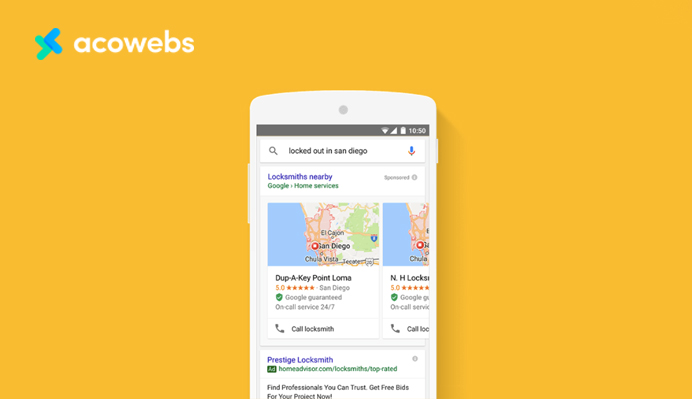 Local Service Ads are available to only selected markets and verticals. These include HVAC, locksmiths, garage door services, electricians, and plumbers.
The primary difference with these ads is that they pay-per-lead instead of pay-per-click.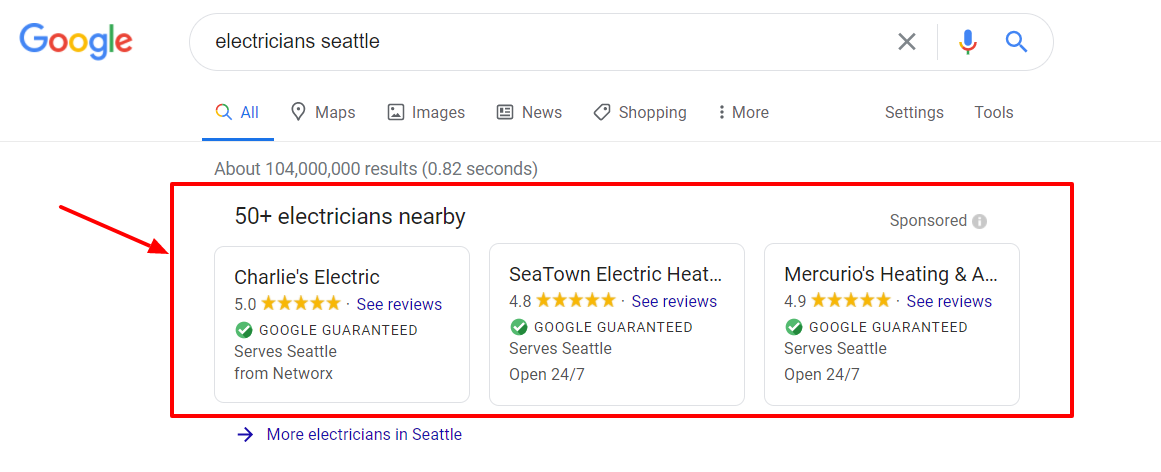 Another thing to note with local service ads is that you're limited on the changes you can make. You're only allowed to change the basic information of your business.
These ads are the perfect option for smaller local businesses, and you'll always locate them below the sponsored text ads and above the organic results and maps.
ALSO READ: Top 5 Google Ads Strategies For eCommerce In 2020
6. Lightbox Ads
This PPC ad format refers to the interactive ads that allow one to swipe through a product catalog and then participate in the interactive video. These ads are known mostly for beginning as the standard banner sizes.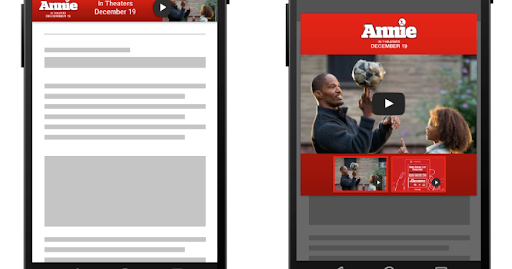 However, an ad interaction can begin if the user acts like they have an interest in them by hovering the cursor for approximately three seconds.
For these ads, you pay only when the user engages with the ad by following the interaction.
7. Responsive Text Ads
For the responsive text ads, you have the option of uploading several description lines and headlines. Google will always shuffle these description lines and headlines, depending on the best-expected results.
Ensures that you add at least two description variations and three headline variations. However, you have the option of adding up to four descriptions and 15 headlines.
Also, take note to use only the best variables that make sense without considering their order.
ALSO READ: Short Term Vs Long Term Digital Marketing Strategies
8. Call-Only Ads
With the call-only ads, you get an easy way of encouraging your potential customers to call the number of your business. These ads work excellently on mobile devices since they direct the customer to make a phone call.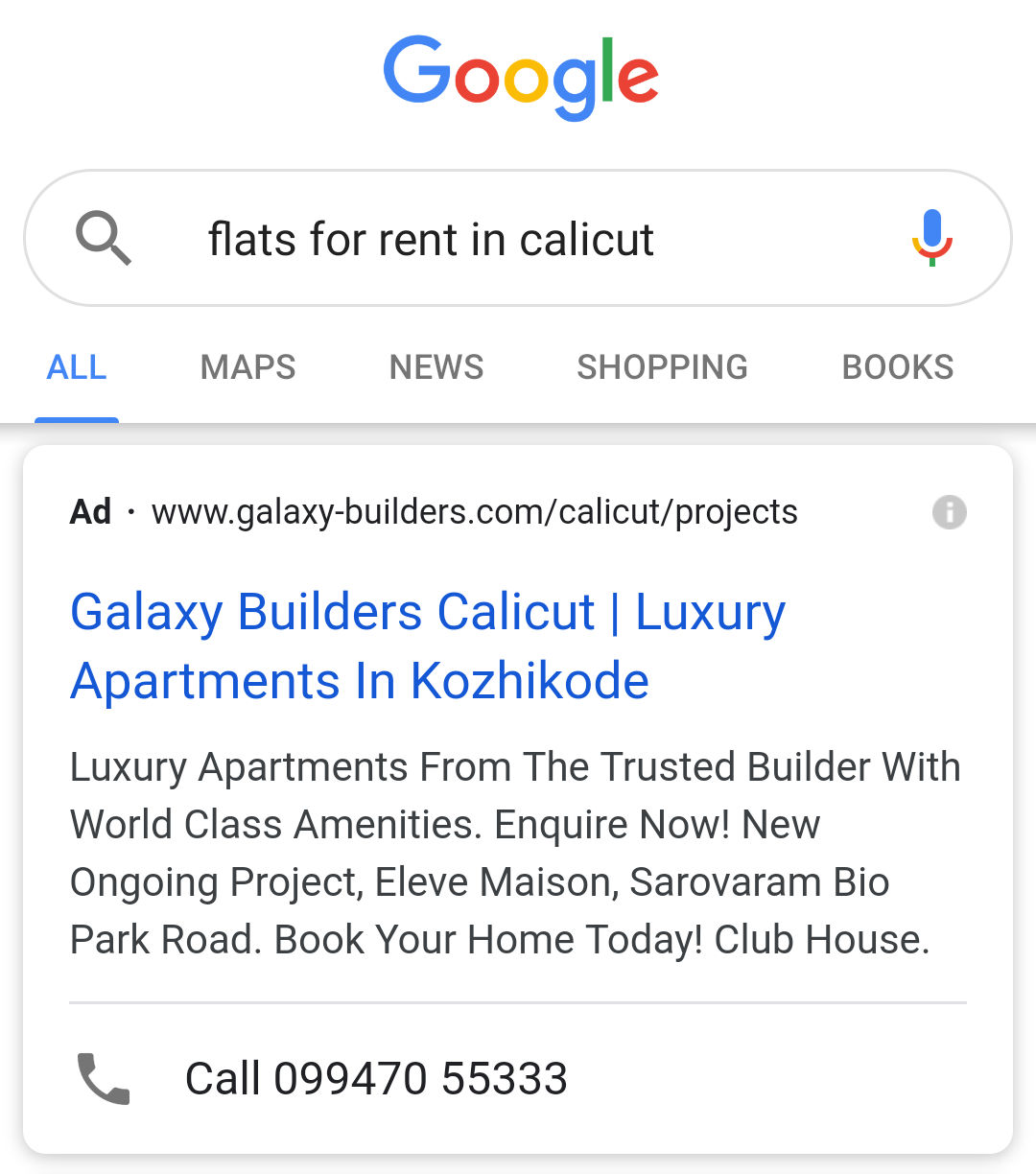 Note that the charge for these ads takes place in a cost-per-click, and these depend on the bid you create. You need to make payments only when the user makes an attempt to call you or click on the ad headline.
9. Text Ads
Text ads need a description of 90 characters and two headlines. These ads also feature ad extensions below them. In some cases, these ads feature a third headline, but this one includes only the URL.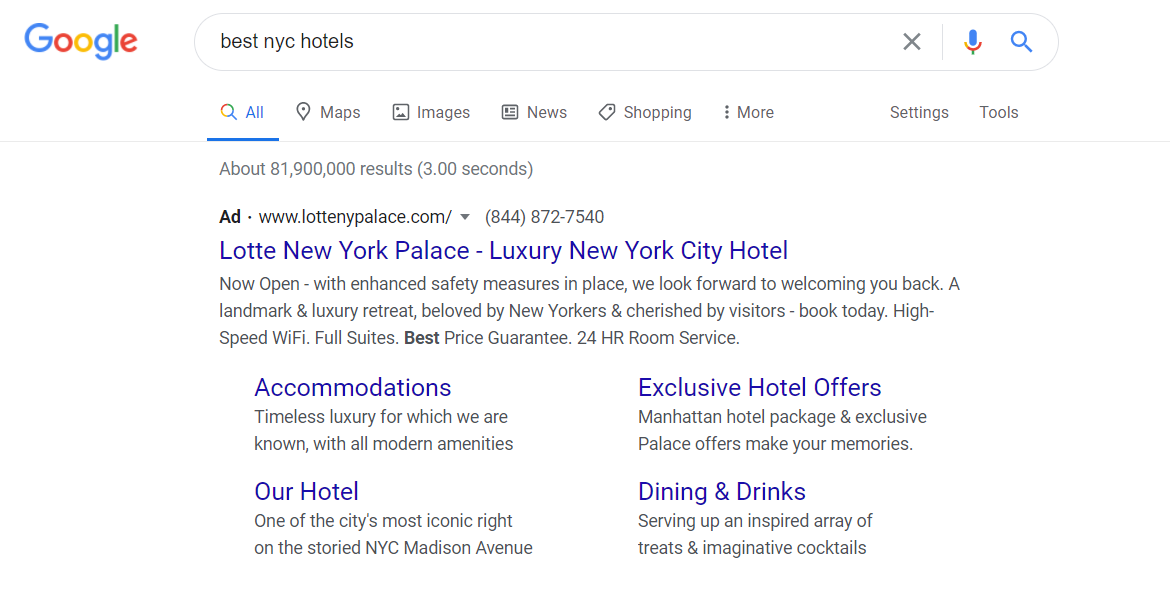 However, you have the option of not adding this headline since it can read weird in some instances.
10. Showcase Ads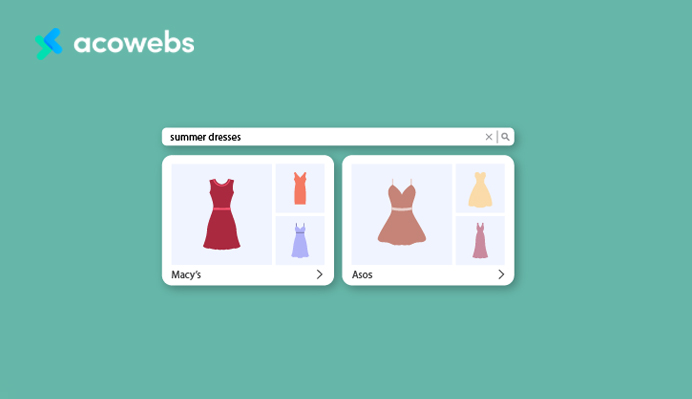 Showcase ads focus primarily on funnel queries. When one searches for a particular product name, Google rolls up related items into the showcase ad to attract the user's interest.
Note that showcase ads are an automated type of PPC ad formats. In this case, Google selects products depending on how it sees fit. With these ads, you can customize the selected pictures.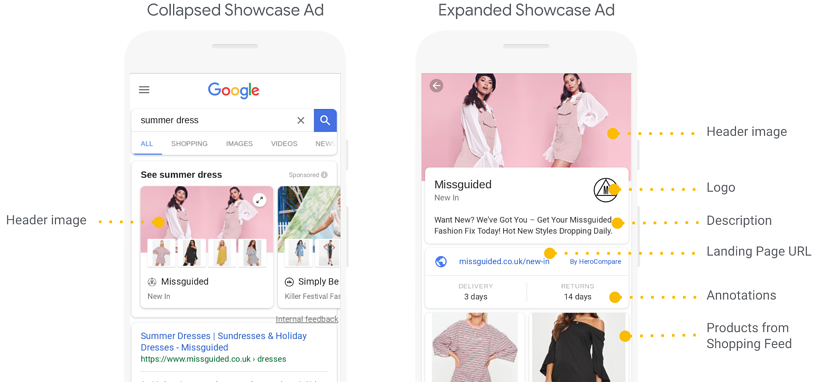 You can make this possible by uploading the custom header picture and deciding the products that need to appear on the ad by grouping the items in the feed.
11. Responsive Ads
In the case of responsive ads, you get the option of running both display and text ads. Here, the advertiser can upload several messages, images, and logos as the components of the ad.
Google displays and optimizes the ad that works excellently for a particular ad unit.
12. Static Image Ads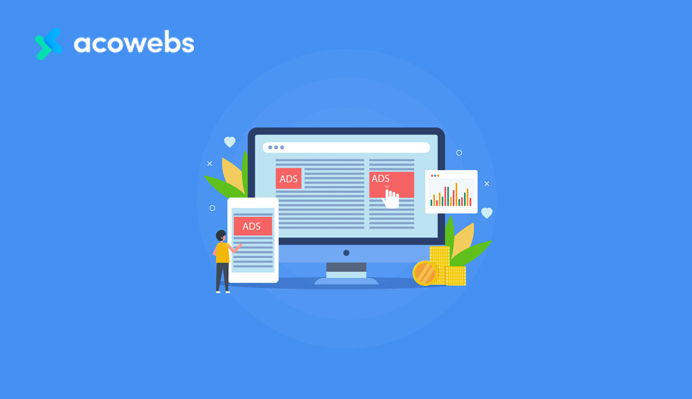 Yes, static image ads are dated, but still, they are amongst the popular ads on Google Display Network. With these ads, you'll have the option of uploading several sizes.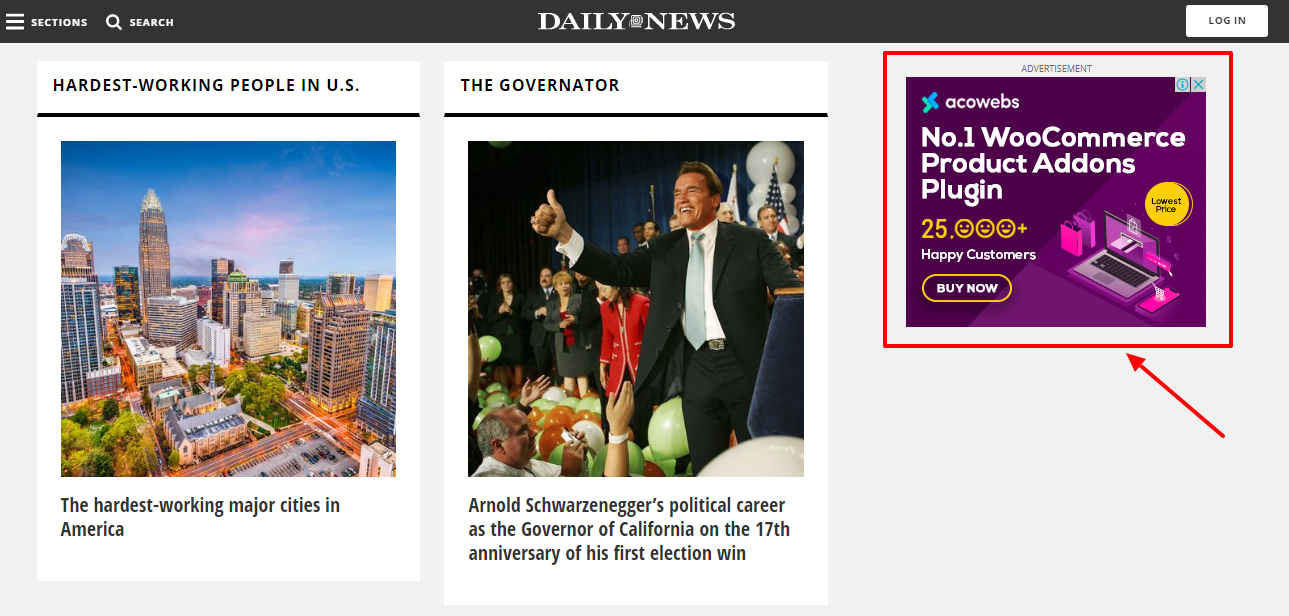 However, note that Google will always stretch or squish the ads so that they can fit the 'close' ad sizes.
13. Gmail-Sponsored Promotions
This PPC ad format appears in Gmail's promotion tab. You will access when using the Gmail mobile app or your desktop. Interest targeting and audience are the key features powering these ads.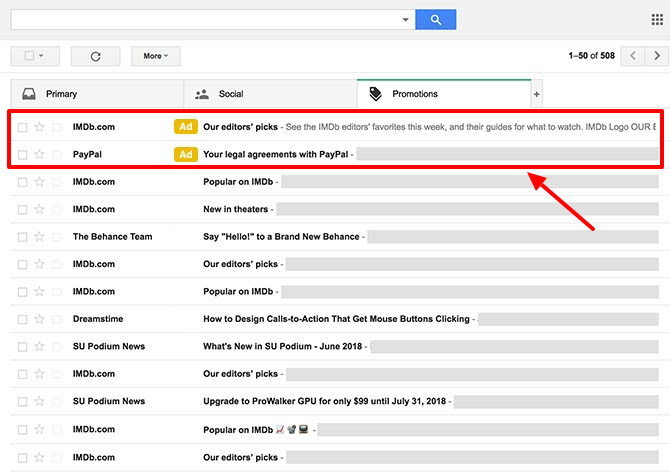 Interest targeting, in this case, includes customer match, in-market, affinity audiences, and demographic.
For charge, it takes place in the form of pay-per-open. Therefore, this means that an engagement is not equal to a website visit in all instances.
ALSO READ: How To Grow Your WooCommerce Store Email List
14. TrueView For Shopping
'Shoppable videos' is the other name for this type of PPC ad format. These ads are the hybrid of in-stream ads and Google shopping ads. They are the perfect ads to go for if you're planning to generate more leads from your videos.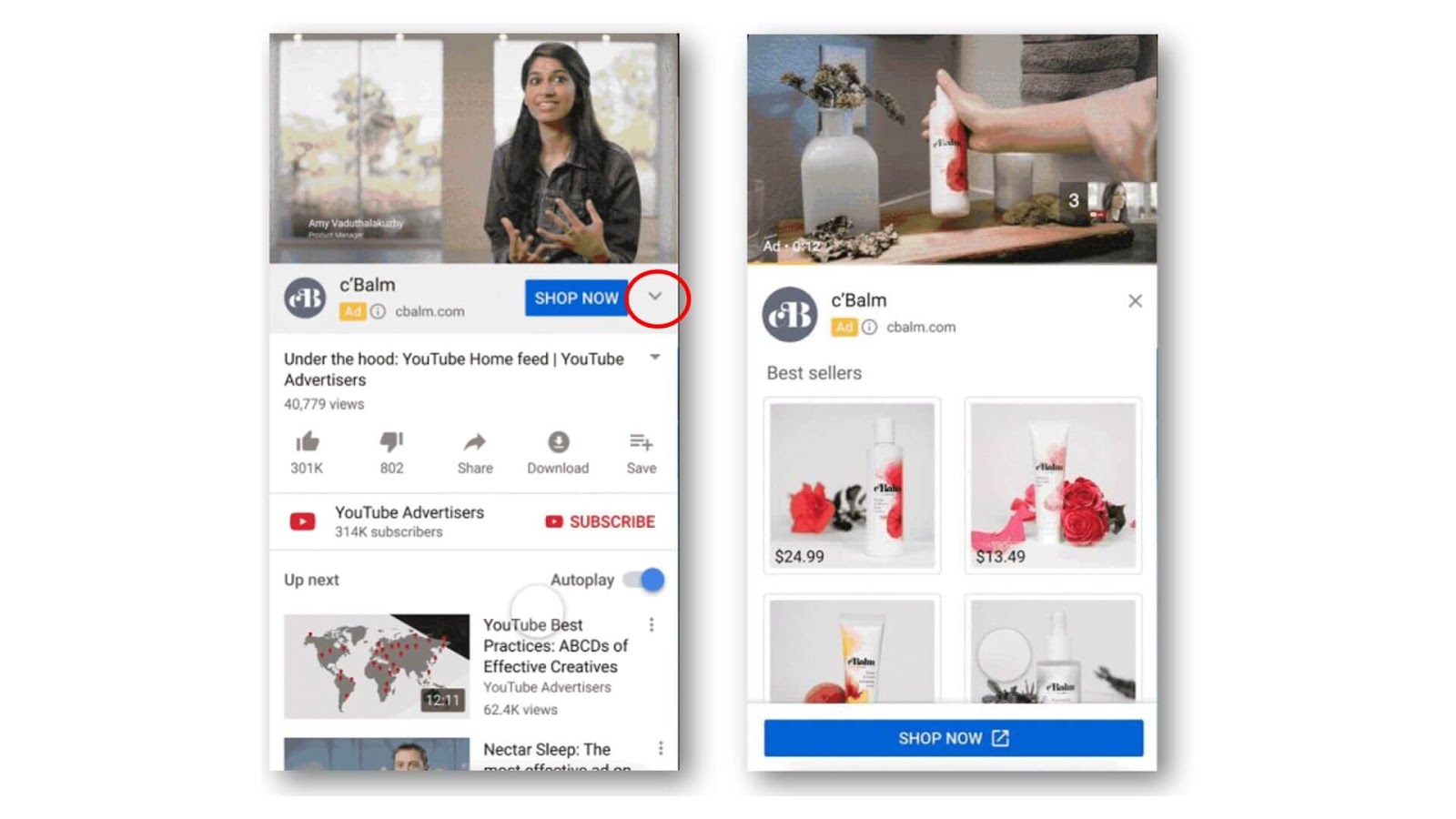 Your shopping feeds are the primary elements that power these ads. In the case of various feed-based products, these ads can be customized, automated, or remarket-based to feature the item appearing in the video.
ALSO READ: What Is Better For eCommerce Business – Facebook Or Google Marketing Channel
15. In-Stream
This PPC ad format refers to different video ad formats. Here, the video formats range all the way from the unskippable pre-roll type of videos to the unlimited length PPC ads that are incorporated within the longer-form videos.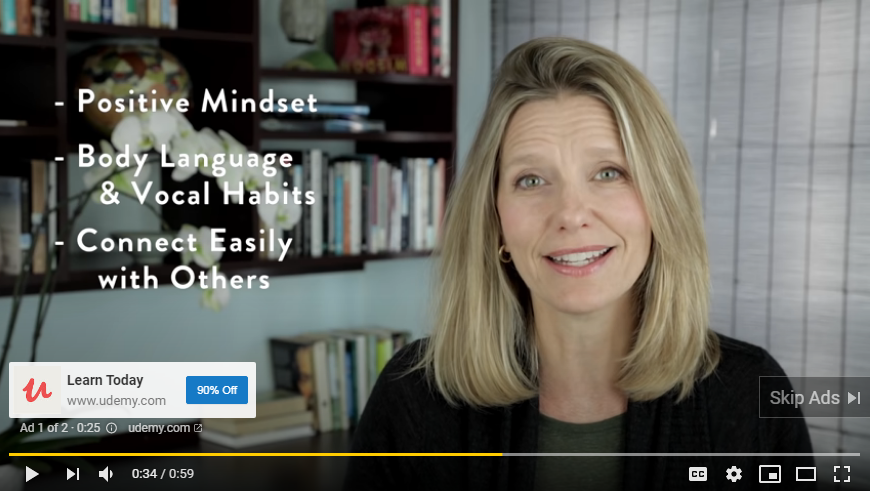 You can accompany the in-stream ads with companion banners, but this is optional. These companion banners are overlaid on the lower side or upper side of the video.
You can also accompany these ads with custom call-to-action cards on the upper side of the video.
The possibilities, in this case, are endless. However, note that creativity is one key element associated with in-stream ads. Never spend huge amounts of money to market a bad video.
Conclusion
Invest in any of those 15 ad formats and get an easy way of generating more leads and sales. These PPC ad formats are the perfect option if you want to access more potential audiences.
You should consider investing in these PPC ad formats since they all help in driving better results. However, take much of your time to choose the best PPC ad format that suits the requirements of your business.
Acowebs are developers of WooCommerce plugins that will help you personalize your stores. It supports the additional option with feature-rich add-ons which are WooCommerce Product Addons, that are lightweight and fast. Update your store with these add-ons and enjoy a hassle-free experience.