It's a new age. Business has gone digital.
If you don't have a blog or responsive website to serve your needs, then, you better pull up your socks. Soon! Else, you may find yourself lagging behind your competitors.
While conventional wisdom will have you believe that nothing quite works like physically communicating with audiences, the times have changed.
Spending wads on posters and having sales reps man different corners is nothing more but a sure way to bleed money.
To save the life of your company, you need to adapt. By this, we mean doing more than keeping up with the Joneses.
Sure investing in a website is the first step to regaining control of your kingdom, but, you need a little something extra to build your brand to ensure that everything stays in place.
During this phase, expansion may seem like an insurmountable challenge, however, it's a challenge that has to be pursued to the very end.
Especially when you consider that consumers today expect to find products and services online. Since most of the competition is already online, you need to bag yourself a slice of the demographic by being part of the conversation.
To stand out, you will need to have a creative marketing strategy that appeals to audiences. For this, we recommend a two-pronged approach, a short term strategy, and a long term digital marketing strategy.
ALSO READ: Top eCommerce Marketing Strategies To Boost Your Business
Short Term Marketing Strategies
This strategy is also referred to as tactical or operational marketing. As an entrepreneur, you can use this strategy if you're looking to yield results within a year.
Given the brevity in the timeline, it is usually implemented to promote new products and services, sales and promotions, and upcoming events in your organization.
While the approach may seem rushed, nothing could be further from the truth. To execute, you need to have a detailed action plan of the type of marketing you intend to implement your strategy with.
This may be online, print, paid, organic, or whatever medium you prefer.
Other items you need to consider are the operating budget, the sales forecast, and the profits you expect.
Pay Per Click (PPC)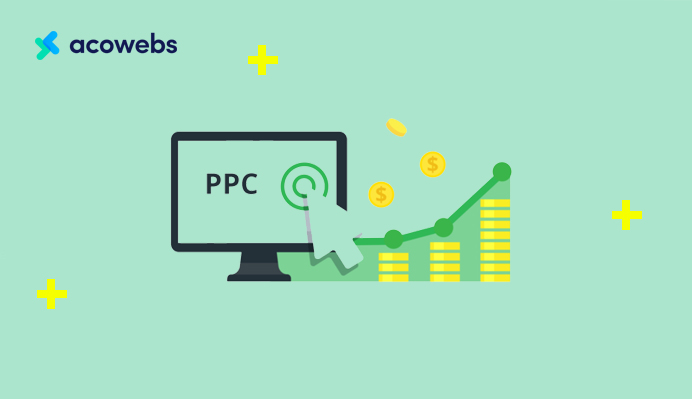 This is probably the quickest way you can use to see a surge in sales traffic to your website. While there are a plethora of options in the market, two of the most popular options today are Facebook Lead Ads and Google Ads.
To make use of them, you simply need to develop a link and attach it right next to your brilliant project idea.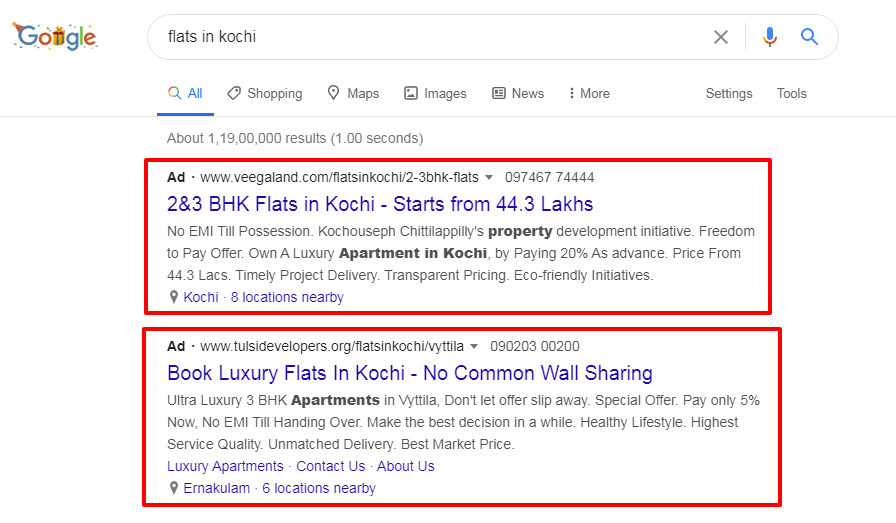 Ideally, you want users of the platform you've posted to be attracted to and click on the ad links. For this to happen, you need to intelligently have ads that appeal to your audience's needs.
Once they click on the links, they'll be redirected to your landing page. If the landing page is compelling enough, then, you stand better odds of taking them further along the sales funnel.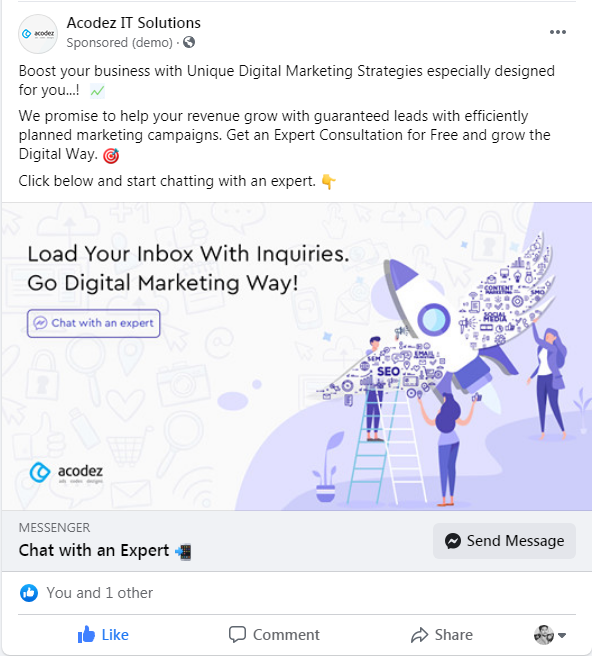 This targeted approach sounds easy-peasy because it is. Provided you're ready to part with some funds every time online users click on your ads, this PPC route is your guaranteed way to boost your traffic figures.
To conduct a successful PPC campaign, you need to conduct detailed keyword research on your audience. Doing this allows you to capture highly qualified leads who are in an advanced stage of the buyer's journey.
This demographic is key because while they may not be willing to splurge the cash today, they're right on the periphery and need to be gently nudged to a sale.
Limited Time Promotions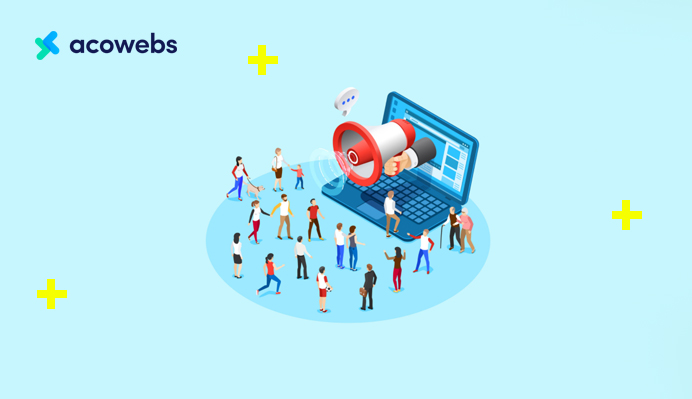 You can motivate your audience to check out the items in stock by running special offers on select products and services. The campaign can include hits like referral incentives, gifts-on-purchase, and price discounts.
While these items can sell themselves, if you want this short term digital marketing strategy to work, you need to introduce a time limit.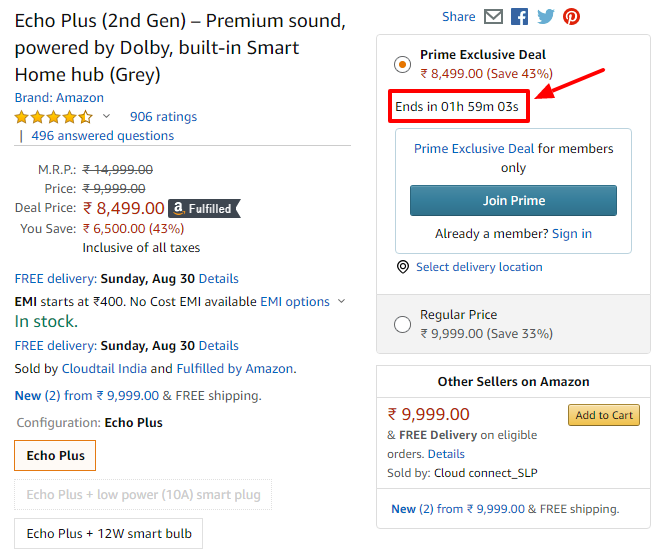 Doing this puts clients on notice that they need to act quickly lest they miss out on fantastic offers capable of transforming how they go about their business.
With the clock ticking, there's a good chance you'll notice a spike in consumer numbers. As they rush to make purchases and enjoy the discounted items, you'll realize higher traffic and sales numbers over short periods.
Trade Shows
These are the perfect venues to expand your organization's reach. They work like a charm because you're capable of physically interacting with people as you discuss your product and service offerings.
The feedback you get from your clientele can help you learn what areas need to be tweaked. While at it, you can also answer queries to the most popular questions.
Regular attendance of tradeshow events also gives you a fantastic stage to onboard people to your product offerings. As you engage with your clientele, you also get to note their reactions to some of the strategies you share.
This kind of face-to-face communication lets you get a read on their key pain points and work towards assuaging fears that they may have.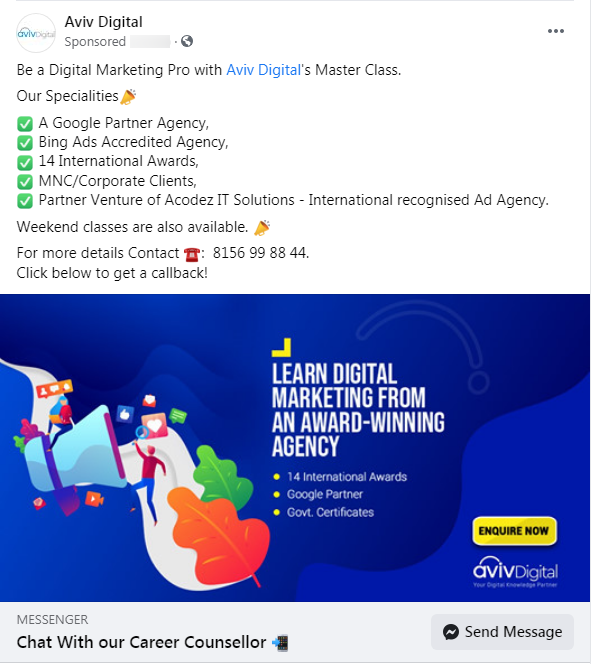 While traditional trade shows used to be carried out in the open, the emergence of landing pages and email marketing strategies have seen an increasing number of trade shows hosted on the web.
Depending on what you're looking to achieve, you can either do face-to-face sessions or interact with users on the web.
Importantly, you need to ensure that you have a couple of offers and promotions to ensure that attendance numbers are impressive and you're able to close sales.
ALSO READ: 7 Ways To Prepare Your Online Store For Holiday Sales
Long Term Marketing Strategies
Switching gears, it's time to put on some 20/20 vision lenses. While short-term marketing strategies work great, they're usually tailored for temporary results.
If you're looking to go big in the long haul, then we suggest opting for long-term marketing strategies.
Social Media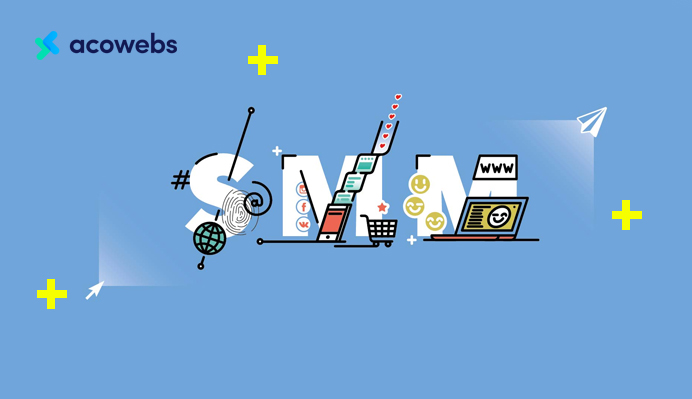 Social media platforms are all the rage today. While their primary purpose is to connect and engage with fellow users, they can also serve as great pieces of both long-term and short-term marketing strategies.
Platforms like Instagram, Facebook, and Twitter are tailored to give almost instantaneous results thanks to the user-friendliness and great graphics on offer.
Importantly, the platforms also serve as great ways for brands to build a following and expand their networks. With a wider pool of customers, it becomes easy for you to close a sale.
While accumulating likes and retweets won't happen overnight, once you put in the work, you're likely going to reap the rewards in the long run.
Having a large following on social media tends to boost the visibility of your posts because your followers are connected to a larger pool of people.
This networked aspect of social media platforms has the potential of spawning viral posts that can give your brand maximum visibility.
If you decide to play the social media game to grow your brand, then, be prepared for an arduous job at the start. With time, you'll realize that you don't have to splurge big since you already have an established network.
ALSO READ: 7 Facebook Remarketing Strategies That Actually Work
Search Engine Optimization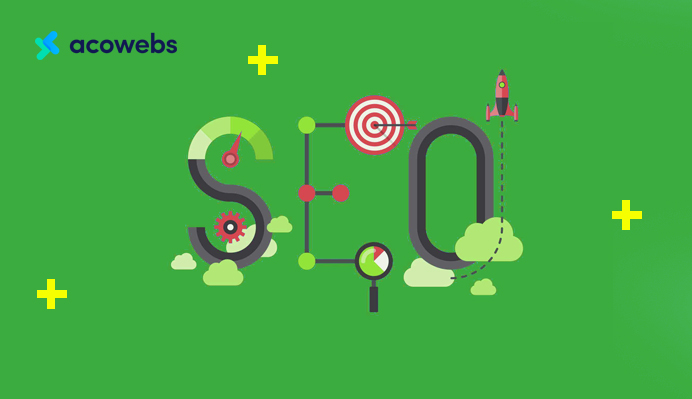 While it may take months before you start seeing the fruits of SEO work, it's a worthy venture because search engine traffic is one of the best sources of landing B2B leads.
SEO allows you to target specific audiences with your brand message. To begin, you need to identify a niche then pick your keywords based on the audience you're looking for.
Importantly, SEO is closely linked to content creation since you want to reach specific audiences. With so many e-commerce blogs and landing pages out there, it's not easy to stand out.
Even when you do, your relevance is likely going to be determined by how hard you keep pushing to grow the brand.
With some consistency in SEO, you can enhance brand visibility on search engines and net bigger sales figures.
Having your brand on the first page of search results puts you at an advantage because you can slash your advertising budget.
Notably, having your page feature prominently on the first page of search results tends to give your brand some believability and customers will have more faith in your brand.
ALSO READ: On-page SEO Checklist To Optimize Your eCommerce Website In 2020
Content Creation
As you curate your content, make a point of tailoring it not just for your current audience, but to also appeal to potential customers in the days to come.
To ensure that you get the most out of your SEO efforts, make sure that the keywords you embrace relate to the content you share. Since business trends are always changing, you must update your content to suit the times.
When you regularly post, update, and archive content, your brand stands a good chance of profiting from this.
You'll have more likeability and will be capable of conducting long-term nurture campaigns to encourage return buyers.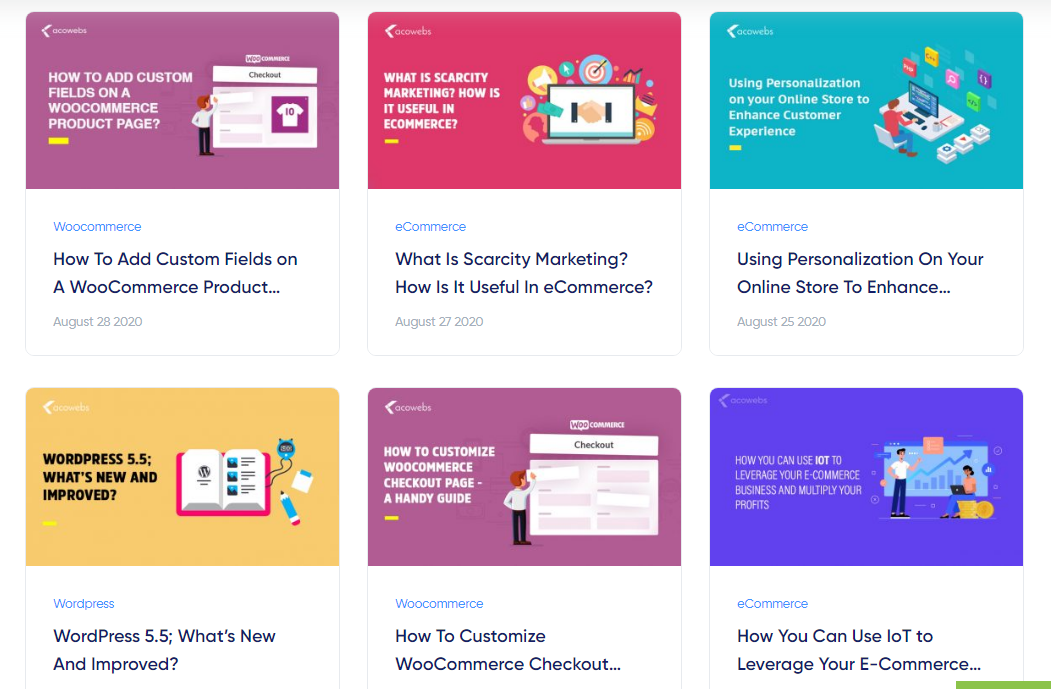 With a steady stream of fresh, relevant content like blogs, you're bound to realize quality traffic on your landing page.
Continually posting such content will augur well for your SEO needs and you stand a good chance of having your brand prominently featured on search engine results pages (SERPs).
ALSO READ: How WooCommerce Online Business Growth Can Be Made Faster?
Conclusion
Today's digital world dictates much of what and how business is done. If you're committed to following through, then, you're likely going to find the whole enterprise as interesting and effective.
That said, it's no child's play, you still have to do your homework to achieve success.
Given just how important marketing is in business, you need to tap into your creative juices and figure out how to use the highlighted techniques for your brand to stand tall among the crowd.
Acowebs are developers of WooCommerce Discount Rules that will help you add bulk discounts to products on your stores. It also developed the plugin for adding various extra product fields which is called WooCommerce product addons, that are lightweight and fast. You can easily update your store with these add-ons and enjoy a hassle-free experience, check out the best options for additional WooCommerce product options.